Parmesan Skillet Croutons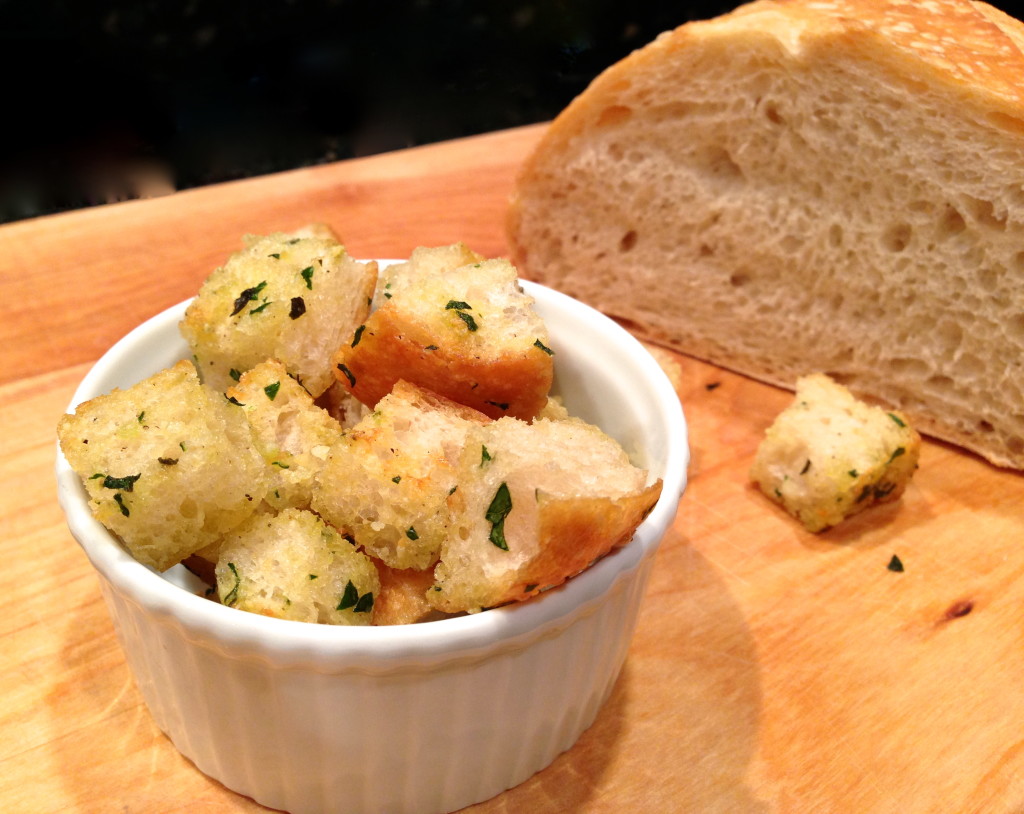 2 cups (80 grams) cubed day-old baguette
1 tsp. (2 grams) finely chopped fresh flat-leaf parsley
2 Tbsp. (6 grams) grated Parmesan cheese
Sea salt and freshly ground black pepper
1 Tbsp. (15 mL) extra virgin olive oil
Toss all ingredients together in a bowl until the bread cubes are well coated.
Heat an 8-inch (20 cm) skillet over medium heat. Add the seasoned bread cubes to the pan and cook, turning occasionally, until golden all over, 5 to 7 minutes.
Store in an airtight container for up to 3 days.
Recipe by
Dallas Duo Bakes
at http://dallasduobakes.com/2013/07/parmesanskilletcroutons.html