Nutella Cookie Cups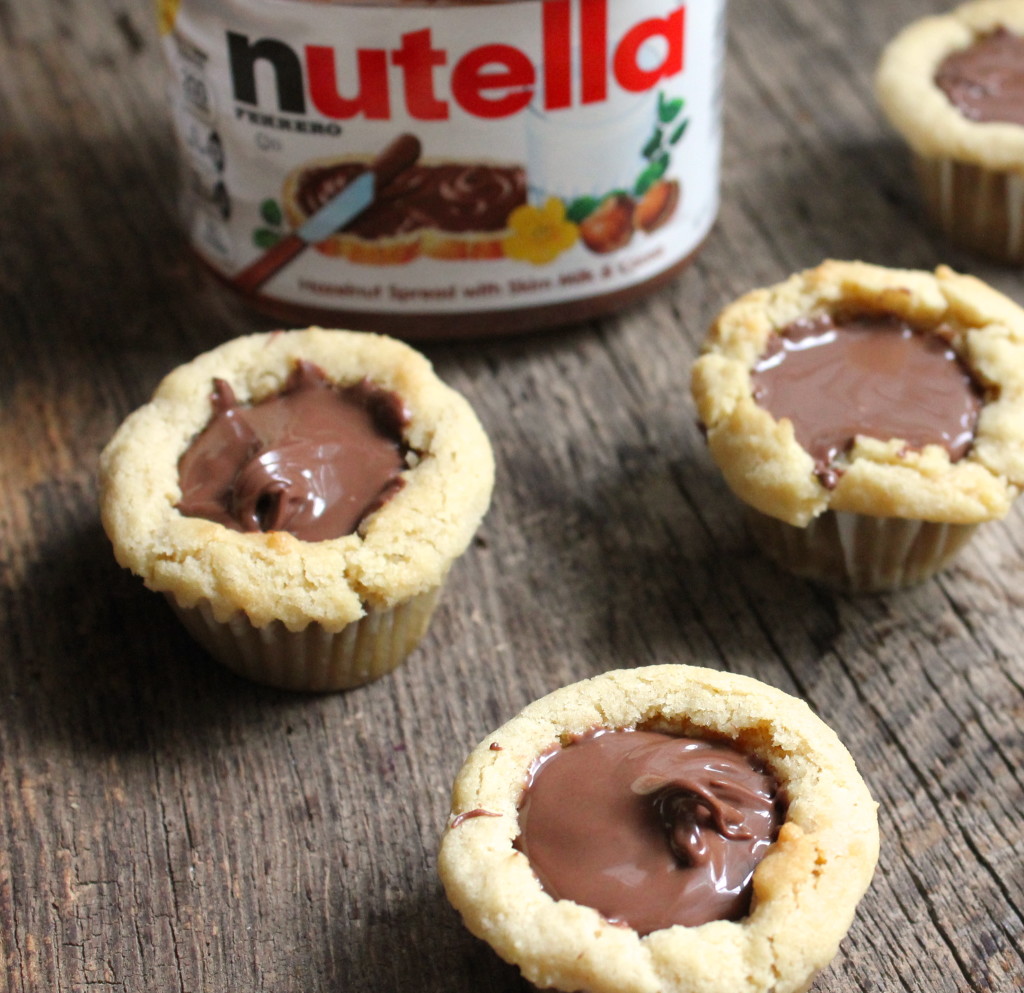 ¾ cup (1½ sticks) unsalted butter, softened
¾ cup light brown sugar, packed
¼ cup granulated sugar
1 large egg
2 tsp. vanilla extract
2 cups all-purpose flour
1 tsp. baking soda
2 tsp. cornstarch
¼ tsp. salt
1 (13 oz) jar Nutella hazelnut spread
Preheat oven to 350 degrees F. Grease a mini muffin pan or line with paper muffin cups.
In bowl of a stand mixer fitted with a paddle attachment, combine the butter, sugars, egg, vanilla and beat on medium-high speed until well-creamed, light and fluffy, about 5 minutes.
Scrape down the sides of the bowl and add the flour, cornstarch, baking soda and salt and mix until just combined, about 1 minute.
Roll dough into balls about 1.5 inches thick (or you can use an ice cream scoop), and place into the mini muffin tin.
Bake for 12-15 minutes, until golden brown but not too dark around the edges. When done, remove from oven and let sit for about 2 minutes. Then make wells for the Nutella with a shot glass or similar object. Add 1 tablespoon Nutella to each cup.
Let cool 15-20 minutes in tin. Remove from tin and enjoy. Nutella will solidify in about an hour, which makes them safe to transport.