Classic Waffles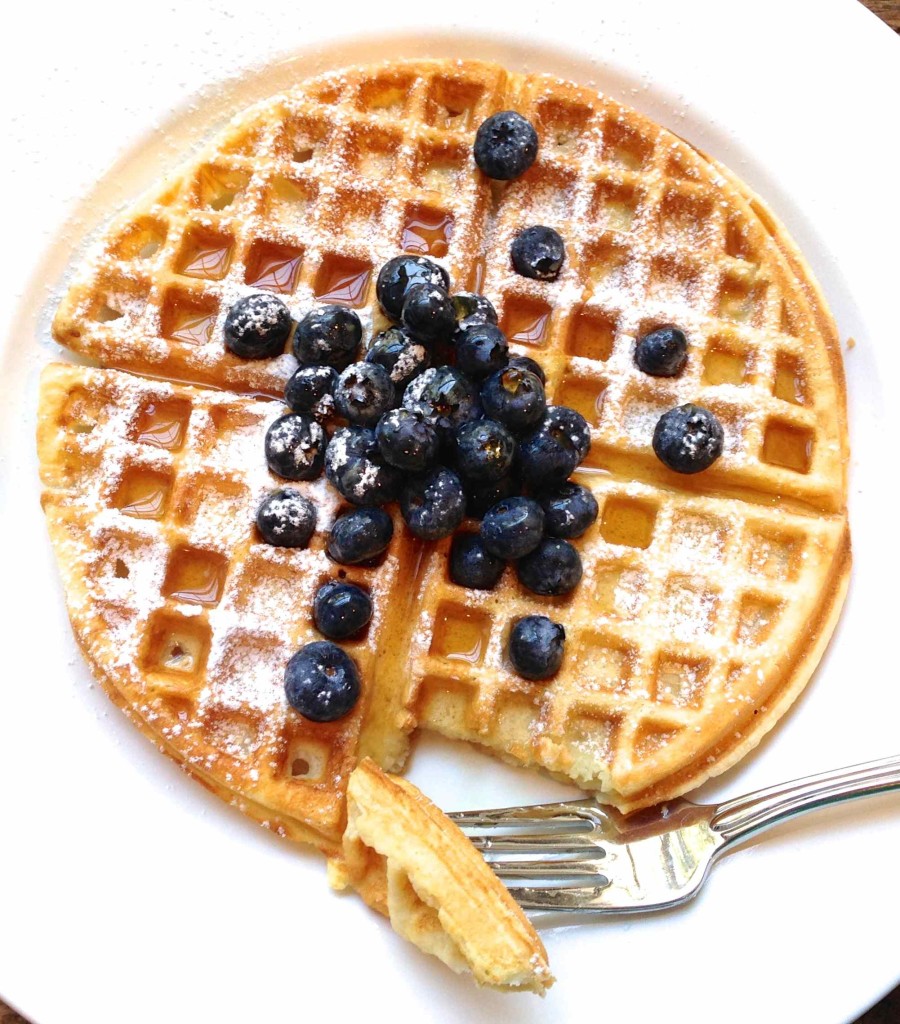 2 eggs
1 cup milk (I used skim)
2 Tbsp. softened butter
1 Tbsp. sugar
½ tsp. vanilla
1 cup flour
1 tsp. baking powder
Preheat your waffle iron and spray with nonstick cooking spray.
Blend together eggs, milk, butter, sugar and vanilla.
Sift together flour and baking powder, then stir into egg mixture.
Pour onto the waffle iron and bake until done - this will vary depending on your iron. In our house, the green light starts to beep when the waffle is done. When the waffle is golden, slightly crisp, and lifts easily with a fork, it's ready.