Orange-Cranberry Yogurt Bread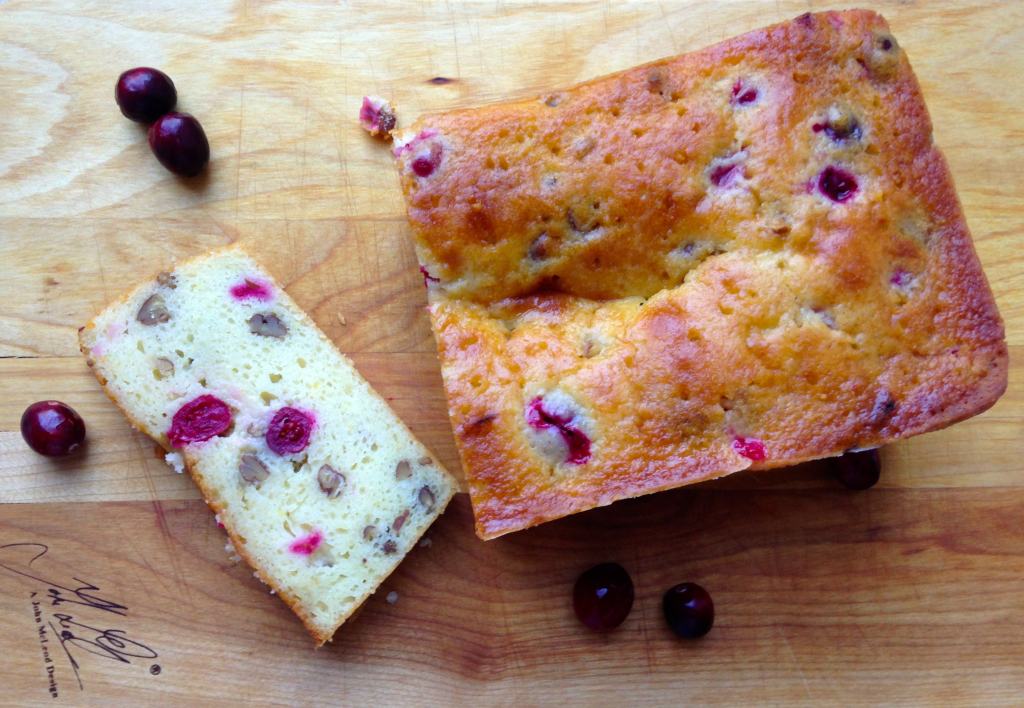 BREAD
1½ cups + 1 Tbsp. all purpose flour, divided
2 tsp. baking powder
½ tsp. kosher salt
1 cup plain Noosa yoghurt
1 cup sugar
3 large eggs
2 tsp. grated orange zest
½ tsp. pure vanilla extract
½ cup vegetable oil
1½ cups fresh cranberries, rinsed, and chopped in half
½ cup chopped pecans
ORANGE SYRUP
¼ cup fresh orange juice
¼ cup sugar
Preheat the oven to 350 degrees F. Grease and flour a 9 x 5-inch loaf pan.
FOR THE BREAD: In a medium bowl, sift together the flour, baking powder and salt. Set aside.
In a large bowl, whisk together the yoghurt, sugar, eggs, orange zest, vanilla and oil. Slowly whisk the dry ingredients into the wet ingredients. In a separate bowl, mix the cranberries with the remaining tablespoon of flour, and fold gently into the batter. Fold in the chopped pecans.
Pour the batter into the prepared pan and bake 50 to 55 minutes, or until a toothpick inserted into the center of the loaf comes out clean or with a few moist crumbs attached. Let cool in the pan for 10 minutes before removing the loaf to a wire rack on top of a baking sheet.
FOR THE ORANGE SYRUP: While the loaf is cooling, stir together the orange juice and sugar over medium heat in a small saucepan. Stir until sugar is dissolved, and then continue to cook for 3 more minutes. Remove from heat.
Use a toothpick to poke holes in the tops of the warm loaf. Brush the top of the loaf with the orange syrup. Let the loaf cool completely then slice and serve.
Recipe by
Dallas Duo Bakes
at http://dallasduobakes.com/2014/11/orange-cranberry-yoghurt-bread.html