Crock Pot Posole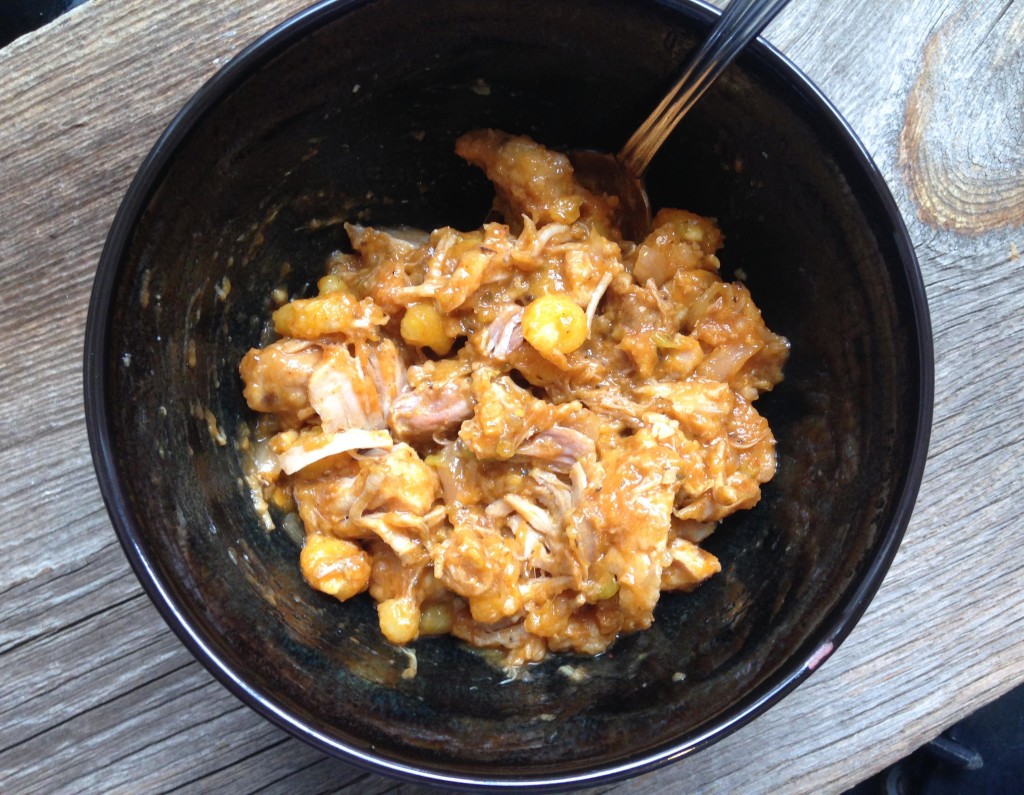 2 Tbsp. vegetable oil
2 lbs. boneless pork loin roast, cut into one-inch cubes
flour for dedging
2 (14.5 oz) cans enchilada sauce
2 (15.5 oz) cans yellow hominy, drained
1 cup chicken broth
1 medium onion, chopped
½ cup canned chopped green chilies
4 cloves garlic, minced
3 tsp. oregano
cayenne pepper, to taste
⅓ cup fresh cilantro
Dredge meat in flour and place in pan with hot oil. Brown the meat with a good sear and place in a 4-quart crock pot.
Pour the enchilada sauce over the meat and then top with the remainder of the ingredients except for the cilantro.
Cook in the crock pot on high for 6-7 hours. (I cooked on high for 2-3 hours, then on low for 3-4 hours). Add the cilantro and then cook another 30 minutes.