Cherry Orange LARA Power Balls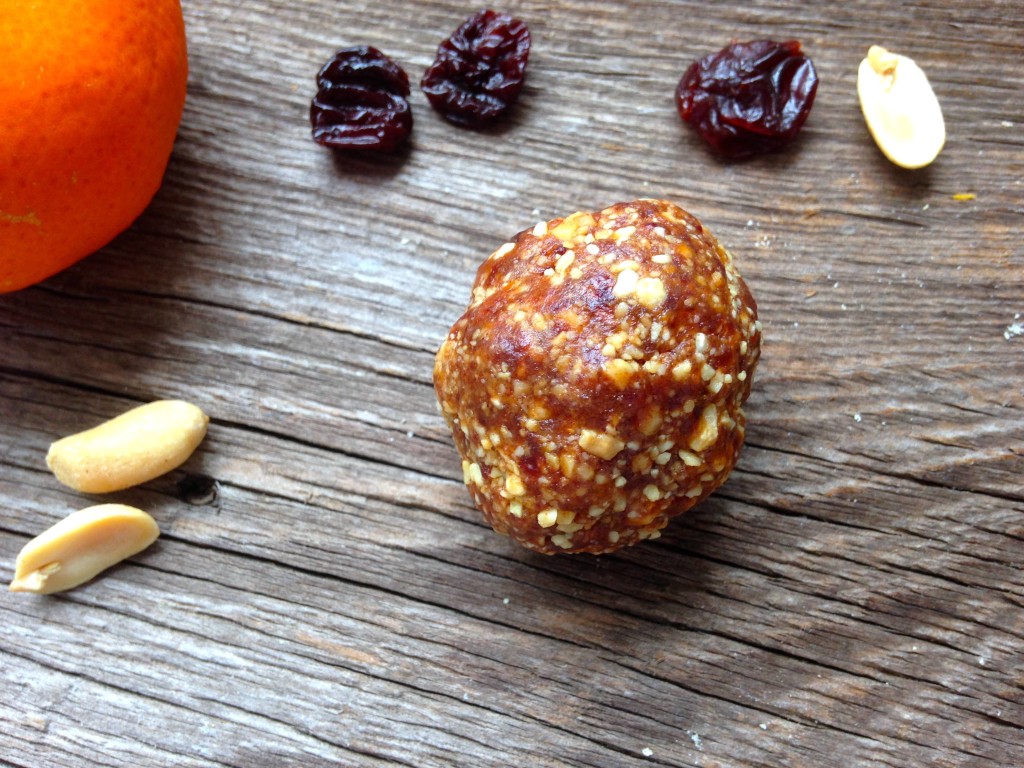 ½ cup dried cherries
½ cup seedless/pitted whole dates
1 cup peanuts
1 tsp. finely grated orange zest
½ tsp. cinnamon
Place the dates and cherries in a food processor. Blend until it becomes like a paste. Transfer the blended dates and cherries to a bowl.
Add the nuts to the food processor and pulse until chopped fairly small (but not too much, not nut flour. You want texture). Add the nuts, along with the cinnamon and orange zest to the fruit paste. Use your fingers to knead the nuts into the paste.
Roll into one-inch balls or you can mold them into individual bars wrapped in cling wrap. Refrigerate the balls after making to maintain freshness and let the form set. If you find your Lara bars are a bit crumbly add a few tablespoons of warm water and process again.
Recipe by
Dallas Duo Bakes
at http://dallasduobakes.com/2015/05/cherry-orange-lara-power-balls.html