California Quinoa Greek Salad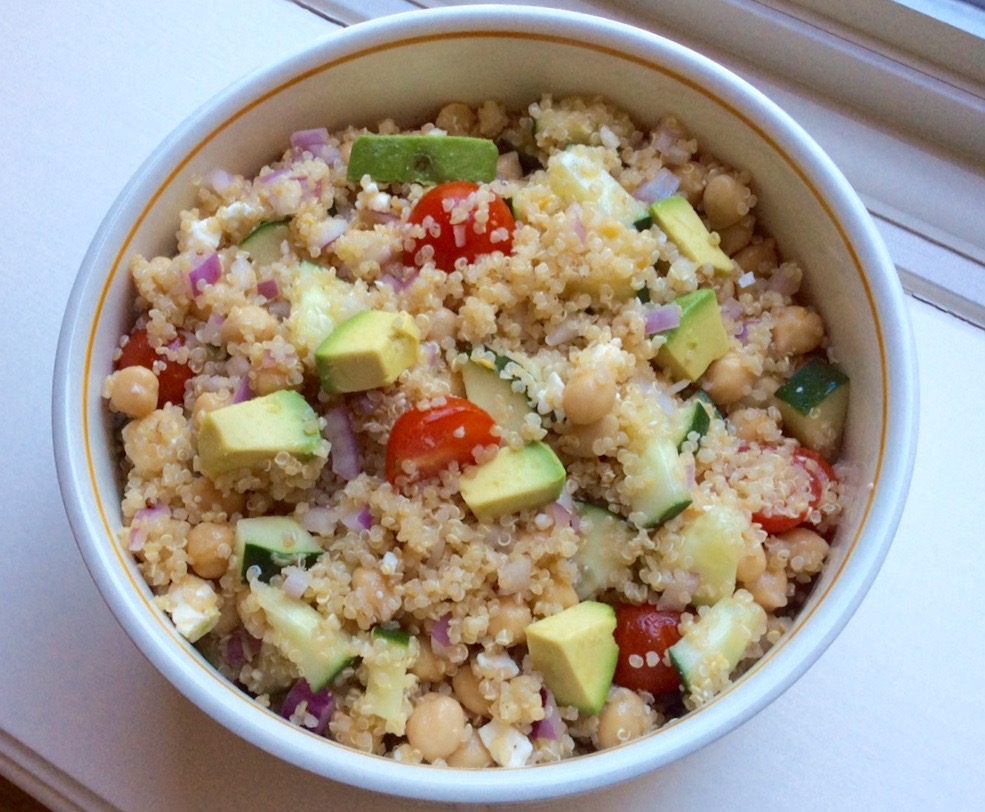 ½ cup uncooked quinoa
1 cup water
cherry tomatoes, quartered
red onion, chopped
1 can chickpeas, drained and rinsed
avocado, chopped
1 cucumber, diced
2 Tbsp. freshly squeezed lemon
2 Tbsp. olive oil
salt to taste
feta cheese, crumbled
In a small saucepan add the 1 cup of water and the ½ cup of quinoa. Bring to a boil then reduce the heat and simmer, covered, until the liquid has been absorbed (about 15 minutes). Set aside to cool.
In a medium bowl combine the cherry tomatoes, red onion, chickpeas, and avocado. Squeeze a wedge of lemon over the top and drizzle with olive oil. Salt to taste, but salting lightly if you will be using the crumbled feta. Stir gently to combine. Add the quinoa, stirring gently again to combine.
Spoon onto serving plates and top with crumbled feta.
Recipe by
Dallas Duo Bakes
at http://dallasduobakes.com/2015/07/california-quinoa-greek-salad.html