Sausage Breakfast Casserole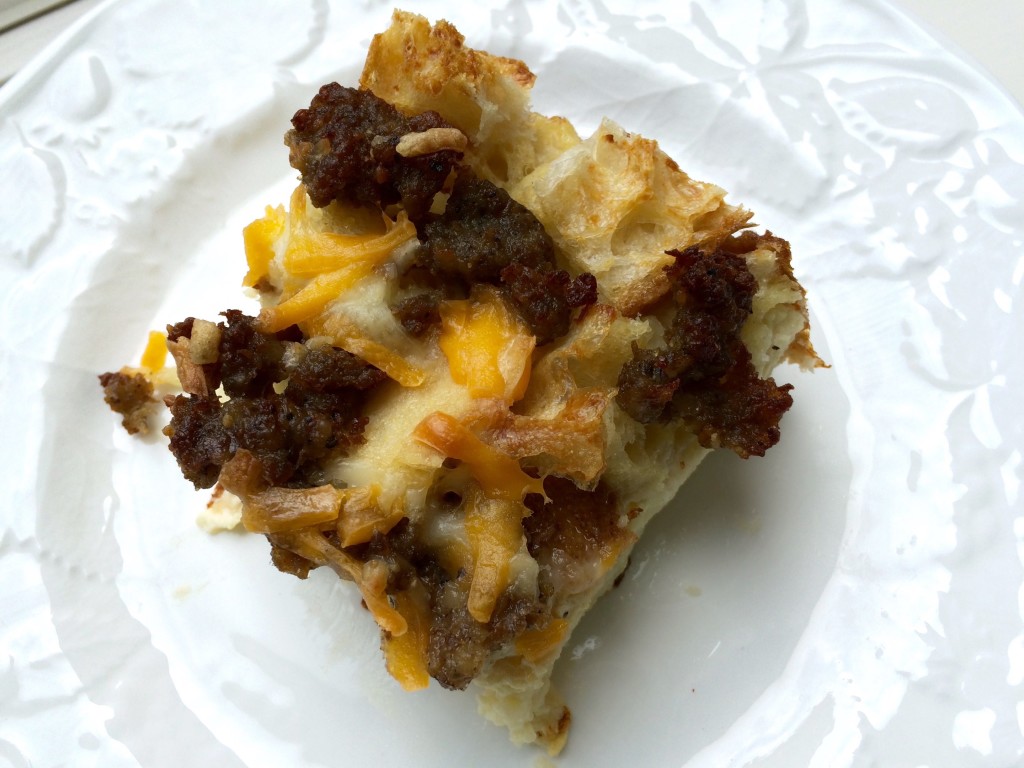 8 (1-inch thick) slices French bread
1 pound cooked sausage
1 cup shredded Monterey Jack and Cheddar cheese
1½ cups milk
¾ cup half-and-half
1 tsp. Worcestershire sauce
1 tsp. dry mustard
½ tsp. onion powder
5 eggs, beaten
salt and pepper to taste
Preheat oven to 350 degrees F.
Cut bread into 1-inch cubes, removing crusts if desired. Lightly grease an 8x10x2-inch glass pan.
Place bread cubes in the bottom of the pan. Top with sausage and cheese.
Mix the milk, half-and-half, Worcestershire sauce, dry mustard, onion powder, and eggs together. Pour over the top of the bread mixture. Cover and chill overnight.
Bake, uncovered, for 35-40 minutes, or until done. To check for doneness, insert a knife in the center of the casserole. It should come out clean. Serve hot.
Recipe by
Dallas Duo Bakes
at http://dallasduobakes.com/2015/08/sausage-breakfast-casserole.html