Classic French Toast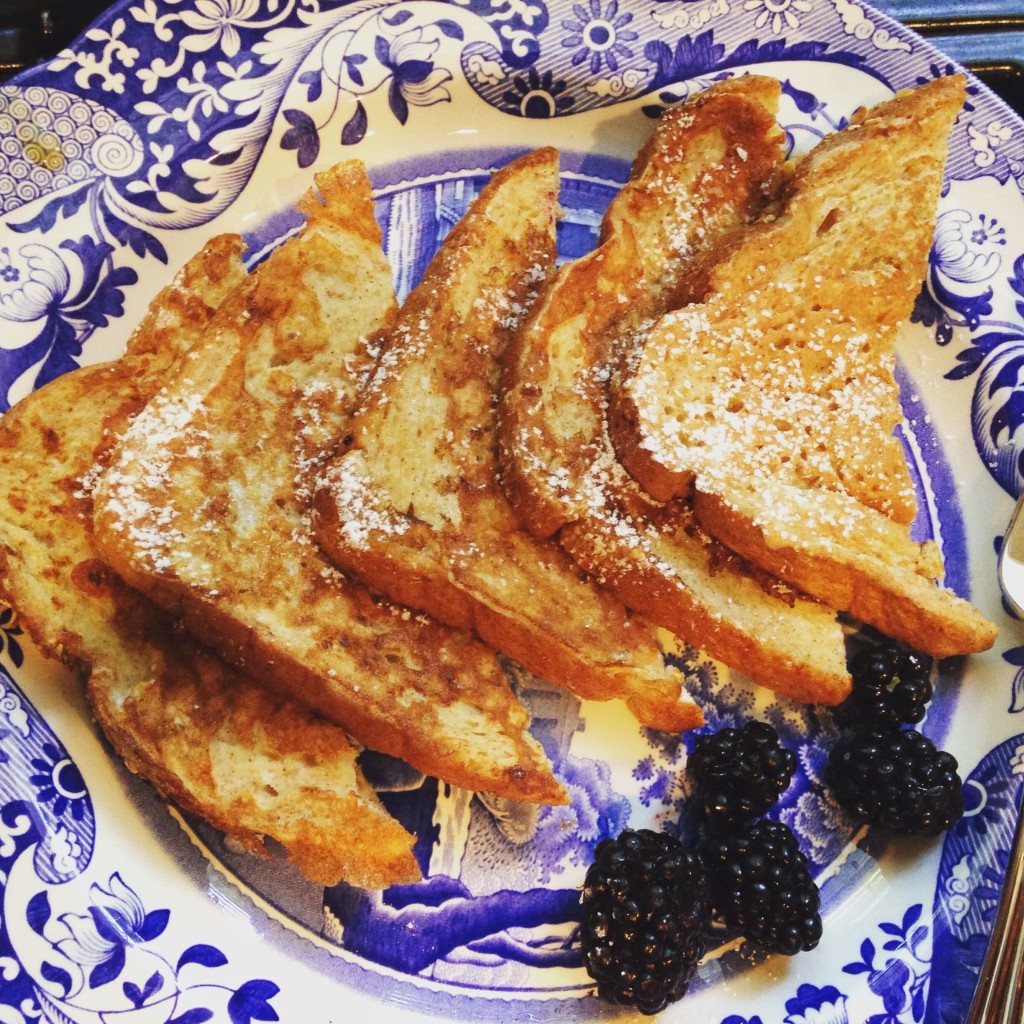 4 eggs
⅔ cup milk
¼ cup flour
¼ cup granulated sugar
¼ tsp. salt
¾ tsp. cinnamon
1 tsp. vanilla
8 thick slices of bread
Preheat griddle or skillet over medium heat. Grease well with butter or nonstick spray.
Add all ingredients, except the bread, to a shallow dish and whisk well to combine. Dip bread slices into the egg mixture, coating both sides, and place on the hot griddle.
Cook for a few minutes on both sides, until golden brown.
Serve warm, sprinkled with powdered sugar, pure maple syrup, and fresh fruit if desired.