Chicken Enchiladas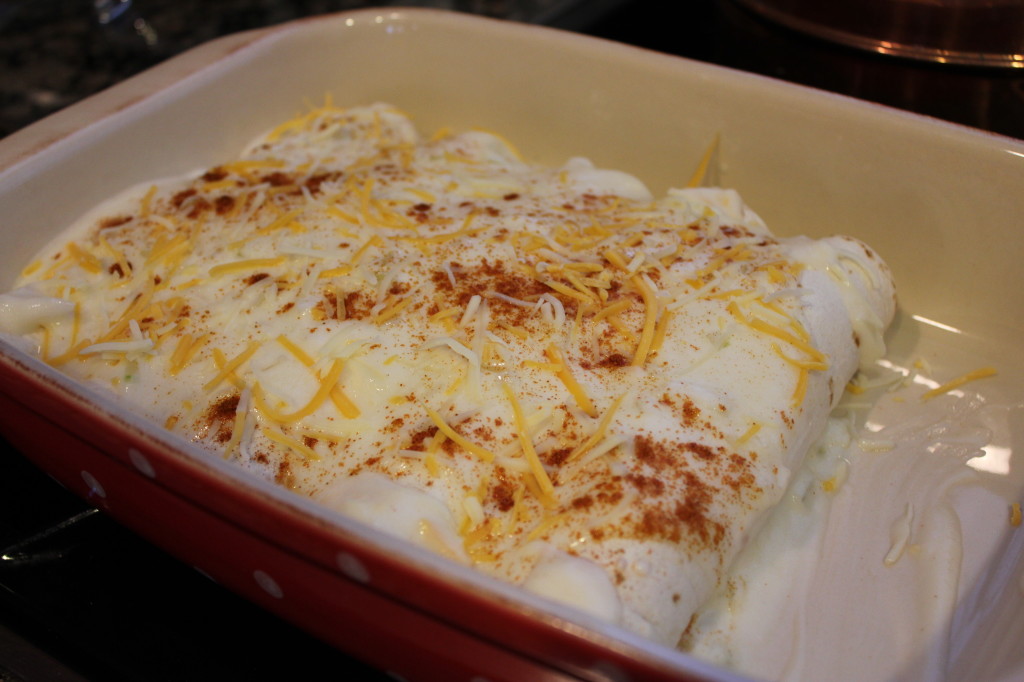 1 cup chopped onion
¼ cup butter
¼ cup flour
2½ cups chicken broth
8 oz sour cream at room temperature
½ cup (2 oz) shredded cheddar cheese
1¼ cup (6 oz) shredded monterey jack cheese
4 oz chopped green chiles
½ tsp chili powder
3 cups chopped cooked chicken
10 flour tortillas
paprika to taste
Preheat oven to 350 degrees.
Saute onion and butter on medium heat until tender .
Stir in flour.
Add chicken broth and cook until thickened.
Remove from heat and stir in sour cream.
Combine 1 cup sauce, cheddar, ½ of monterey jack, chiles, chili powder, and chicken. Mix until combined.
Spoon chicken mixture onto flour tortilla. Roll up tortilla and place in a baking pan. Pour remaining sauce over enchiladas. Sprinkle with paprika and remaining cheese.
Bake uncovered at 350 degrees for 25 minutes, or until sauce is bubbly.