Sarah's Pumpkin Muffins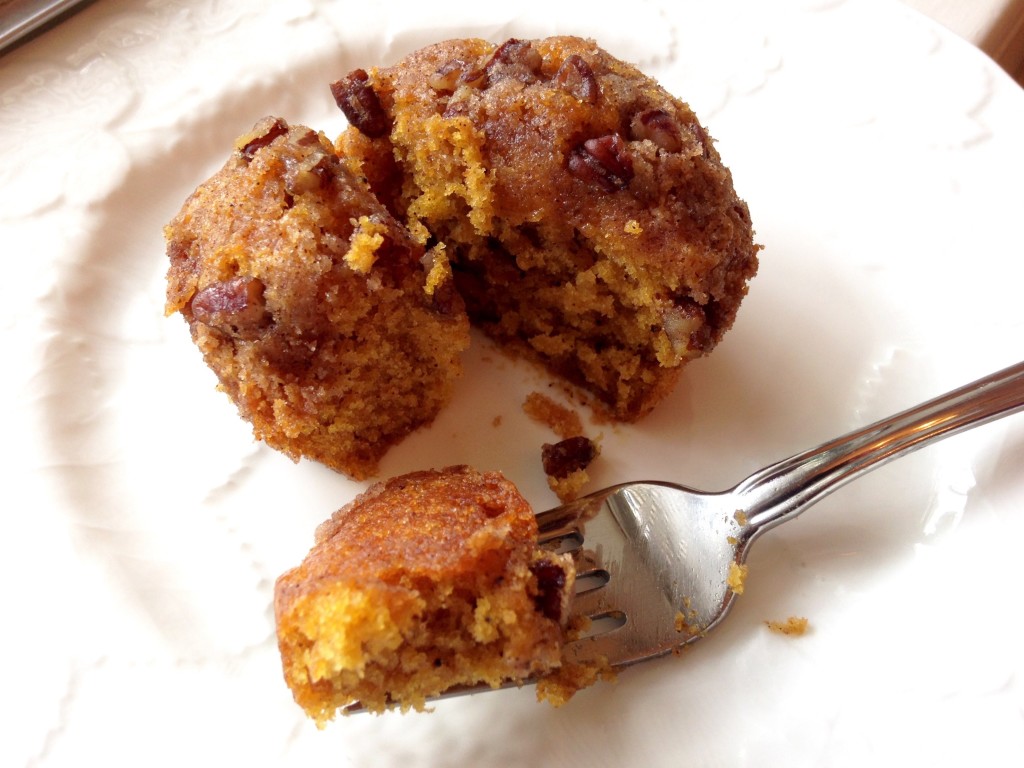 1½ cups flour
1 tsp. baking soda
½ tsp. baking powder
½ tsp. salt
½ tsp. cinnamon
½ tsp. nutmeg
½ tsp. ground cloves
1 cup canned pumpkin
1½ cups sugar
½ cup vegetable oil
2 eggs at room temperature
½ tsp. vanilla
Preheat oven to 350 degrees F. Spray a standard muffin tin with nonstick spray.
In a large bowl, sift together flour, soda powder, salt, cinnamon, nutmeg and cloves.
In a separate bowl, mix together pumpkin, sugar, oil, eggs and vanilla until blended. Add wet ingredients to flour mixture.
Pour batter into prepared muffin tins and bake for 20 minutes or until a toothpick comes out clean.