Gnocchi with Meat Sauce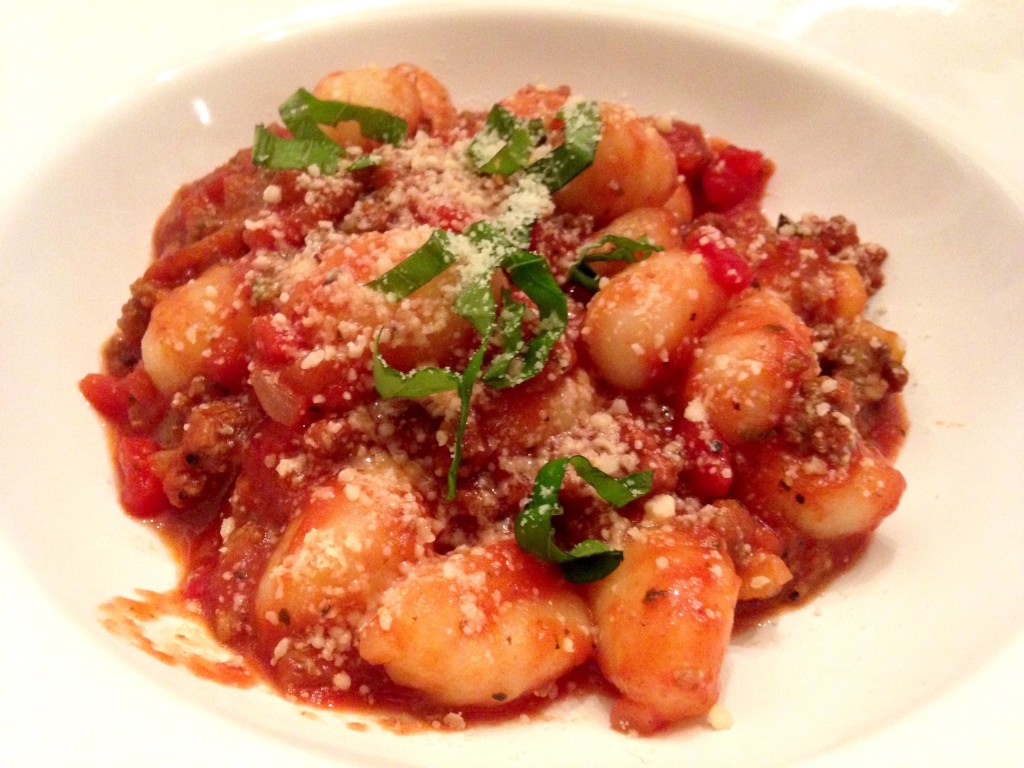 1 lb. ground beef
1½ cups diced onion
1 medium-size zucchini, diced
2-3 cloves garlic, minced
3 cans (8 oz each) no salt added tomato sauce
1 can (14.5 oz) no salt added petite diced tomatoes
2 tsp. sugar
1 tsp. dried oregano
1 tsp. dried basil
1 tsp. salt
½ tsp. pepper
2 lb. gnocchi
freshly grated Parmesan cheese, for serving
shredded basil, for serving
Heat a large skillet over medium-high heat. Add the ground beef, onion, zucchini and garlic and cook until beef is cooked through, breaking up the beef as it cooks. Add in the tomato sauce, diced tomatoes, sugar, oregano, basil, salt and pepper. Bring to a boil, then reduce the heat and simmer for 15-20 minutes.
Meanwhile, bring a large pot of water to a boil. Add the gnocchi and cook until the gnocchi rises to the surface of the water. Drain.
Add the cooked gnocchi to the meat sauce and stir to combine. Serve topped with freshly grated Parmesan cheese and shredded basil, if desired.