Playground Granola Bars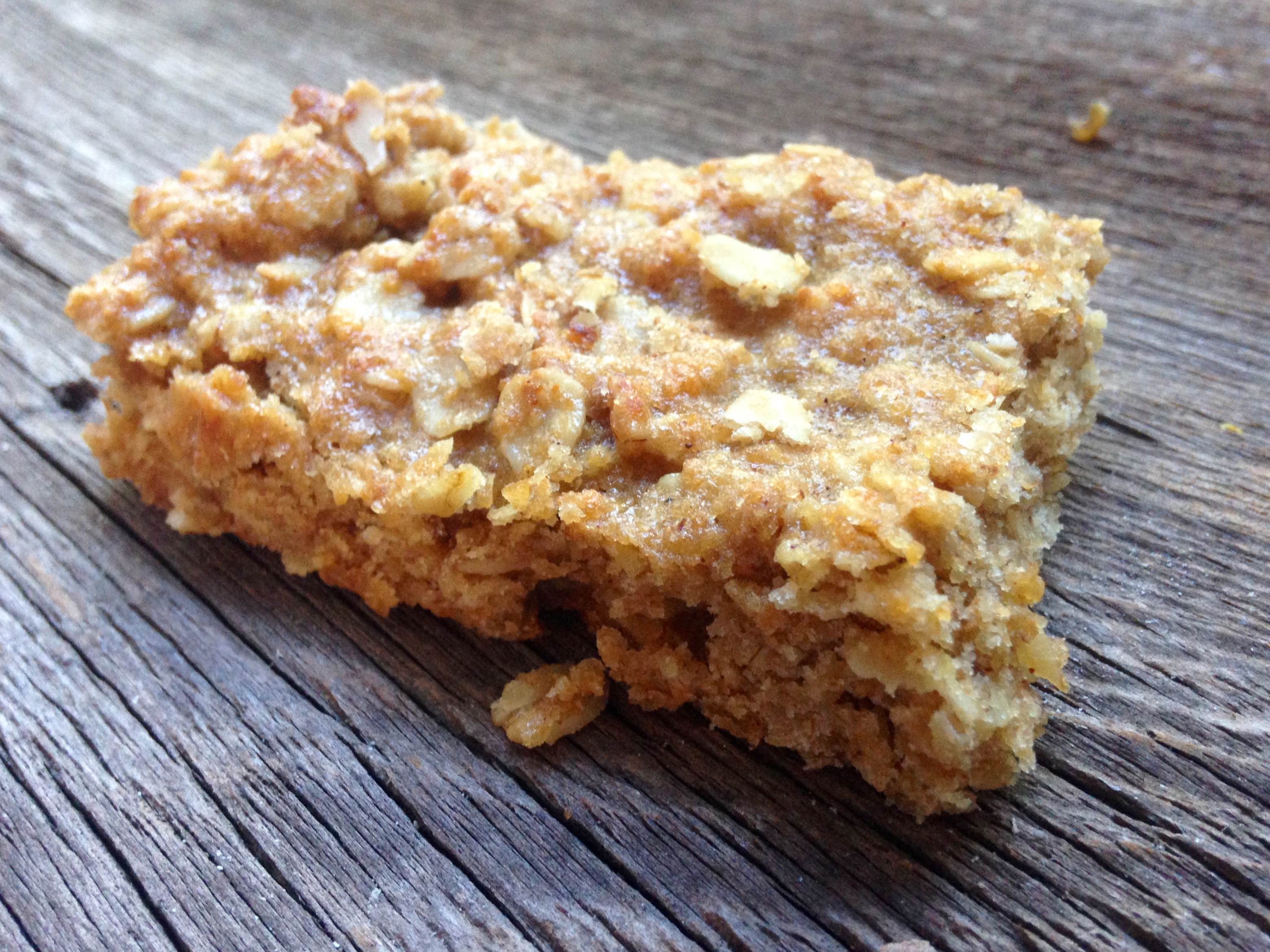 2 cups rolled oats
½ cup packed brown sugar
½ cup wheat germ
1 cup whole wheat pastry flour
¾ tsp. ground cinnamon
¾ tsp. salt
½ cup honey
½ cup plain, unsweetened applesauce
1 egg, beaten
½ cup vegetable oil
1 tsp. vanilla extract
Preheat oven to 350 degrees F. (If using convection oven, decrease the temperature to 325 degrees F.) Line a 9x13 in pan with aluminum foil and spray with nonstick spray.
In a large bowl, mix together the oats, brown sugar, wheat germ, flour, cinnamon and salt. Make a well in the center and pour in the honey, applesauce, egg, oil, and vanilla. Mix well using your hands.
Pat the mixture evenly into the prepared pan. Bake for 20 minutes or until the bars begin to turn golden at the edges. Cool for 5 minutes, then cut into bars.