Healthy Peanut Butter Cookies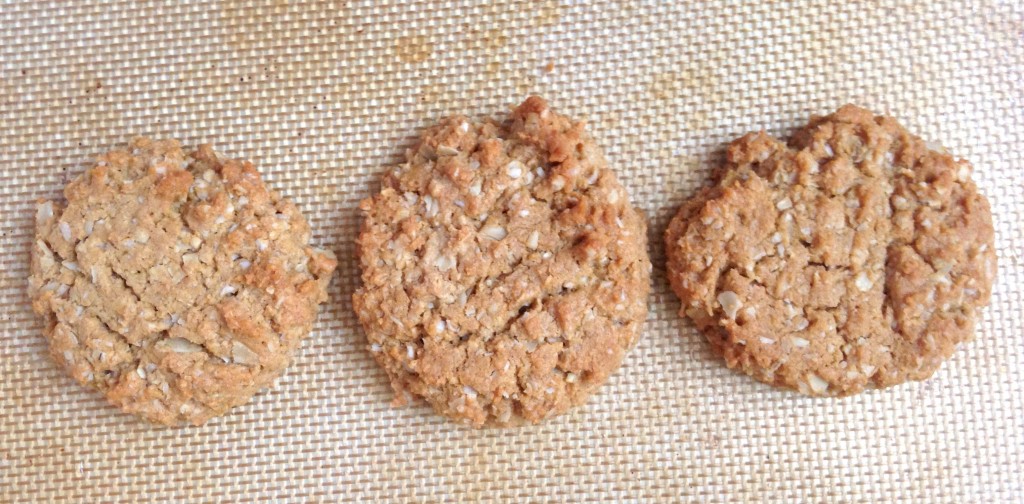 1 cup peanut butter (I used smooth Jif)
⅓ cup sugar
1 tsp. vanilla extract
⅓ cup skim milk
1 cup ground up oats (in the food processor)
1 tsp. baking soda
¼ tsp. kosher salt
Preheat oven to 350 degrees F. Line a baking sheet with parchment paper or Silpat. Set aside.
In a stand mixer, beat the peanut butter, sugar, vanilla, and milk on low until creamy and smooth.
In a food processor, process the oats until a flour mixture is achieved. Whisk together the oats, salt, and baking soda. Add the dry ingredients to the wet ingredients. Beat until just combined.
Scoop out equal portions of dough onto prepared cookie sheet. Press a fork down onto each cookie in a criss cross pattern.
Bake for 18 minutes or until golden. Remove and let cool before serving. Store in an airtight container.
Recipe by
Dallas Duo Bakes
at http://dallasduobakes.com/2016/03/healthy-peanut-butter-cookies.html