Harper's Favorite Banana Muffins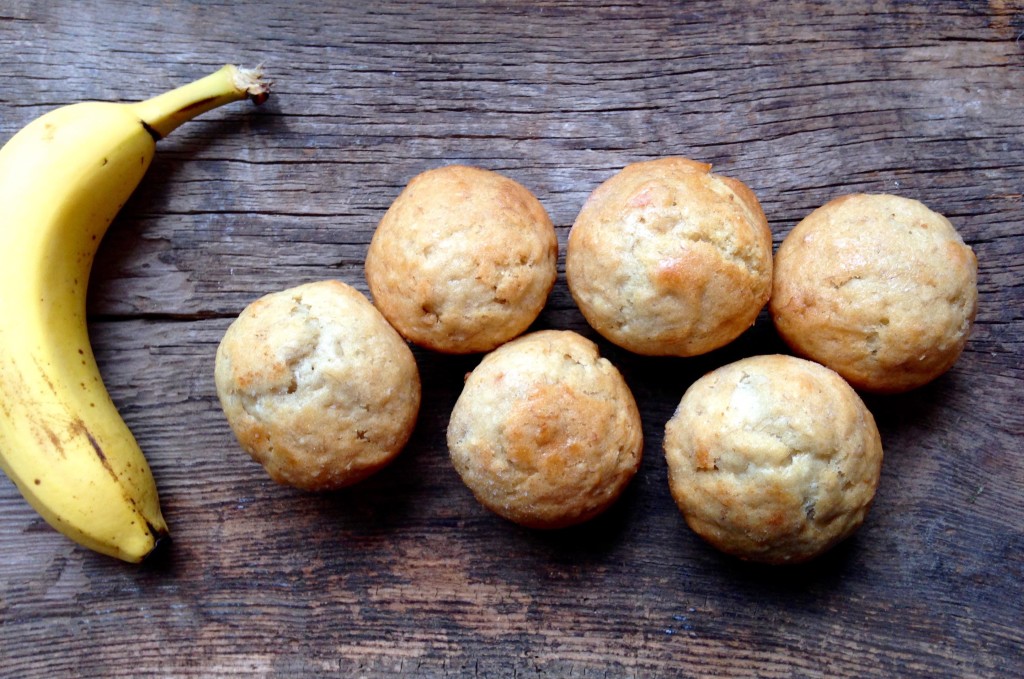 If anyone knows Harper, you'll know she has a HUGE sweet tooth! Uhhh… I wonder where she got that from?? 🙂
When she was younger and wasn't talking yet, she'd sign "more" in sign language. With that said, "more" was one of her first few words. I guess she figured saying "more" might add a little emphasis to the sign language. Smart cookie she is!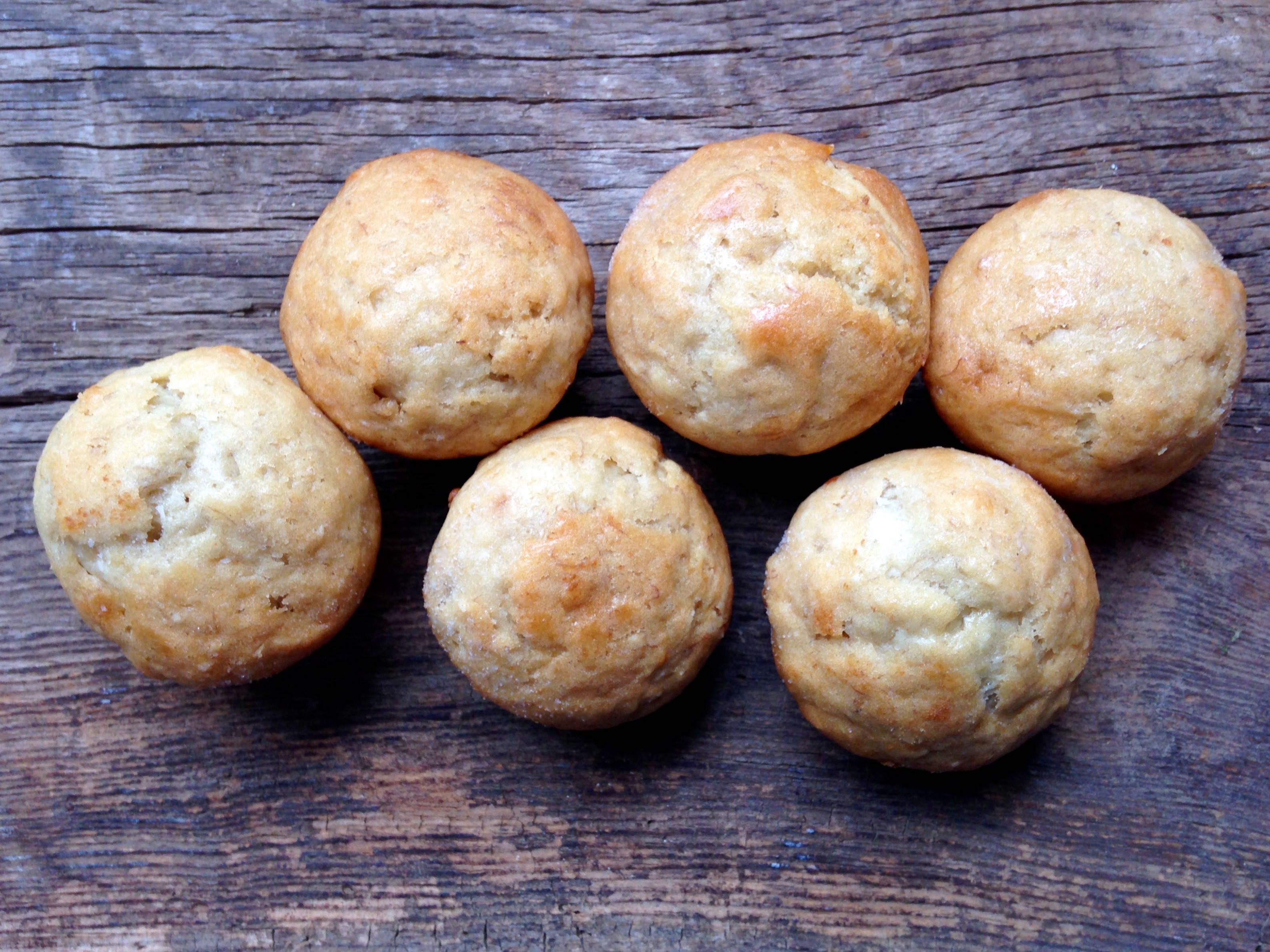 A few weeks ago, Harper and I were at Grammy's house (my mom/Harper's grandmother). Grammy saw these quote-on-quote "healthy" muffins on feedly and was dying to try them. Technically, they are considered healthy since they have Greek yogurt and bananas in them, but with 1 1/4 cups of sugar, and 1 1/4 cups of canola oil, you be the judge on that one. Lol.
Healthy or not, Harper adored these muffins! She ate an entire mini muffin in a matter of minutes, and couldn't stop asking for more! These muffins are very sweet, and almost taste like a cross between cake and a muffin. Go figure she liked them!!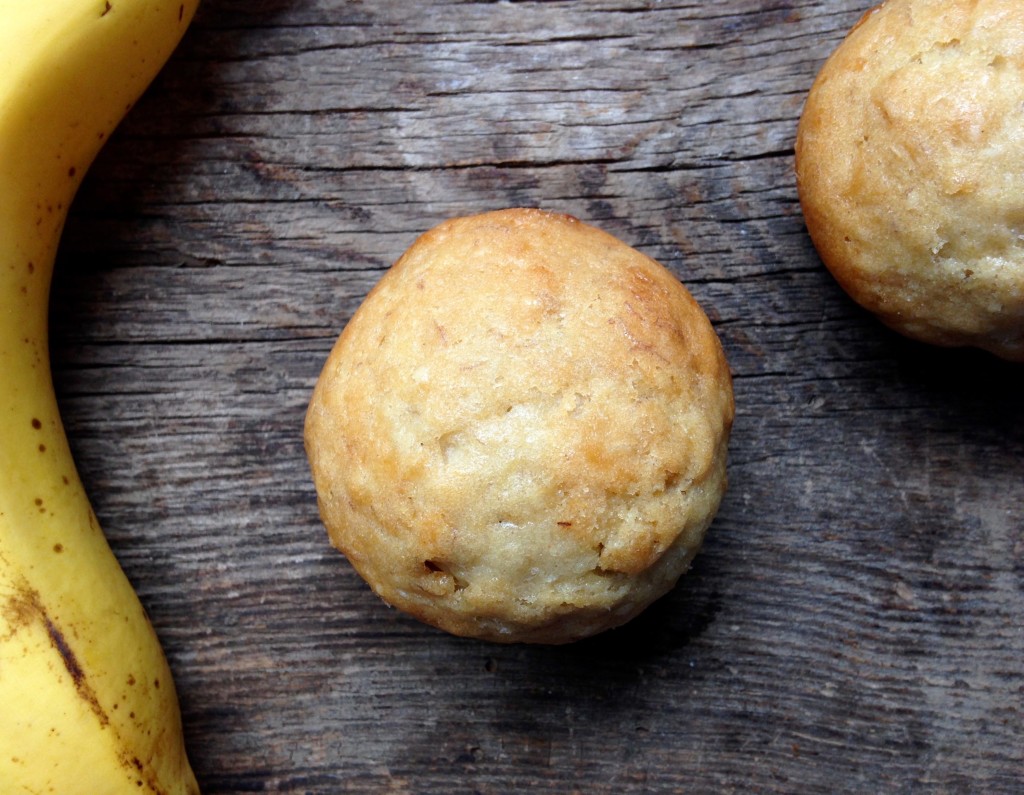 If you're needing some chocolate in your life, feel free to add 1 cup mini chocolate chips. I may try that next time to change it up. You can also add chopped walnuts or pecans, but if you're making these for a toddler, you may want to leave the nuts out.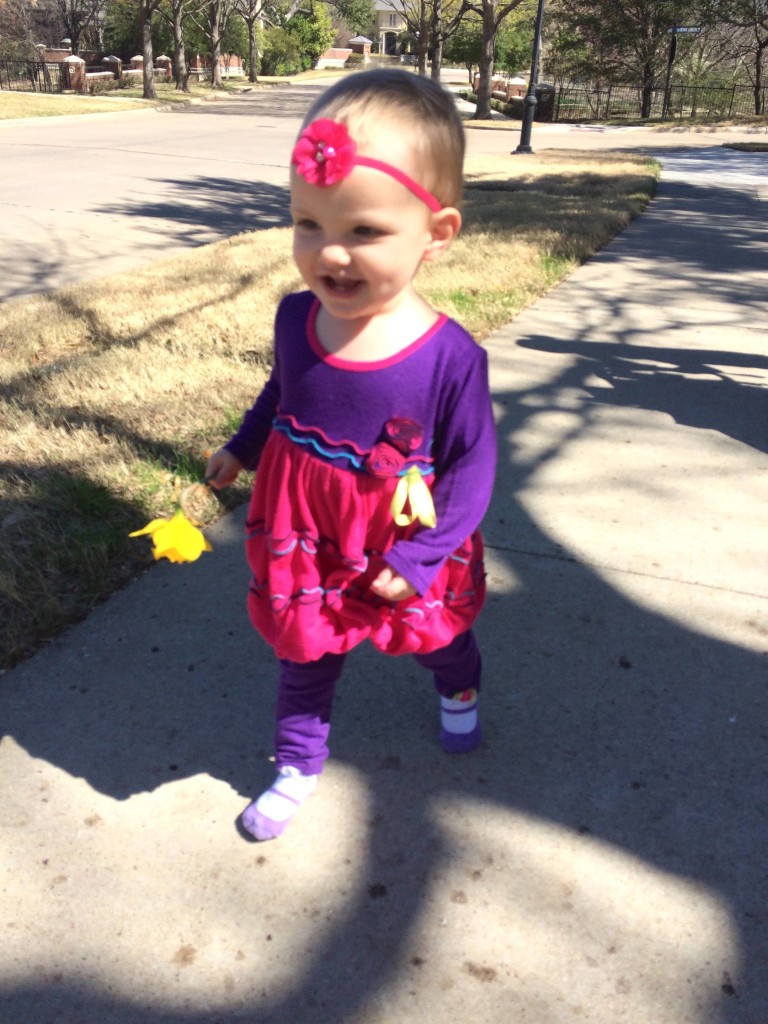 Enjoy!

Harper's Favorite Banana Muffins
Prep time:
Cook time:
Total time: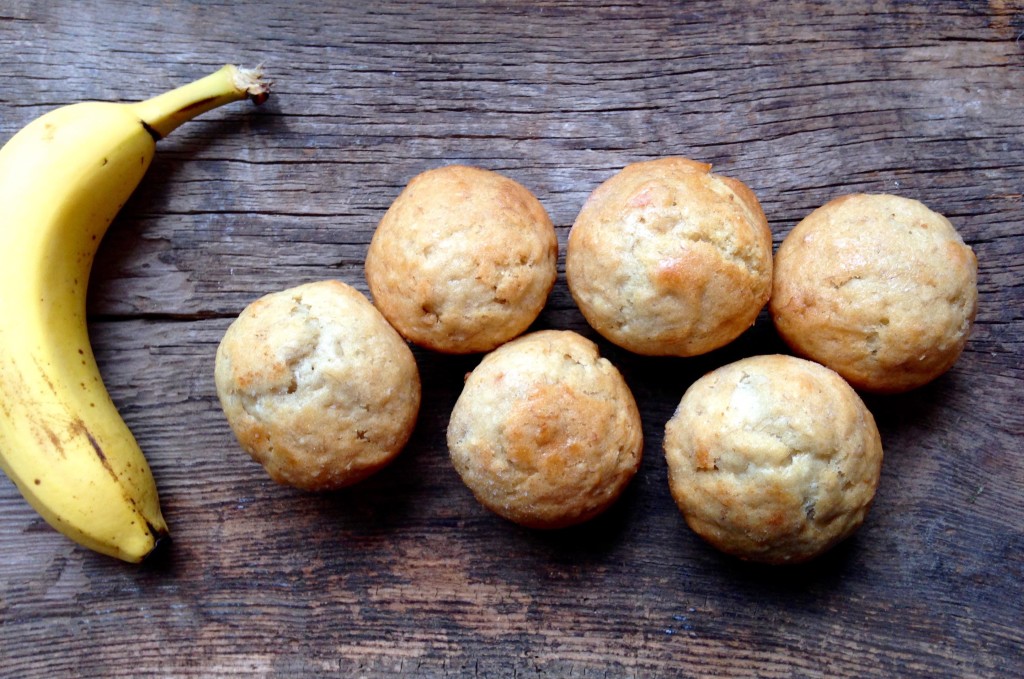 Source: Adapted from Leite's Culinaria
Ingredients
3 large eggs
1¼ cups (10 oz or 315 g) granulated sugar
1¼ cups (10 fluid oz or 310 milliliters) canola oil, plus more for the pan
2 tsp. vanilla extract
3 cups (13.5 oz or 360g) all-purpose flour
1 tsp. baking soda
Kosher salt
3 ripe, brown bananas, peeled and cut into chunks (about 1 lb.)
½ cup (2 oz or 60g) unsweetened shredded coconut
½ cup (4 oz or 125g) plain Greek yogurt
1 cup (5 oz or 150g) chopped chocolate or mini chocolate chips, optional
Instructions
Preheat oven to 350 degrees F. Spray two 12-cup standard muffin pans or two 24-cup mini muffin pans with nonstick cooking spray or butter them with oil.
In a stand mixer fitted with a paddle attachment, beat the eggs, sugar, oil, and vanilla on high speed until well combined, about 2 minutes. Reduce the speed to low, add the flour, baking soda, and ½ teaspoon of salt, and beat again until well combined, about 2 minutes.
Increase the speed to medium, add the bananas, coconut, and yogurt, and beat for 1 minute. Reduce the speed to low or switch to a spoon, and add the chocolate chips. Mix until well combined.
Pour the batter into the prepared muffin cups, filling each ⅔ to ¾ full.
Bake until a toothpick inserted in the center of a muffin comes out without any crumbs or wet batter clinging to it, 20-25 minutes for standard muffins or 15-20 minutes for mini muffins.
Turn the muffins out onto a wire rack and let cool for at least 10 minutes. (Muffins will keep in an airtight container at room temperature for up to 1 week or in the freezer for up to 1 month).