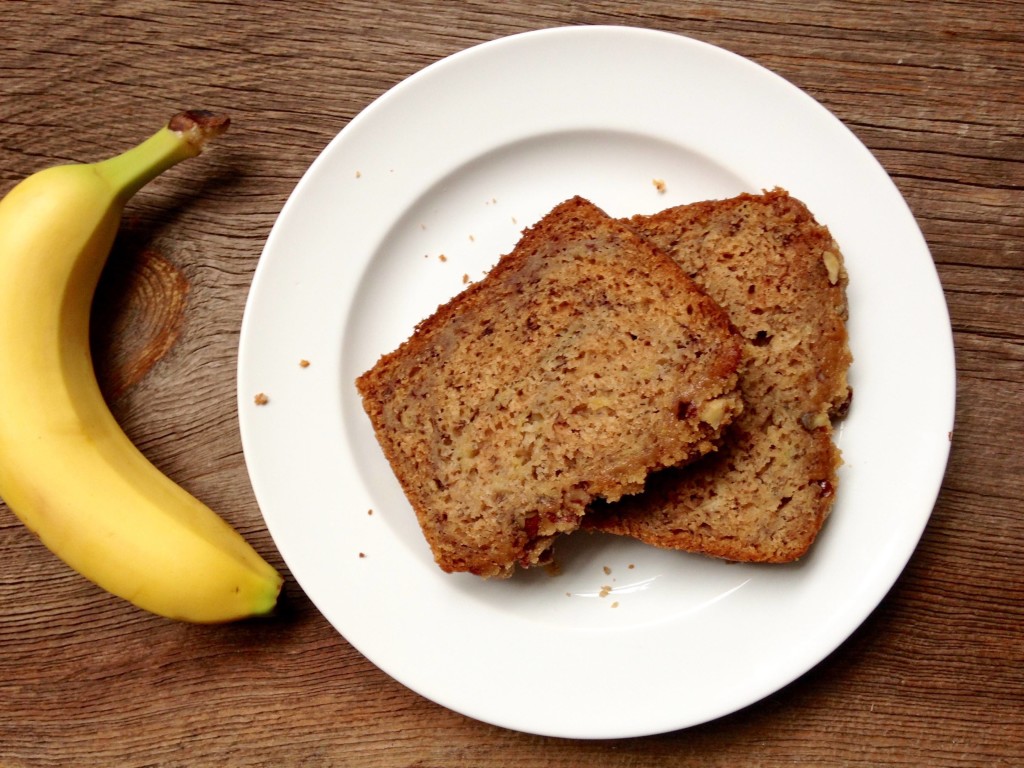 If you're looking for a super sweet banana bread recipe, look no further than this one. Between the maple syrup and maple pecan topping, this bread is sure to satisfy your sweet tooth.
Or if you're Harper, nothing can satisfy a sweet tooth as much as a donut hole can! Every Sunday our church has donuts in the kitchen and Matt and Harper go get some after church service. Each Sunday she seems to be eating more.
I remember when she was only a few months, I found out Matt gave her a couple of licks. Then it became a few bites. Then it became a whole donut hole. Then two. Then three. Today she ate THREE AND A HALF donut holes!! Don't worry, she washed it down with a cup of milk. Lol.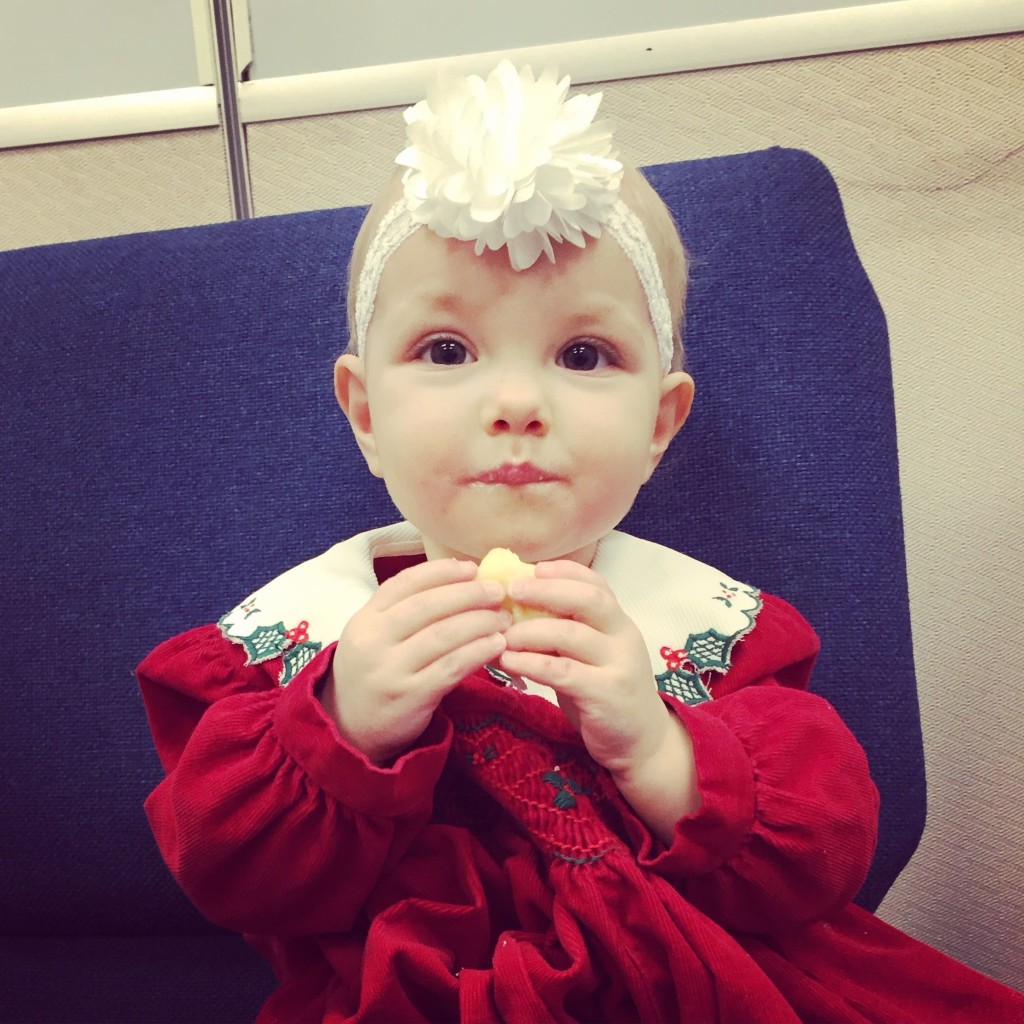 So as I said, this maple pecan banana bread may not be as sweet as a donut, but it's pretty good. The crumb topping is the best part. To satisfy my sweet tooth, I might just eat the topping of the bread, and leave the bottom part for later.
Haha. Enjoy!
Maple Pecan Banana Bread
Nutrition Information
Serving size:

1

Calories:

225
Prep time:
Cook time:
Total time: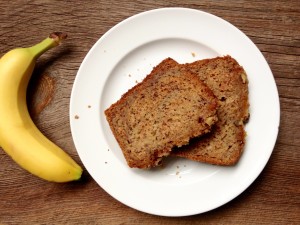 Source: Tutti Dolci
Ingredients
BREAD
1½ cups flour
¼ cup white whole wheat flour
1 tsp. baking powder
1 tsp. baking soda
½ tsp. salt
1 tsp. cinnamon
⅛ tsp. nutmeg
1½ cups mashed banana
⅓ cups maple syrup
3 Tbsp. maple sugar
¼ cup coconut oil, melted and slightly cooled
½ cup low-fat buttermilk, at room temperature
1 large egg, at room temperature
1 tsp. vanilla extract
MAPLE PECAN TOPPING
⅓ cup pecans, halved
3 Tbsp. maple sugar
3 Tbsp. flour
pinch of cinnamon
1½ Tbsp. coconut oil, melted
Instructions
Preheat oven to 350 degrees F and spray a 9x5-inch loaf pan with nonstick spray.
FOR THE BREAD: Whisk together flours, baking powder, baking soda, salt, cinnamon, and nutmeg in a large bowl. Make a well in the center of the mixture.
Combine banana, maple syrup, maple sugar, coconut oil, buttermilk, egg, and vanilla in a medium bowl; add to flour mixture and fold in just until combined. Spoon batter into prepared pan and smooth top with an offset spatula.
FOR THE TOPPING: Combine pecans, maple sugar, flour, and cinnamon in a small bowl. Add coconut oil and toss mixture with a fork until crumbly.
Sprinkle over batter and bake for 30 minutes; rotate pan and cover with foil to prevent over browning. Continue baking another 31 to 33 minutes. Bread is done when golden and a toothpick inserted in the center comes out clean or with a few moist crumbs attached. Cool in pan on a wire rack for 15 minutes; carefully remove bread from pan and cool completely before slicing and serving. Store leftovers in an airtight container at room temperature up to 2 days.