Peanut Butter Cheerio Bars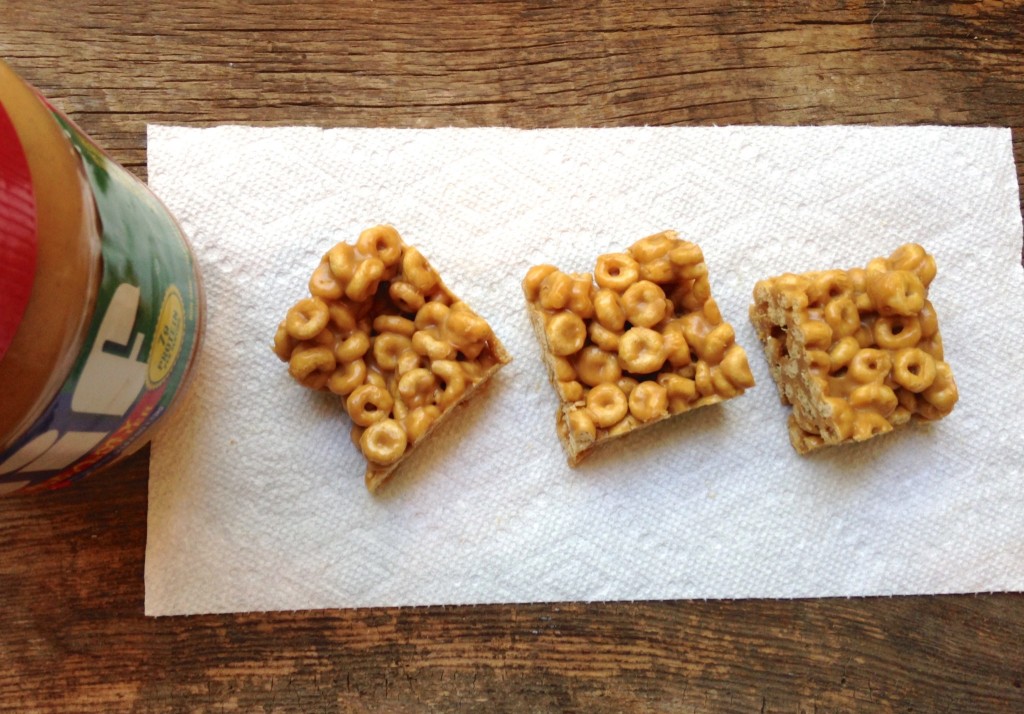 If you're looking for a quick, easy recipe that's toddler friendly, then look no further. With just three ingredients, and no baking required, you can almost make these Peanut Butter Cheerio Bars blindfolded.
Okay, blindfolded may be a bad example; you've got to measure the ingredients right! Lol. But seriously, they are super easy. This would be a great "first" recipe for your toddler to HELP you make if they are into cooking with you. 🙂
For those without kids, bring out the inner-kid in you, and feel free to whip these up for yourself. Who says you have to be a kid to eat Cheerios and peanut butter? Any age can enjoy these!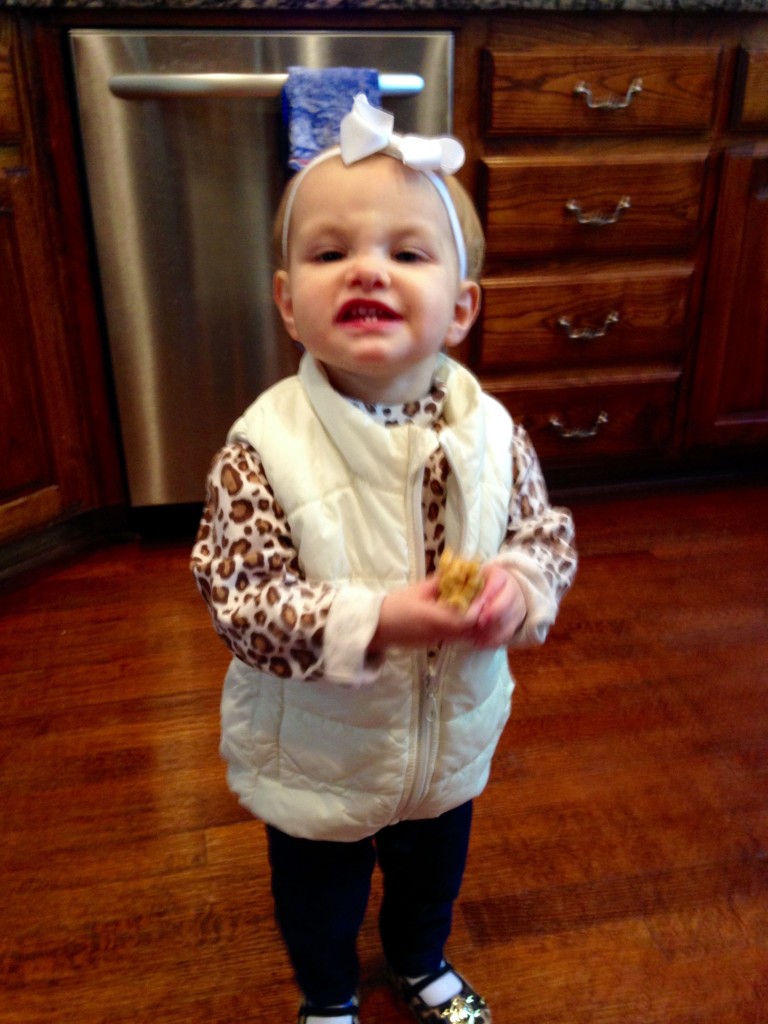 Enjoy.

Peanut Butter Cheerio Bars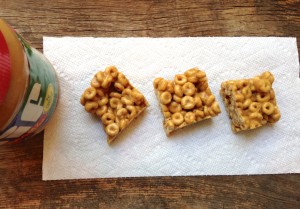 Ingredients
¾ cup smooth peanut butter (I used Jif)
½ cup honey (I used Nature Nates from McKinney, TX)
3 cups Honey Nut Cheerios
Instructions
Heat peanut butter and honey in a sauce pan over medium-low heat until combined.
Stir in Cheerios.
Press into greased 8-inch square pan lined with foil. Refrigerate for an hour, then cut into bars.