Levain Bakery Chocolate Chunk Cookies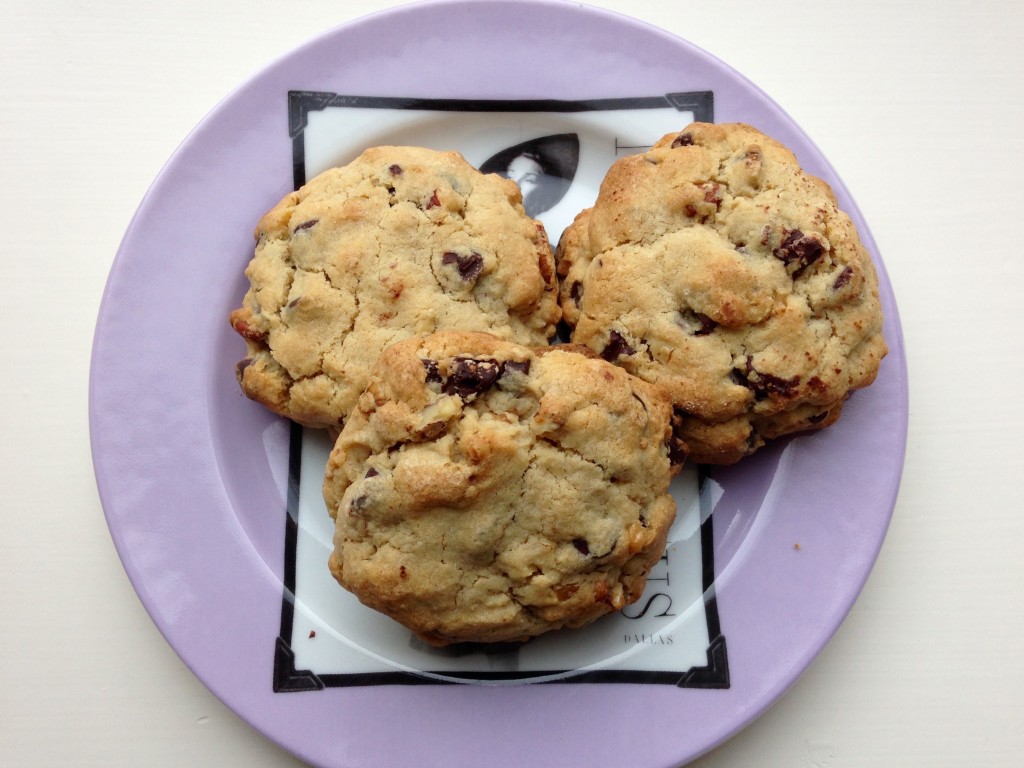 Call me the chocolate chip cookie lady, because for every small group, family get together, or anytime I want a dessert, I make chocolate chip cookies.
Supposedly the Levain Bakery chocolate chip walnut cookie is all the rage. Located in New York, the bakery was founded in 1994 by two friends Connie McDonald and Pam Weekes. Both women were competitive swimmers and had trained for the Ironman, and not surprisingly, were left starved for food after their tireless workouts. One day they began a passionate conversation about creating the world's greatest chocolate chip cookie…. and they did!
To this day, they ship their world famous cookies to happy customers around the globe. I have yet to try their cookies, but I saw several other bloggers post copy cat Levain Bakery chocolate chip cookies that they say tasted similar to the real thing.
A few tweak's to Brown Eyed Baker's copy cat recipe yielded this…..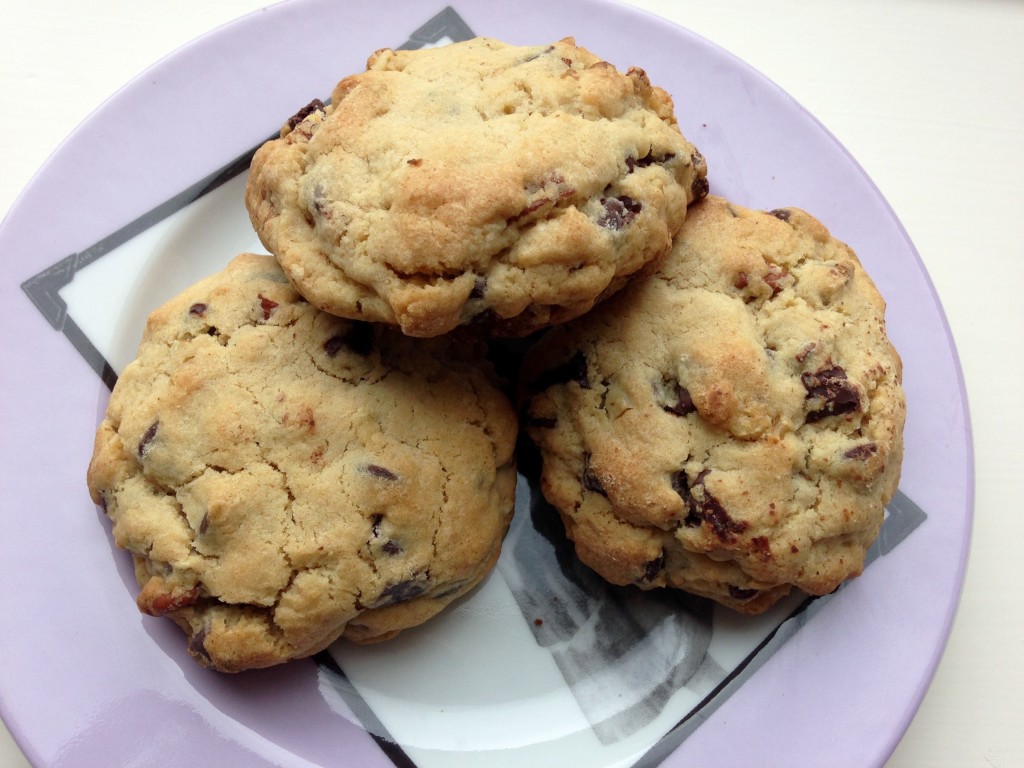 THE MOST BEAUTIFUL CHOCOLATE CHIP CHUNK COOKIE I HAVE EVER SEEN! (We used chunks instead of chips.) No really, isn't it pretty?
Piled up high, at least an inch tall, these cookies are heaven. The key is the baking time. Please please please make sure you DO NOT overbake these!
The first batch of cookies we made cooked for 15 minutes. While they didn't look done when we pulled them out of the oven, they do cook some more on the baking sheet. After the cookies cool and set, you get a nice bite of chewy, chocolatey gooey-ness in the middle.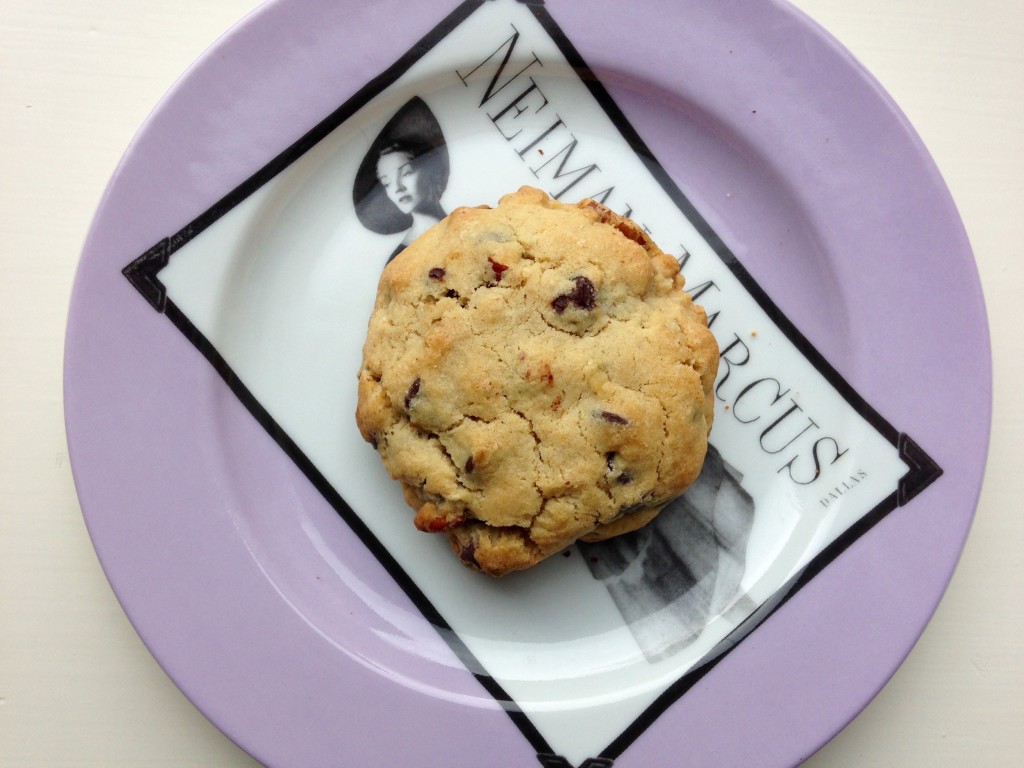 The second batch we made were cooked for 20 minutes. While these looked more done when we pulled them out of the oven, they didn't have the gooey centers like the first batch. In addition, the bottoms of the cookies were significantly brown.
They were still good, but the first batch was ten times better.
Lesson learned and word to the wise. It's better to have a slightly under-baked cookie than an over-baked one.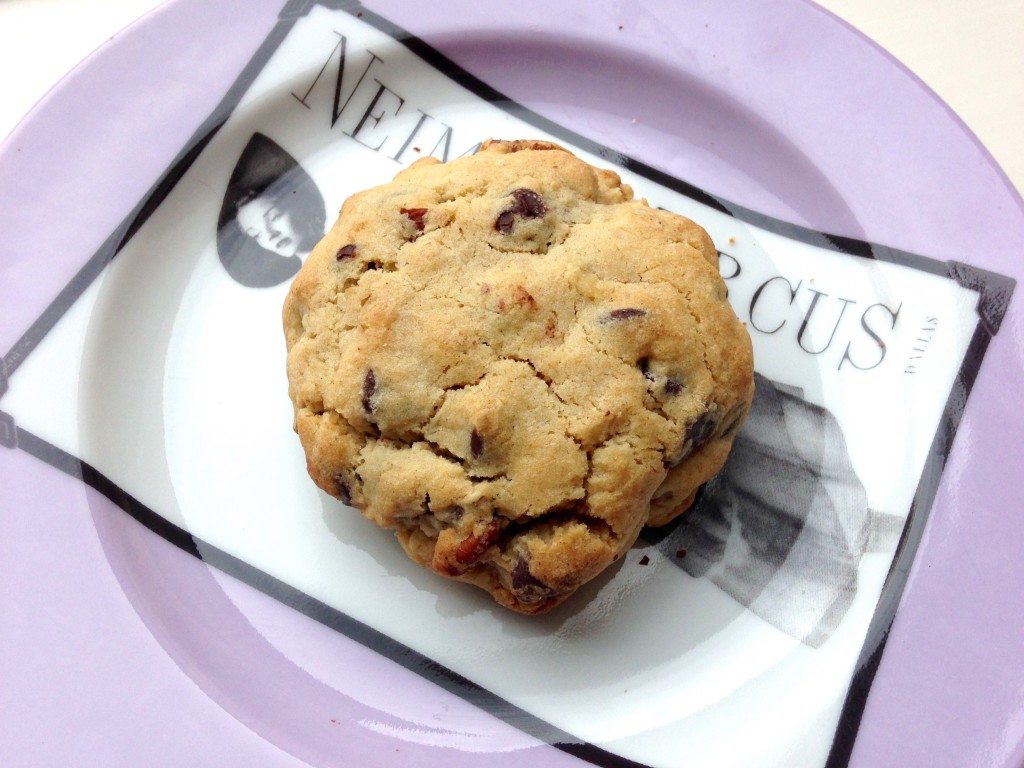 Miss Harper was a fan too. She loves sweets, and now at 16 months can repeat the word, "cookie". What's even crazier is that she knows what a cookie is. Maybe that's poor parenting on my part. We need to be eating more broccoli. Lol.
Enjoy!

Levain Bakery Chocolate Chunk Cookies
Prep time:
Cook time:
Total time: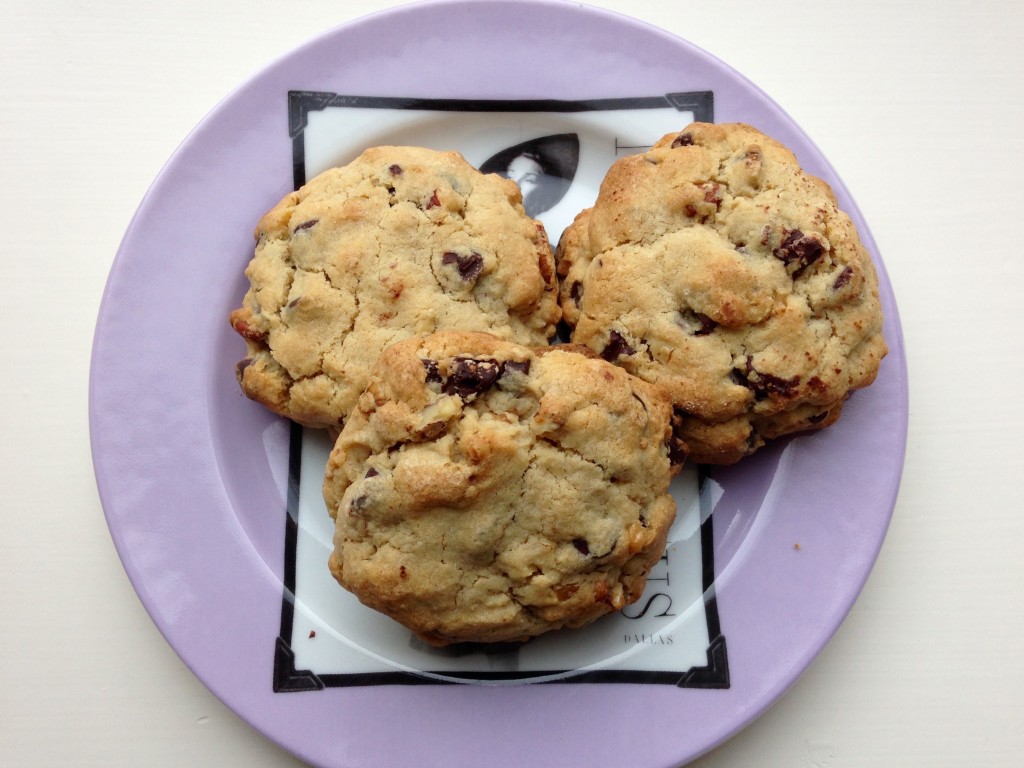 Adapted from Brown Eyed Baker
Ingredients
3 cups (13.5 oz) bread flour
1 tsp. baking powder
¼ tsp. baking soda
¾ tsp. kosher salt
1 cup unsalted butter, cold and cut into cubes
¾ cup + 4 tsp. (6 oz) light brown sugar
½ cup granulated sugar
2 eggs, cold, lightly beaten in a separate bowl
1 tsp. vanilla extract
1½ cups semi-sweet chocolate chunks
1 cup walnuts, toasted and coarsely chopped
Instructions
Line a baking sheet with parchment paper or silpat; set aside.
In a medium bowl, whisk together the flour, baking powder, baking soda, and salt; set aside.
Using an electric mixer, beat the butter on medium speed until it comes together in one cohesive mass, about 1 minute. Add both sugars and continue to beat for another 1 to 2 minutes, until all of the sugar has been incorporated into the butter. Gradually add the eggs and vanilla and continue beating on medium speed until mixed, scraping the sides of the bowl once (the batter will appear lumpy).
Reduce the speed to medium-low and gradually add the flour mixture until just a little bit of flour still remains. Stir in the chocolate chunks and nuts with a rubber spatula.
Divide the dough into 12 portions about 4 ounces each. Keep cookies in rough mounds (as opposed to flattening them out of trying to smooth them) and refrigerate 30 minutes before baking.*
Meanwhile, preheat the oven to 375 degrees F.
Bake for 15-18 minutes, or until cookies are light golden brown and just barely cooked in the middle.** Let cool on baking sheet for 5 minutes, then transfer to a wire rack to finish cooling.
Notes
*Popping the cookie dough in the fridge before baking helps them keep their tall shape.
**Err on the side of under baking - these are best when they're gooey in the center!