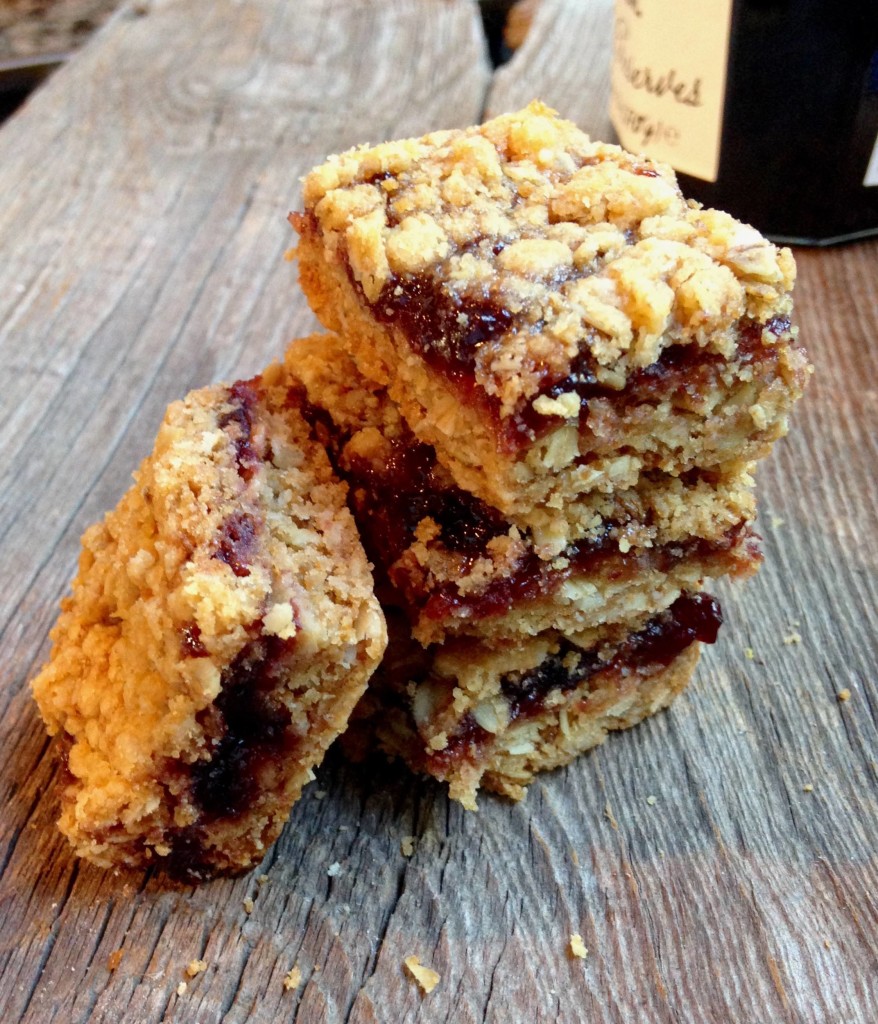 I love granola bars; all kinds of granola bars! To me they are like a "healthy" cookie. If you think about it, granola bars are essentially cookies, but since they have oats, and perhaps dried fruit, you get to call them "granola" bars.
Here's a super simple "granola bar" recipe that I like to call Oatmeal Jam Cookie bars. Yes, I used the word "cookie" because they have a whole stick of butter and taste too delicious and buttery to be called a granola bar.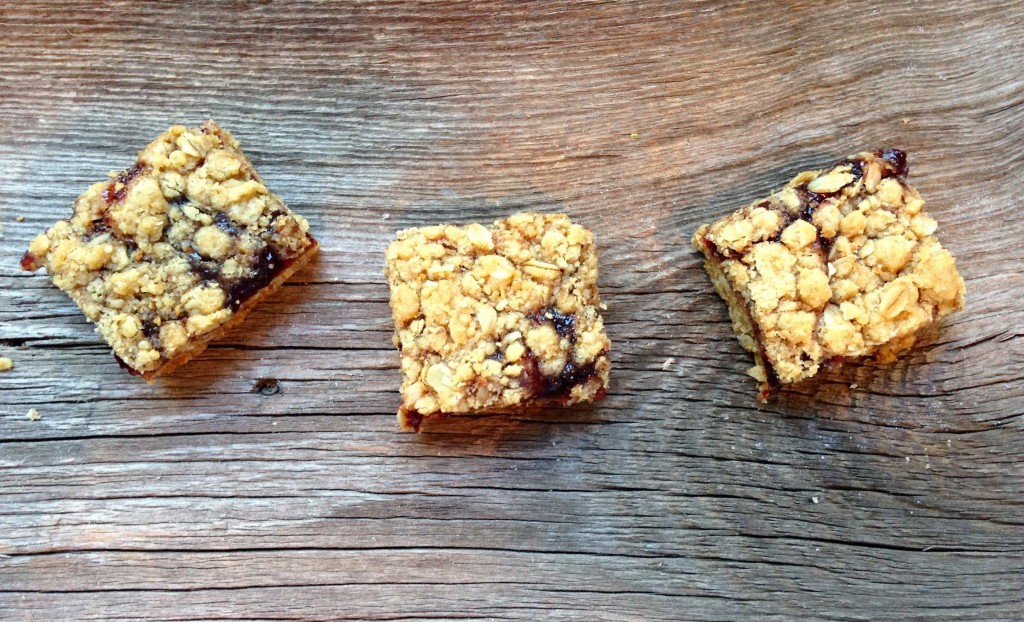 My mom and her friend Janice would make these for my friend Andy and me when we were toddlers.
They are great because even though they contain butter and brown sugar, they also have a whole cup of rolled oats. We used cherry preserves for the jam, but feel free to use strawberry, grape, blueberry or whatever your favorite flavor is.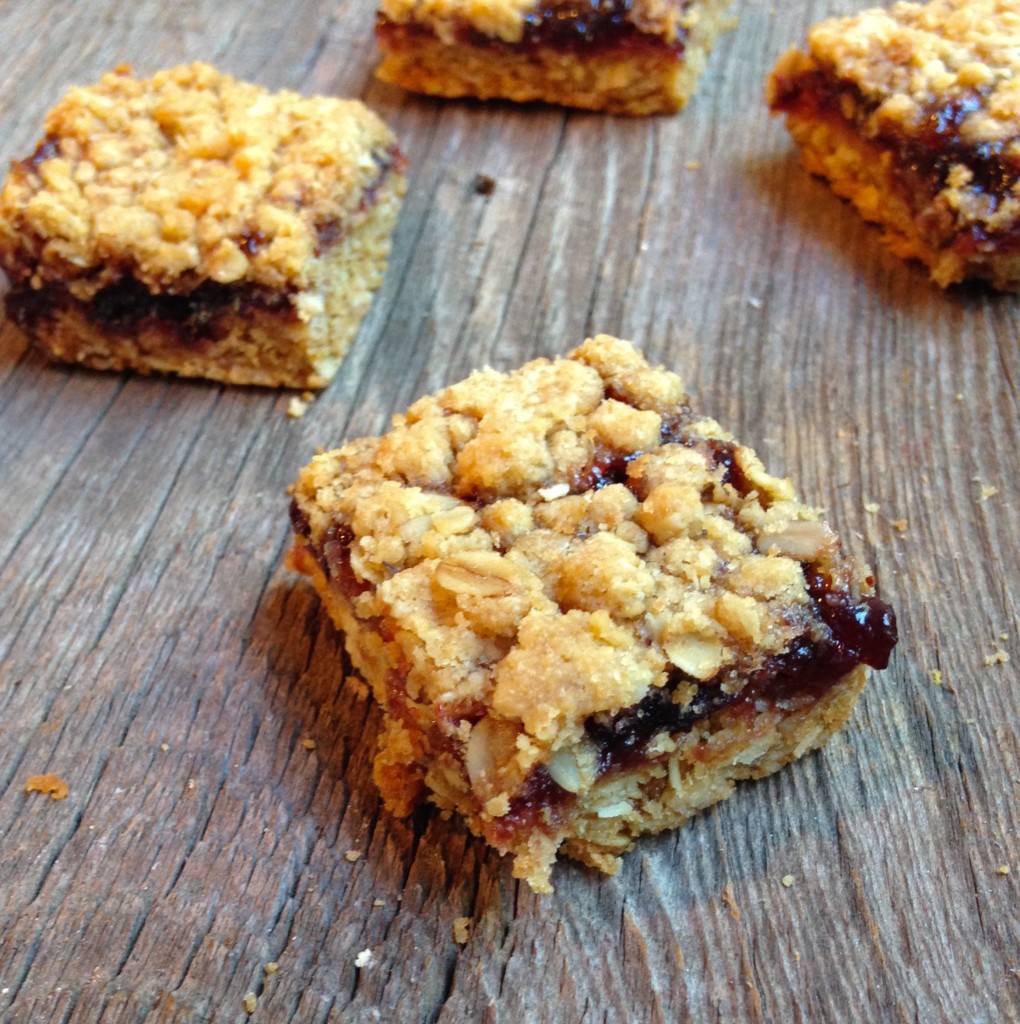 When Janice would make these, she would add a layer of peanut butter and call it "Andy Casserole".  Her method involved spreading 3/4 cup peanut butter onto the oatmeal mixture, then spreading the jam on top of the peanut butter. Then she would finish by sprinkling the remaining crumb mixture on top and baking them as usual per the recipe below.
Harper loved these, just like I did when I was a kid.
Happy baking and enjoy!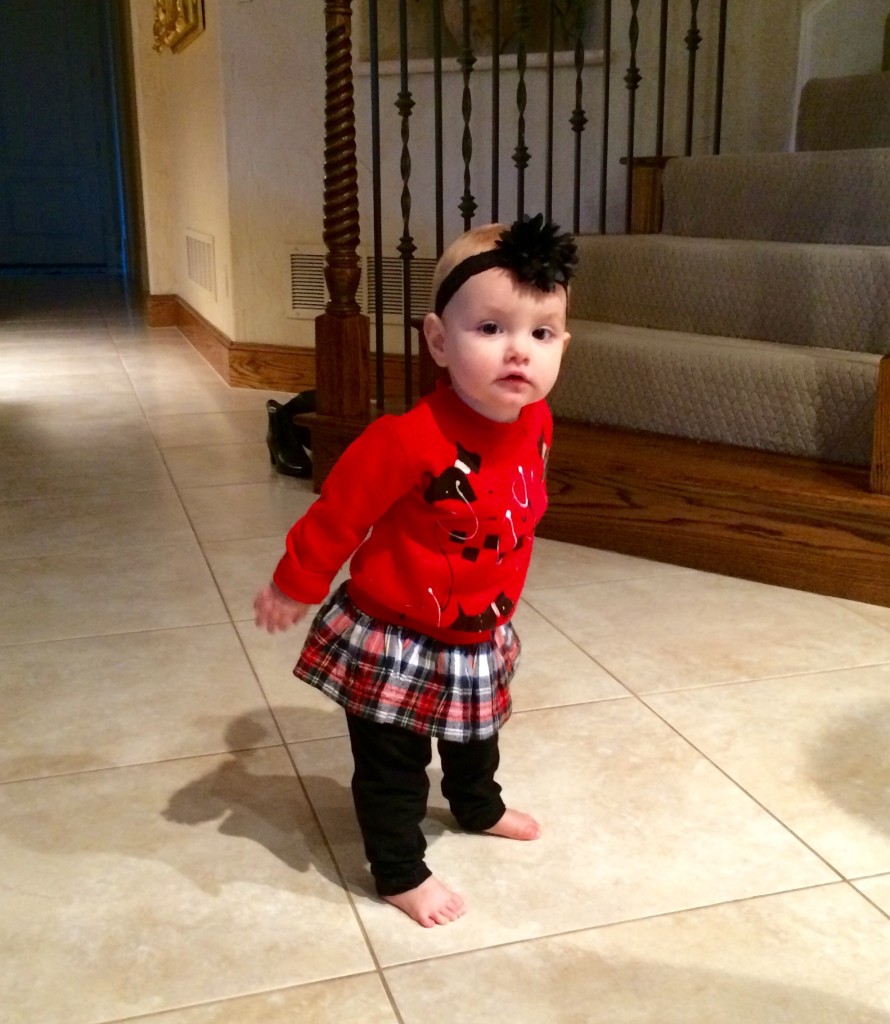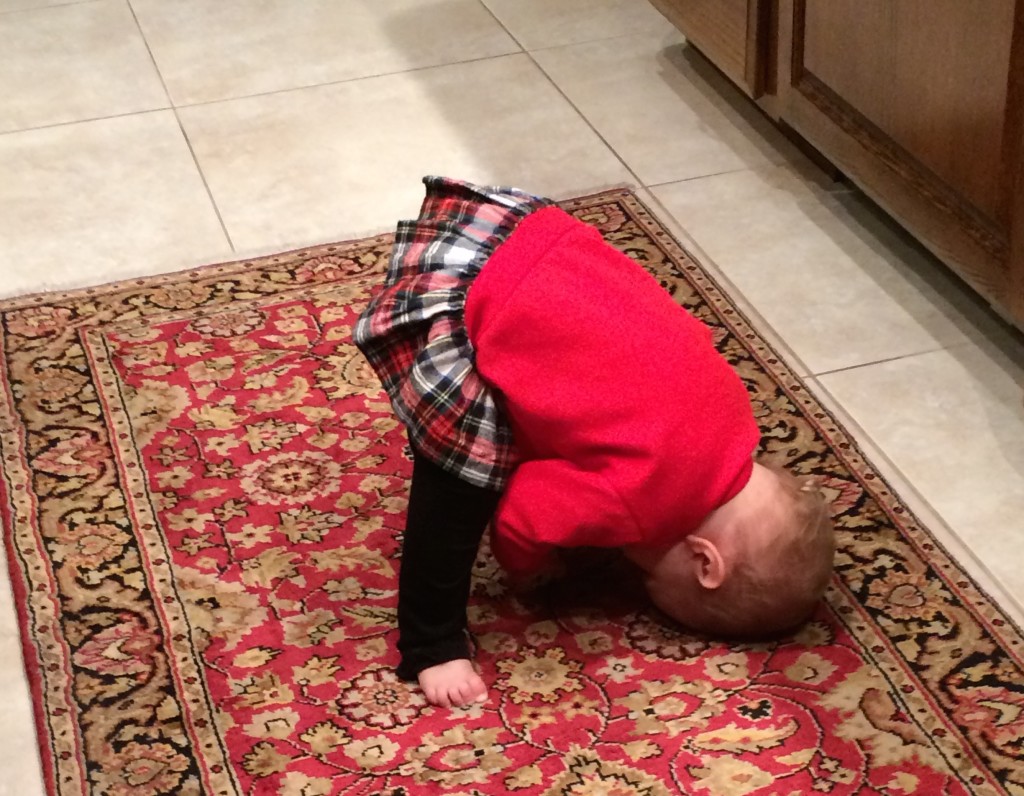 Oatmeal Jam Bar Cookies
Nutrition Information
Serving size:

1

Calories:

103
Fat:

4 g

Carbohydrates:

16 g

Sodium:

60 mg

Protein:

1 g
Prep time:
Cook time:
Total time: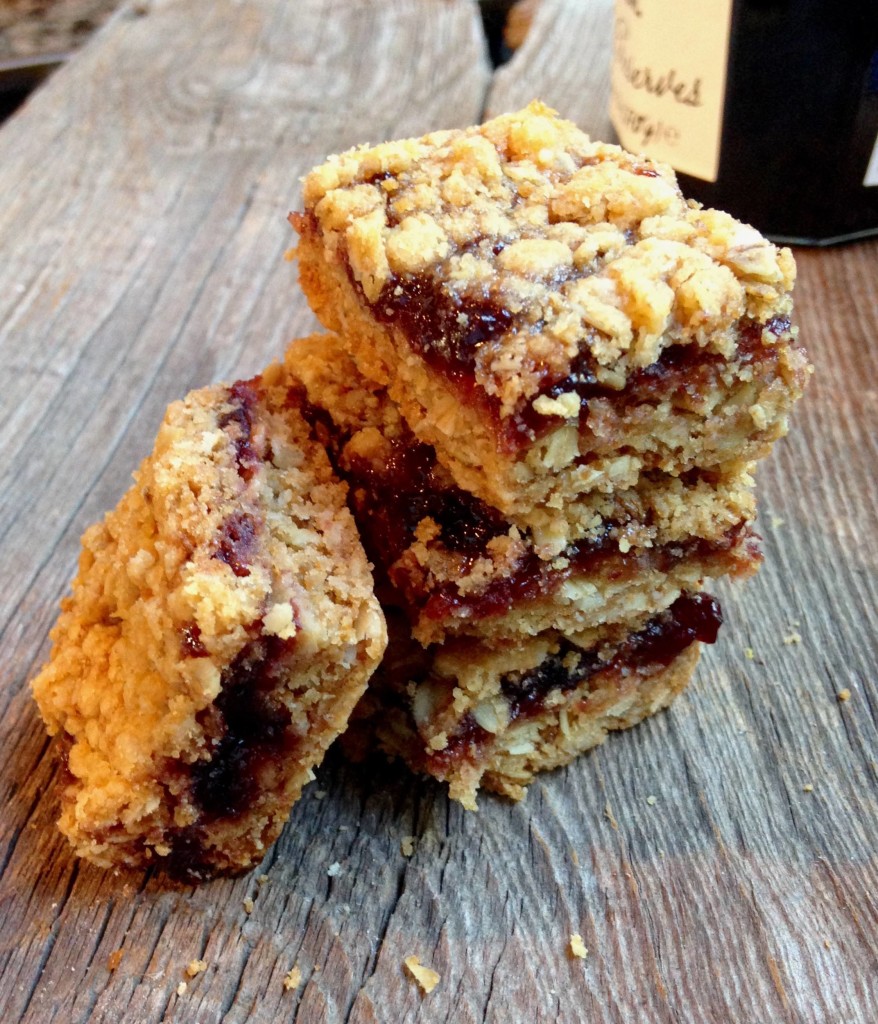 Ingredients
½ cup room-temperature butter
½ cup light-brown sugar
1 cup flour
¼ tsp. baking soda
⅛ tsp. salt
1 cup rolled oats
¾ cup fruit-only jam or preserves
Instructions
Heat oven to 350 degrees F. Butter an 8" square pan, line it with aluminum foil and then butter the foil.
Mix all the ingredients together except the jam.
Press 2 cups of the mixture into the bottom of the prepared pan. Spread the jam to within ¼" of the edge. Sprinkle remaining crumb mixture over the top and lightly press it into the jam.
Bake 35 to 40 minutes and allow to cool on a wire rack before cutting.
Notes
For "pb&j" bars: spread ¾ cup peanut butter onto the oatmeal mixture, and then spread jam on top of the peanut butter. Finish by sprinkling the remaining crumb mixture and then bake as usual.