White Chocolate Covered Red Velvet Cake Balls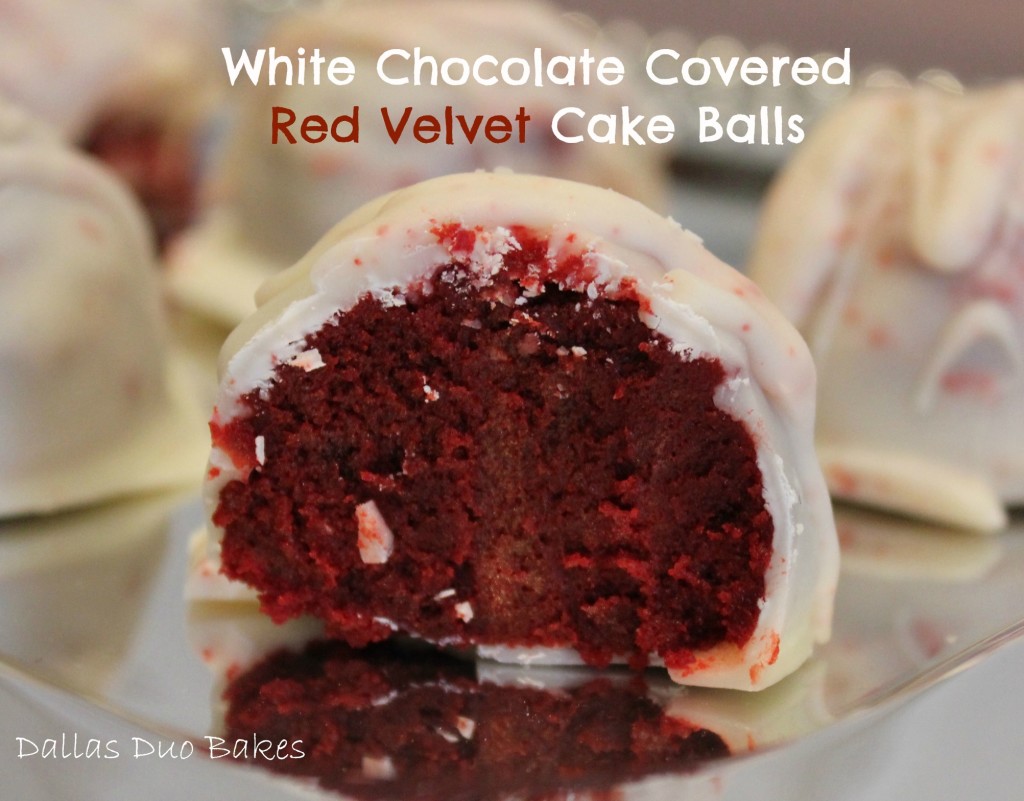 How was everyone's Valentine's Day? Hopefully you enjoyed some quality time with your sweetheart. 🙂 I know I did. Matt and I went to our favorite sushi restaurant called RA, walked around the Shops of Legacy and then had a relaxing evening at the house.
I debated posting these white chocolate covered red velvet cake balls because for one, I sort of cheated… I used a cake mix and canned frosting, which is very uncharacteristic of me. I grew up where all of our desserts were made from scratch… brownies, cookies, cakes, you name it. We NEVER bought the mixes.
This time, I wanted to make something quick and easy and was not in the mood to go "all-out" and make a cake from scratch. Fortunately, these cake balls were AWESOME! I made some for the guys at work for and they loved them. Matt loved them, and so did my friends  at dinner last night.
This was also my first time to make cake balls. I've made truffles before (Oreo Cheesecake Truffles and White Chocolate Oreo Truffles), but never cake balls. The only trouble I had with these was rolling the cake balls into the melted chocolate. Unfortunately, bits of red cake mixture came off and blended with the frosting. It kind of looks like I used red sprinkles! I think since the white chocolate was warm, it caused small bits of the cake to bleed into the chocolate. If you use milk chocolate, you will probably not even notice. Since I'm a perfectionist, I thought about throwing the cake balls away in the trash since they weren't "perfect". I'm glad I didn't because they tasted delicious.
Have a great Saturday and if you're lucky enough to have Presidents Day off, enjoy the looong weekend!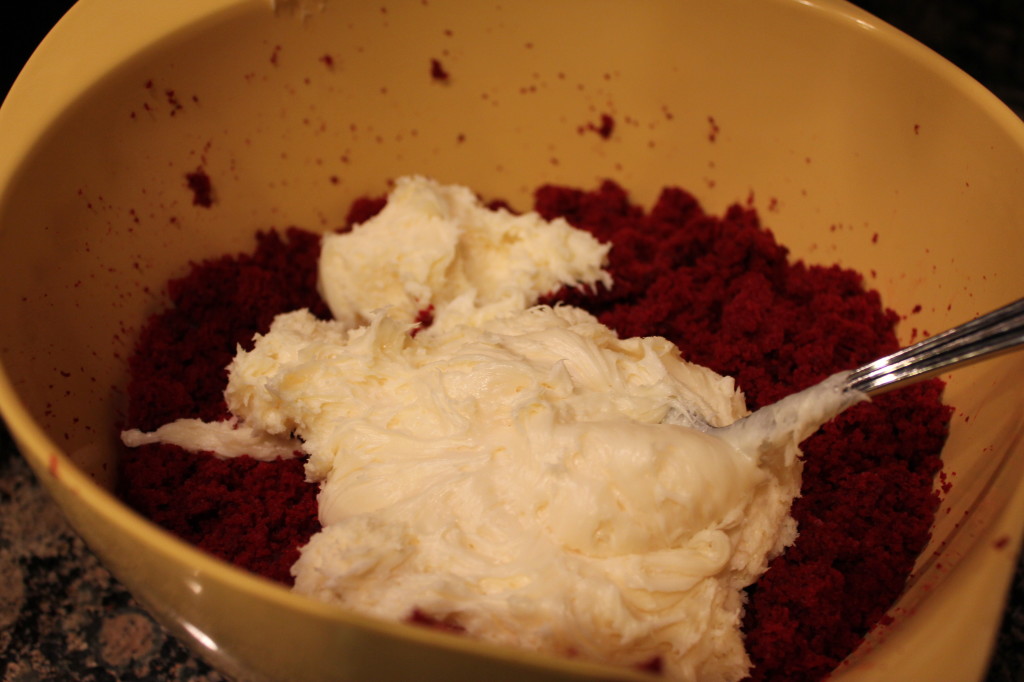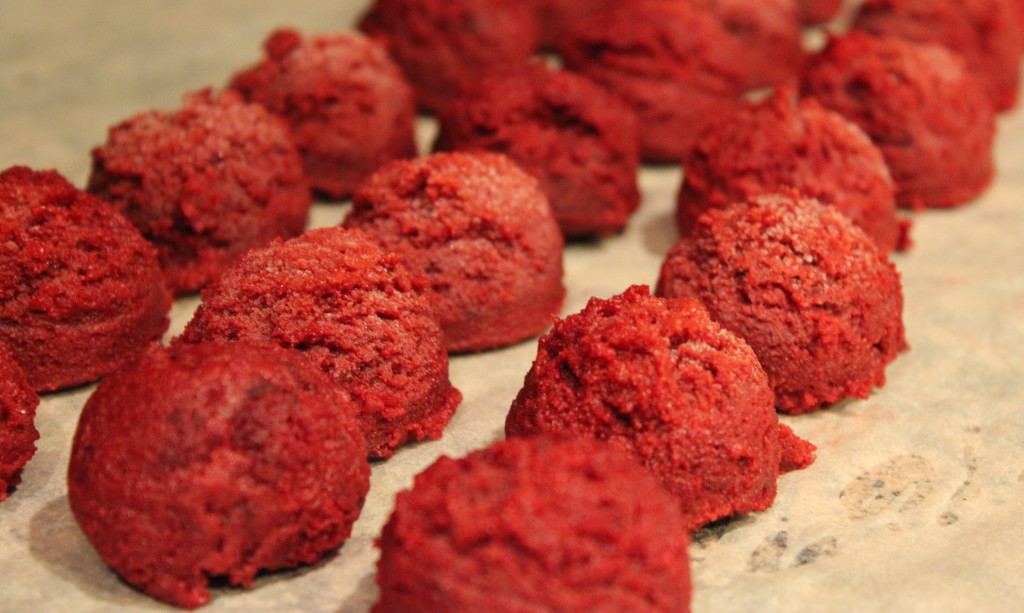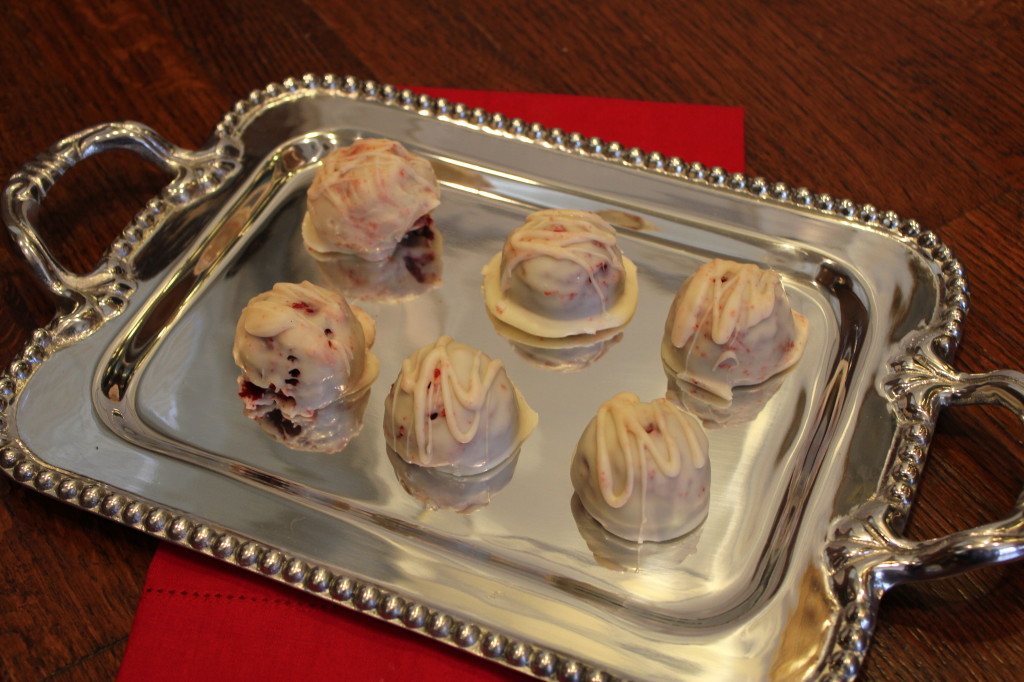 Like the pretty silver tray? My aunt Jolene in Houston gave it to last week as an early birthday present! It's so elegant and I just LOVE it. The tray from the BEATRIZ BALL Collection, and is "made by hand, one at a time, using the ancient art of sand casting: pouring a premium quality of alloy of molten aluminum into sand molds, and then going through four levels of polishing." It's a perfect piece for entertaining and is super durable.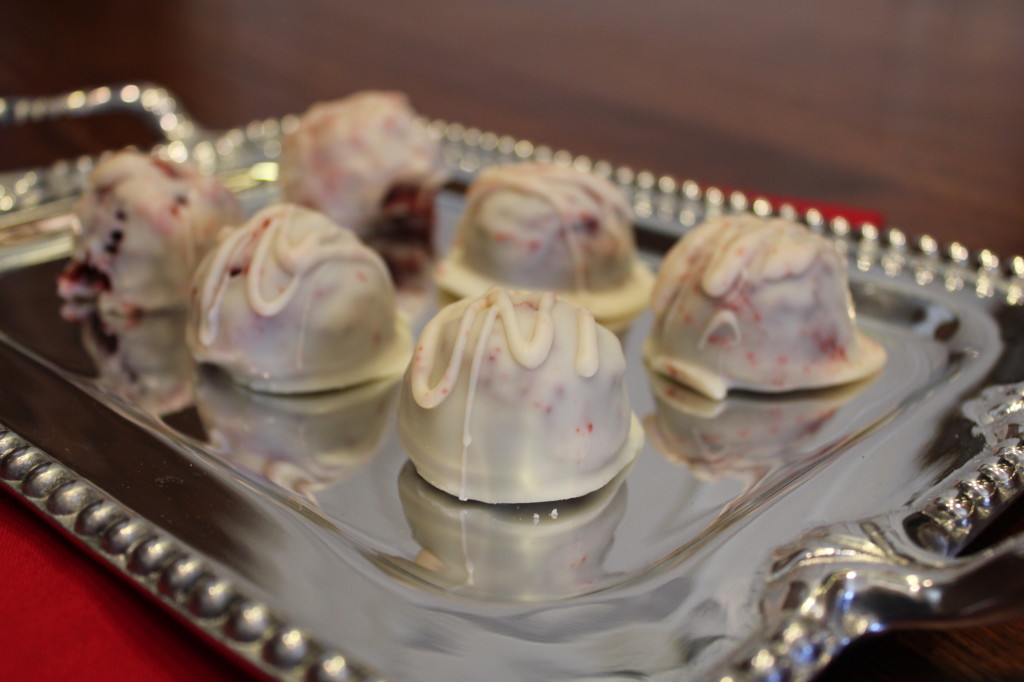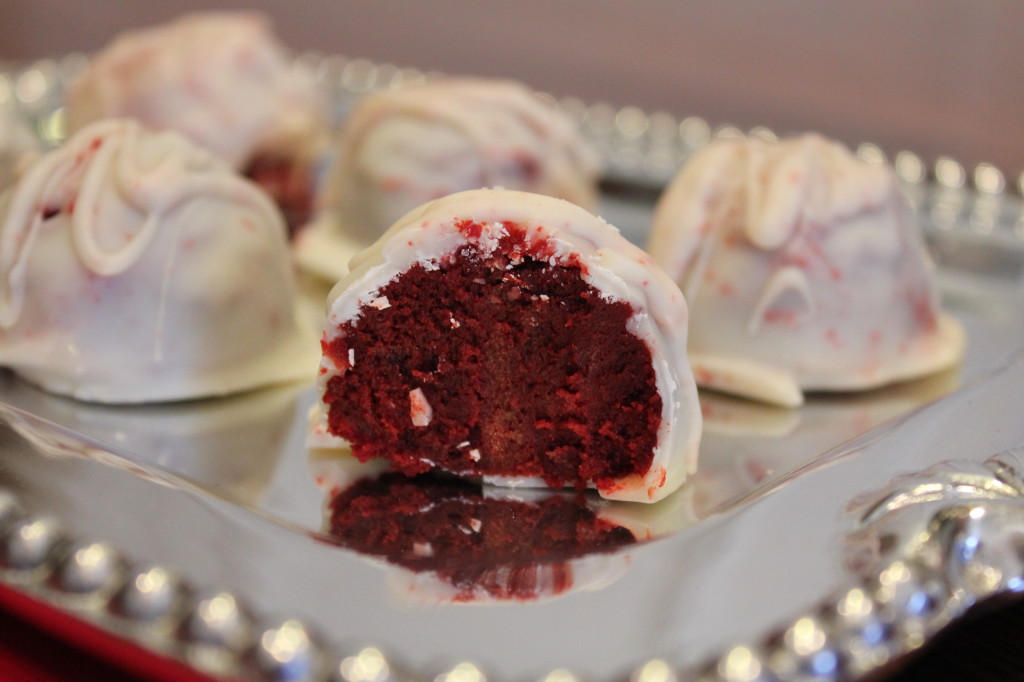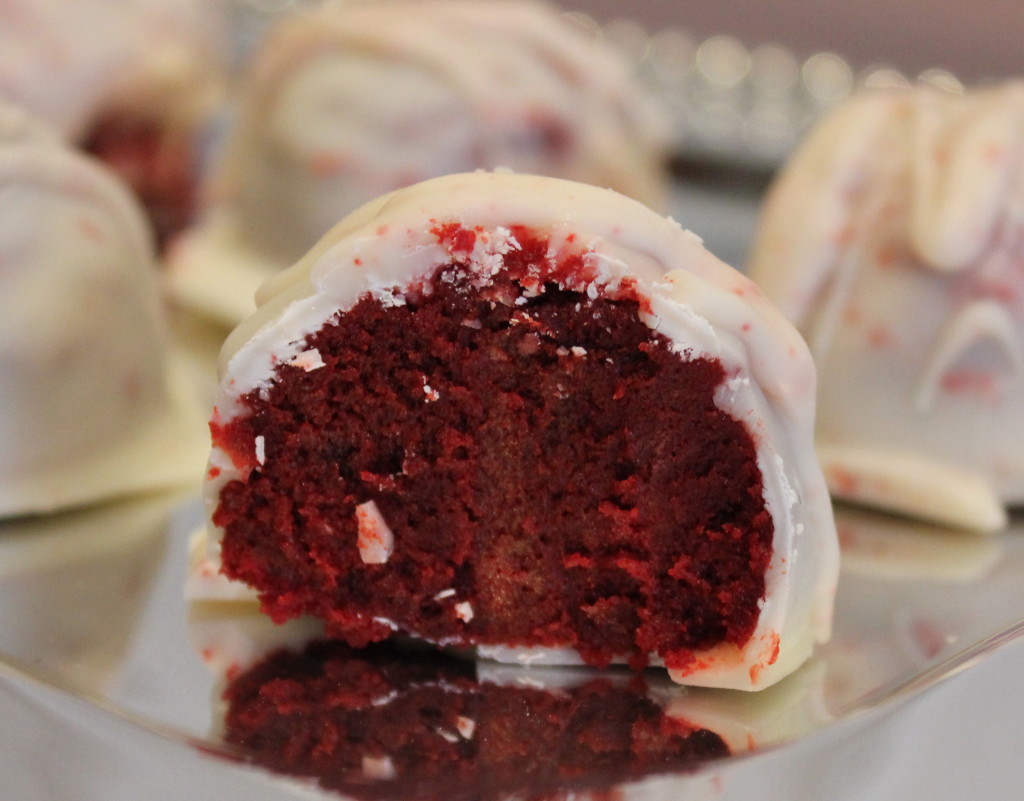 White Chocolate Covered Red Velvet Cake Balls
INGREDIENTS
1 box Duncan Hines Red Velvet Cake Mix
1 can cream cheese frosting (14 oz.)
1 package vanilla (white chocolate) almond bark
DIRECTIONS
1. Cook cake as directed on box for a 9 x 13-inch cake.
2. After cake is cooked and cooled completely, crumble into a large bowl.
3. Mix thoroughly with 1 can cream cheese frosting.
3. Roll mixture (I used a mini ice-cream cream scoop) to form about 40 quarter-sized balls. Chill for several hours. You can speed up the process by putting them in the freezer.
4. Melt chocolate according to package directions. (I melted the chocolate in the oven for about 12 minutes at 250 degrees F.)
5. Roll balls in chocolate and lay on wax paper until firm. This can get messy. The best way is to use a spoon to dip and roll the balls in chocolate and then tap off the extra.
*Tip: Melt only few pieces of chocolate bark at a time because the bark starts to cool and thicken very quickly.