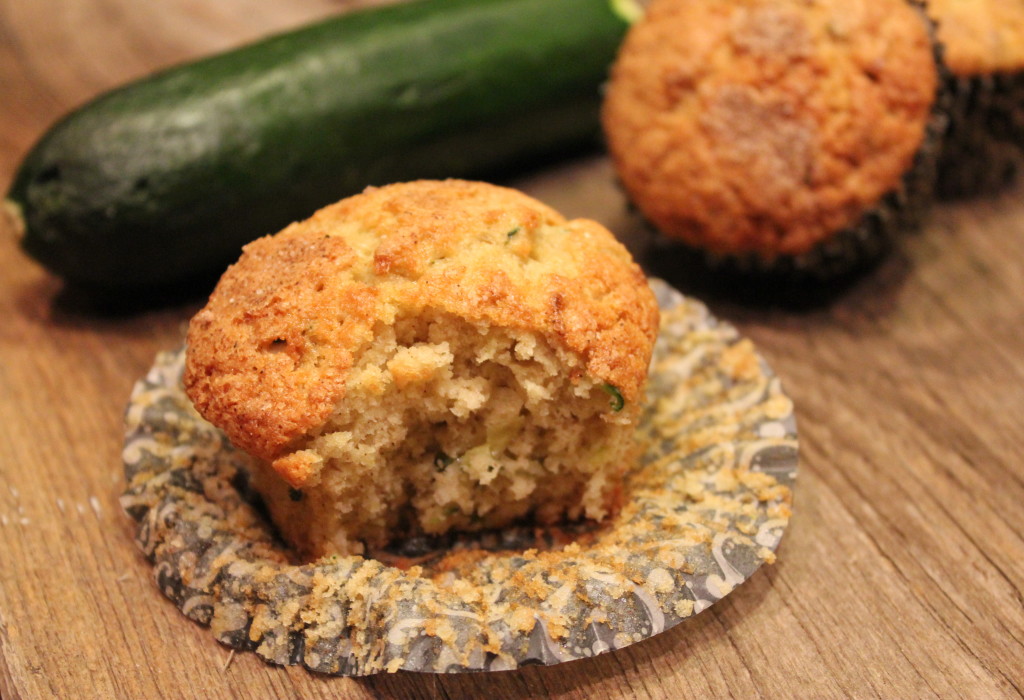 HAPPY ST. PATRICK'S DAY!!!  In all actuality, I did not make these muffins because of the Irish holiday…however, it just so happens that zucchini is green in color, so it makes for quite a fitting blog post. 🙂
Last week, Julie, a coworker and also one of my best friends, had made mention that she loves Starbucks' Walnut Zucchini Muffins. Unfortunately, Starbucks discontinued making them, and replaced them with a Morning Glory Muffin instead, if I'm not mistaken.
It got me thinking… I've NEVER eaten a zucchini muffin!
After having Julie reassure me that a muffin filled with zucchinis could actually taste good,  (remember, zucchinis are vegetables) I thought I'd give them a whirl this weekend to see what I thought.
SUCCESS is all I can say. 🙂
The combination of brown sugar, cinnamon and nutmeg make for a warm, delicious and sweet muffin that pairs extremely well with the zucchini.
Extra cinnamon-sugar is sprinkled on the top of the muffins to add a little crunch on top, for those folks with cinnamon-toast crunch cravings!
Matt loved these and asked me if they were healthy. (You can tell he likes something when he asks about the calorie and fat count… it means he wants a second or even third helping!)
So, are they healthy? Well….sort of. They do have 1 1/2 cups of zucchini in them. However they contain quite a bit of sugar. You could probably use a sugar substitute if you're looking to cut back on calories.
I will say, I scoured the web for the best looking zucchini muffin recipe and this one from Eat, Live, Run looked the best. While another Pinterest photo of a zucchini muffin caught my eye, it called for 2 sticks of butter – a big fat "NO" for me. I'm not much of a butter fan, just ask my mother-in-law Paula! 🙂
Ready to get started??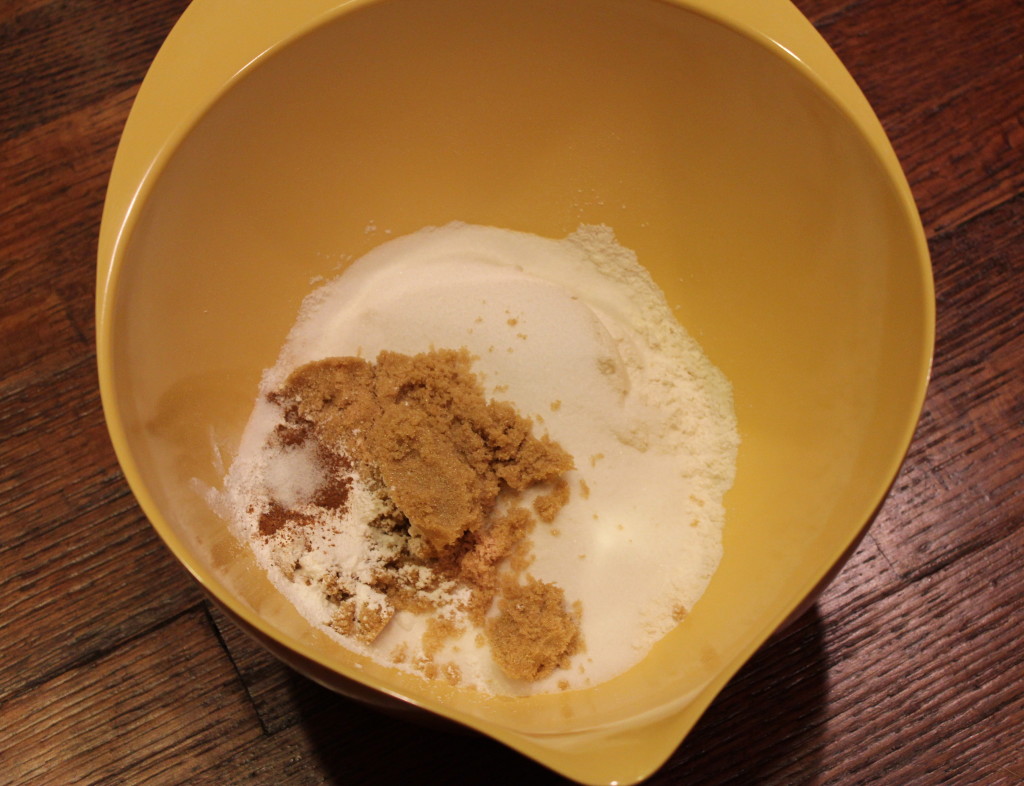 Combine flour, sugars, salt powder, cinnamon and nutmeg.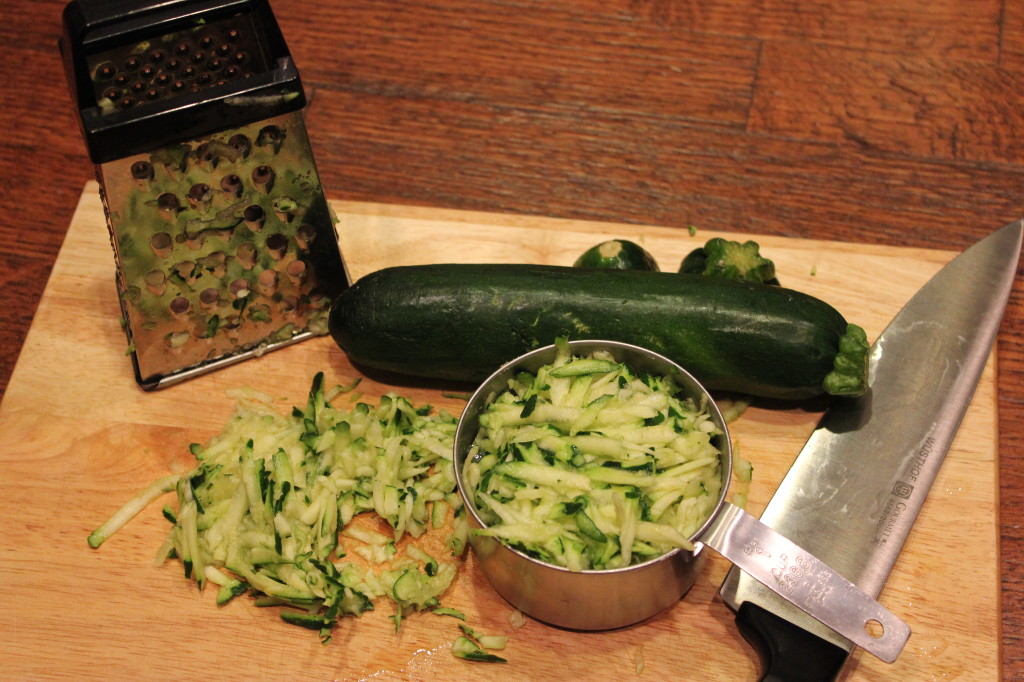 Grate 1 1/2 cups worth of zucchini.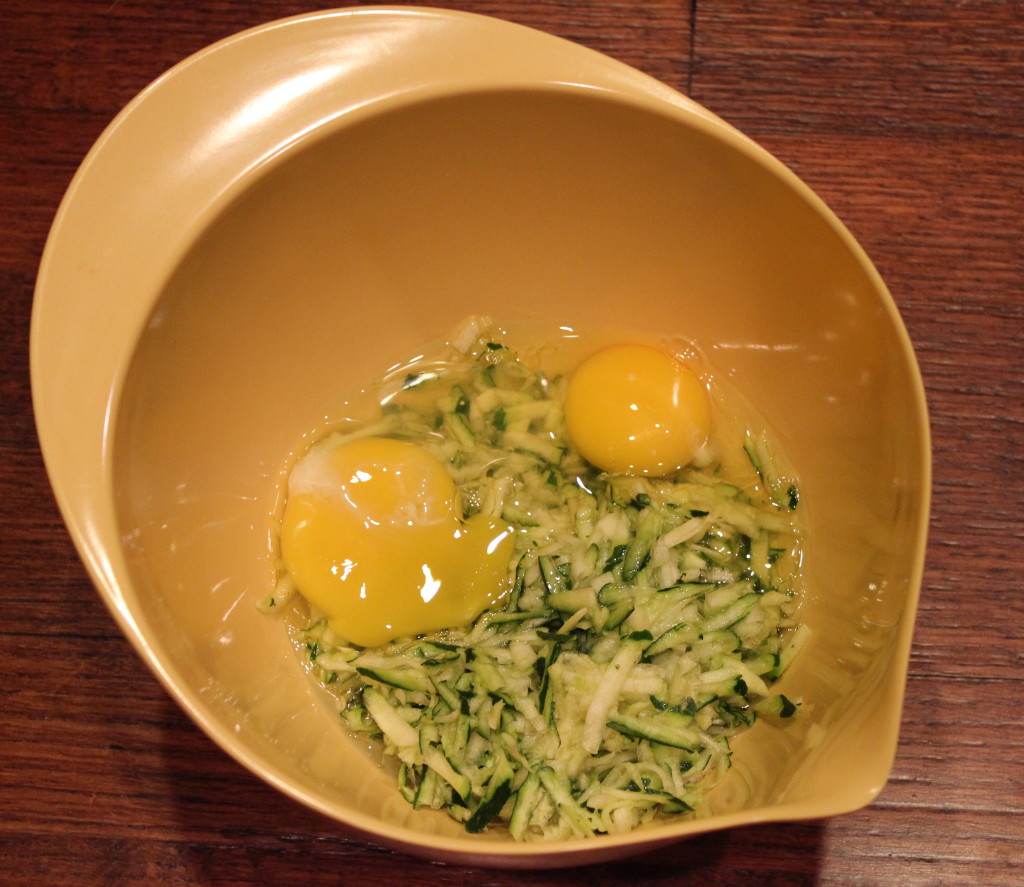 Combine eggs, vanilla, oil and zucchini.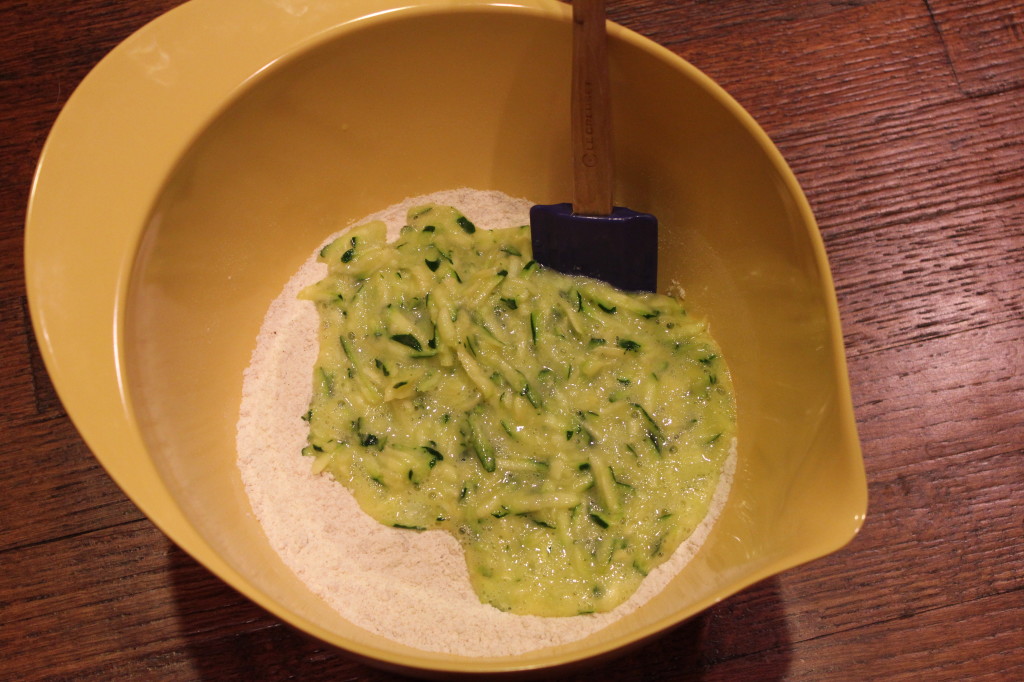 Fold zucchini mixture in with dry mixture and be careful not to overwork the batter.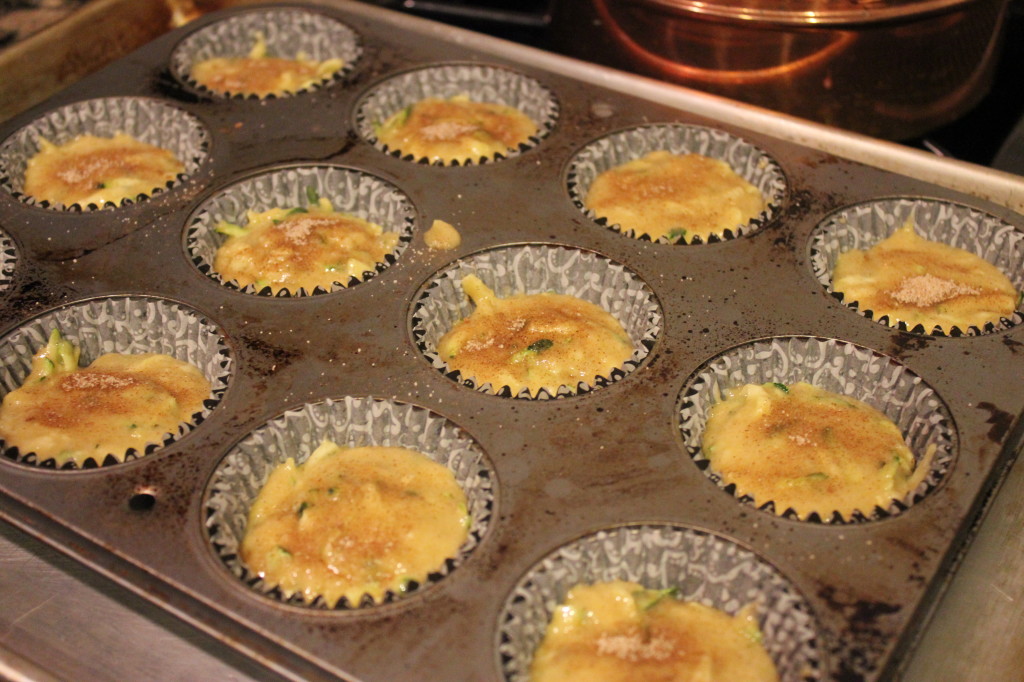 Fill paper muffin liners 3/4 full with batter.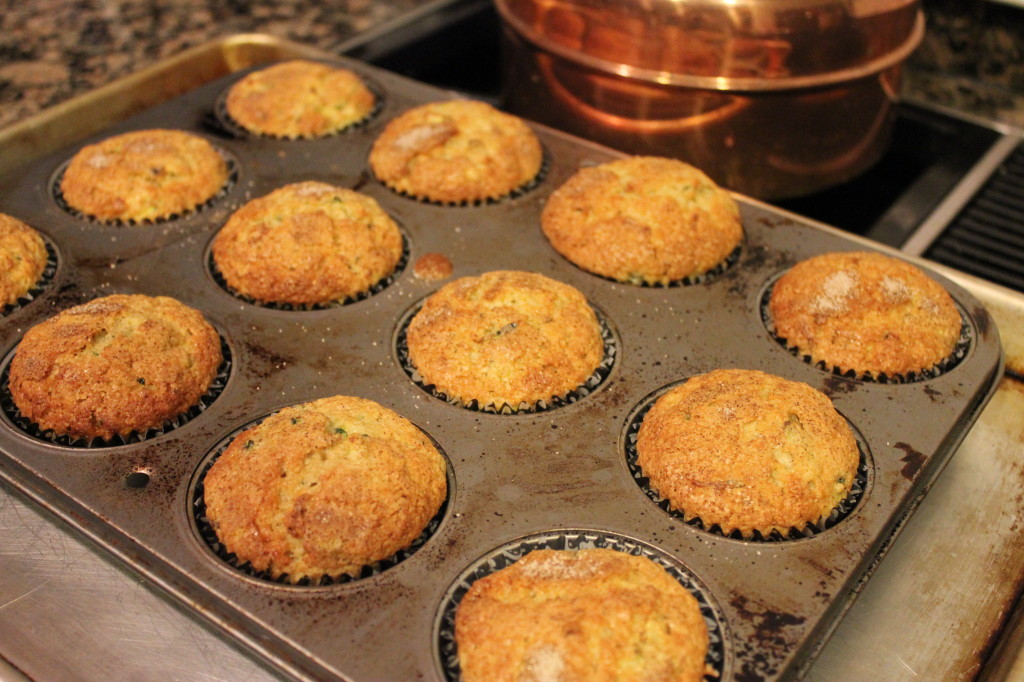 Bake for 25 minutes at 375 degrees F or until a toothpick inserted in the center of the muffin comes out clean.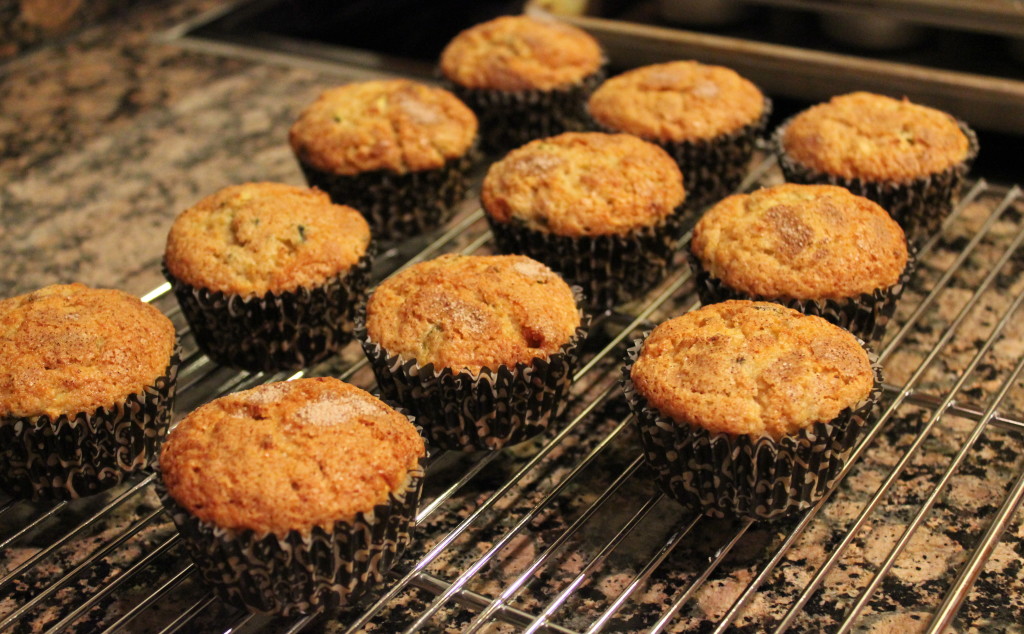 Let cool slightly.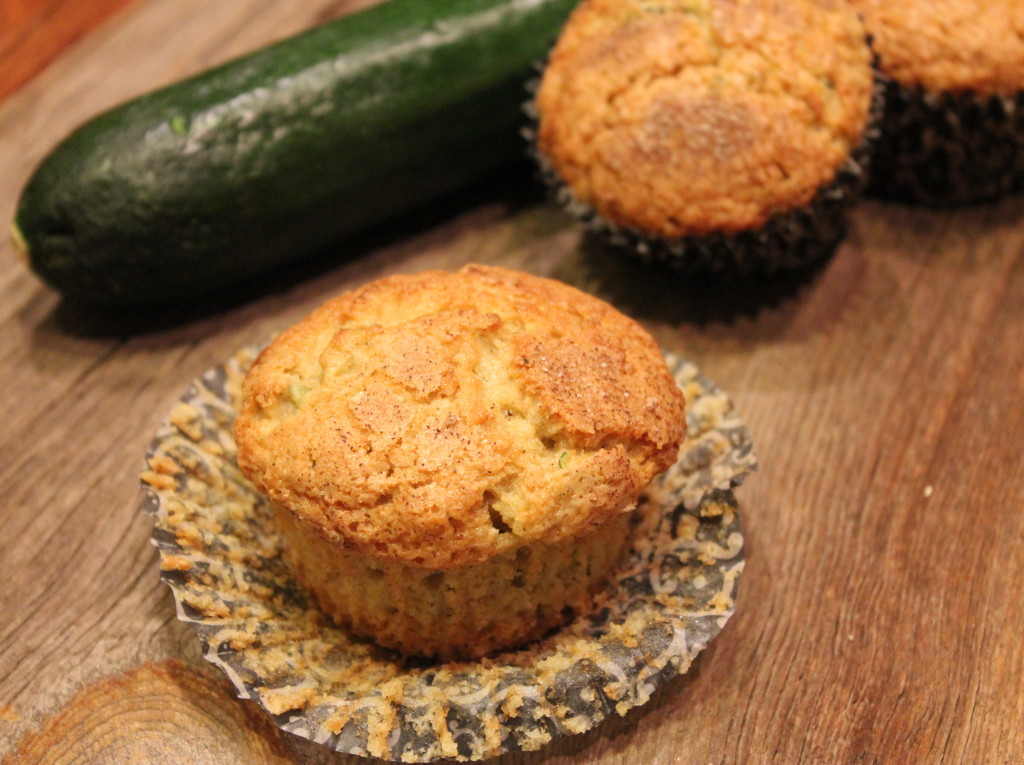 Look at that lovely muffin! Take a big bite and enjoy. I like to drizzle mine with a little bit of honey. I hear honey is good for your immune system. :0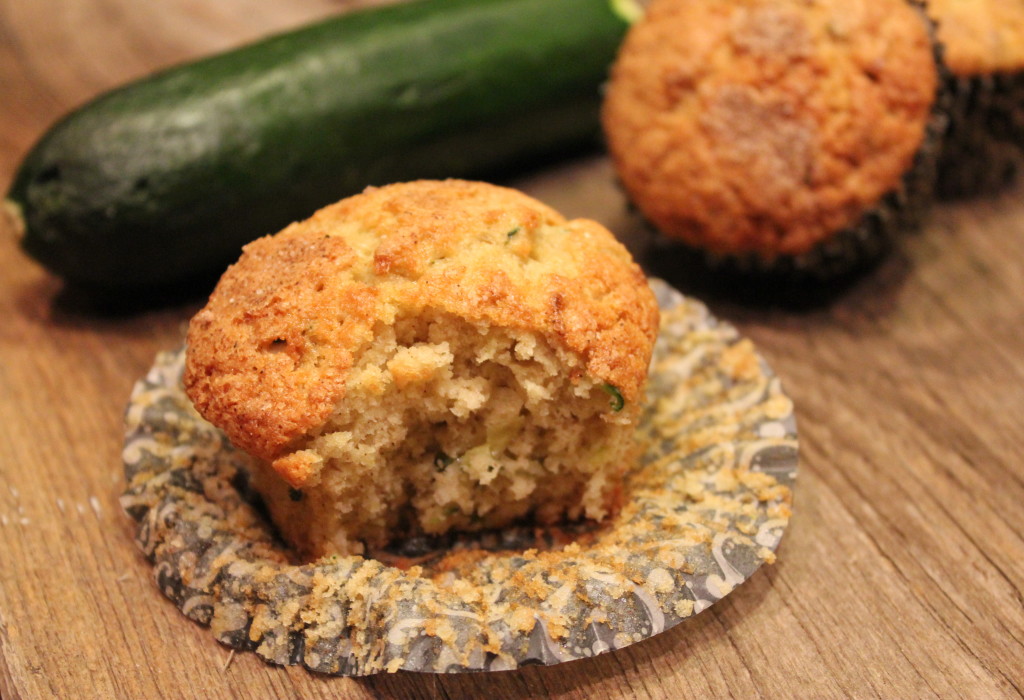 Zucchini Muffins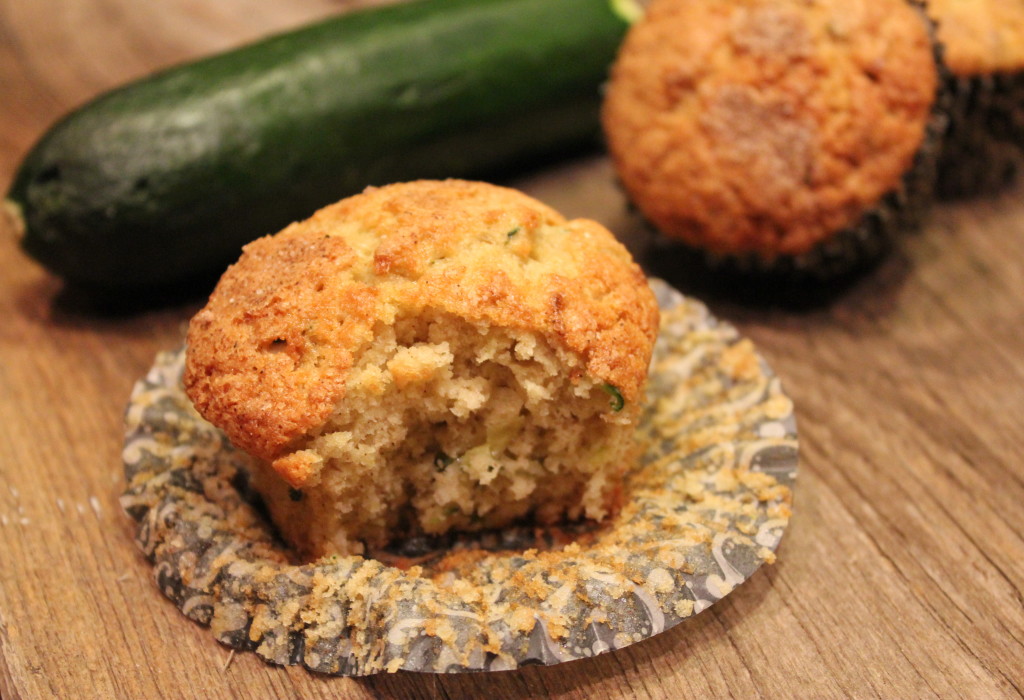 Ingredients
1½ cups all-purpose flour
½ cup white sugar
½ cup packed brown sugar
1½ cups grated zucchini (about two small-medium sized zucchinis)
½ tsp. salt
2 eggs
½ tsp. cinnamon
¼ tsp. nutmeg
1 tsp. vanilla extract
⅓ cup canola oil
2 tsp. baking powder
Cinnamon and sugar for sprinkling on top
Instructions
Preheat oven to 375 degrees F. In a large bowl, whisk together the flours, sugars, salt, baking powder, cinnamon and nutmeg. Set aside.
In a medium bowl, combine the grated zucchini, eggs, vanilla, and oil. Stir well to combine and then gently stir into the flour mixture. Be careful not to overwork this - it will lead to dense muffins.
Fill paper-lined muffin tins about ¾ of the full with batter and then sprinkle cinnamon and sugar on each. Bake for about 25 minutes or until golden and a toothpick inserted in center of muffin comes out clean.
Notes
Source: Eat, Live, Run