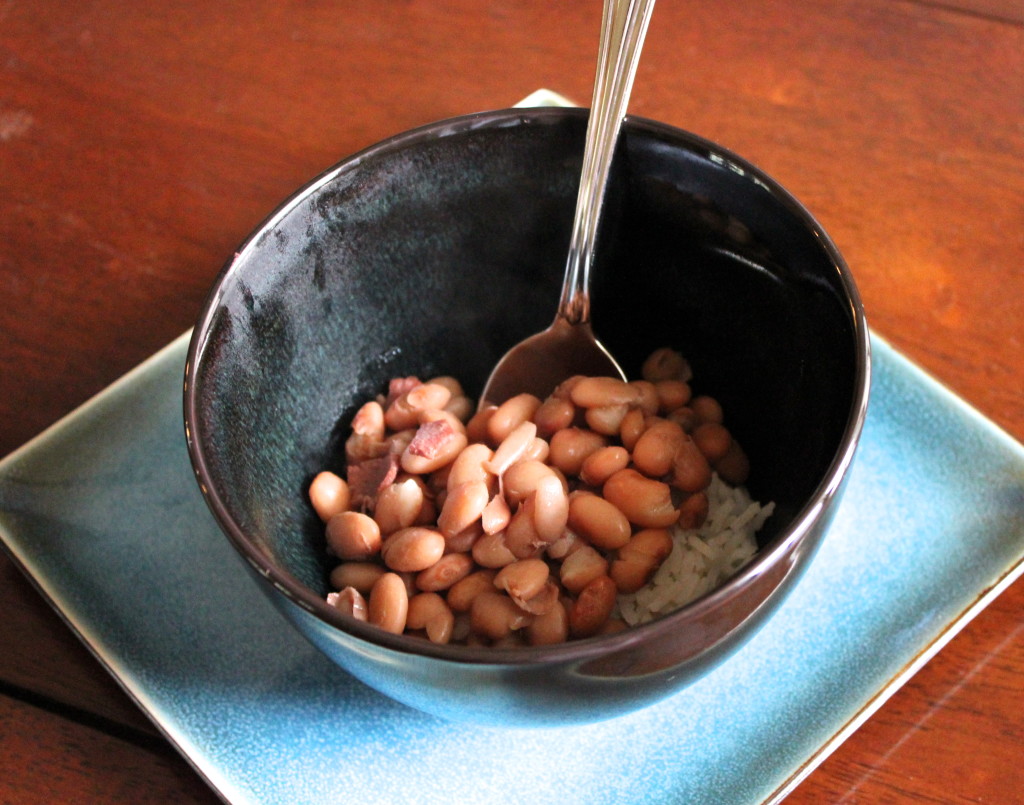 Who doesn't love a big 'ole pot of beans? Before I met Matt, I'd say I could care less about homemade beans… I was perfectly happy with the canned ones. However, after making these, I'll definitely cook them again.
Even though I'm from the south, we didn't grow up eating beans. Don't get me wrong, I like beans, but I never liked them enough to make them from scratch; we would just heat up a can of them on the stove. Dad doesn't like beans. At Mexican restaurants he orders double rice instead of pinto beans.
Matt and his parents Tony and Paula have exposed me to some good 'ole southern comfort food that apparently I've been missing out on.
In Matt's family, pinto beans are a household staple! Every time I go over, there's a pot of homemade beans in the crock pot. Paula, as you may know, is a country cook. She never follows recipes, so when I asked her how she made her pinto beans, she told me at least three different things (or so it seemed!)
Anyways, I made Paula's recipe using a crock pot and somehow I ruined them. Oops!!! The beans were way too tough. They never got tender and they were a weird color. I don't know how you mess up beans, but I did. 🙂
So when I found Ree Drummond's recipe for pinto beans using a dutch oven and the stove, I thought I'd give them another shot!
Fortunately the beans turned out wonderfully. Matt loved them, I loved them, and I also loved how the beans were ready in 2 hours as opposed to 8-10 hours in a crock pot plus soaking them overnight.
Paula, watch out! These beans may give yours a run for their money!!!  (Well, maybe not, according to Matt; but they are a super close second!)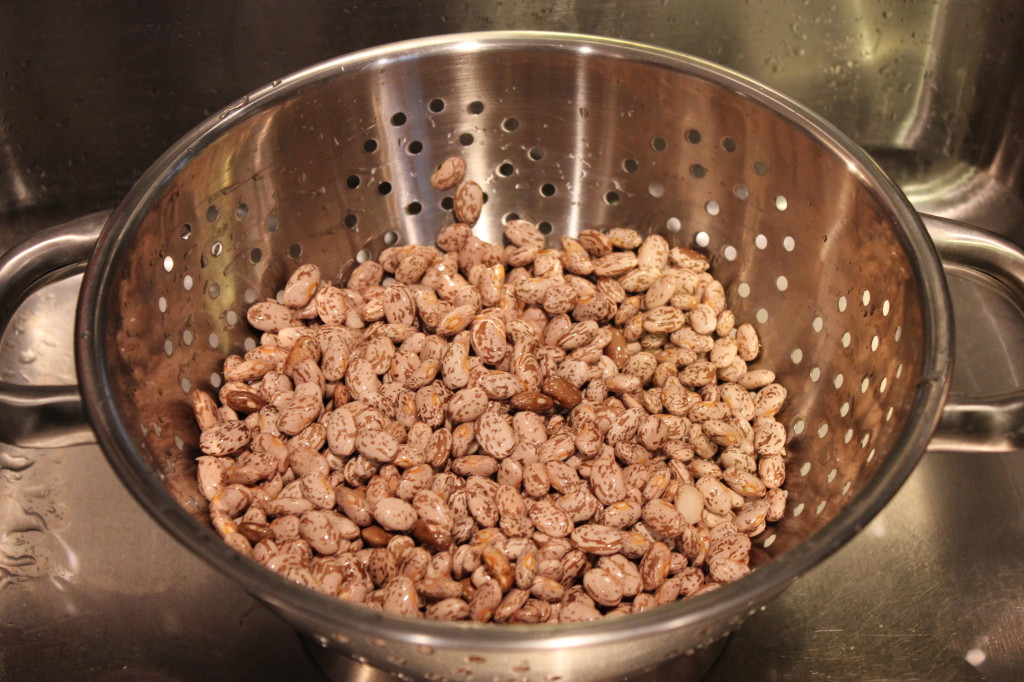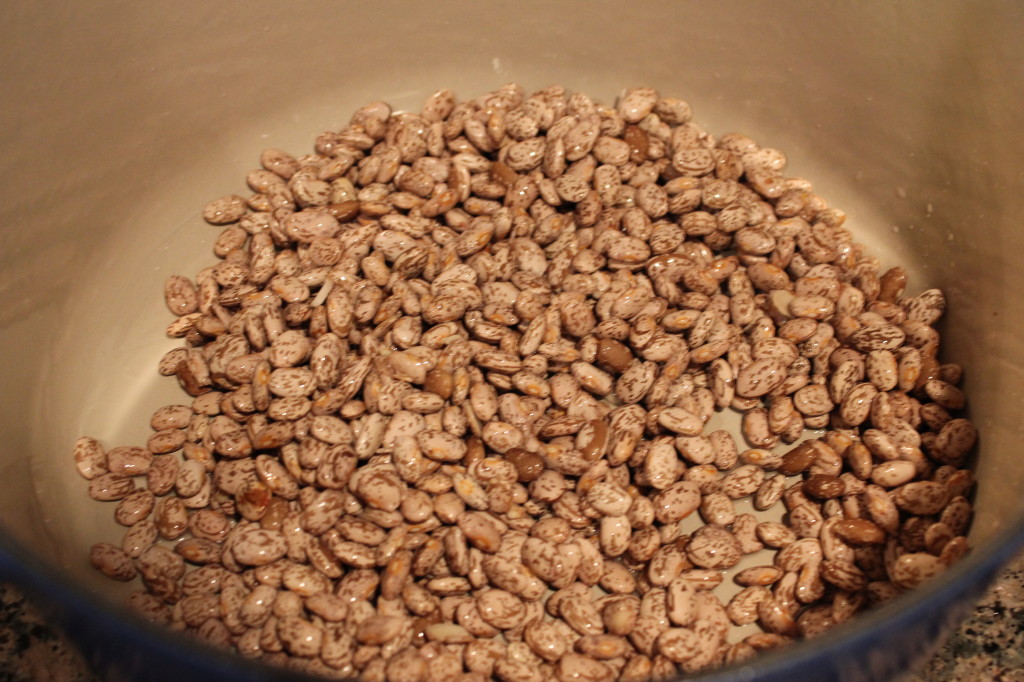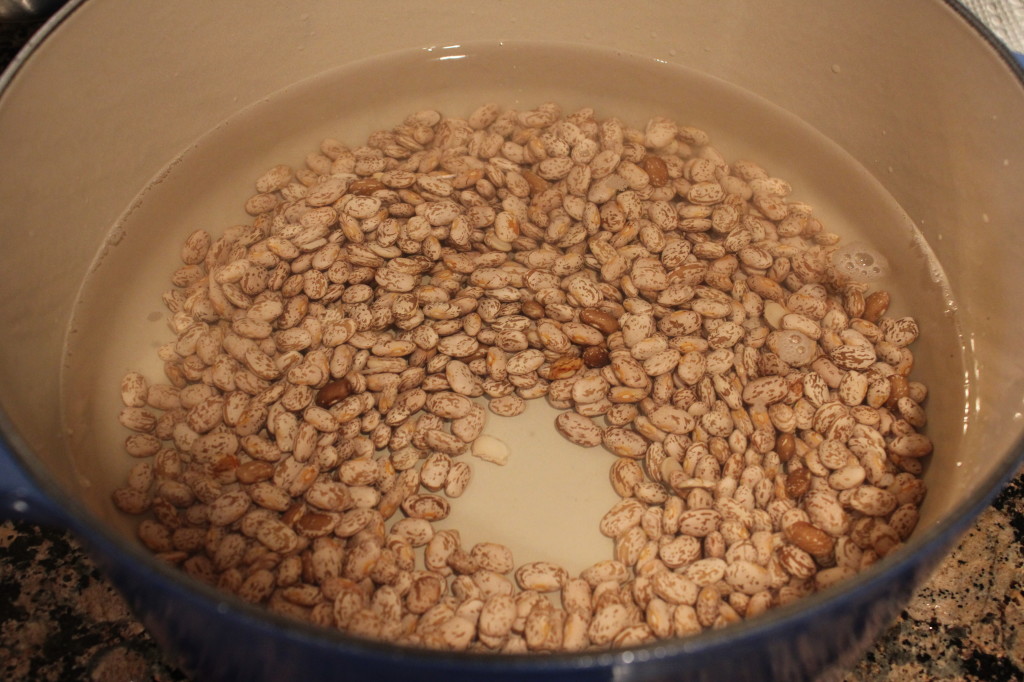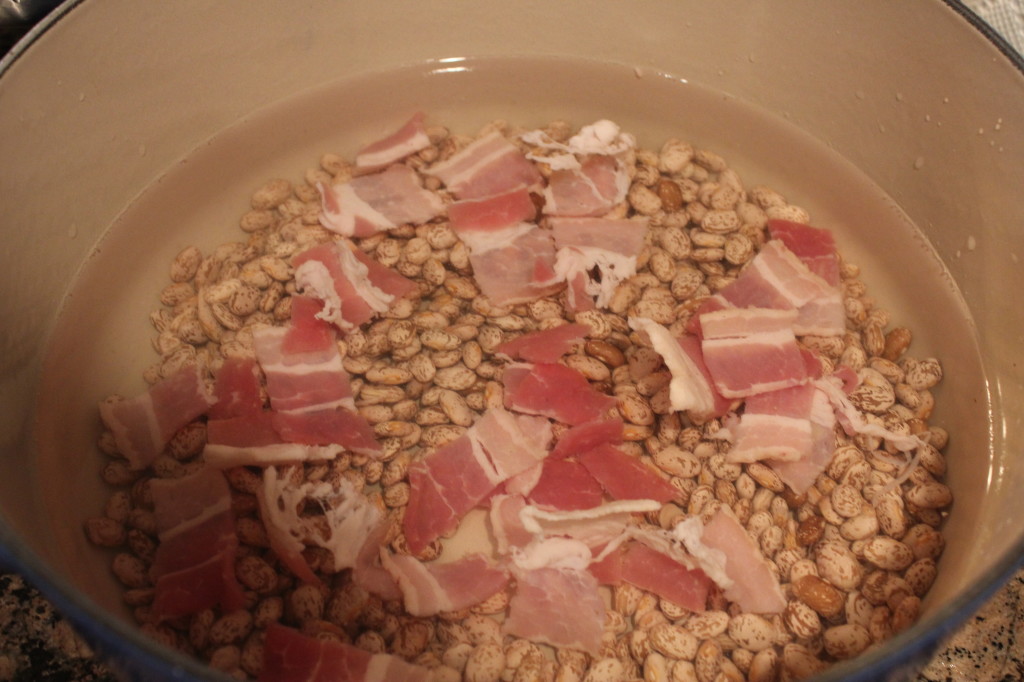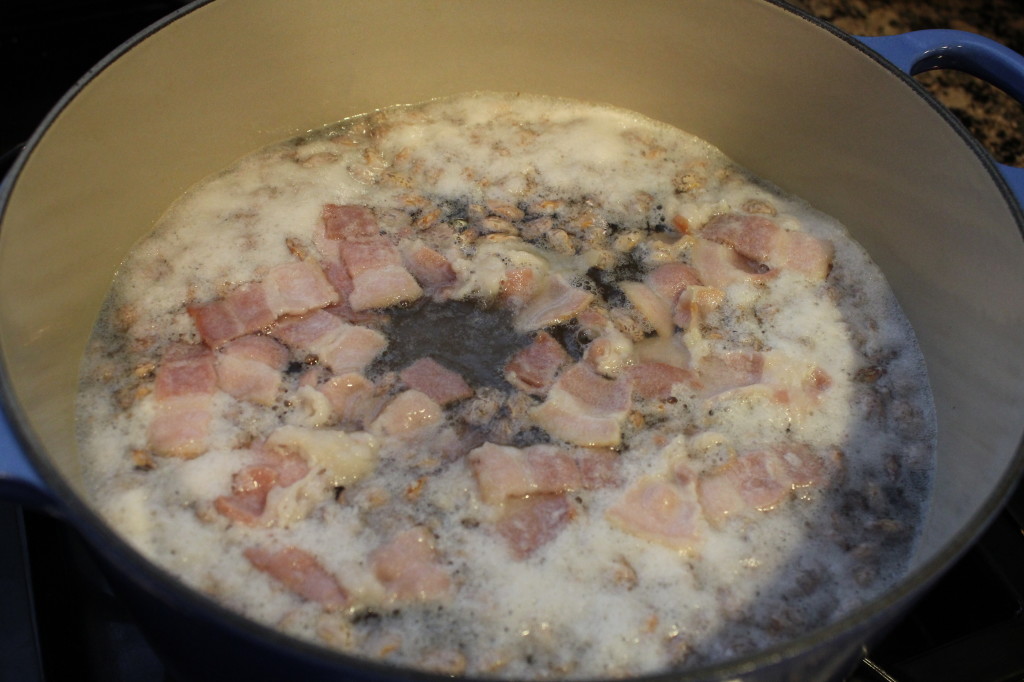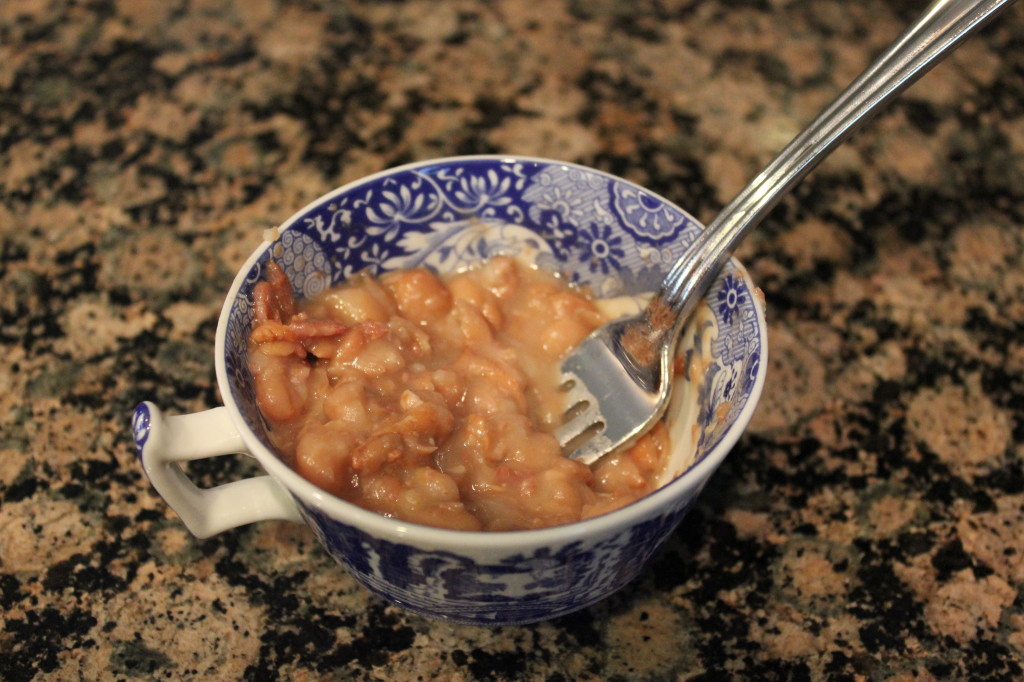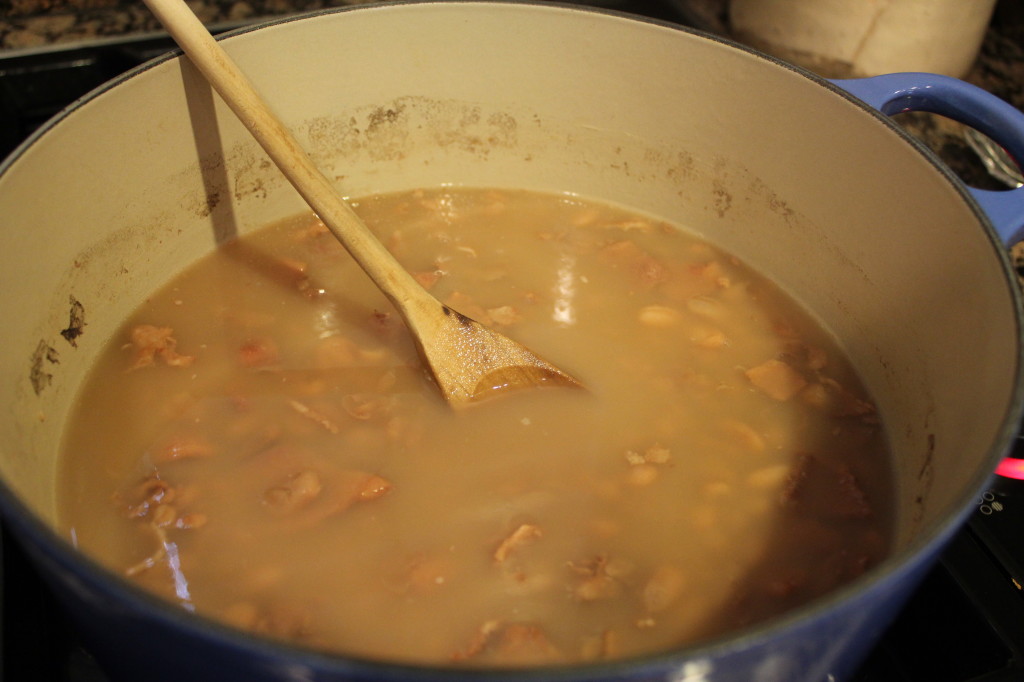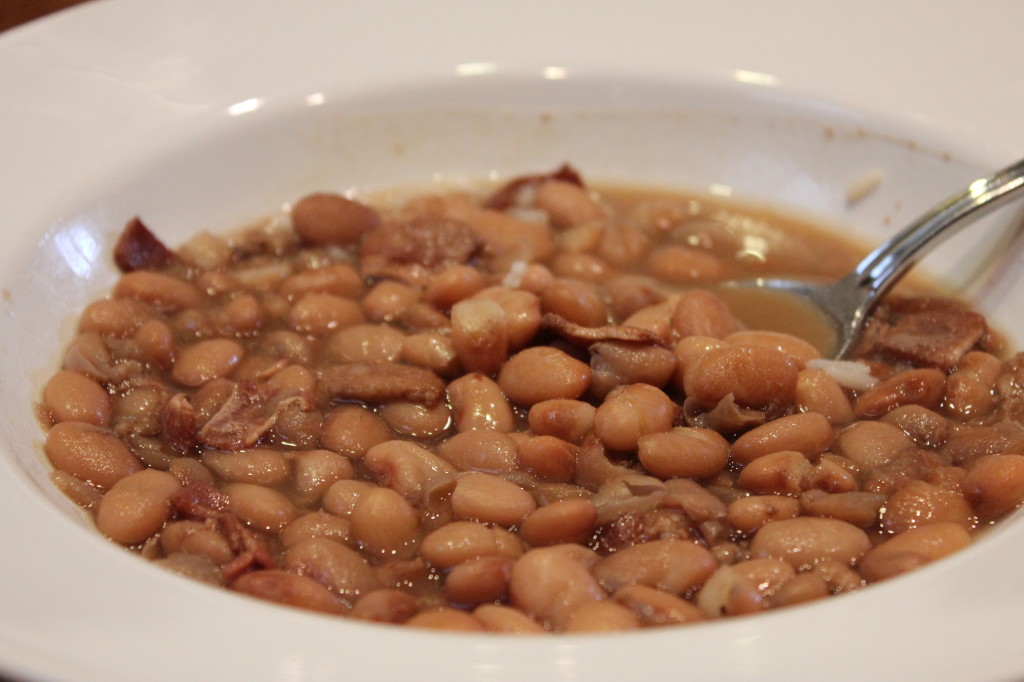 Pinto Beans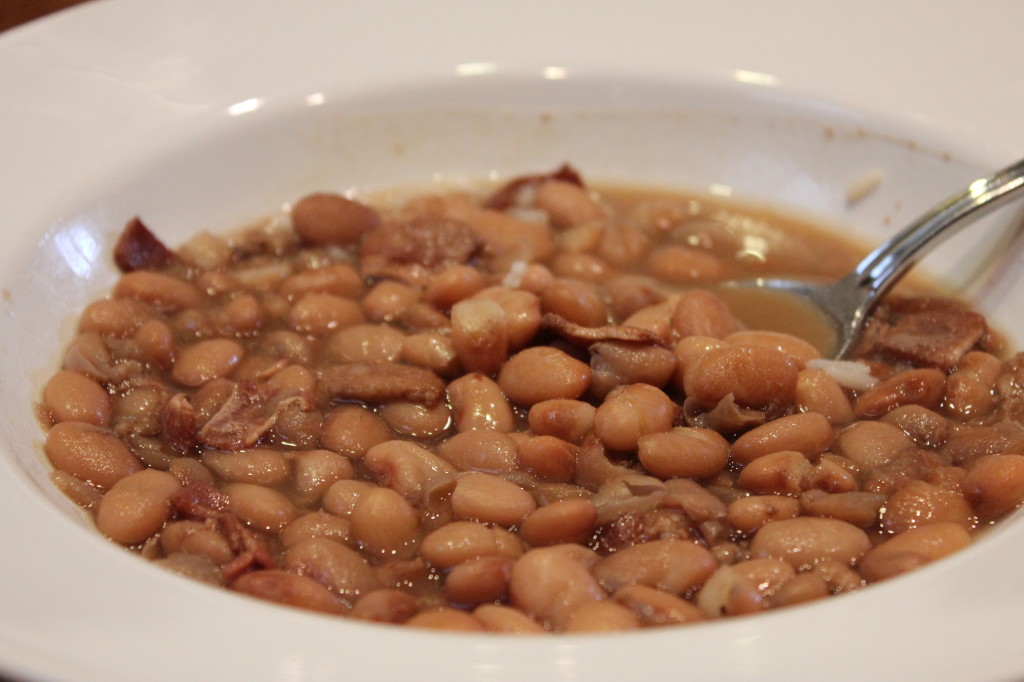 Recipe adapted from Pioneer Woman.
Ingredients
2 cups pinto beans
3 slices bacon, cut into 1-inch pieces
¾ tsp. salt or to taste
1 tsp. ground black pepper
water
Instructions
Rinse beans in cool water; pour into a pot, cover with water by 2 inches. Bring to a boil, then reduce heat and cover.
Simmer 2 hours, or until beans are tender. Add water to pot as needed. Beans should have a thick broth. Cook longer if needed. (I like to take a few beans out, mash them up, and return them to the pot to thicken.)
Toward end of cooking time, add salt and pepper and season to taste.
Notes
Serve over white rice or cornbread. Garnish with grated cheddar cheese, chopped onions, fresh jalapenos, sour cream, and/or cilantro, if desired.