Spiced Pork Tenderloin with Maple-Chipotle Sauce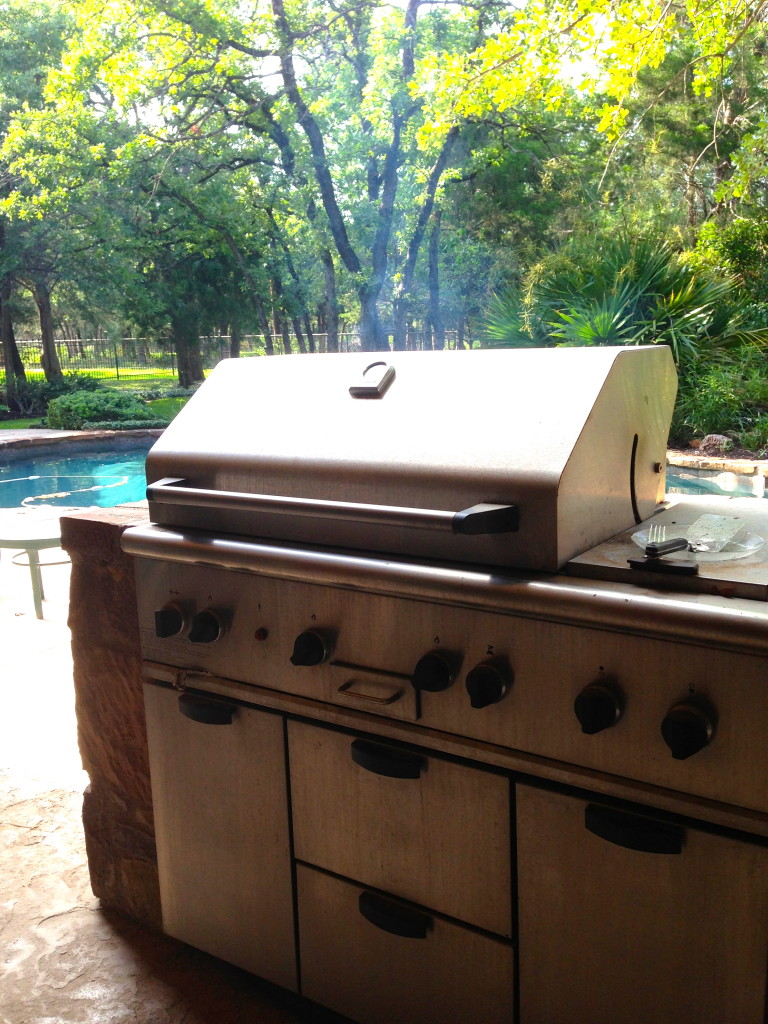 I don't know about you, but summer is definitely my favorite time of the year.
I used to like cold weather better… bundling up in warm jackets, sipping hot chocolate, and sitting by the fire, BUT…. as I've gotten older, I've come to LOVE being outdoors!
Being outdoors in the sun and warmth mean getting a tan, working up a sweat from a nice long run, pool parties, backyard grilling, summer vacation, more daylight, and more productivity (at least for me)!!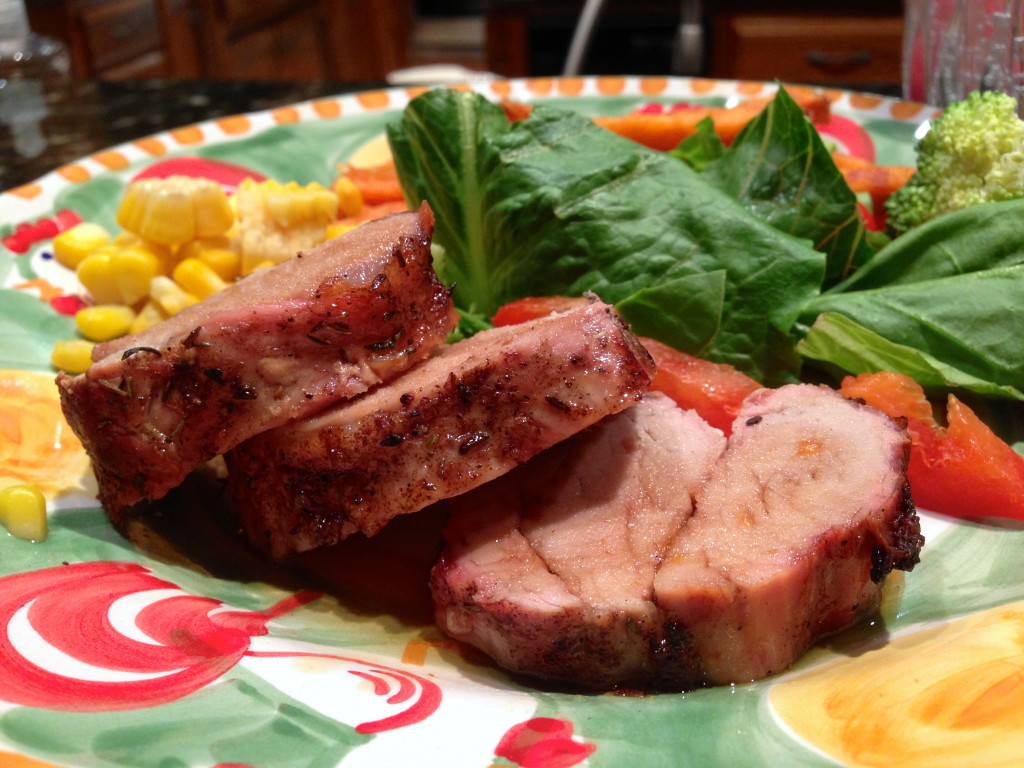 When I heard my mom and dad were grilling out for dinner this week, I couldn't help but invite myself over. Don't worry, I don't normally invite myself over to friends' houses, but these are my parents. 🙂
I love anything grilled, and this pork tenderloin, was fast, easy and healthy. It's got a nice smokey taste to it from the adobe chilies, paired with sweet maple syrup and tangy cider vinegar, for a surprisingly good combination of flavors.
My parent's cat, Pippa even liked the tenderloin. (Yes, Pippa is named after Kate Middleton's sister. Silly, I know….but a super cute name for a cat). Pippa is not your normal cat. She is not independent or weird, or aloof like most cats. In fact, she behaves like my dog Skippy… a lap dog who loves attention, food, and being petted.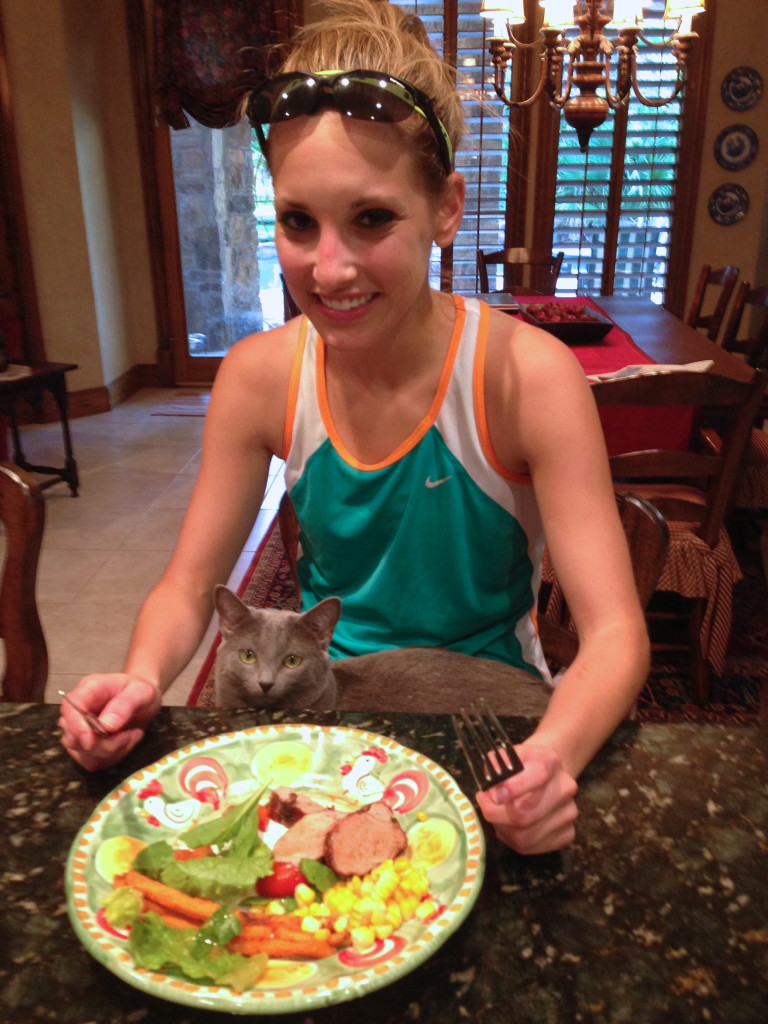 Enjoy the rest of your summer and TGIF!!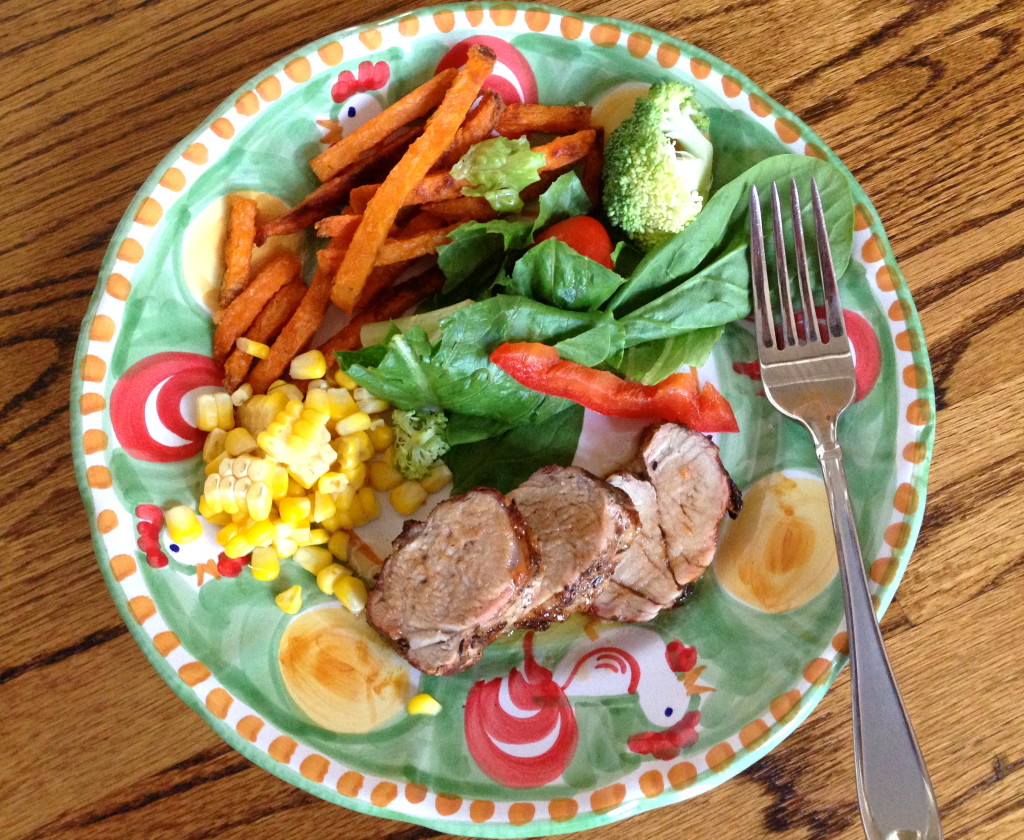 Spiced Pork Tenderloin with Maple-Chipotle Sauce
Nutrition Information
Fat:

5.1g

Carbohydrates:

13.8g

Sodium:

229mg

Fiber:

0.3g

Protein:

23.9g

Cholesterol:

74mg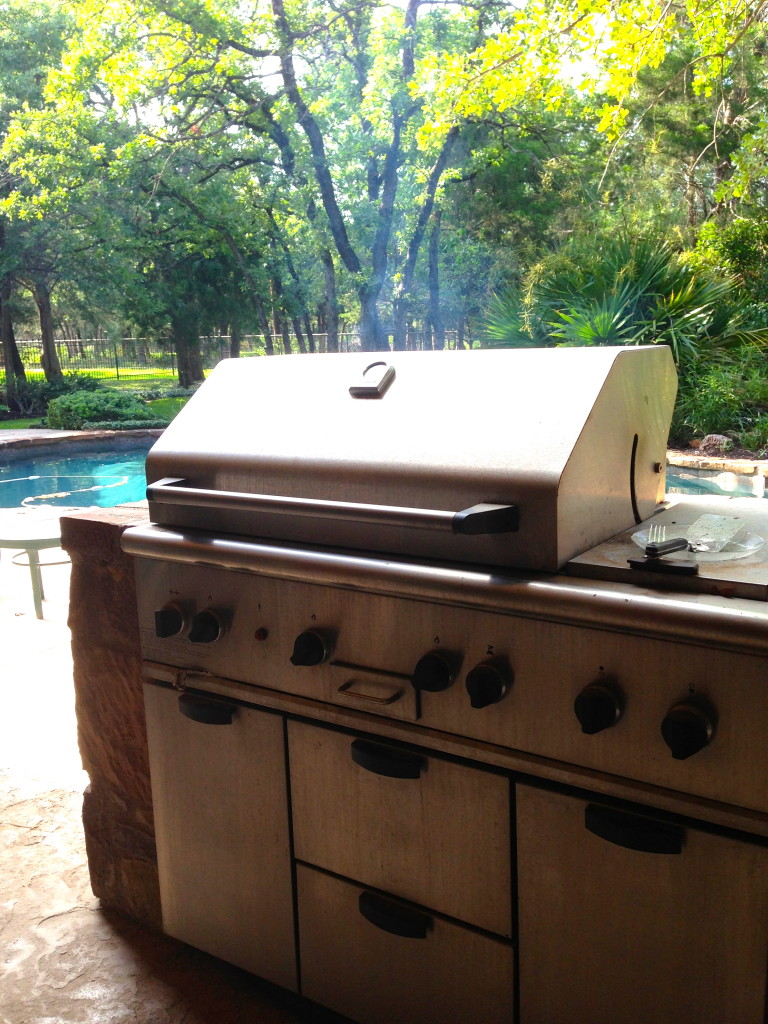 Spiced Pork Tenderloin with Maple-Chipotle Sauce
Ingredients
½ tsp. salt
½ tsp. dried thyme
¼ tsp. ground nutmeg
¼ tsp. ground cinnamon
¼ tsp. freshly ground black pepper
⅛ tsp. ground allspice
2 (1-pound) pork tenderloins, trimmed
2 tsp. olive oil
1 (7-ounce) can chipotle chiles, canned in adobo sauce
½ cup maple syrup
3 Tbsp. fat-free, less-sodium chicken broth
1½ Tbsp. cider vinegar
Instructions
TO PREPARE PORK: combine first 6 ingredients; sprinkle evenly over pork. Place in a large zip-top plastic bag; seal and refrigerate 3 hours.
Preheat oven to 375 degrees F.
Remove pork from bag. Place pork in a roasting pan; drizzle with oil. Bake at 375 for 30 minutes or until a thermometer inserted in center of pork registers 155 degrees F.
Remove pork from pan; cover and let stand 10 minutes.
TO PREPARE SAUCE: remove 2 teaspoons adobo sauce from can of chiles; reserve remaining chiles and sauce for another use. Add 2 teaspoons adobo sauce, syrup, broth and vinegar to roasting pan, scraping pan to loosen browned bits.
Cook over medium heat 5 minutes, stirring constantly.
Remove from heat. Place pork in pan, turning to coat. Remove pork from pan, reserving sauce in pan.
Cut pork into ½-inch thick slices. Strain sauce through a fine sieve into a bowl; serve with pork.