White Chocolate Puppy Chow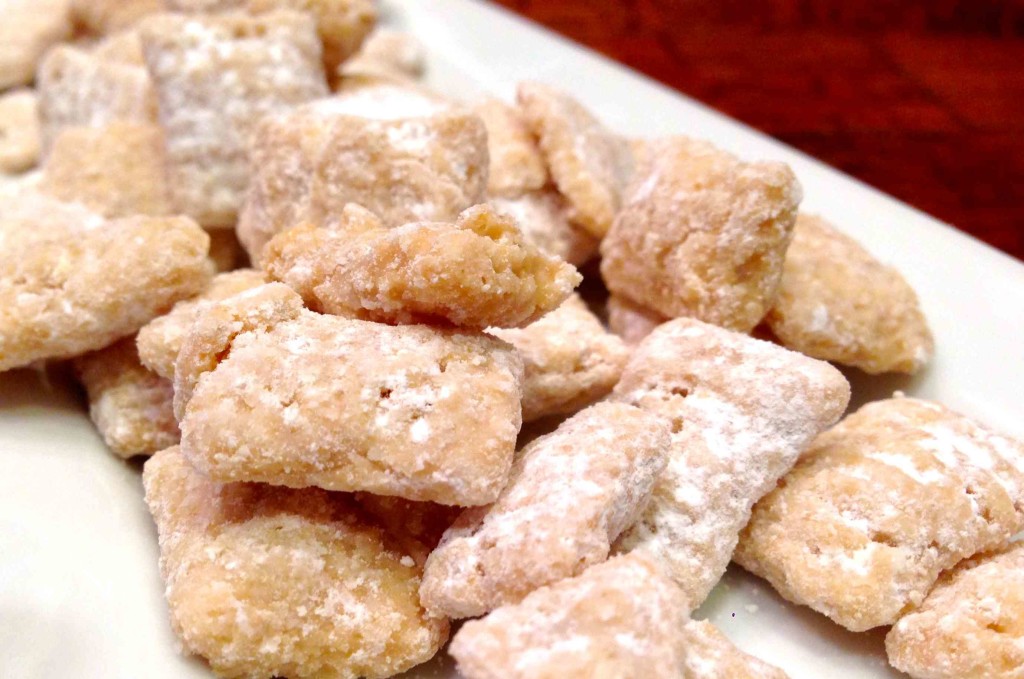 A few weeks ago Matt and I hosted a Super Bowl party at our house. Everyone brought finger foods and I of course made the desserts. I had been craving Puppy Chow and was going to make it the old-fashioned way with semi-sweet chocolate chips, but I had leftover Vanilla Flavored Almond Bark from making the White Chocolate-Dipped Oreos, so I thought I'd change it up a bit.
I actually made two batches of Puppy Chow: a regular chocolate version and a white chocolate version, and let me tell you…the white chocolate version blew the doors off the regular version!
I can't believe you don't see more recipes out there using white chocolate because it makes the Puppy Chow much sweeter and creamier! This will definitely be my go-to recipe in the future.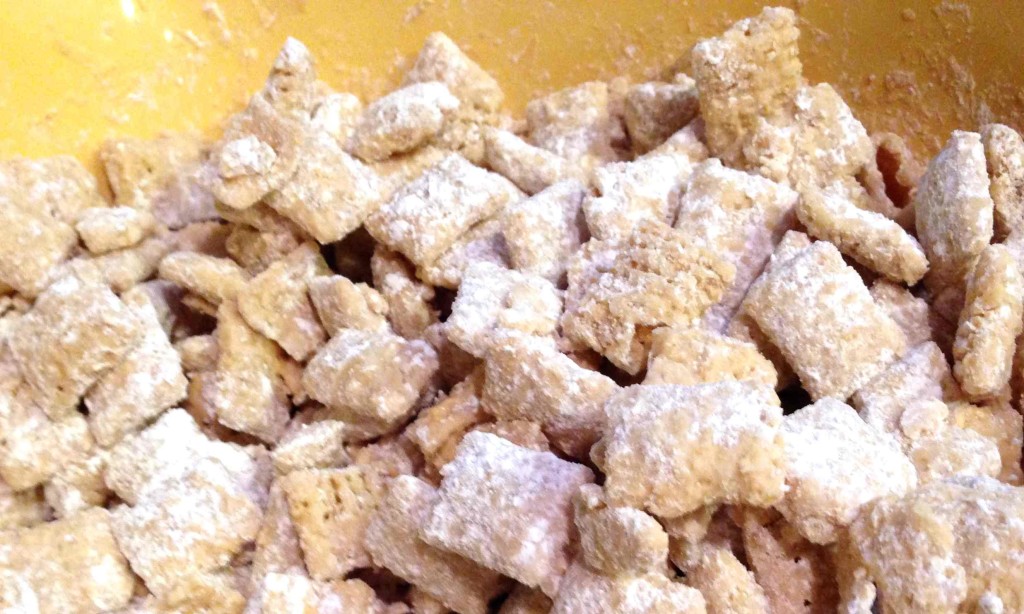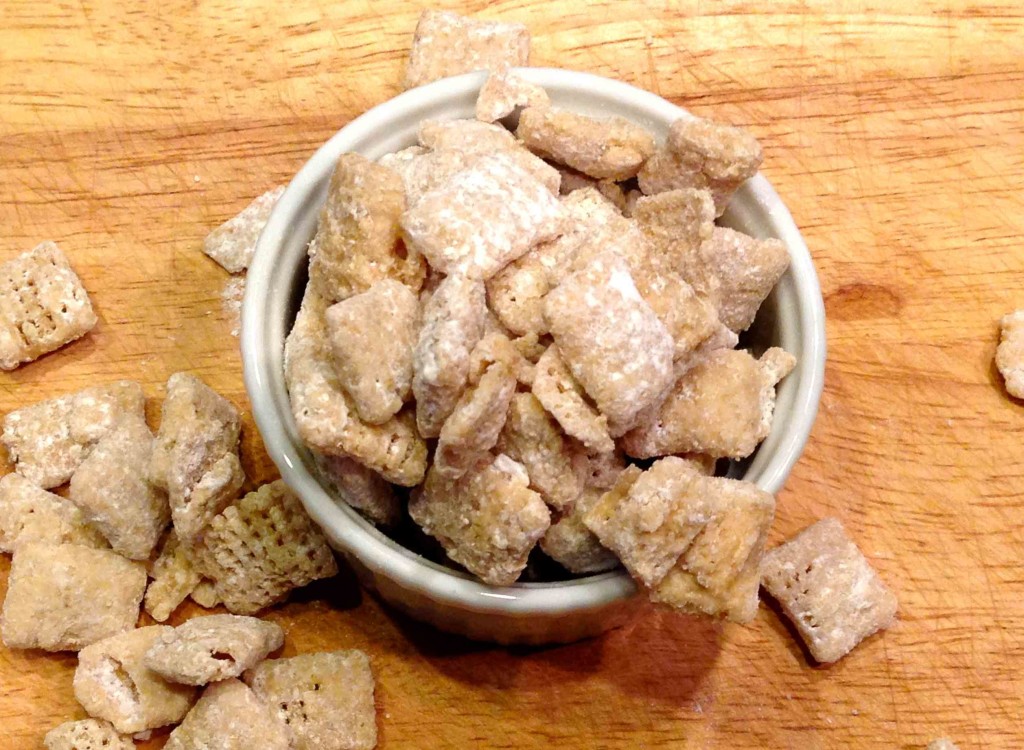 As was mentioned in my post yesterday, Skippy is one good dog! During the "photo shoot", he sat there patiently awaiting a little bite.
Not only does Puppy Chow have the name "puppy", it also contains peanut butter – Skippy's favorite food of all time. 🙂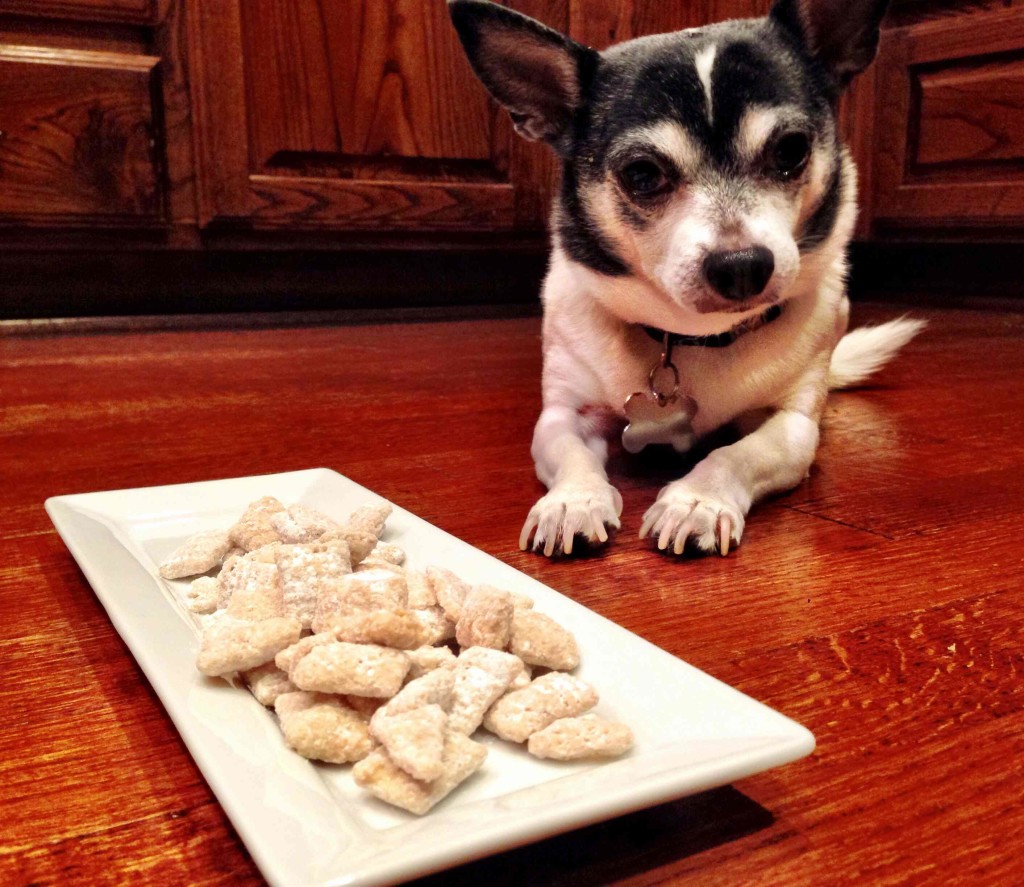 I ate waaaay too much of this stuff, but it was well worth it. Enjoy!
White Chocolate Puppy chow
Prep time:
Cook time:
Total time: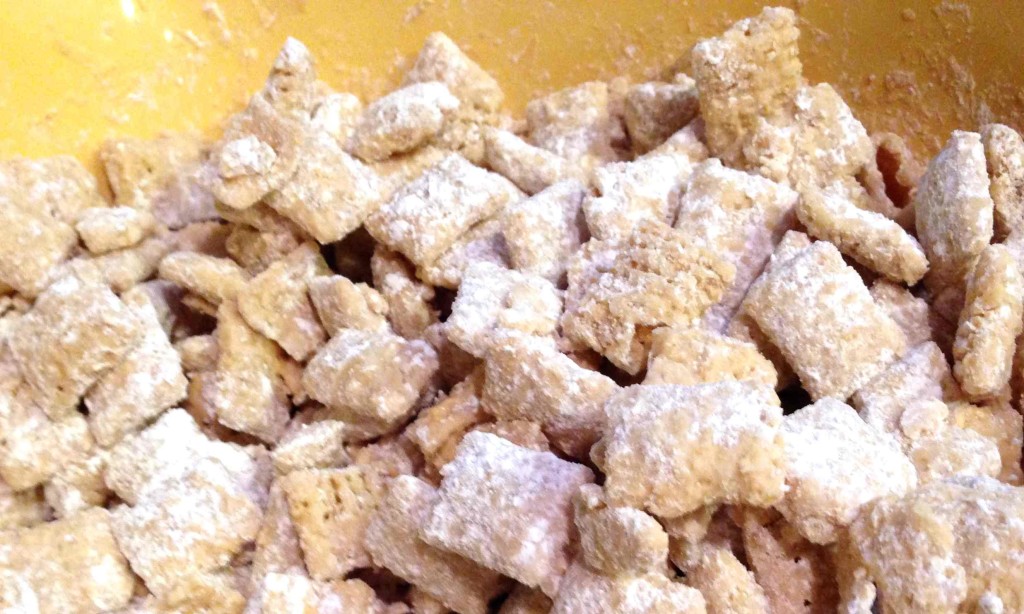 Ingredients
9 cups crispy rice cereal squares
½ cup creamy peanut butter
1 cup white chocolate
1½ cups confectioners' sugar
Instructions
In a saucepan over low heat, melt the chocolate; add peanut butter and mix until smooth.
Remove from heat, add cereal and stir until coated.
Pour powdered sugar into large plastic bag, add coated cereal and shake until well coated. Store in airtight container.