King Arthur Fudge Brownies For Nanny's 93rd Birthday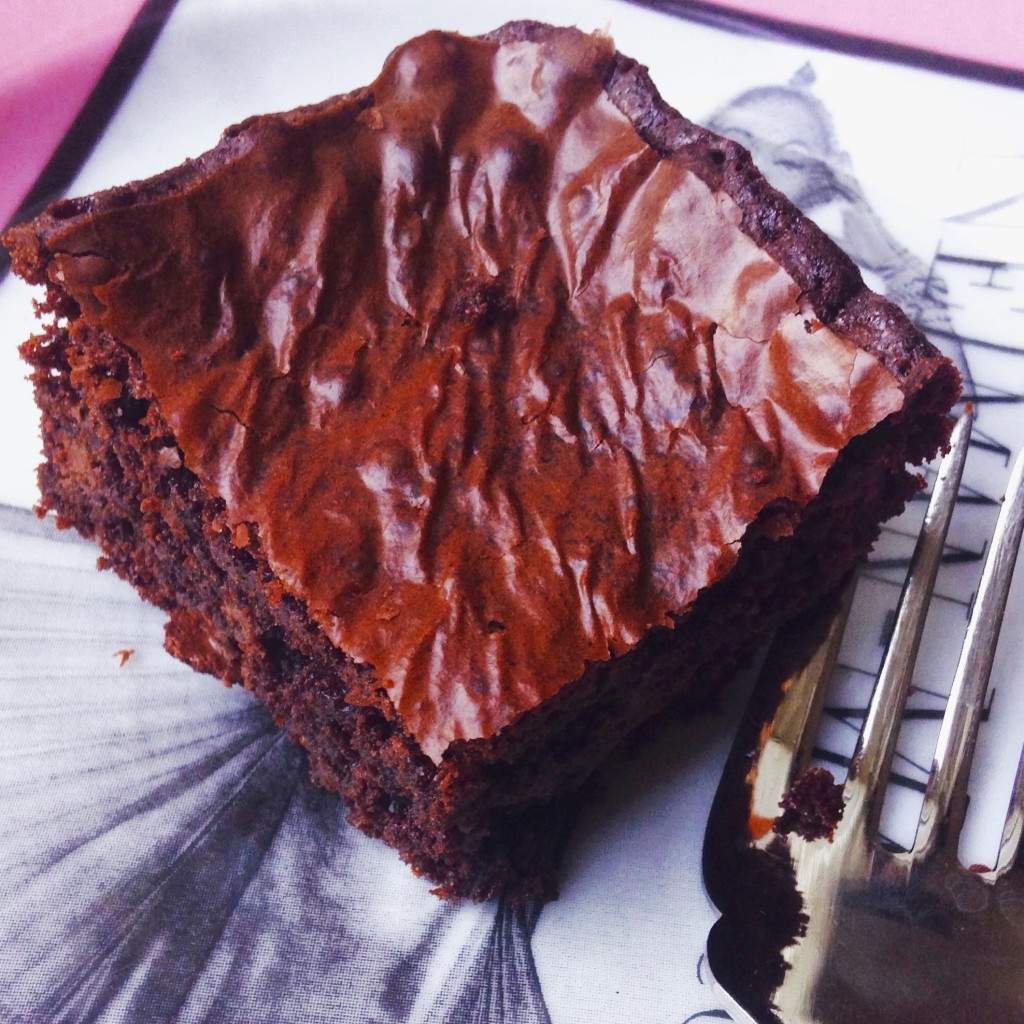 This past weekend we headed out to Gordon, Texas to celebrate my great aunt Nanny's 93rd birthday! A small group of our extended family came out, and we had a blast.
Nanny LOVES chocolate so my mom and sister and I made her these King Arthur Fudge Brownies. We brought four containers of individually wrapped brownies so Nanny could freeze them and pull them out one at a time when she had a craving for something sweet.
Of course before we gave Nanny her brownies, they had to pass the "taste test" with my Dad. 🙂 They passed  his test, as well as mine. True to their name, they are nice and fudgy and would be perfect with a scoop of vanilla ice cream on top!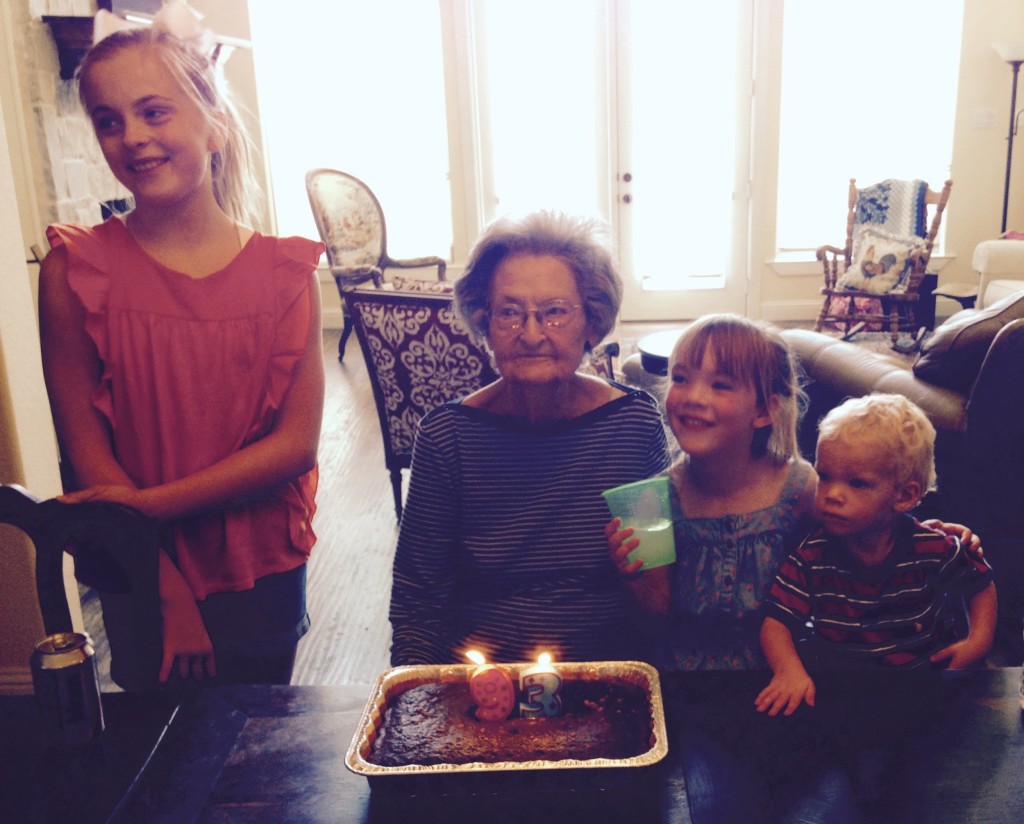 For the whole family, my cousin Brooke made her grandmother Nanny a chocolate cake, as seen above. Her little 2 year old boys loved it, and while they are only two years old, they definitely know the word, "more"! lol.
We had a great time in Gordon as usual and want to thank Aunt Jan and Uncle Kimmy for hosting and for the great BBQ. We had delicious sausage, briquet, baked beans, fresh fruit and a strawberry spinach salad. Yum!
Happy Birthday again Nanny, and can't wait until the 94th!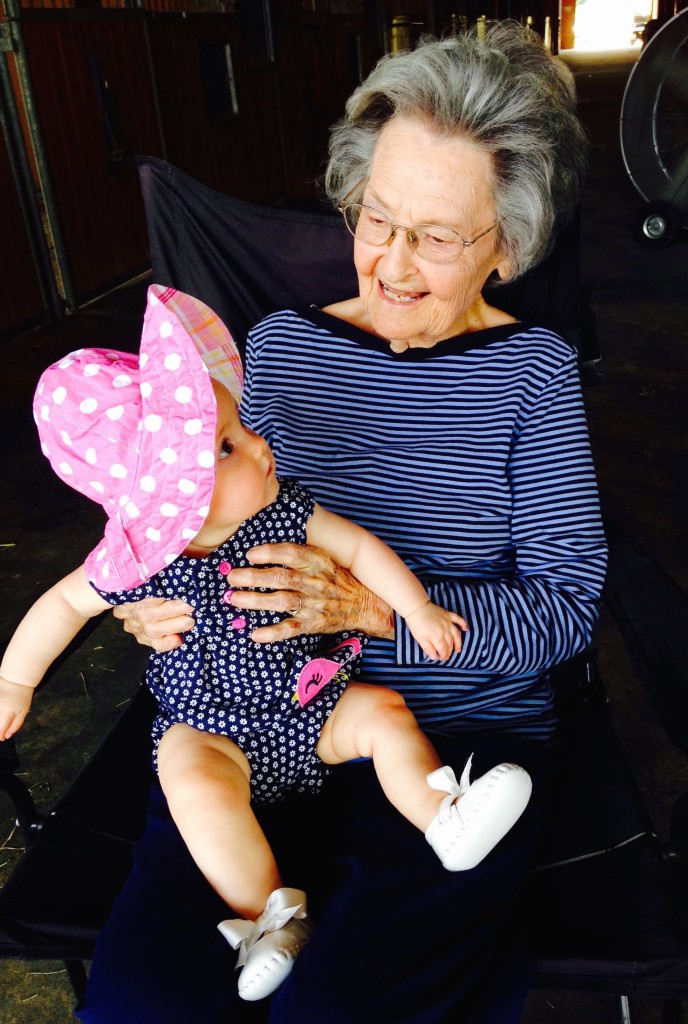 King Arthur Fudge Brownies
Prep time:
Cook time:
Total time: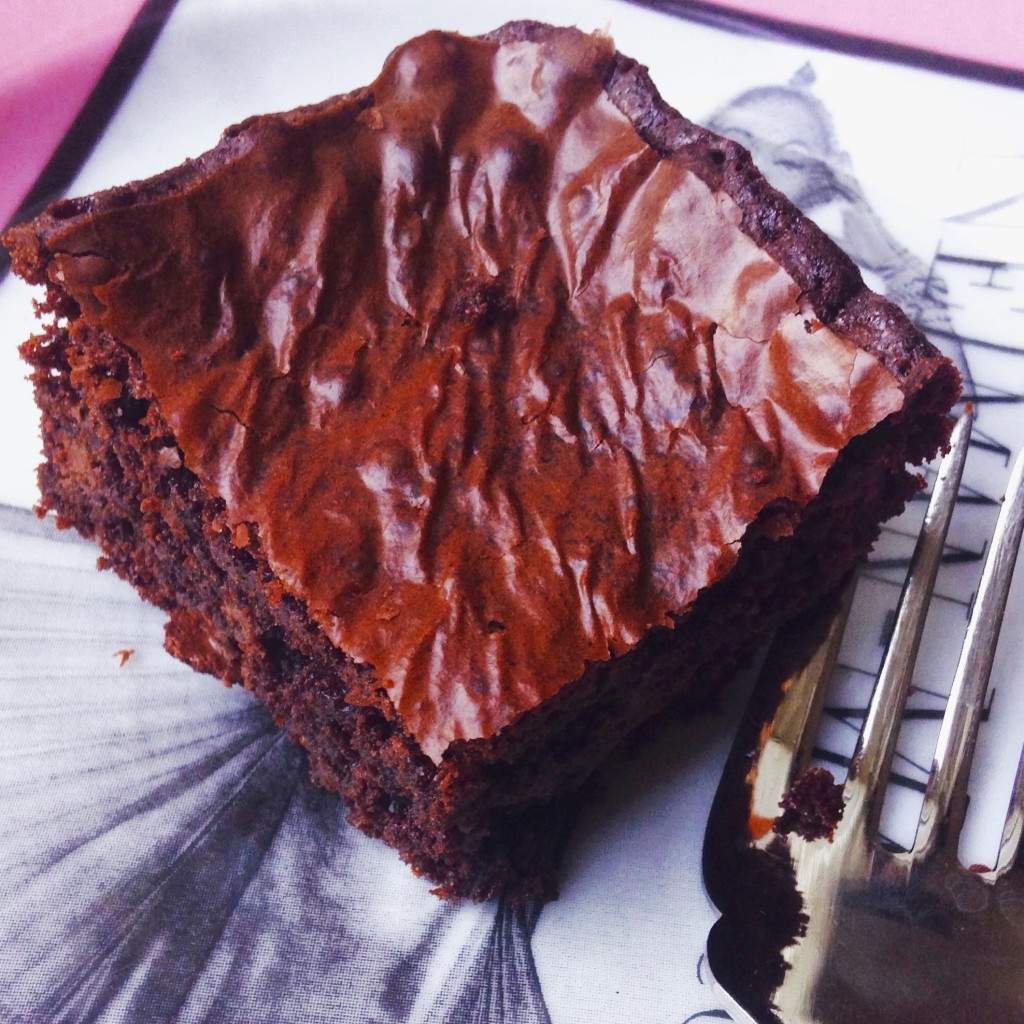 Ingredients
1 cup (2 sticks) unsalted butter
2¼ cups sugar
1¼ cups Dutch-process cocoa
1 tsp. baking powder
1 tsp. salt
1 tsp. expresso powder
1 Tbsp. vanilla extract
4 large eggs
1½ cups all-purpose flour
2 cups semi-sweet chocolate chips
Instructions
Preheat oven to 350 degrees F. Grease a 9 x 13-inch pan and set aside.
In a saucepan set over low heat, melt the butter, then add the sugar and stir to combine. Return the mixture to the heat briefly, just until it's hot (about 110-120 degrees F), but not bubbling; it'll become shiny looking as you stir it. Heating this mixture the second time will dissolve more of the sugar, which will yield a shiny top crust on your brownies.
Transfer the sugar mixture to a medium-sized mixing bowl. Stir in the cocoa, baking powder, salt, espresso powder and vanilla. Whisk in the eggs, stirring until smooth.
Add the flour and chocolate chips. Stir until smooth.
Spoon the batter into the prepared pan. Bake the brownies for about 30 minutes, until a cake tester inserted into the center comes out clean, or with just a few moist crumbs clinging to it. The brownies should feel set on the edges, and the center should look very moist, but not uncooked. Remove them from the oven and let cool on a rack before cutting and serving.