Spicy Oyster Crackers and Ski Trip
First of all, HAPPY BIRTHDAY TO MY HUSBAND MATT! He turns "old" today. Not really, but I do make fun of him since he's 7 years older than me… 8 years if you count today. 🙂
Second, now that it's finally in the 70s here in Texas, I kind of wish for the freezing temperatures that most of the nation has experienced this winter. NOT!!  But, when you have freezing temps, you might as well make the most of it, and that's what we did last week in Breckenridge, Colorado.
A group of us from church thought it would be fun to take a ski trip to Colorado and we literally couldn't have planned it for a better time.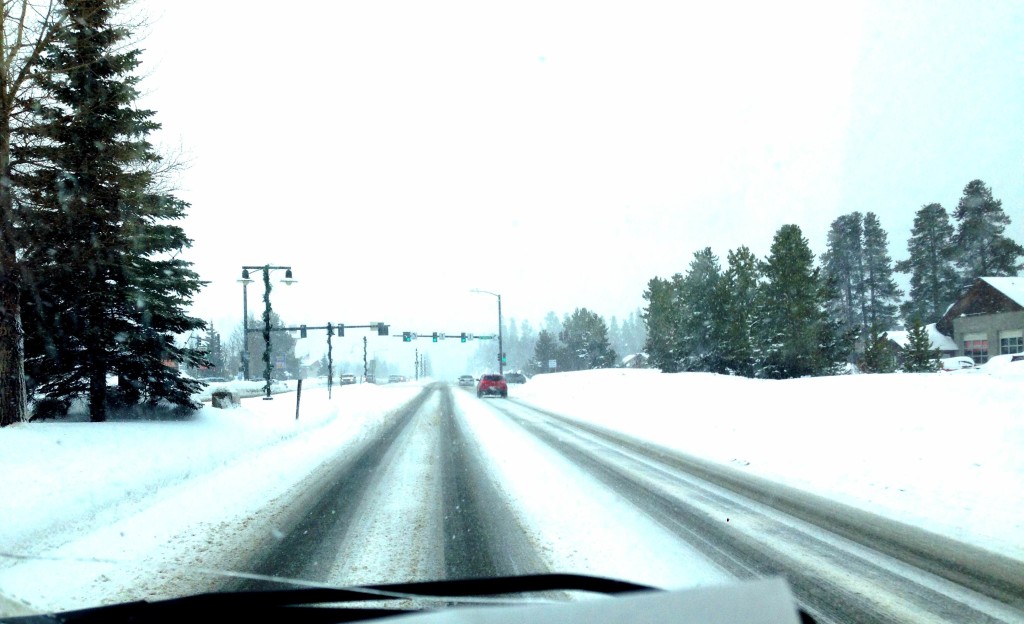 Breck got TONS of snow!!!! Here's a picture of us driving in. The picture doesn't do it justice but there was snow everywhere!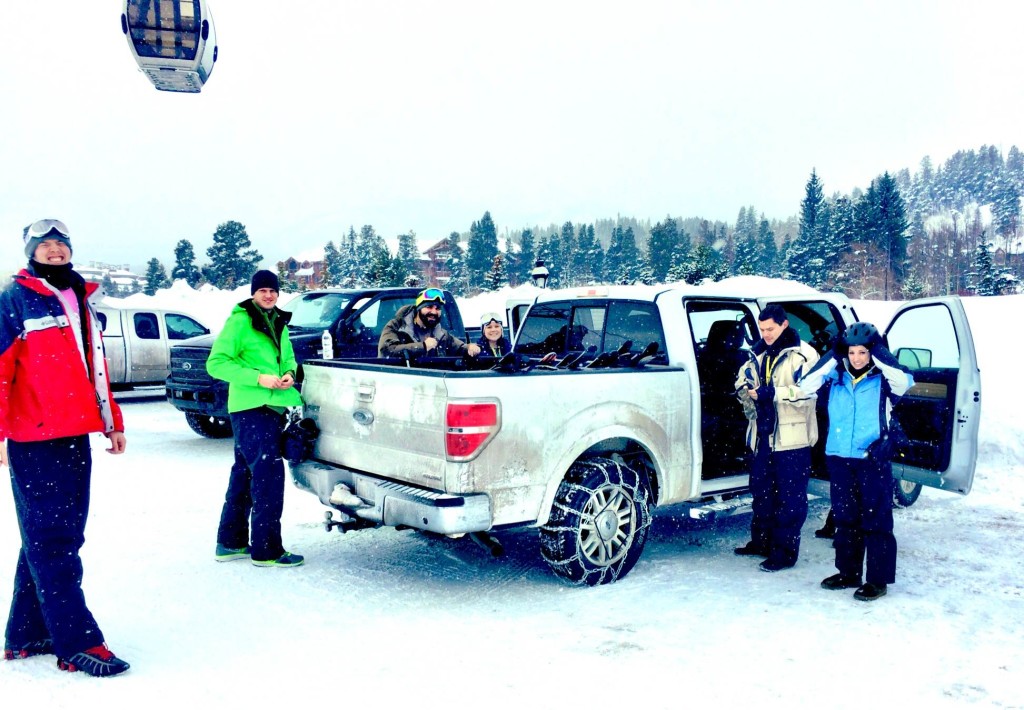 There was soooo much snow, that both Jeff's truck and Chris' suburban got stuck in the driveway at our condo. It took them an hour to get out, and as you can see from the picture above, we learned our lesson and had to buy some chains for the back tires. I think it was the first time us Texans ever had to put on chains, and it took the guys about 45 minutes to learn how. LOL.
While we were away, the midwest was hit by another Polar Vortex, Dallas got another ice and snow storm with schools that were cancelled, and Breckenridge got record snowfall! In just 48 hours, they got over 26 inches of snow!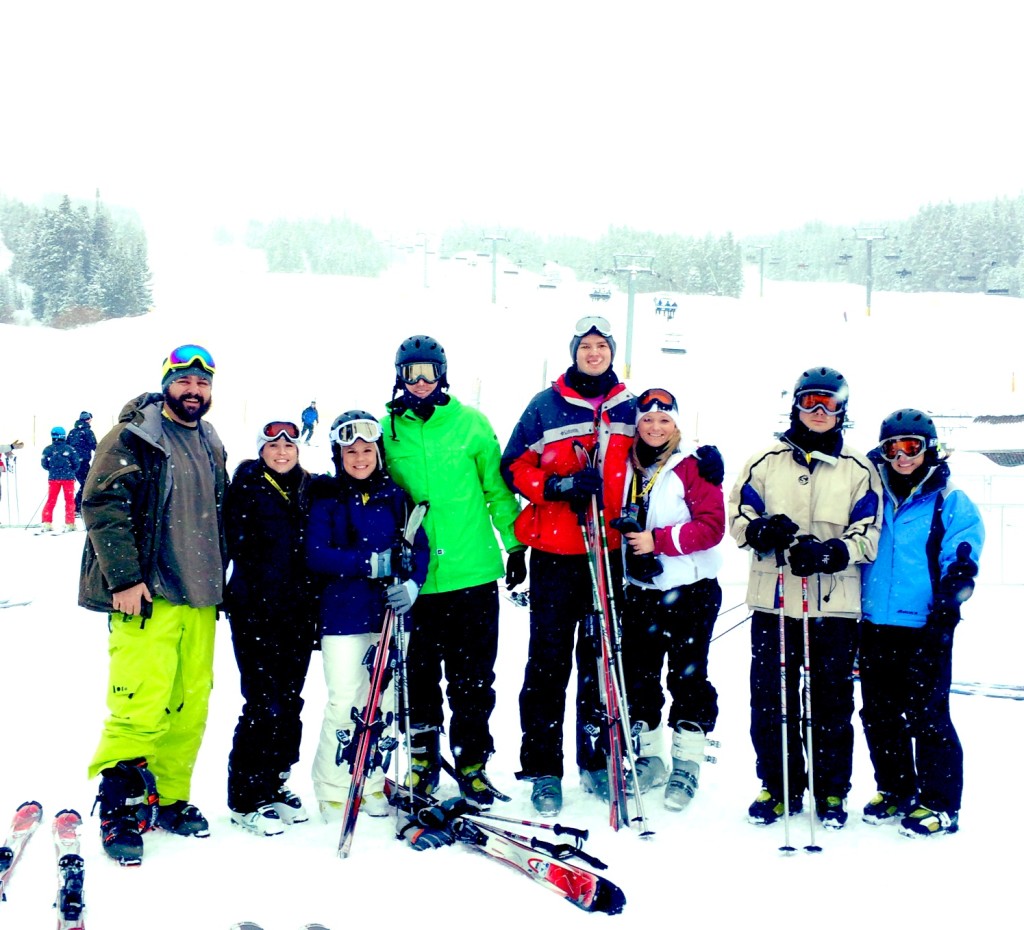 Day 1 of skiing was a blast. Although it was blizzard conditions, and un-groomed runs, there was plenty of snow and we all had a blast.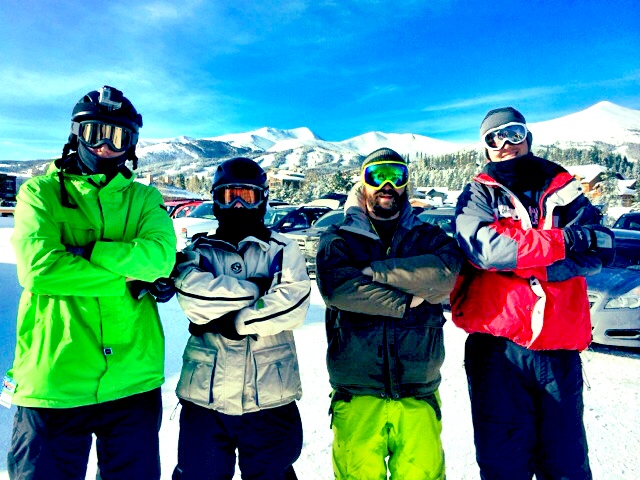 Day 2 of skiing was perfect. We saw blue skies, groomed runs, and explored even more runs than the first day.
As the guys say, "It's time to shred some pow pow!". haha.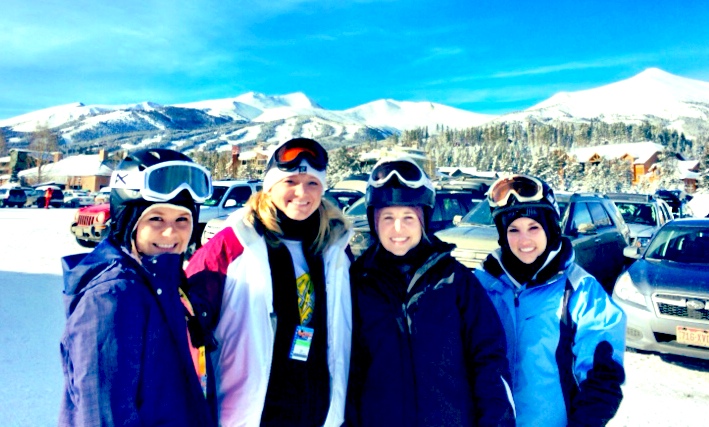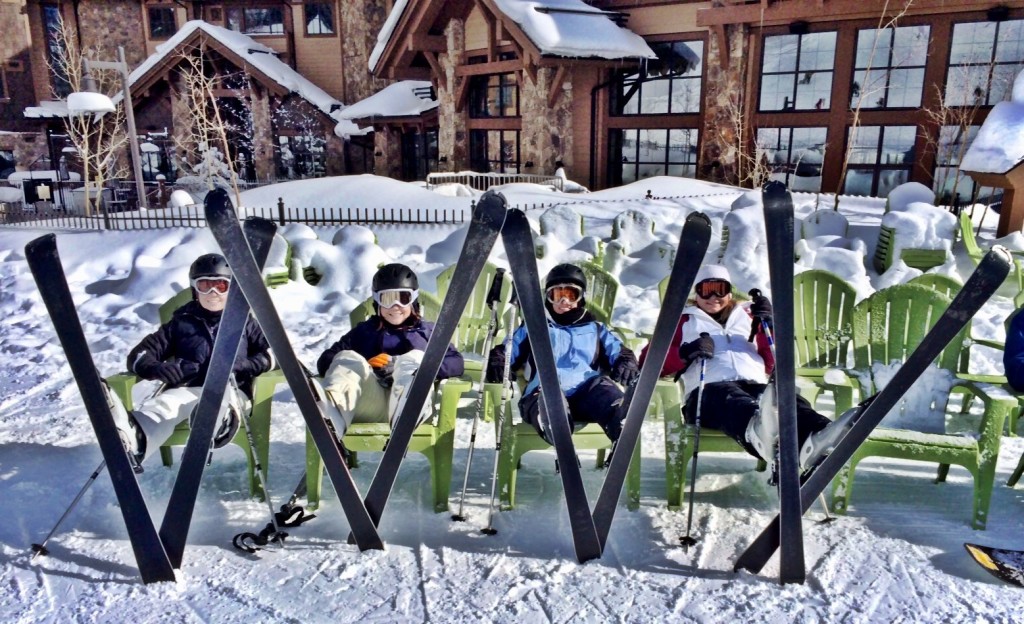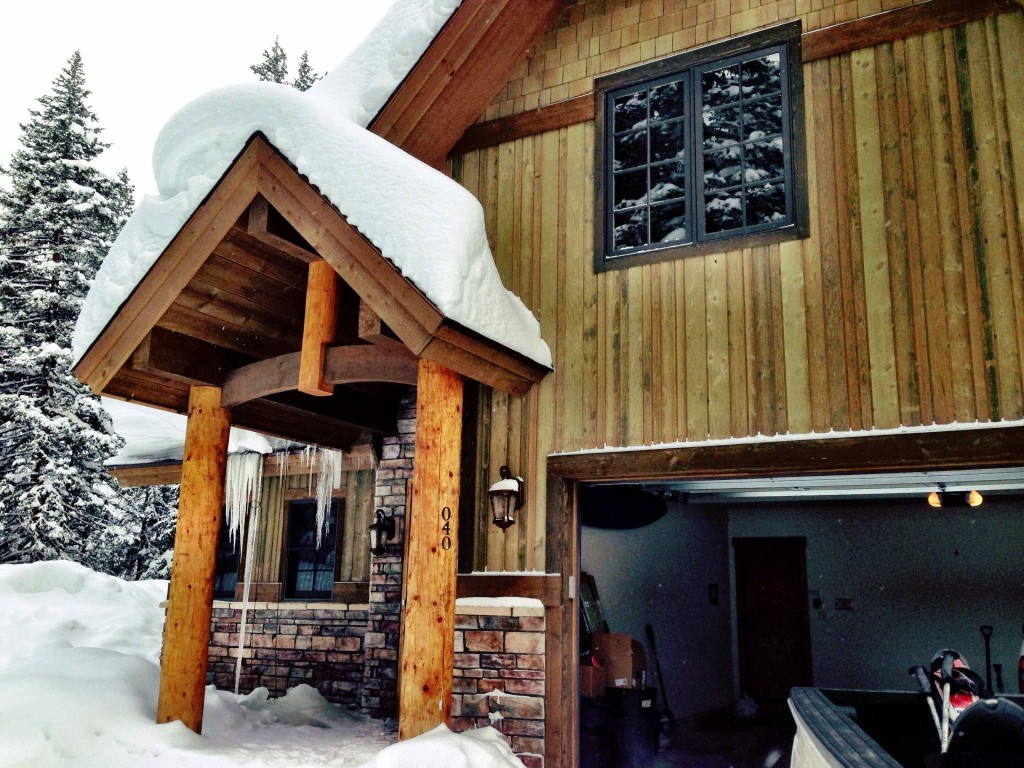 We had a gorgeous condo for the week. Even though both cars got stuck in the driveway for an hour on the first day, everything else went smoothly. We even had a two-car garage to park both cars.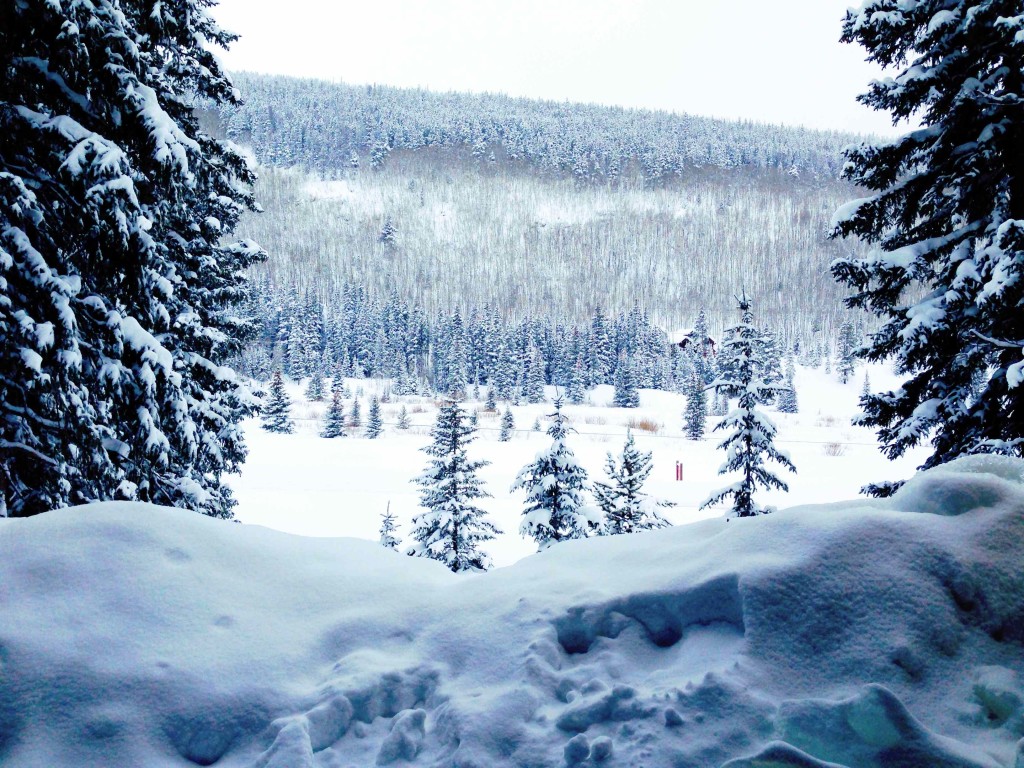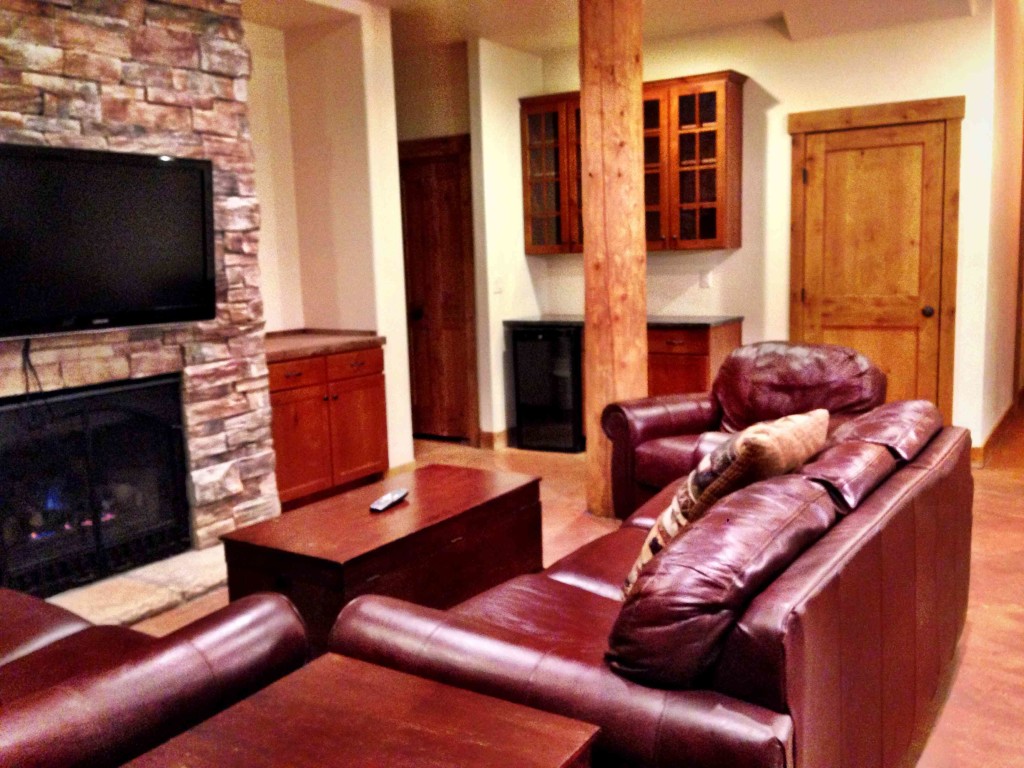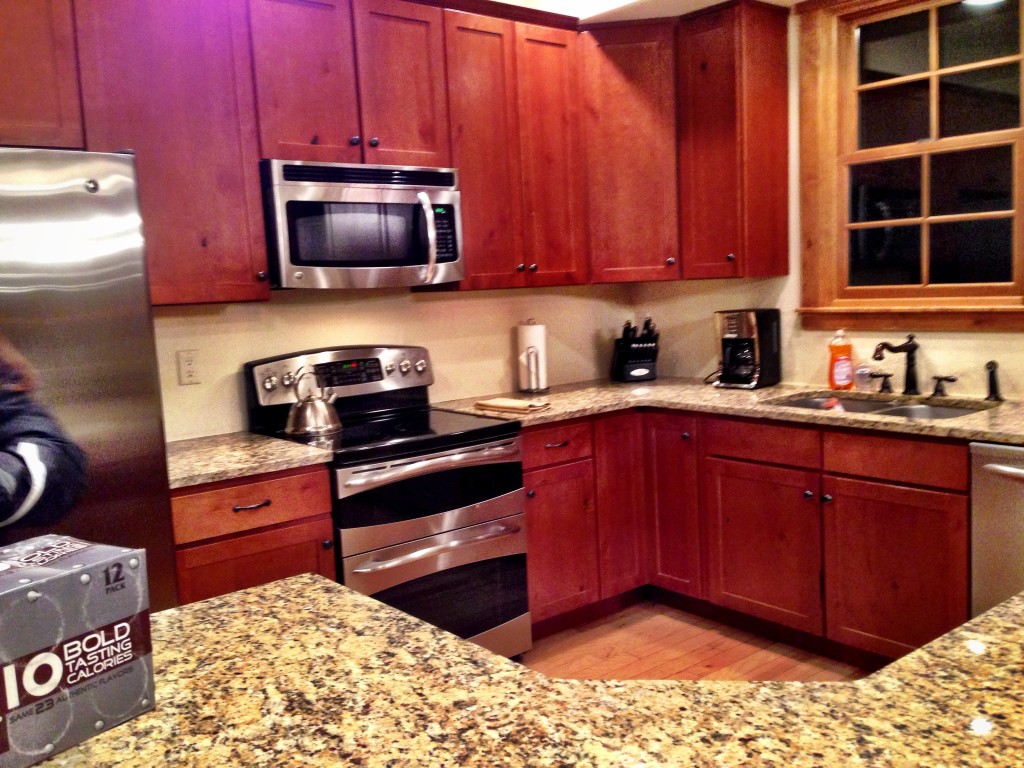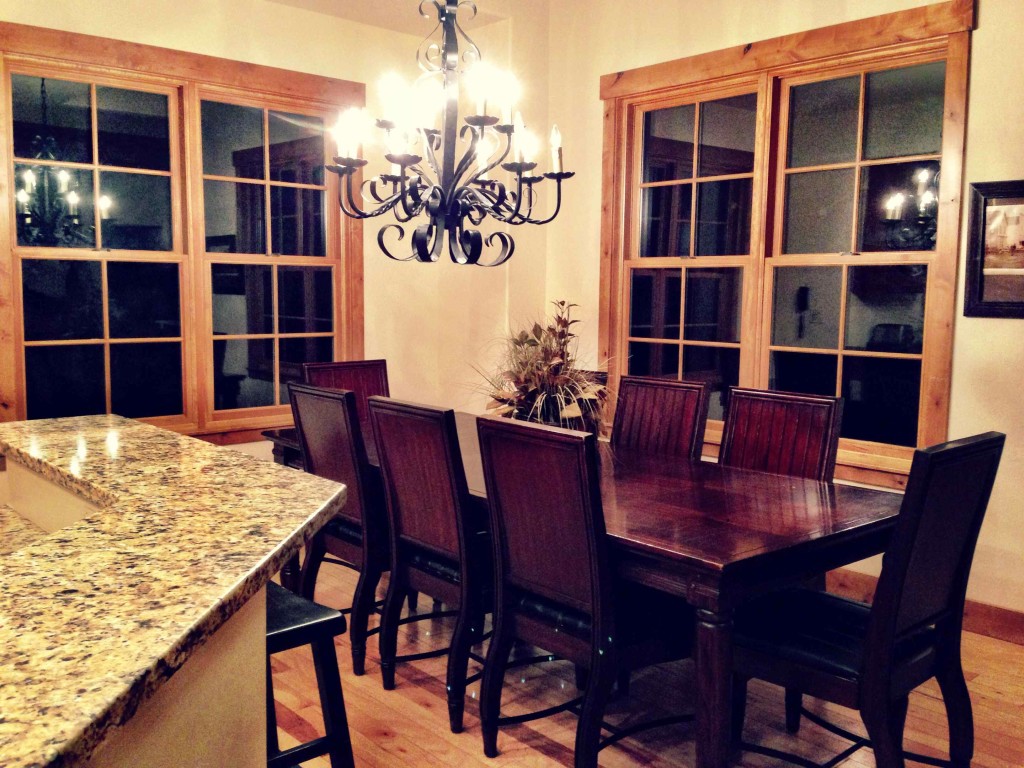 One of my favorite memories was our group breakfasts and dinners at the house. Robin and I bought a Stouffer's lasagna, salad, and garlic bread and we had a home-cooked dinner on the first night, along with birthday cake cupcakes for both Ashley and Robin's birthdays.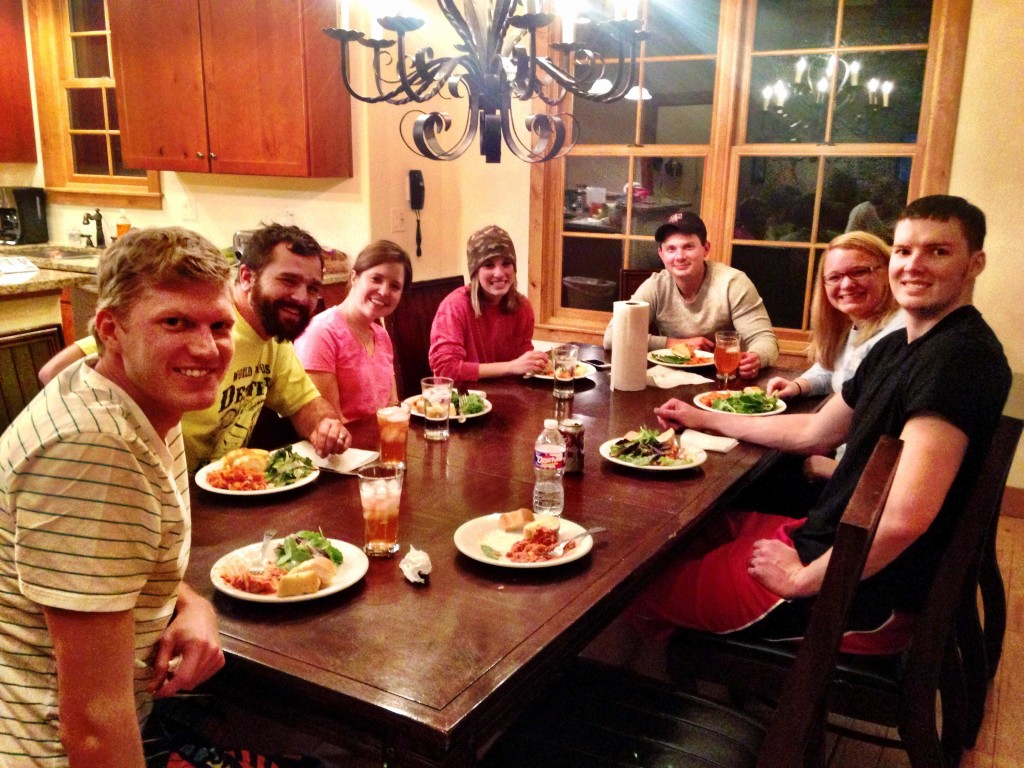 On the second night, we also stayed in and Katie made  hearty chili in a crockpot along with chips and queso. The girls then curled up on the couch to watch Juan Pablo on The Bachelor while the guys played some pool.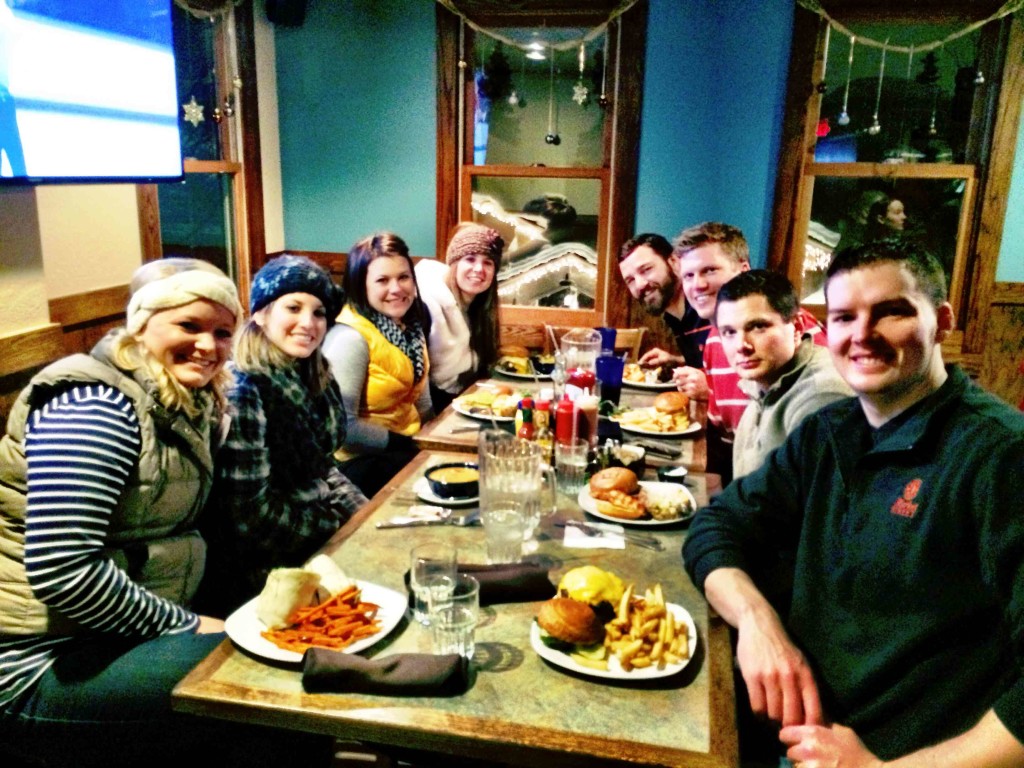 Another night we hit downtown Breckenridge and ate out. There's actually a pretty good steak restaurant in Breck called Kenosha Steakhouse. It wasn't one of those super fancy steakhouses like Pappa's Bros; instead it had a laid-back atmosphere, with steak, burgers, chicken sandwiches, soups, and salads on the menu. It was pretty good!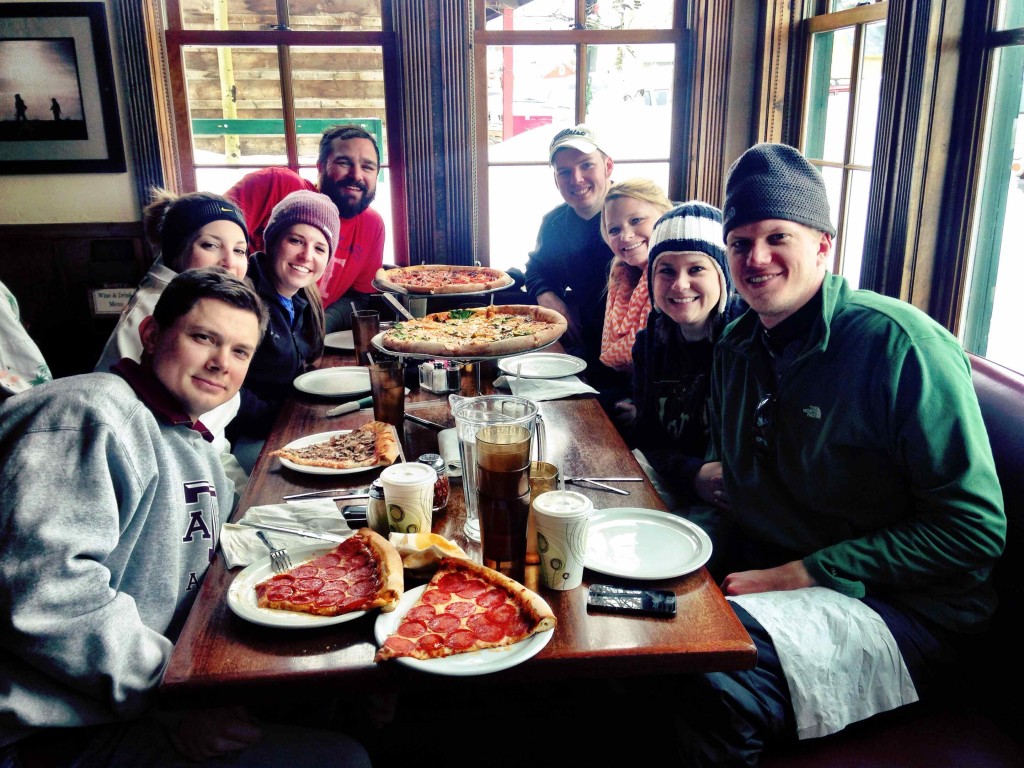 On our last day of skiing, we woke up to Ashley's yummy homemade breakfast sausage casserole. Yum…. I need to get her recipe!
We only skied for a half-day since we were all exhausted. Plus, a storm was blowing in. Instead of eating on the slopes, where the food is outrageously expensive (one slice of pepperoni pizza cost $10.99), we decided to eat in town at a place called Fatty's Pizzeria, which was recommended to us by two of our friends from back home in Texas.
I guess they call it "Fatty's" for a reason, because the pizza very cheesy, greasy, and large! It was actually extremely good pizza, and moderately priced for restaurant in a resort-destination. Matt and I each got a slice of pizza (one slice was only $2.75 plus $0.25-0.50 for toppings). The others split large pizzas for about $22/pizza.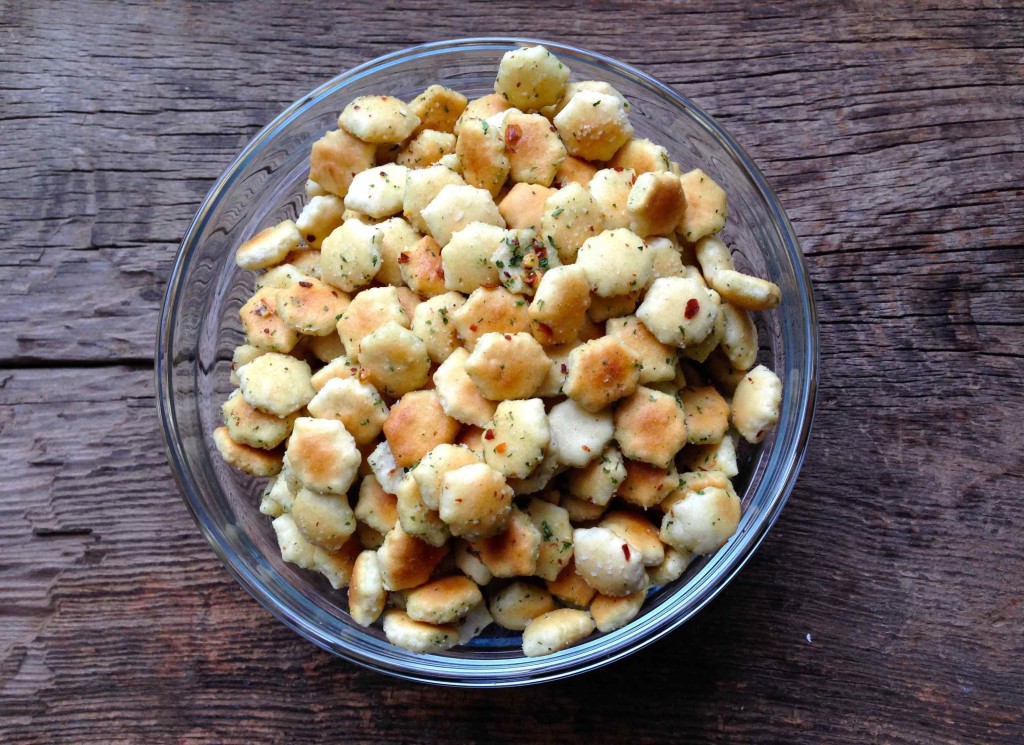 Now, let's get to the Spicy Oyster Cracker recipe!
When I say we had A LOT of food in the house, I am not joking. Each couple brought snacks and treats that probably could of lasted us two weeks!
Robin made Spicy Oyster Crackers, that look similar to my pictures. I LOVED them and was hooked, so the moment I returned to Dallas, I set out to make some crackers on my own.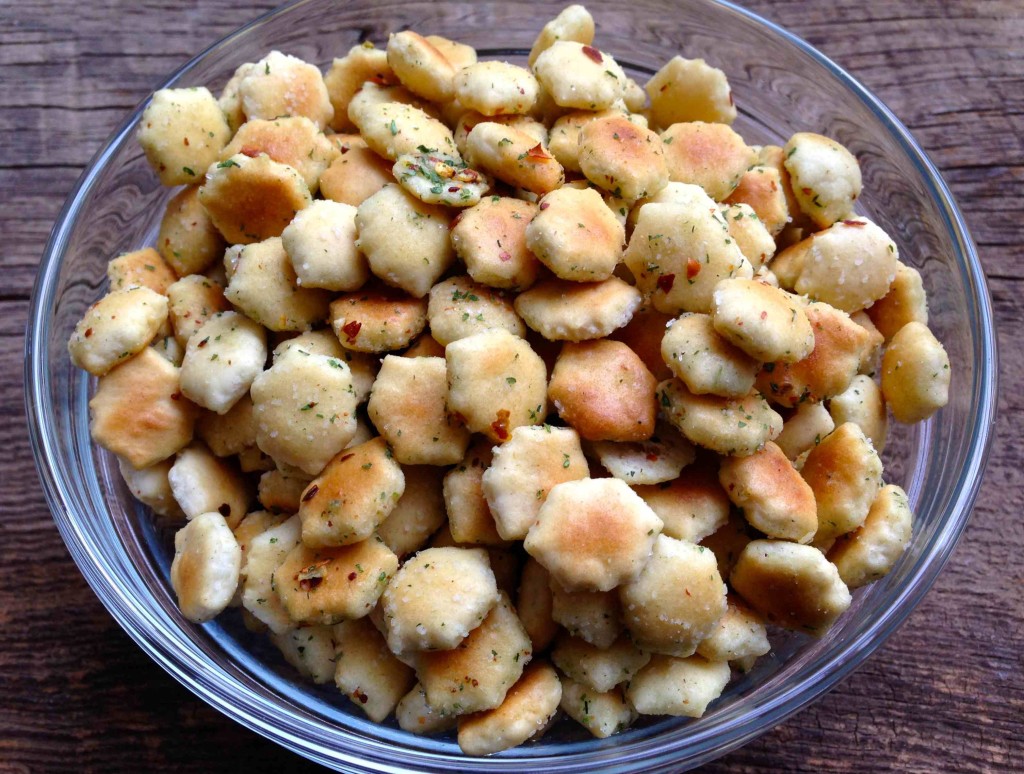 These crackers are perfect for a road trip snack or with a large bowl of pipping hot soup. They really are spicy from the red pepper flakes and have a wonderful flavor from the Ranch dressing mix.
This isn't Robin's recipe exactly, but it is very similar.  I found a few Spicy Oyster Cracker recipes online, but eventually made up my own. I actually got pretty frustrated because every recipe online says to use a "package of oyster crackers". That doesn't tell me anything! Is it a 10 ounce bag, 12, 16 or 20 or what???
My solution?  I bought the cheapest bag of oyster crackers I could find at Kroger, which was 10 ounces, so I figured that would work. The recipe also called for 1 packet of Hidden Valley Ranch mix. Unfortunately, I had halved my Taco Soup recipe from the week before, so I only had half a packet of the Ranch dressing mix on had. Oh well, I made it work by halving the rest of the recipe and the crackers turned out well.
Don't get too addicted to these. Enjoy!

Spicy Oyster Crackers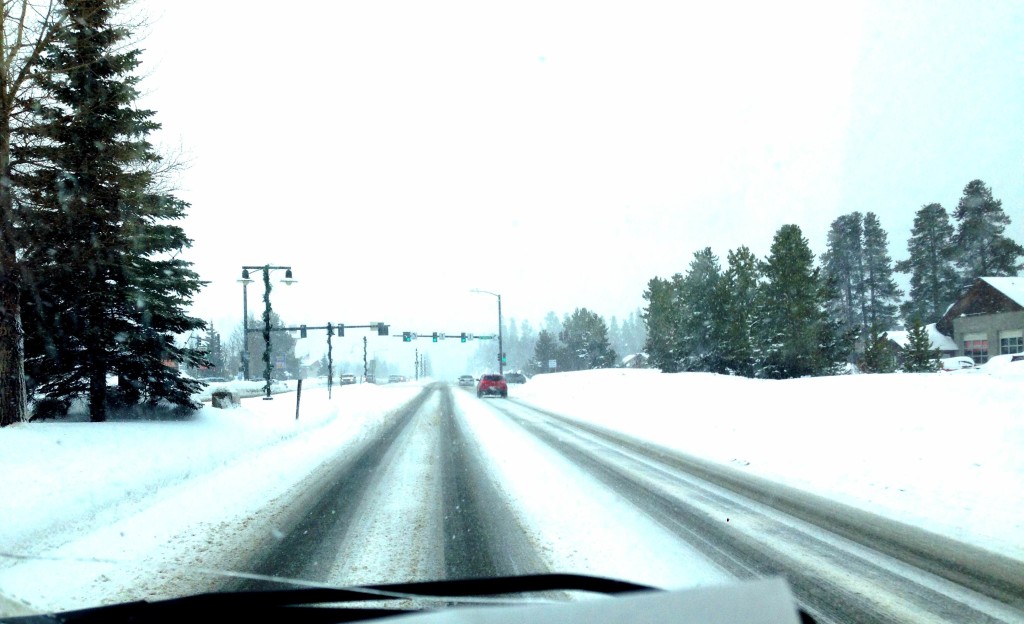 Ingredients
1 package (10 oz) Kroger Value Oyster & Soup Crackers
¼ cup vegetable oil
½ packet (1 oz) Hidden Valley Ranch dressing mix
1½ Tbsp. crushed red pepper flakes
½ tsp. garlic powder
Instructions
Mix together vegetable oil, Ranch dressing mix, red pepper flakes and garlic powder in a small bowl.
Put crackers in a gallon Ziploc bag, and pour mixture over crackers.
Toss in bag every 15 minutes for an hour.