Chocolate-Chocolate Chip Muffins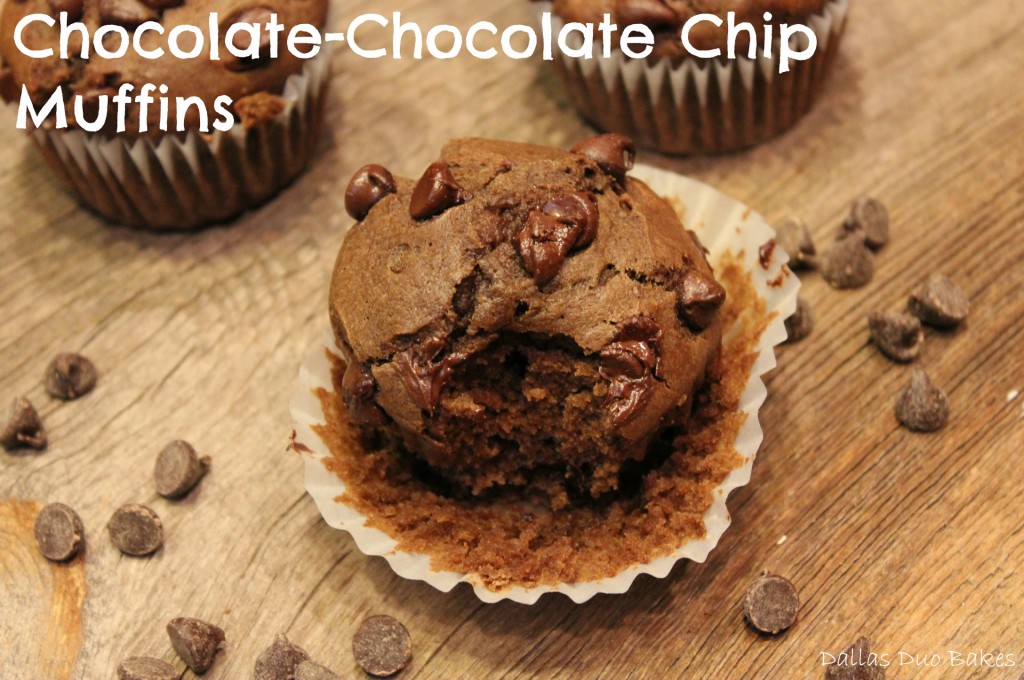 Thanks to Cooking Light, you can "have  your cake and eat it too." CL is one of my most favorite websites for finding quick and healthy recipes that actually taste good.
From comfort food to chocolate-chocolate chip muffins, you can still enjoy good food while cutting back on the calories.
If you're a lover of all things chocolate, especially when it comes to breakfast, you must give these muffins a whirl. Not only are they super easy to whip up, they actually taste pretty good.
The texture reminds me more of a cupcake than a muffin. With that said, they are NOT cupcakes…. they are muffins. So, what's the difference  between a chocolate cupcake and a chocolate muffin?
CUPCAKES:
sweet
tender
rich with eggs and butter
dessert item, not an everyday breakfast
always topped with frosting
MUFFINS:
not too sweet
relatively healthy
dryer and slightly more dense in texture than cupcakes
breakfast or snack item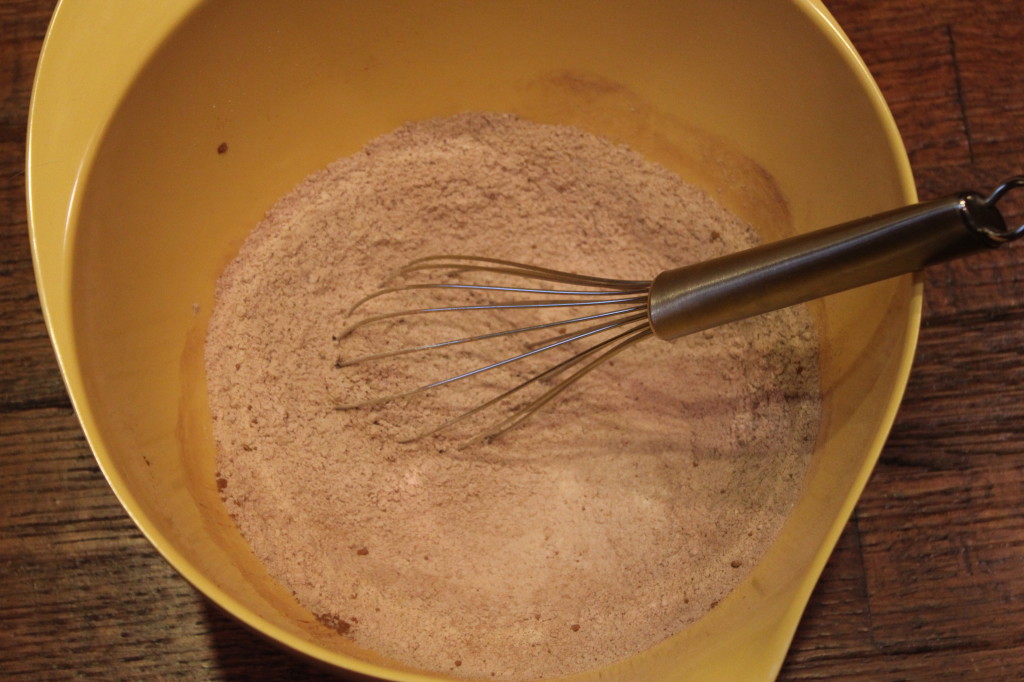 These muffins literally take 12 minutes to prepare. Simply whisk together all the dry ingredients.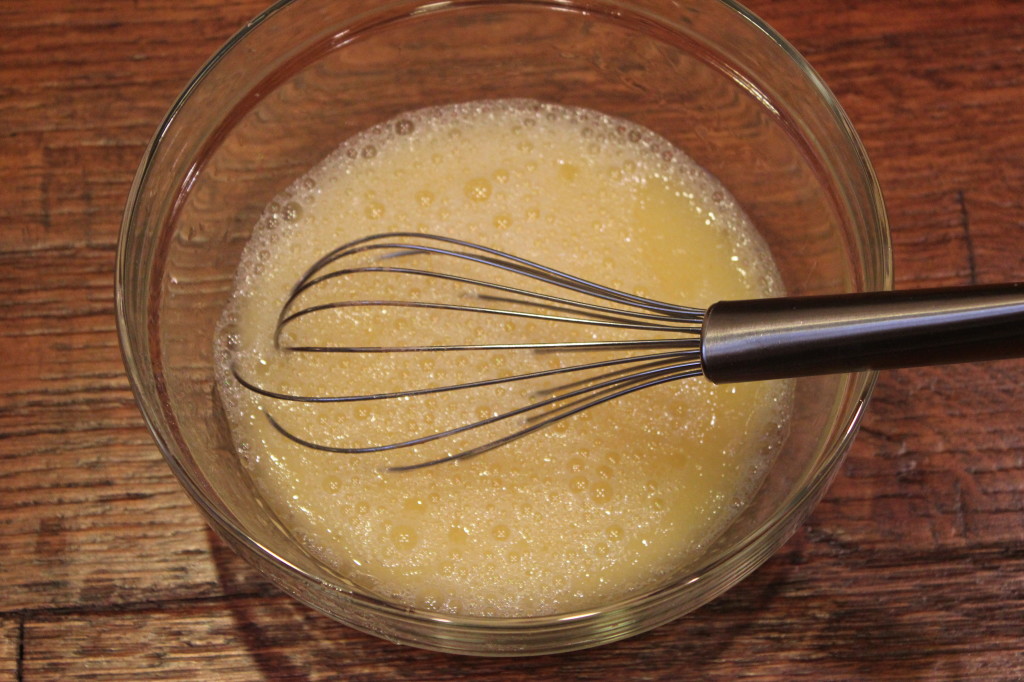 Then whisk together the wet ingredients in a small bowl.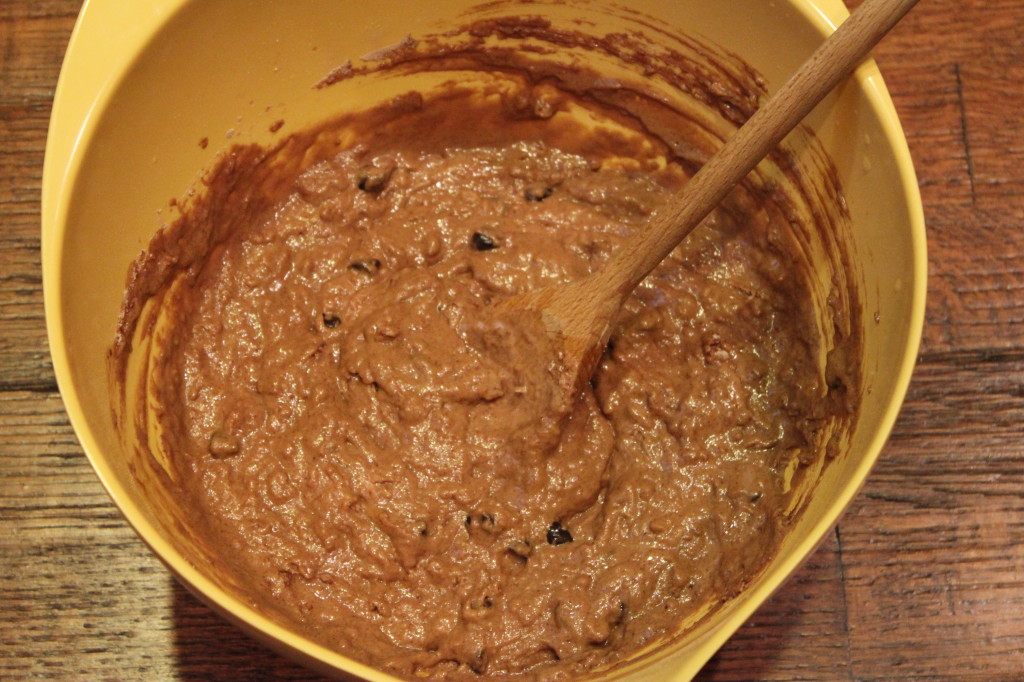 Add the wet ingredients to the dry mixture and combine. Don't forget to add in your chocolate chips.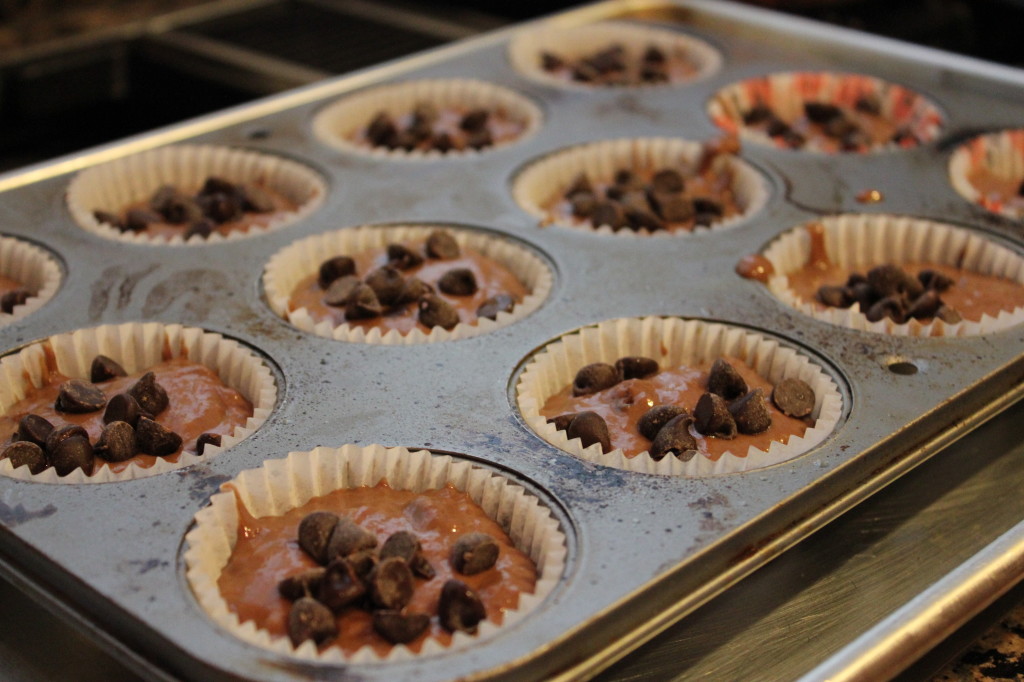 Pour the batter in 12 individual muffin liners and throw them in the oven.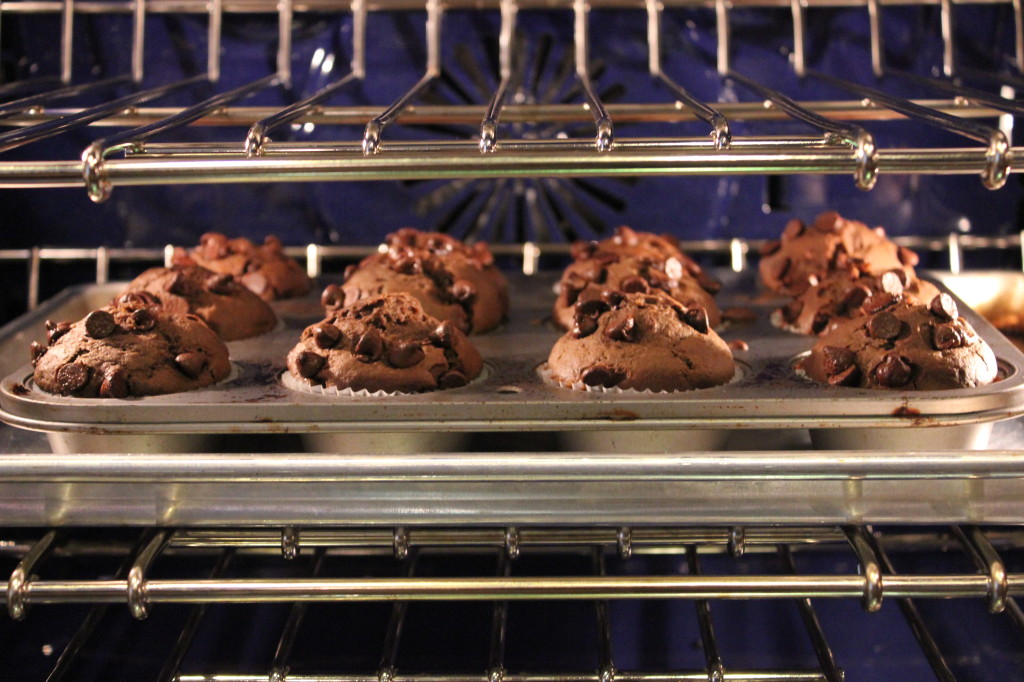 15 minutes later and you can enjoy a nice, pipping hot, extra chocolatey muffin.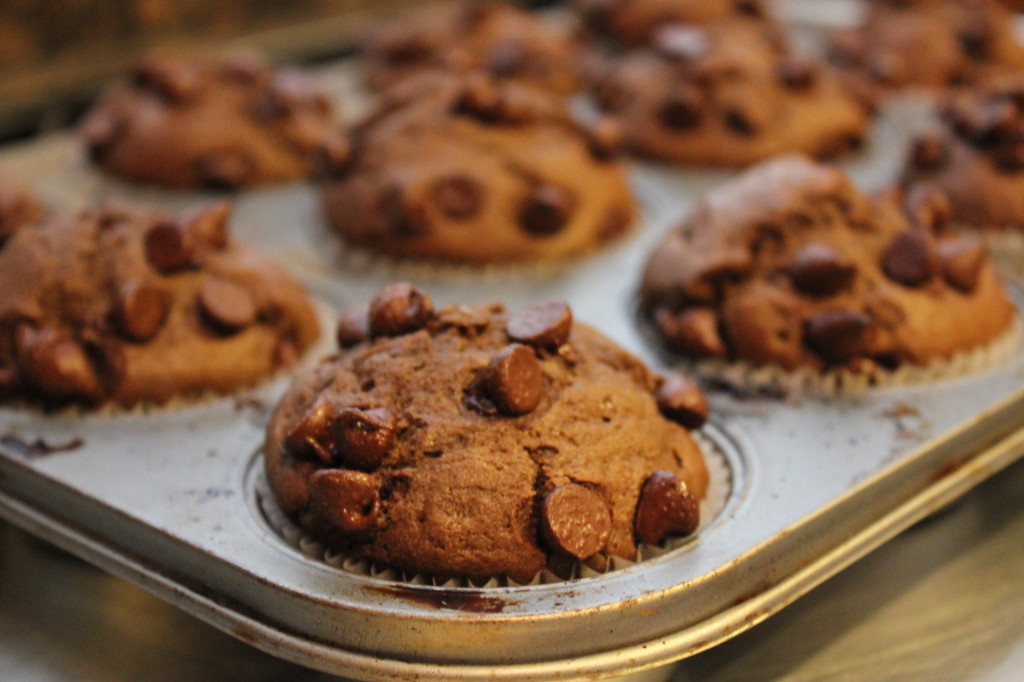 Don't they look good?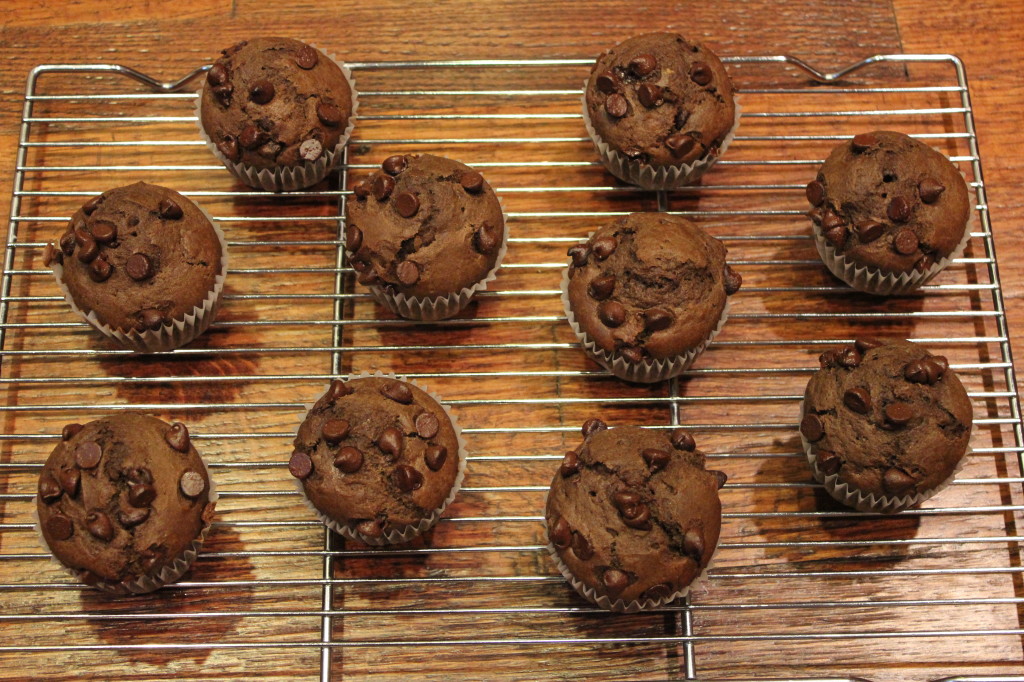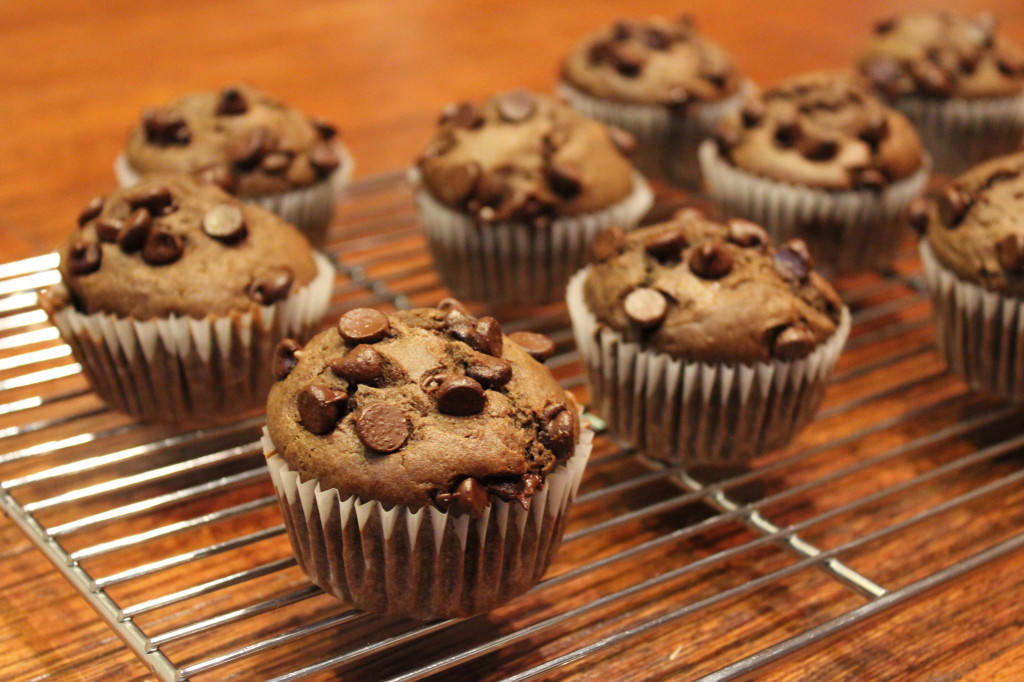 Forgive me for taking so many pictures. I just can't get enough of them!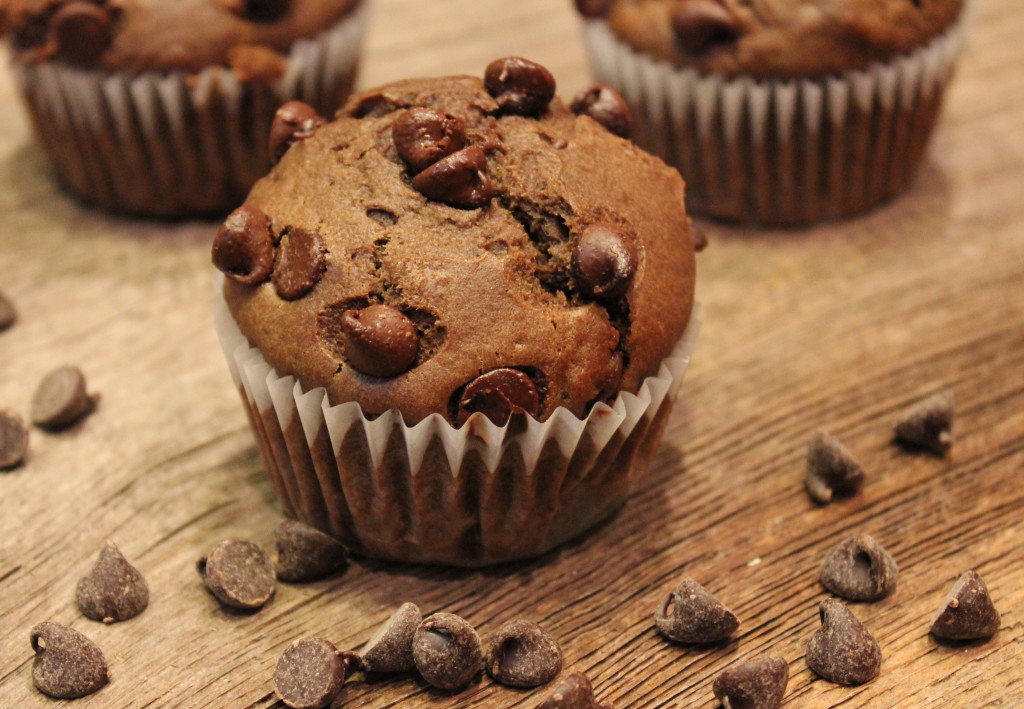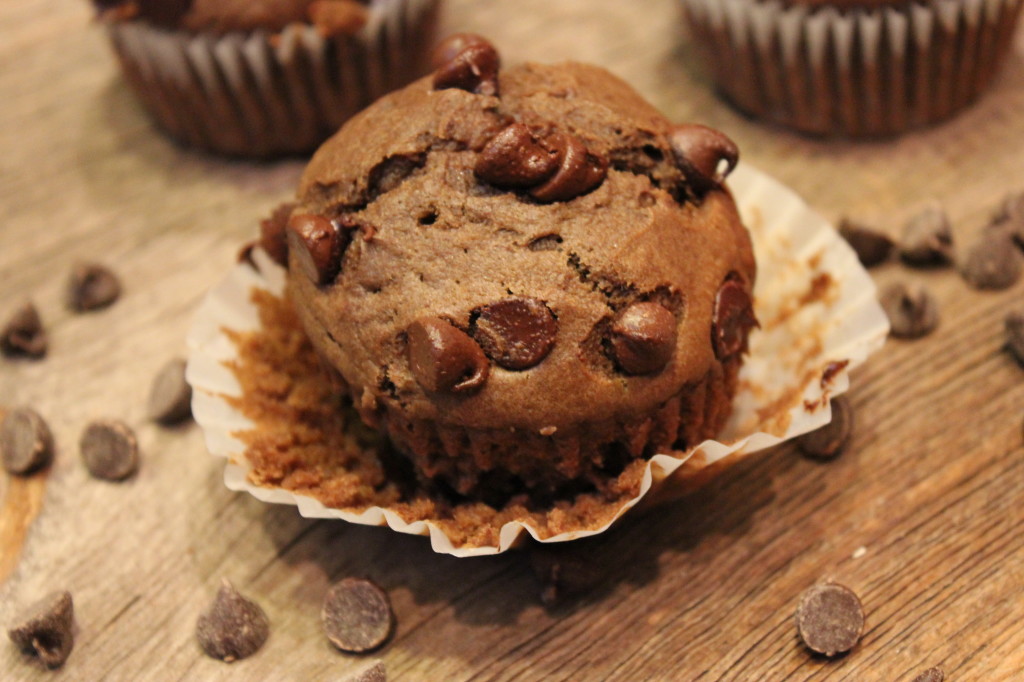 Take a big bite and enjoy with a tall glass of milk!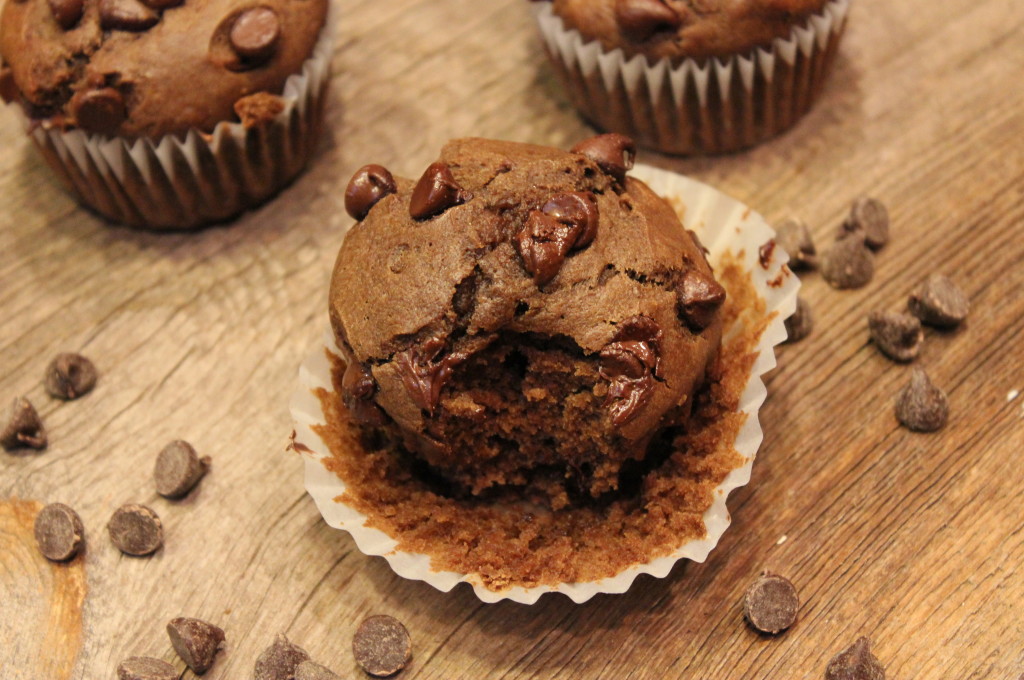 Chocolate-Chocolate Chip Muffins
Nutrition Information
Serving size:

1

Calories:

191
Fat:

7.6g

Saturated fat:

1.9g

Carbohydrates:

29g

Sodium:

197mg

Fiber:

1.5g

Protein:

3.1g

Cholesterol:

15mg
Prep time:
Cook time:
Total time: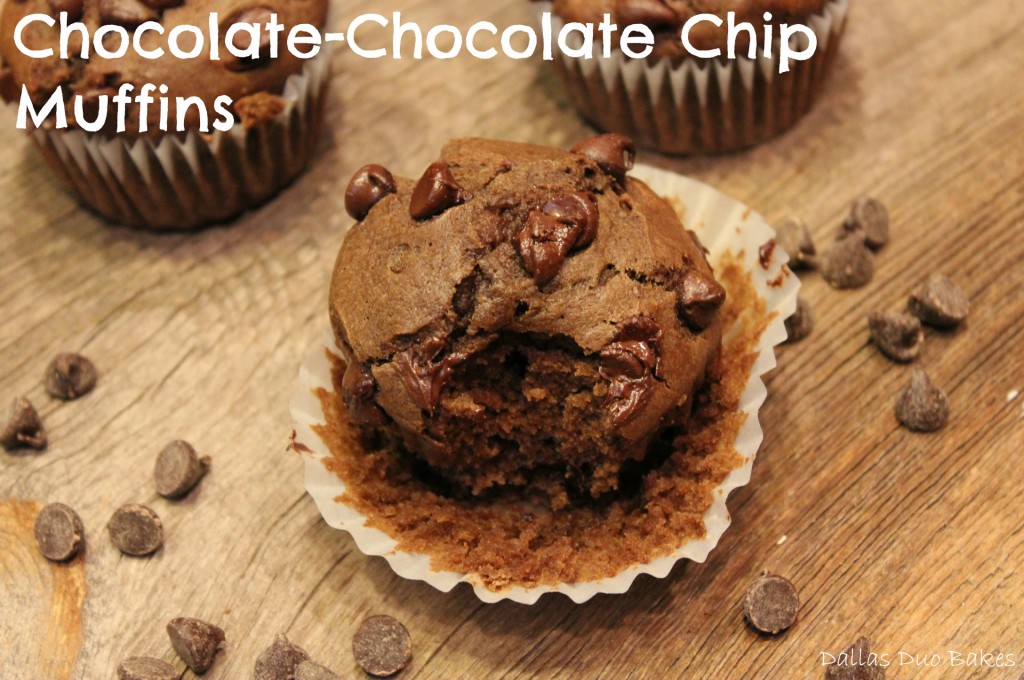 Ingredients
7.9 ounces all-purpose flour (about 1¾ cups)
½ cup packed brown sugar
¼ cup unsweetened cocoa
1 teaspoon baking powder
1 teaspoon baking soda
¼ teaspoon salt
1 cup warm water
¼ cup vegetable oil
1 tablespoon red wine vinegar
1 teaspoon vanilla extract
1 large egg, lightly beaten
½ cup semisweet chocolate chips, divided
Cooking spray
Instructions
Preheat oven to 400°.
Weigh or lightly spoon flour into dry measuring cups; level with a knife. Combine flour and next 5 ingredients (through salt) in a large bowl, stirring with a whisk. Make a well in center of mixture. Combine 1 cup water and next 4 ingredients (through egg) in a bowl, stirring well with a whisk. Stir in ¼ cup chocolate chips. Add oil mixture to flour mixture, stirring just until moist.
Place 12 muffin-cup liners in muffin cups, and coat liners with cooking spray. Divide batter evenly among prepared muffin cups. Sprinkle remaining ¼ cup chocolate chips evenly over batter. Bake at 400° for 15 minutes or until a wooden pick inserted in center comes out clean. Cool for 5 minutes in pan on a wire rack.
Notes
Source: adapted from Cooking Light