Citrus Salad with Orange Vinaigrette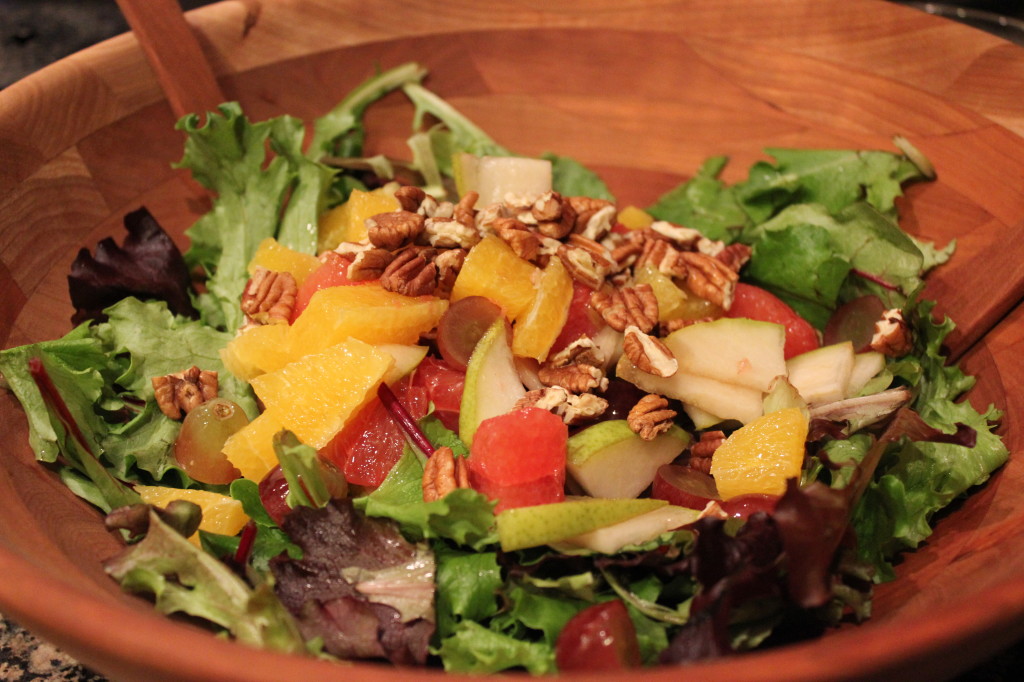 Summer's not the only season for fresh produce-packed salads. There's plenty of cold weather produce to enjoy in the winter. From tangy cranberries and citrus fruits to robust greens and hardy root vegetables, you'll be surprised by how many foods truly are "in season" right now.
Cooking Light has a great seasonal produce guide that you can check out here:
If you love fruit, there's not much you can complain about in this citrus salad.
Sliced pears, sectioned oranges and grapefruit, and plump seedless grapes make up all the wonderful fruits in this salad. Add a handful of walnuts or pecans for crunch, and a sweet, citrus orange vinaigrette, and you've got yourself the perfect salad.
I actually made this for Christmas dinner this year. Everyone loved it. Plus, it pairs well with just about any main course from juicy steaks to grilled chicken to pork chops and even ham.
Enjoy!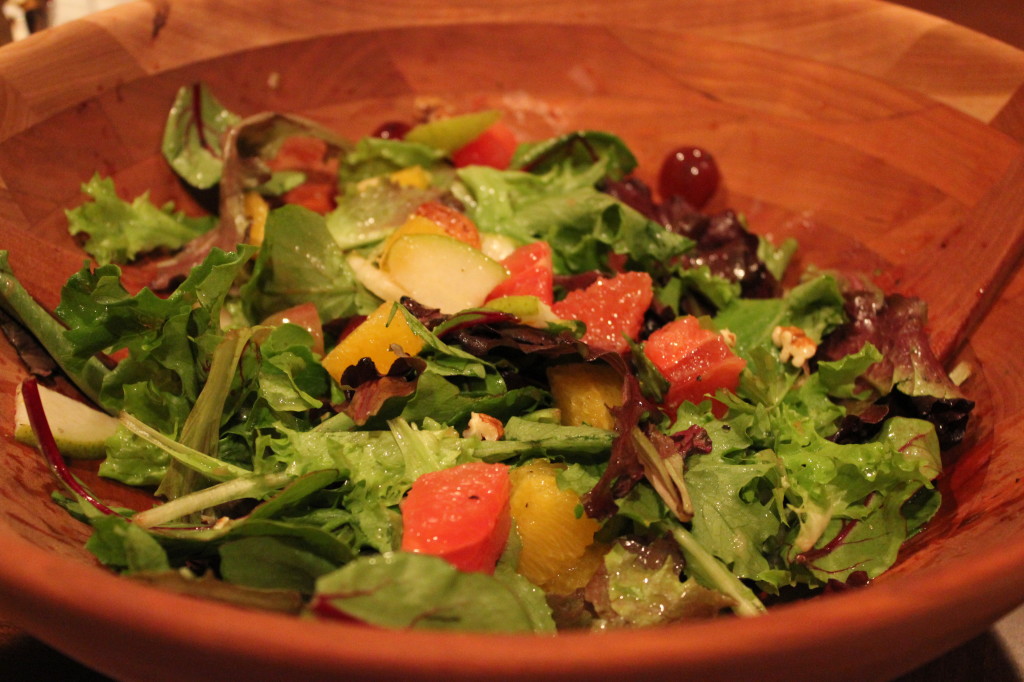 Citrus Salad with Orange Vinaigrette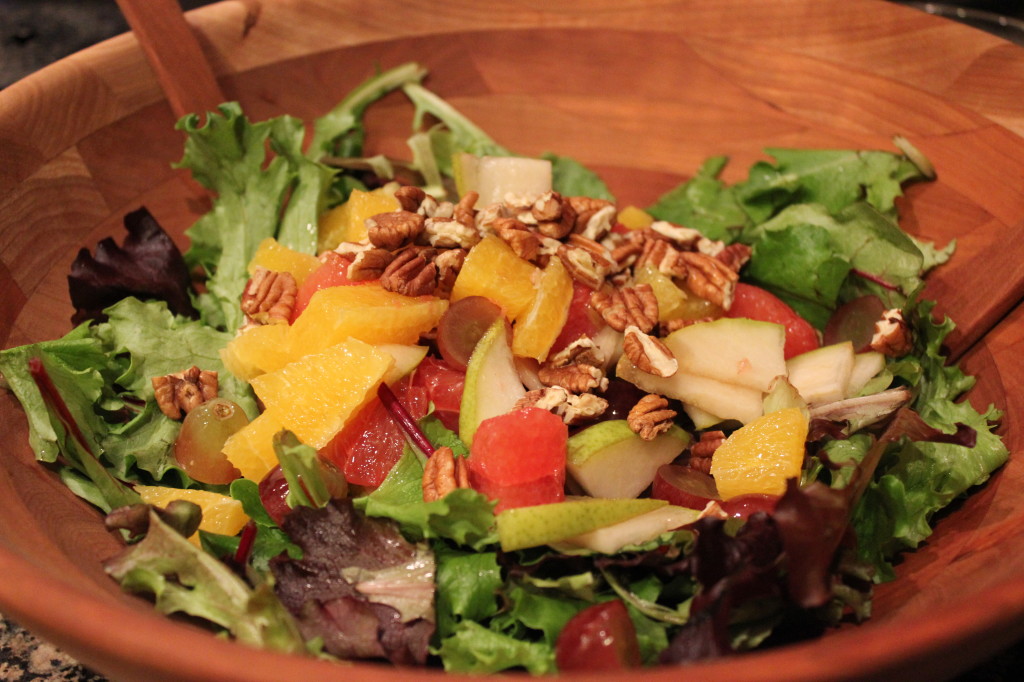 Ingredients
¼ cup white wine vinegar
2 tsp. orange zest
3 Tbsp. fresh orange juice
1 Tbsp. sugar
½ tsp. salt
½ tsp. pepper
¾ cup olive oil
2 Tbsp. chopped walnuts or pecans
1 (5 oz.) bag mixed baby greens, thoroughly washed
2 navel oranges, peeled and sectioned
1 large grapefruit, peeled and sectioned
1 pear, peeled and sectioned
1 cup seedless red grapes
Instructions
FOR THE VINAIGRETTE: Whisk together first 6 ingredients (white wine, orange zest, orange juice, sugar, salt and pepper) in a small bowl; add oil in a slow steady stream, whisking until blended.
FOR THE SALAD: Preheat oven to 350 degrees F. Bake nuts in a single layer in a shallow pan 6-8 minutes or until toasted and fragrant.
Place greens in a large bowl. Add orange sections, grapefruit sections, sliced pear, and grapes. Drizzle with ¼ cup Orange Vinaigrette, tossing gently to coat. Sprinkle toasted nuts over salad, and serve immediately with remaining vinaigrette.
Notes
Source: "Farmers Market Cookbook: A Fresh Look at Local Flavor" by Southern Living