Raspberry Oatmeal Bars and a GIVEAWAY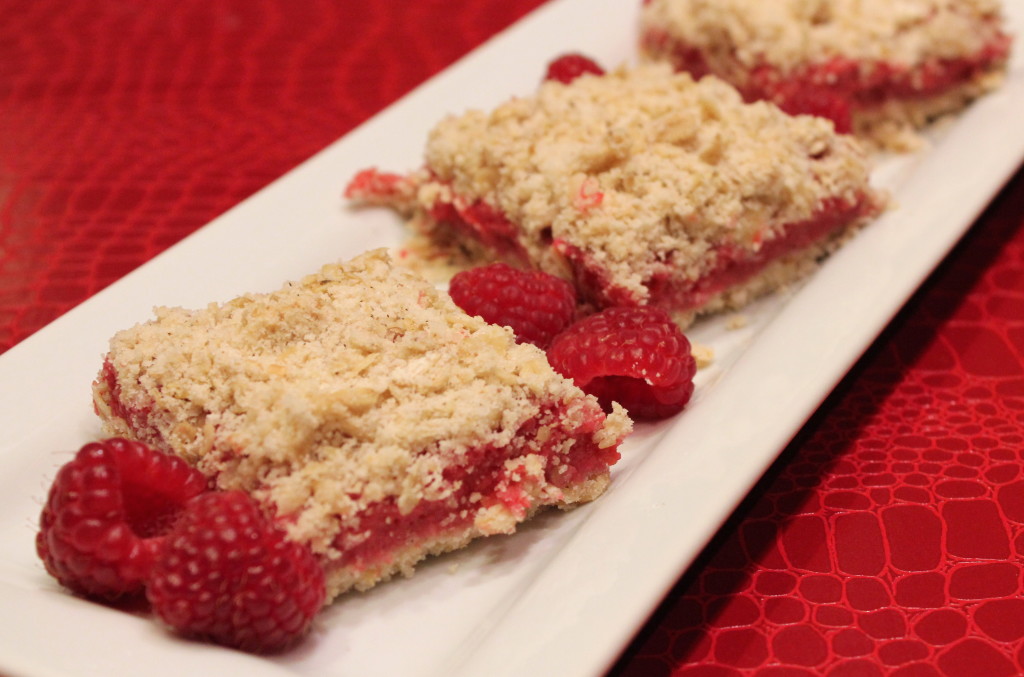 Has anyone ever tried Truvia natural sweetener or baking blend before? Well, now is your chance! (SPOILER ALERT: Scroll down to the bottom of this post for details on the GIVEAWAY!!)
If you haven't heard, Truvia sweetener is a zero calorie sweetener made from the stevia plant. Their newest product, Truvia Baking Blend is a mix of Truvia sweetener and sugar, and is specifically used in baking and has 75% less calories per serving than sugar.
Since many of my readers are from Dallas, Truvia reached out to me so that I could help them spread the word about their "Turning the Town Truvia" campaign that is coming to Dallas, TX this week!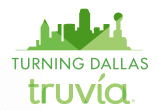 From now until May, you can nominate your favorite food establishment via Truvia's Facebook Page for a chance to win $5,000! Because of your nomination, Truvia sweetener may end up on the tables of your favorite cafes and restaurants.
Plus, beginning THIS WEEK, Society Bakery (on March 26 and April 23) and Tu-Lu's Gluten Free Bakery (on March 27 and April 26) will be offering customers special reduced-calorie, reduced-sugar versions of their favorite desserts. As Dallasites, you'll be able to buy guilt-reduced Chocolate Crostatas from Society Bakery or a gluten-free Lemon Pies from Tu-Lu's, both of which are made from Truvia Baking Blend.
With that said, if you live too far from Dallas to check out these two bakeries or you just don't have time, I've included the recipe for lightened-up raspberry oatmeal bars using Truvia Baking Blend.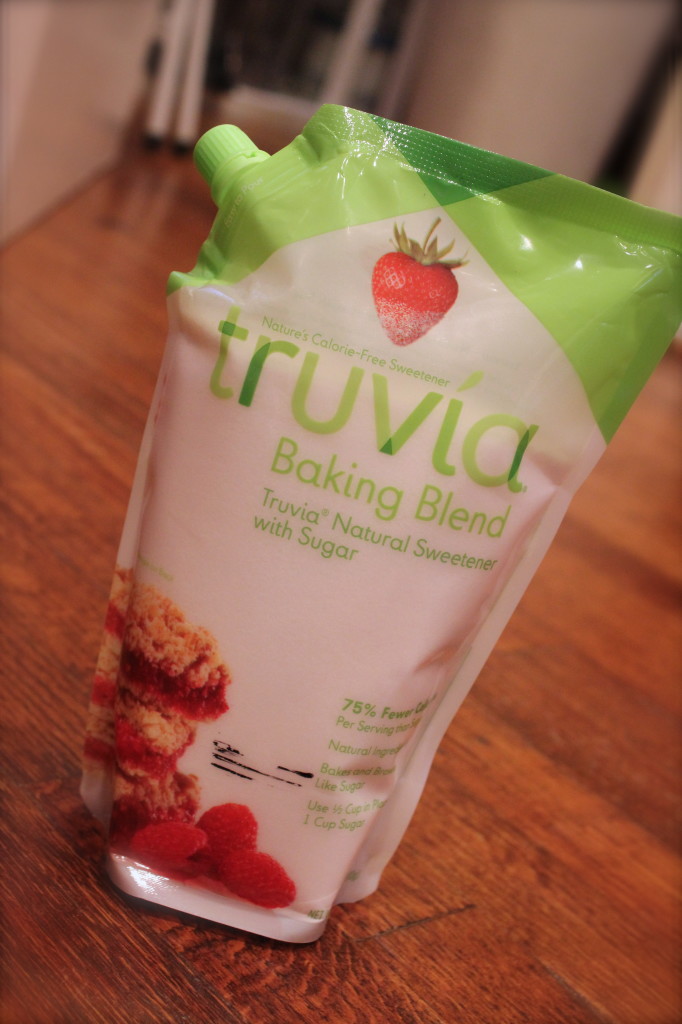 For these bars, you'll want to have a bag of Truvia Baking Blend on hand… that is if you want a healthier bar with only 4 grams of sugar. 🙂
Measure out 4 cups of freshly washed raspberries.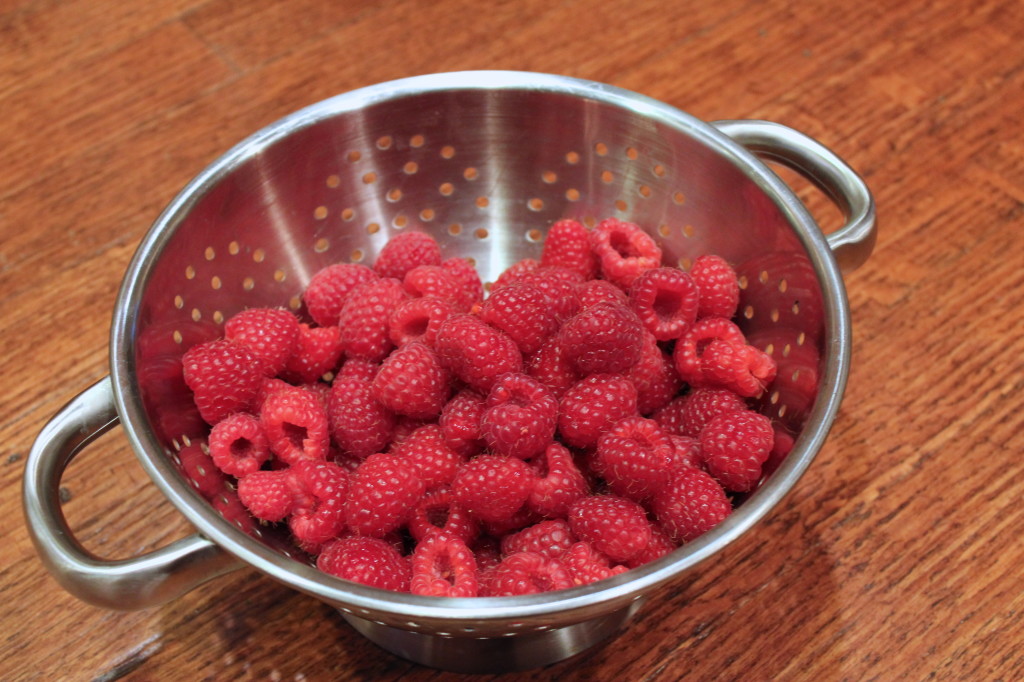 Put the berries in a blender with Truvia, corn starch and lemon juice. Blend until its uniform. (I wanted the berries all nice and pureed. You could probably mix the berries by hand, which would yield a thicker filling with chunks of raspberries.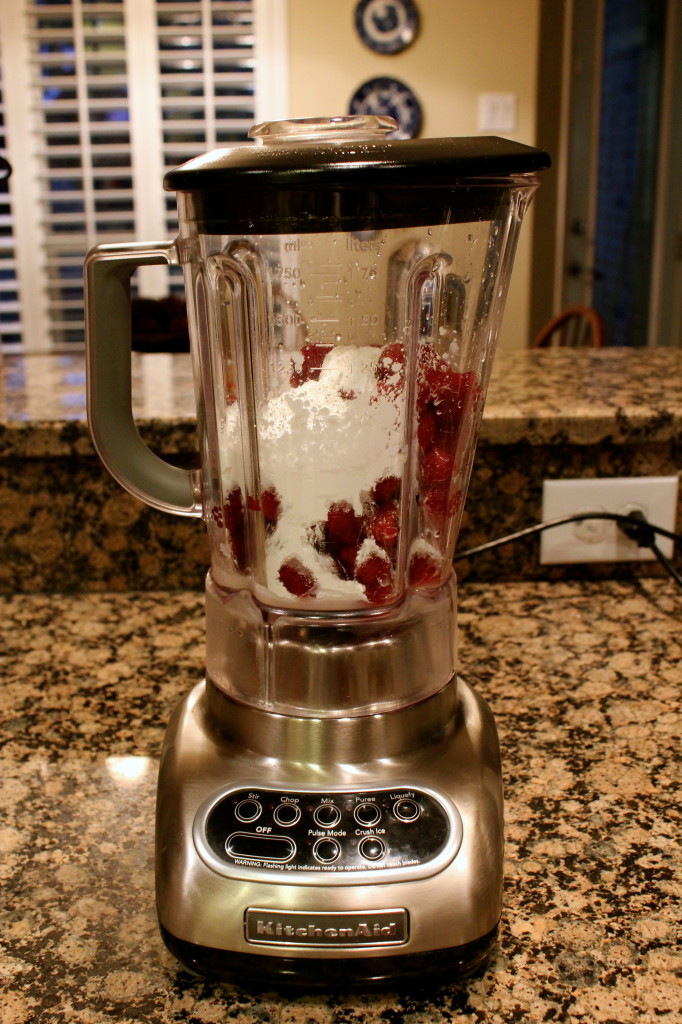 Meanwhile, mix the oats, flour butter, cinnamon, Truvia, vanilla, and salt in a mixing bowl to form your crust and topping. Place 2/3 of the crust in the bottom of a greased baking pan. Pour raspberry filling on top.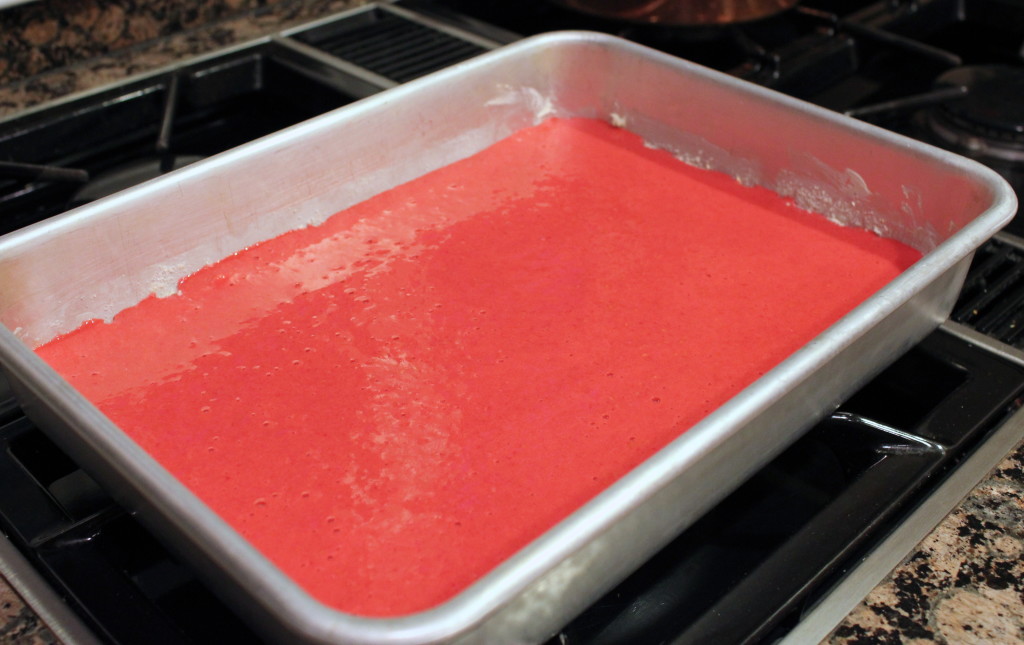 Sprinkle remaining oatmeal mixture on top.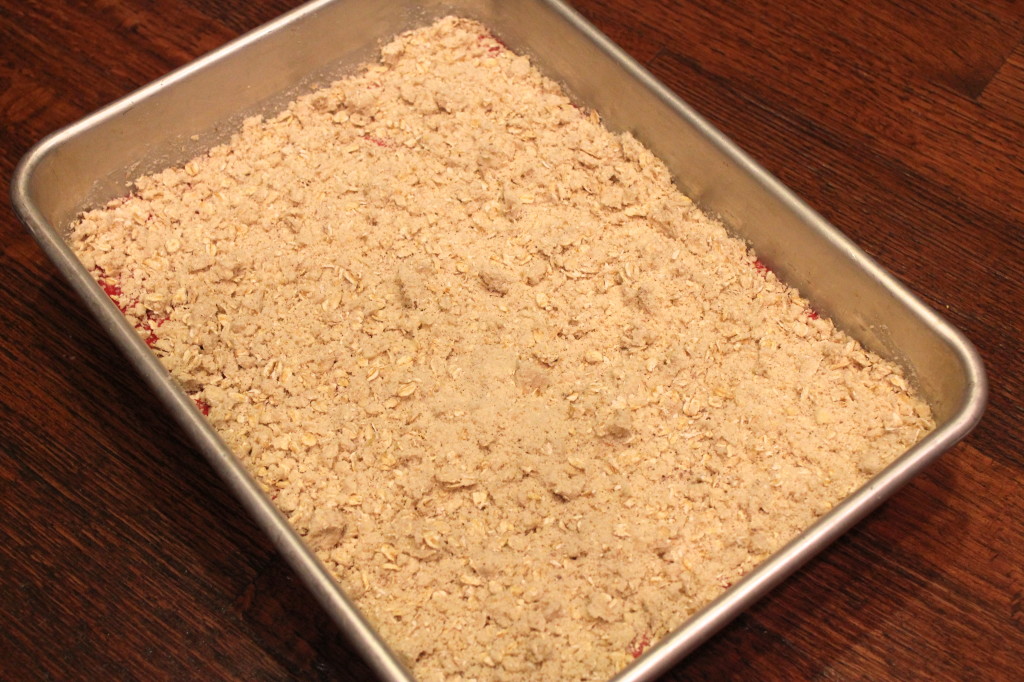 Bake for 35-40 minutes in a 325 degree oven.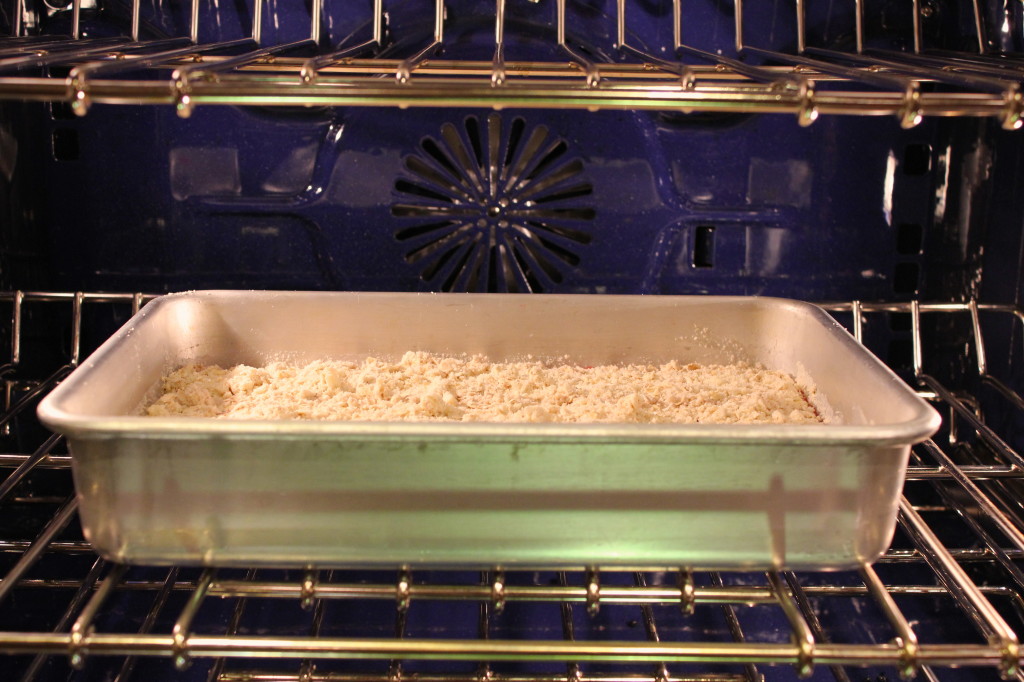 Remove from oven and let cool. Cut into bars and enjoy for breakfast, dessert or as a spring-time snack. Did I mention these bars have 35% fewer calories and 80% less sugar than the full-sugar version? Not a bad way to enjoy your dessert!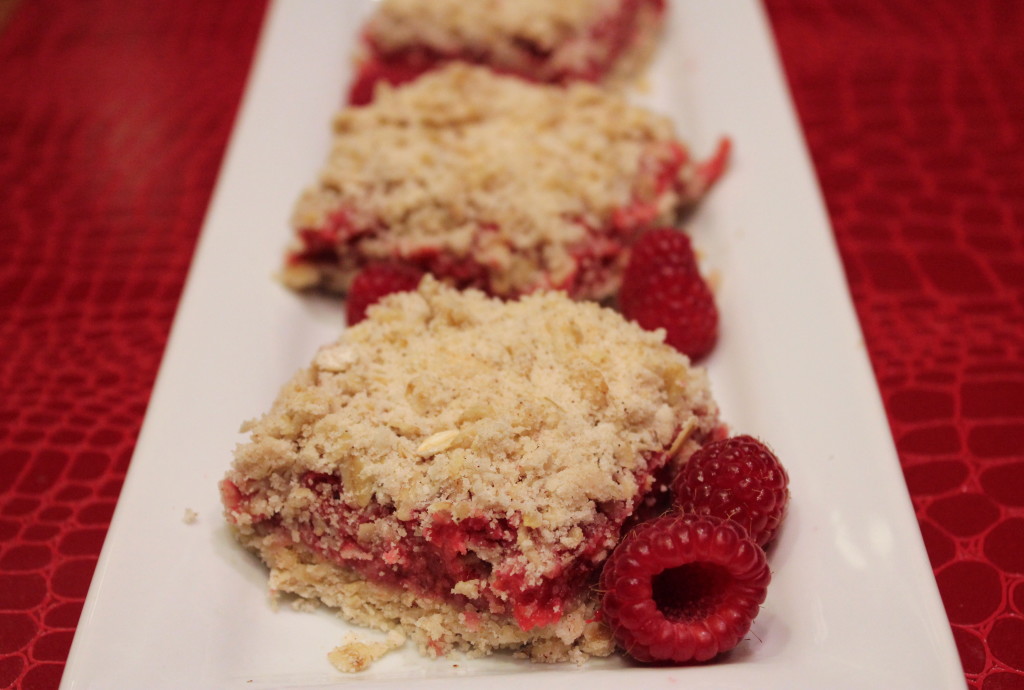 Ready for the GIVEAWAY??? Keep reading… its at the very bottom of this post… after the recipe part. 🙂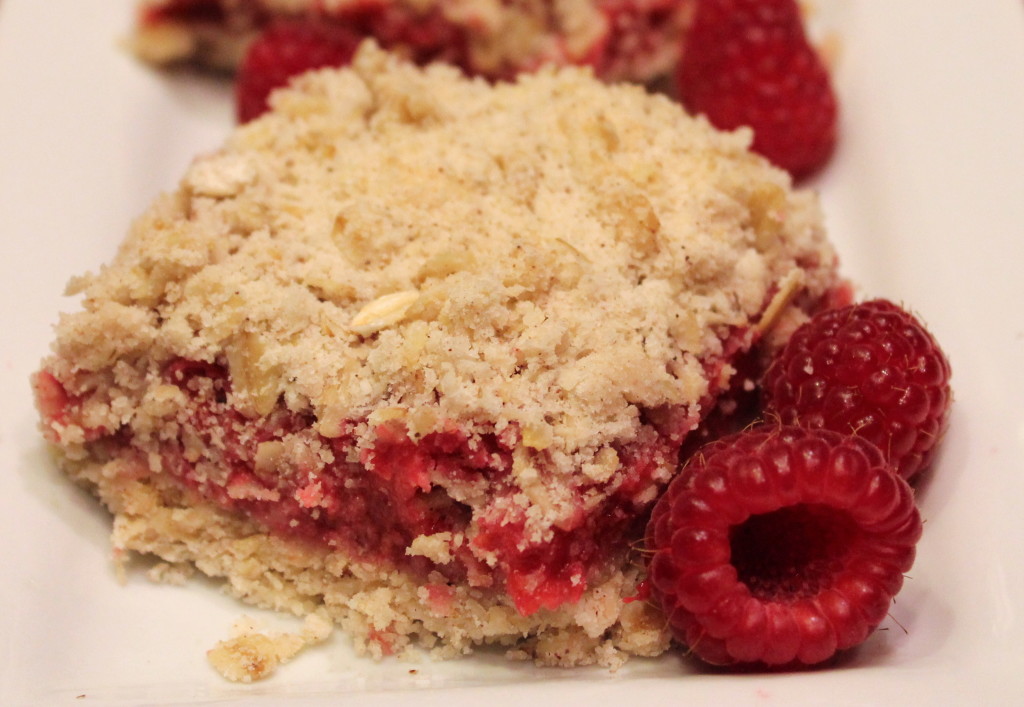 Raspberry Oatmeal Bars with Truvia Baking Blend
Nutrition Information
Serving size:

1 bar

Calories:

150
Fat:

6g

Saturated fat:

3.5g

Trans fat:

0g

Carbohydrates:

22g

Sugar:

4g

Sodium:

40mg

Fiber:

2g

Protein:

3g

Cholesterol:

15mg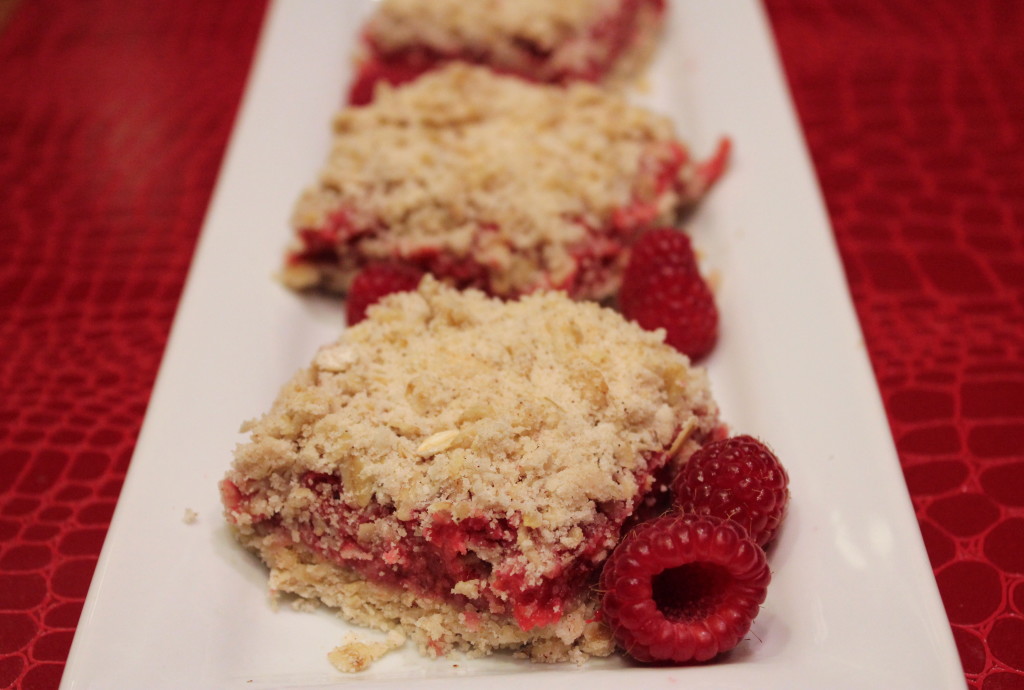 Ingredients
CRUST/TOPPING
2 cups old-fashioned oats
2 cups all-purpose flour
1 tsp. cinnamon
¾ cup unsalted butter, softened
½ tsp. salt
1 tsp. vanilla extract
⅓ cup Truvia Baking Blend
FILLING
4 cups raspberries
⅓ cup Truvia Baking Blend
2 tsp. lemon juice
⅓ cup corn starch
Instructions
Preheat oven to 325 degrees F.
Place oats, flour, cinnamon, butter, salt, vanilla and Truvia Baking Blend in mixing bowl, mix at low speed for 1 minute.
Scrape sides of bowl, mix on medium speed for 2 minutes.
Portion ⅔ of oat mixture into greased 13"x9" baking pan; set aside remaining ⅓ of mixture for topping.
Press oat mixture into bottom of pan to form crust.
For filling: Blend raspberries, Truvia Baking Blend, lemon juice, and corn starch until uniform. Spread over pressed oat mixture.
For topping, add remaining oatmeal mixture.
Bake for 35-40 minutes or until golden brown.
Notes
Note: 1 cup sugar = ½ cup Truvia Baking Blend
GIVEAWAY TIME!!!
For a chance to win a bag of Truvia Baking Blend, please leave a comment below telling me what recipe (banana bread, chocolate chip cookies, pudding, etc.) you would make with Truvia.
Want to increase your chances of winning? You can comment up to 4 separate times! GOOD LUCK!! The winner will be announced Monday, April 1, 2013.
*This post and giveaway is sponsored by Truvia. All opinions are my own.