'Supernatural' Brownies and Happy Father's Day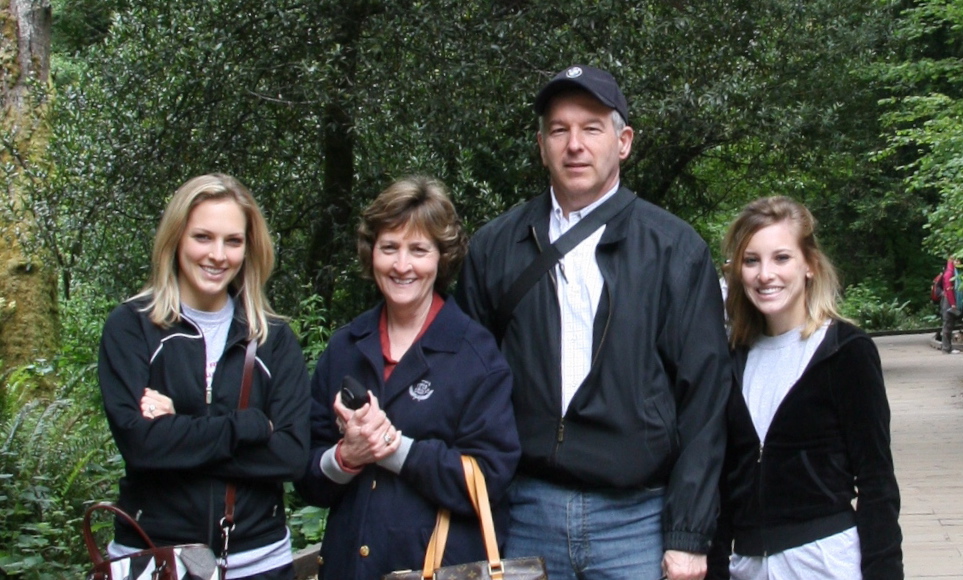 Happy Father's Day to all who are Dads!
For those of you who know my Dad, you know that he LOVES chocolate. Fortunately for him, he had a DOUBLE-DOSE of brownies this weekend!!
My sister Brittany came in from Michigan this weekend and while she and my mom were perusing the Internet, they came across a recipe for brownies from Saveur called Nick's Supernatural Brownies. Mom and Brittany made the brownies on Friday, and called me up that night to tell me how good they were!
I was a little jealous that I wasn't at my parent's house to try the brownies, so the next day I decided to whip up a batch for myself… and with hopes to give some to my father-in-law, Tony. (Sorry Tony – As I'm writing this, there are only 3-4 brownies left!!)
On Sunday when my parent's came over to my house for Father's Day, they brought over 4 of their brownies. We did a little comparing, and noticed that our brownies looked a little different.
Mom's were thicker, lighter in color and slightly sweeter. The reason:
she baked her's in a 9 x 13″ pan
she used light brown sugar
she used semi-sweet chocolate.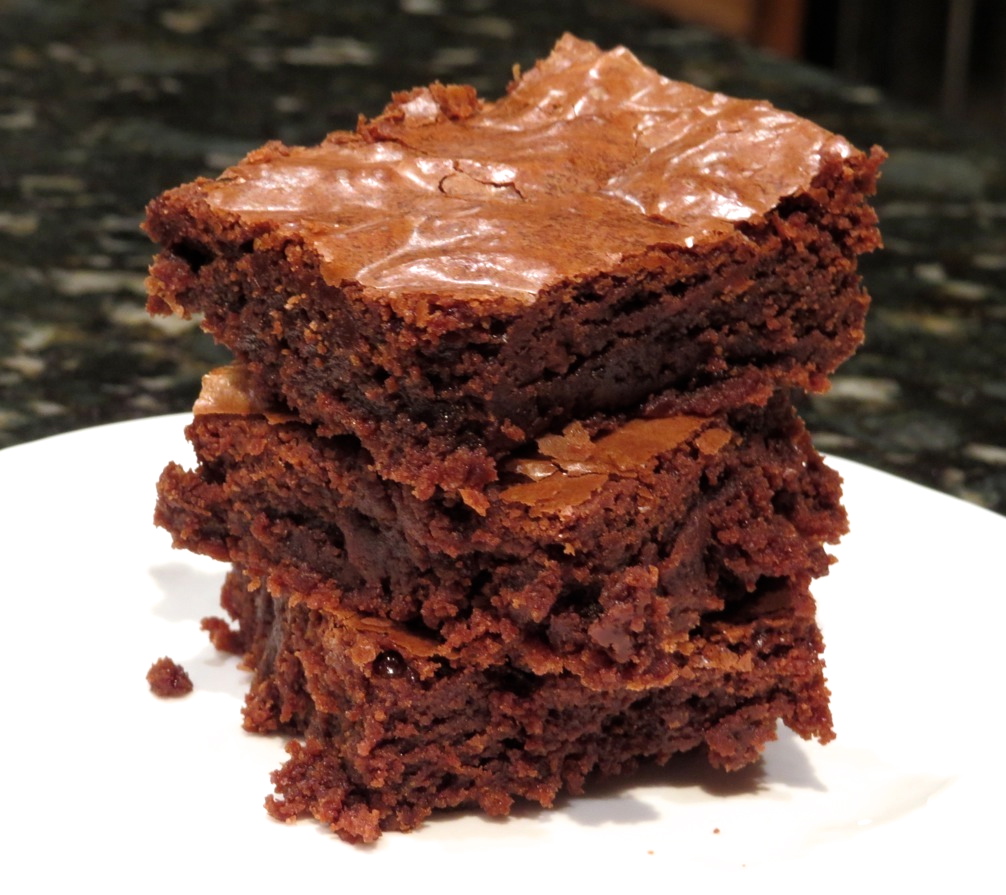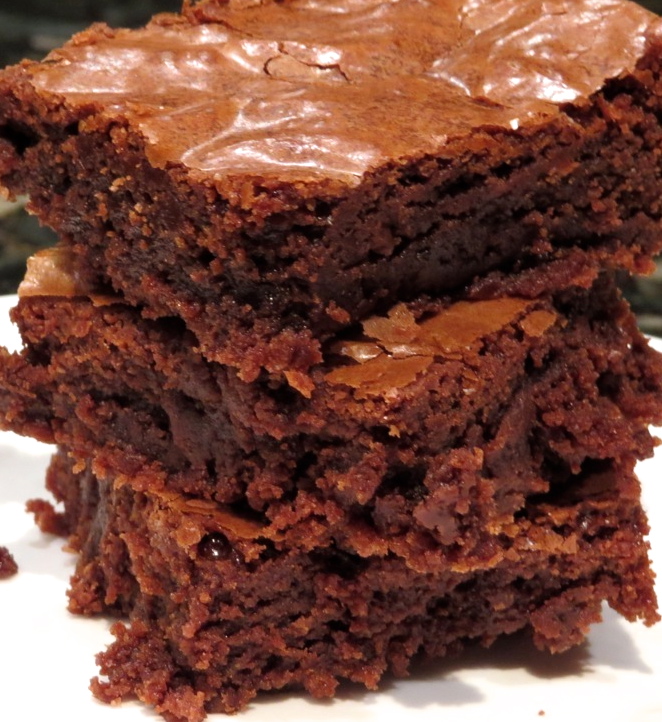 My version of the supernatural brownies were darker, slightly more fudgy, thinner, and not quite as sweet. The reason:
I baked mine in an 8″ square pan since I halved the recipe.
I used dark brown sugar
I used unsweetened chocolate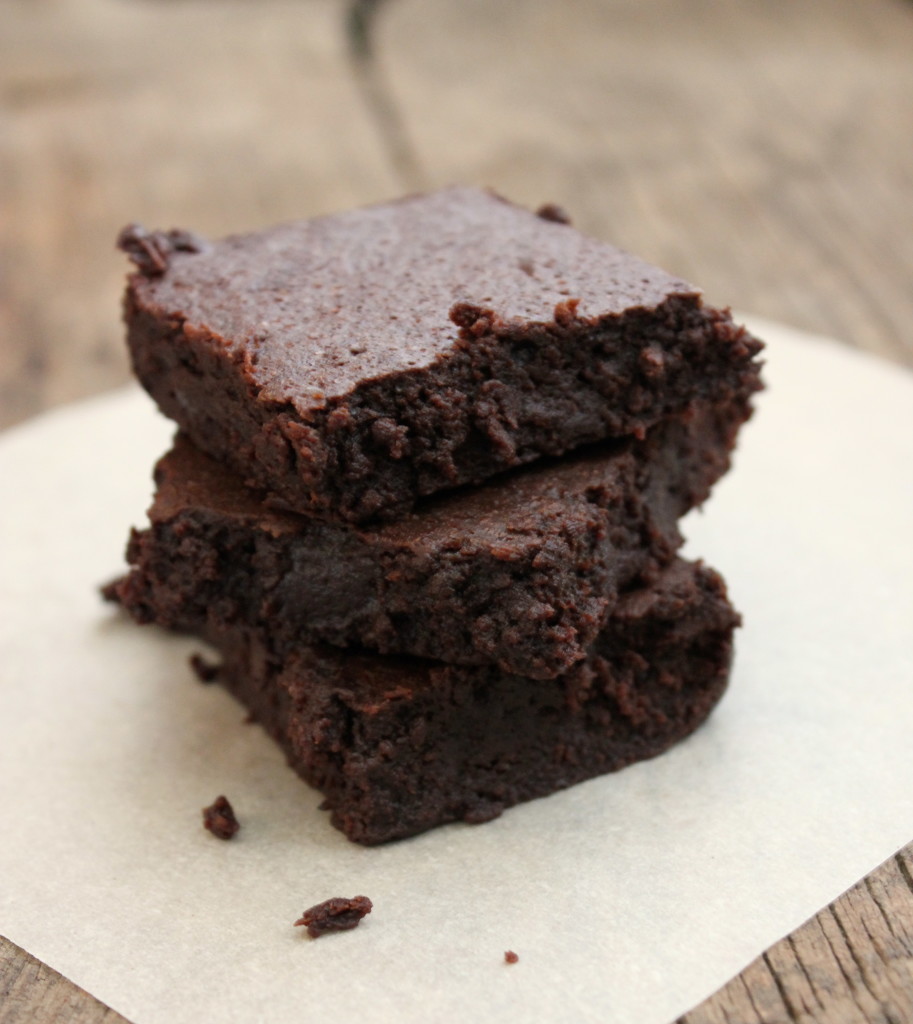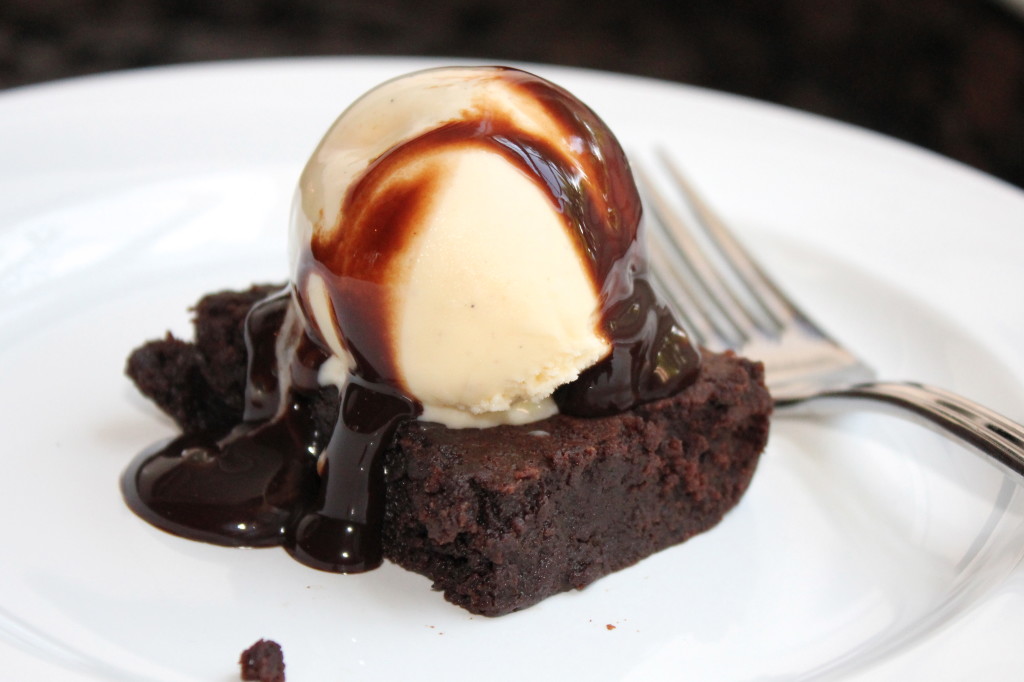 So, which brownies are better, my mom's version or mine?
It's hard to tell. Matt likes mine better, I like Mom's because they were slightly sweeter, and Dad was indifferent… chocolate is chocolate in his opinion!
Anyways, Happy Father's Day!!!

'Supernatural Brownies'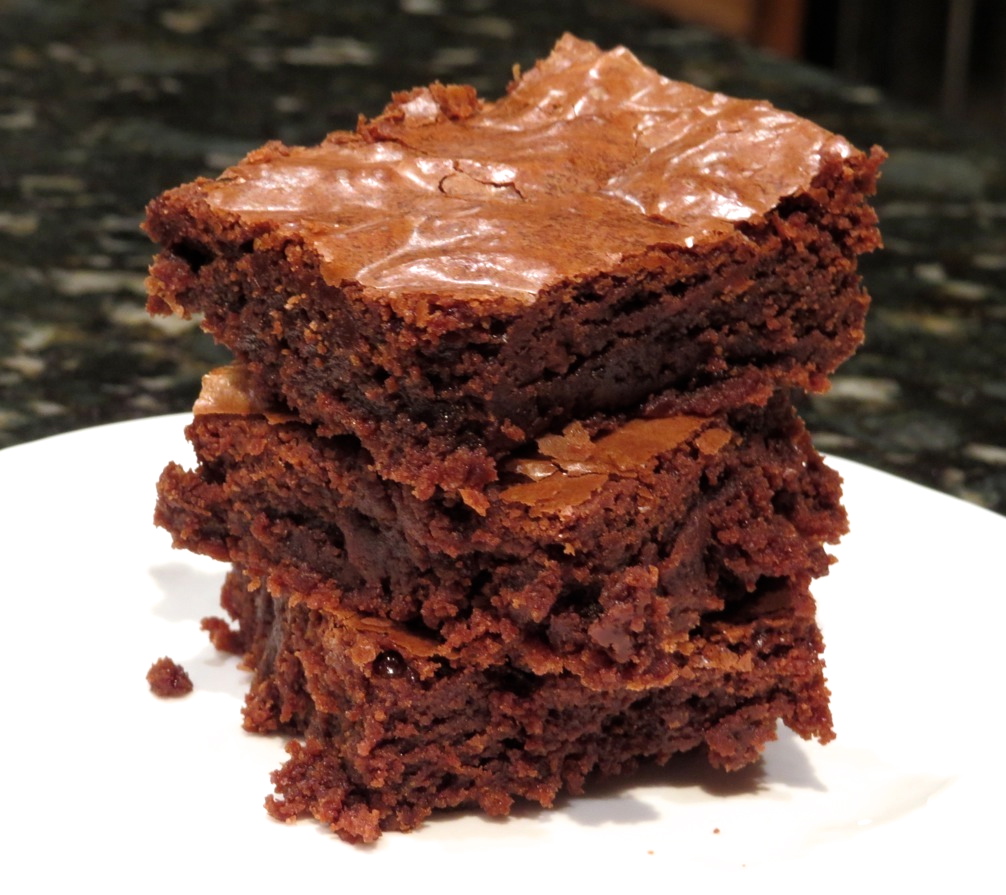 Ingredients
16 Tbsp. unsalted butter, plus more for greasing
8 oz. bittersweet chocolate, cut into ¼" pieces (Mom used semi-sweet, I used unsweetened)
4 eggs
1 cup sugar
1 cup firmly packed light brown sugar (I used dark brown sugar)
2 tsp. vanilla extract
½ tsp. fine salt
1 cup flour
Instructions
Heat oven to 350°. Grease a 9" x 13" baking pan with butter and line with parchment paper; grease paper. Set pan aside.
Pour enough water into a 4-quart saucepan that it reaches a depth of 1". Bring to a boil; reduce heat to low. Combine butter and chocolate in a medium bowl; set bowl over saucepan. Cook, stirring, until melted and smooth, about 5 minutes. Remove from heat; set aside.
Whisk together eggs in a large bowl. Add sugar, brown sugar, vanilla, and salt; whisk to combine. Stir in chocolate mixture; fold in flour. Pour batter into prepared pan; spread evenly. Bake until a toothpick inserted into center comes out clean, 30–35 minutes. Let cool on a rack. Cut and serve.
Notes
Recipe adapted from: Nick Malgieri