Parmesan Skillet Croutons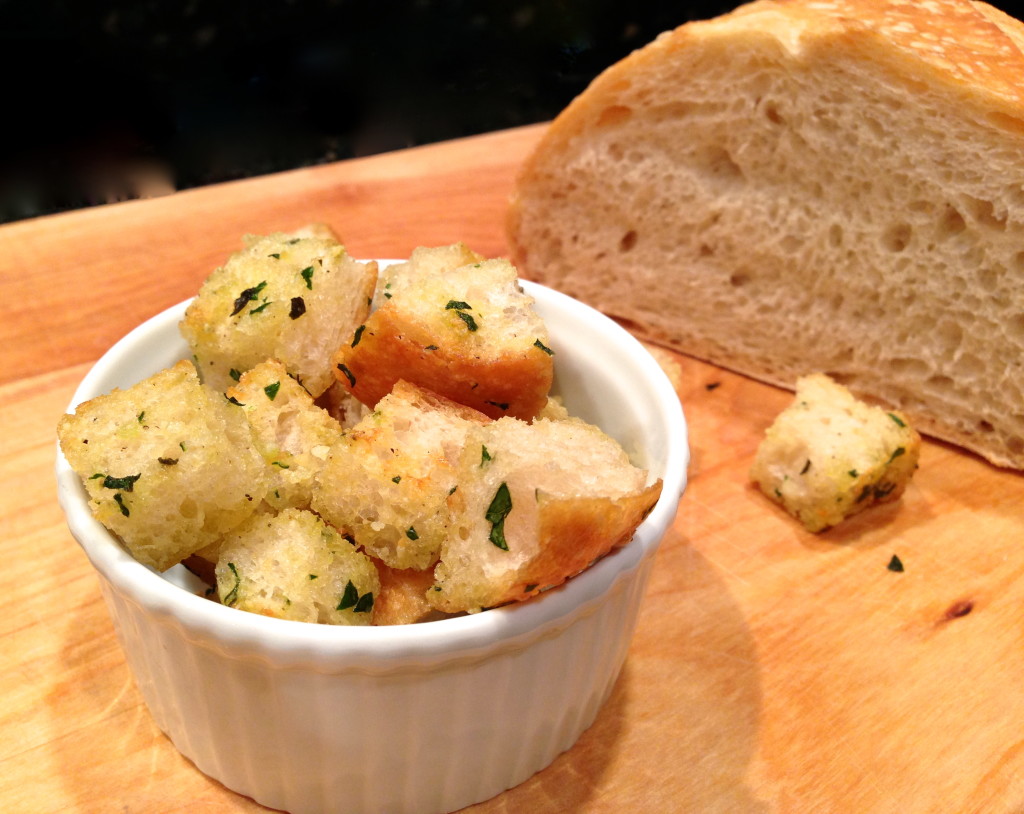 Unless you count restaurants, I doubt very many of you have ever eaten homemade croutons….I sure haven't.
I think my mom was in the "baking mood" as I like to call it, and wanted to make something different than cookies or muffins in the kitchen. Flipping through Jennifer Perillo's cookbook, Homemade with Love, mom discovered this quick and easy recipe for croutons!
Not only are they well seasoned, these croutons are easy and quick to make, they are impressive to serve. Mom made these for dinner, served a top a caesar side salad, fresh bread and spaghetti.
Did I mention Italian food is my favorite? Enjoy!!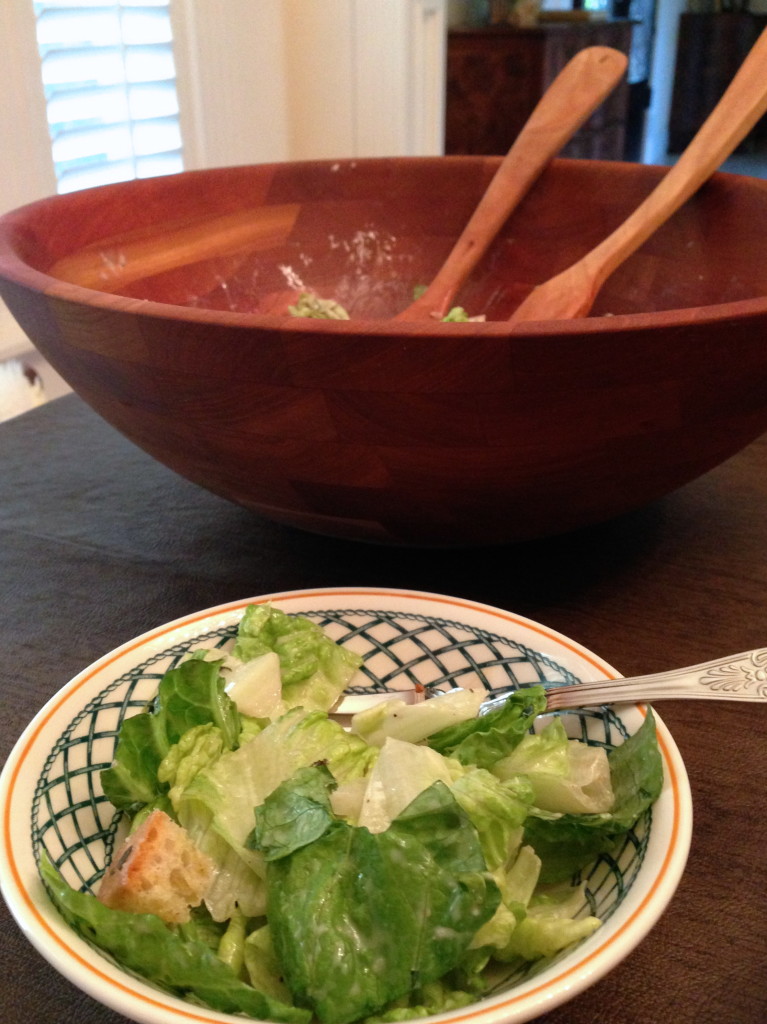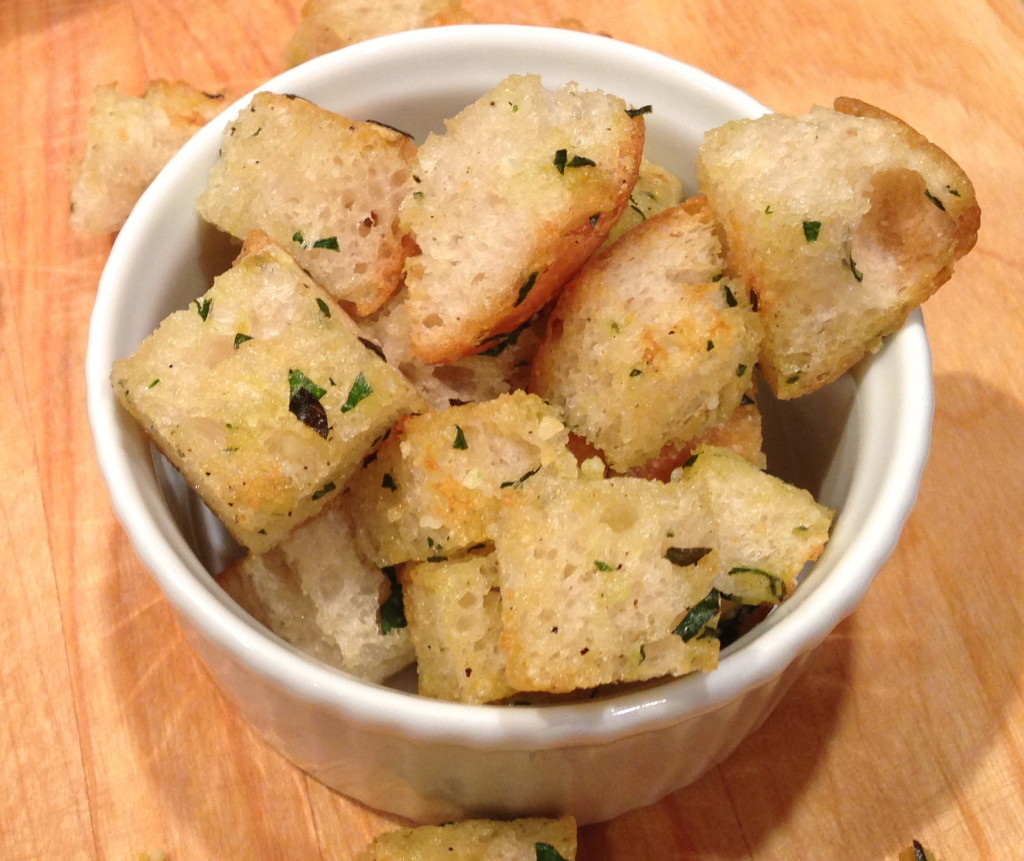 Parmesan Skillet Croutons
Prep time:
Cook time:
Total time: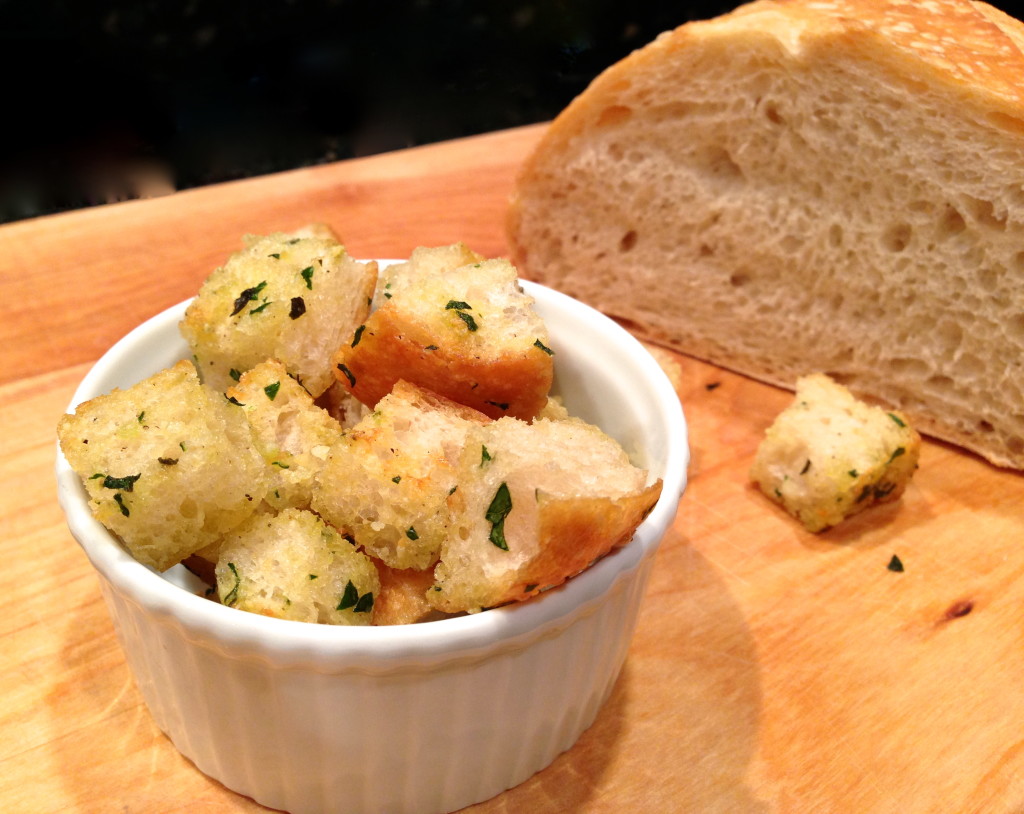 Source: Homemade with Love by Jennifer Perillo
Ingredients
2 cups (80 grams) cubed day-old baguette
1 tsp. (2 grams) finely chopped fresh flat-leaf parsley
2 Tbsp. (6 grams) grated Parmesan cheese
Sea salt and freshly ground black pepper
1 Tbsp. (15 mL) extra virgin olive oil
Instructions
Toss all ingredients together in a bowl until the bread cubes are well coated.
Heat an 8-inch (20 cm) skillet over medium heat. Add the seasoned bread cubes to the pan and cook, turning occasionally, until golden all over, 5 to 7 minutes.
Store in an airtight container for up to 3 days.