Upside-Down Wedding Cake (No really!)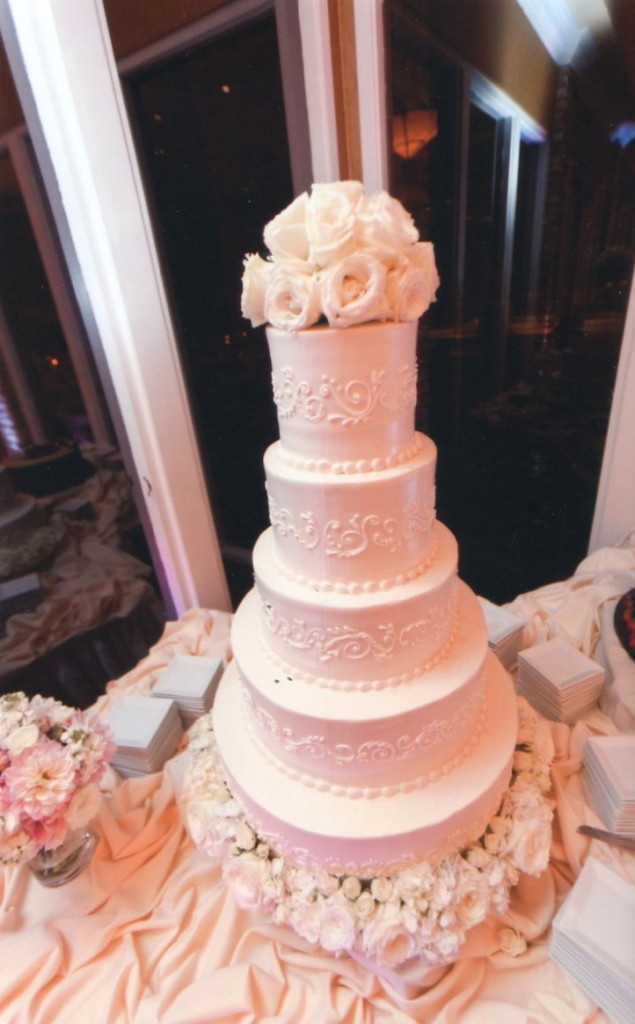 Gorgeous cake right?
It sure was!!! While the bridal party, the parents, the in-laws, the grandparents, the kids, the wedding guests and I got to thoroughly enjoy this cake, my sister Brittany and her husband Colby did not. 🙁
That's what typically happens during weddings, right? (Wrong if you're my mother in-law Paula.  She  wouldn't have had the slightest bit of trouble sitting down to enjoy a nice big slice of cake!) But the bride and groom are not at all like Paula, and thus didn't really get a chance to enjoy their beautifully crafted wedding cake. They were doing their due diligence of visiting and thanking people for coming.
Like I said, the cake was AWESOME!!! Each layer of the tiered cake had a different flavor. One was red velvet with mini chocolate chips, another was strawberry, and the last was white chocolate pound cake.
I had the red velvet. BEST. RED VELVET CAKE. EVER!!!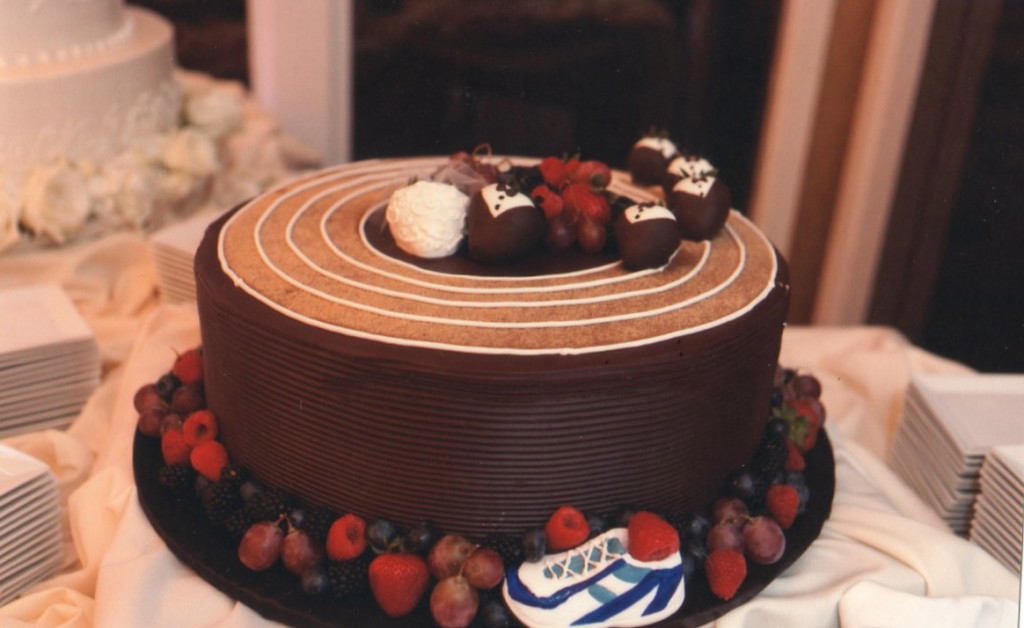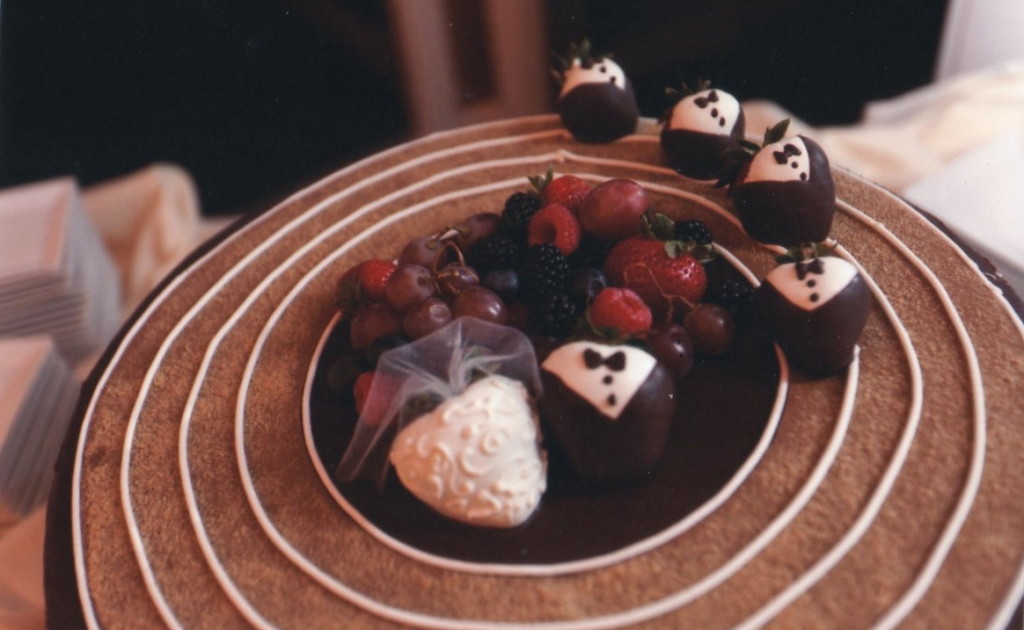 Let's not forget the groom's cake, which was chocolate s'mores: a chocolate cake with a thin filling of crushed graham crackers and marshmallow creme. The top of the cake mirrored a track and it had chocolate and white chocolate tuxedo dipped strawberry groomsmen running around it.
Plus, instead of alcohol (we don't drink), there was a coffee/hot chocolate bar, and party favor bags with pink and white M&Ms, white chocolate covered pretzels, Hershey's Kisses, popcorn and jelly beans!
Don't worry, it wasn't a sugar reception. There was normal food too like pb&j, ham and cheese and chicken salad sandwiches. Talk about walking away full!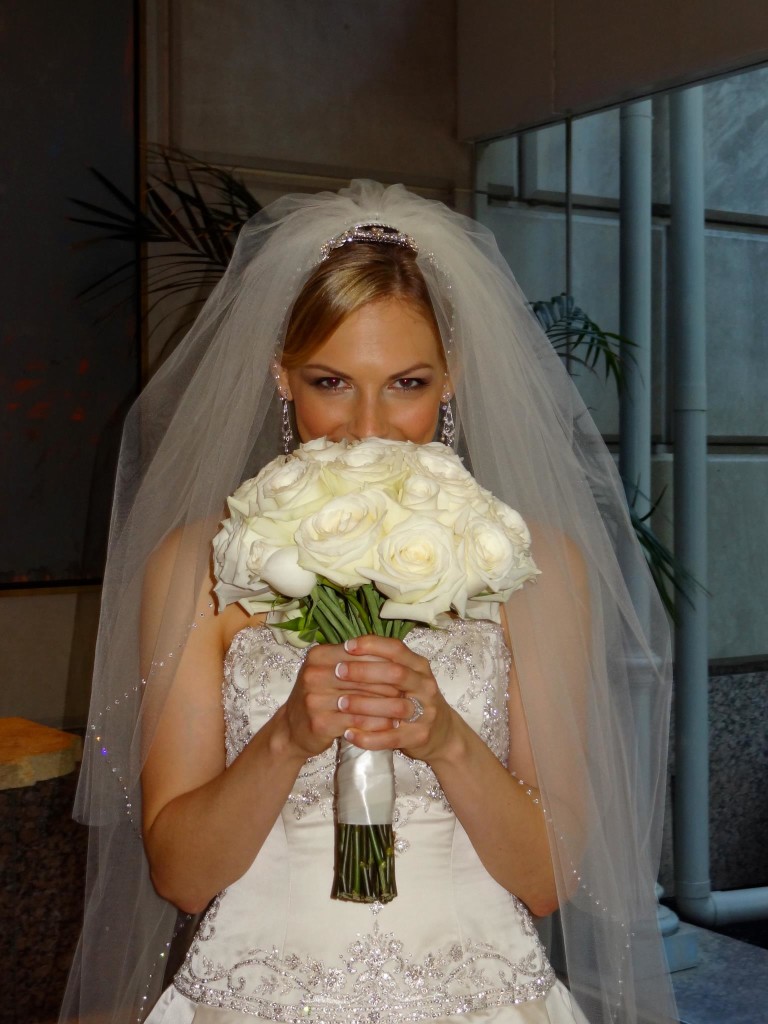 But anyways… Happy 1st Anniversary to my sister Brittany and her husband Colby!!!
One of my favorite wedding traditions is the 1 year "save a piece of your cake" tradition. While the taste of the cake one year later isn't all that good, it's still fun cutting a large slice and remembering the good times from your wedding.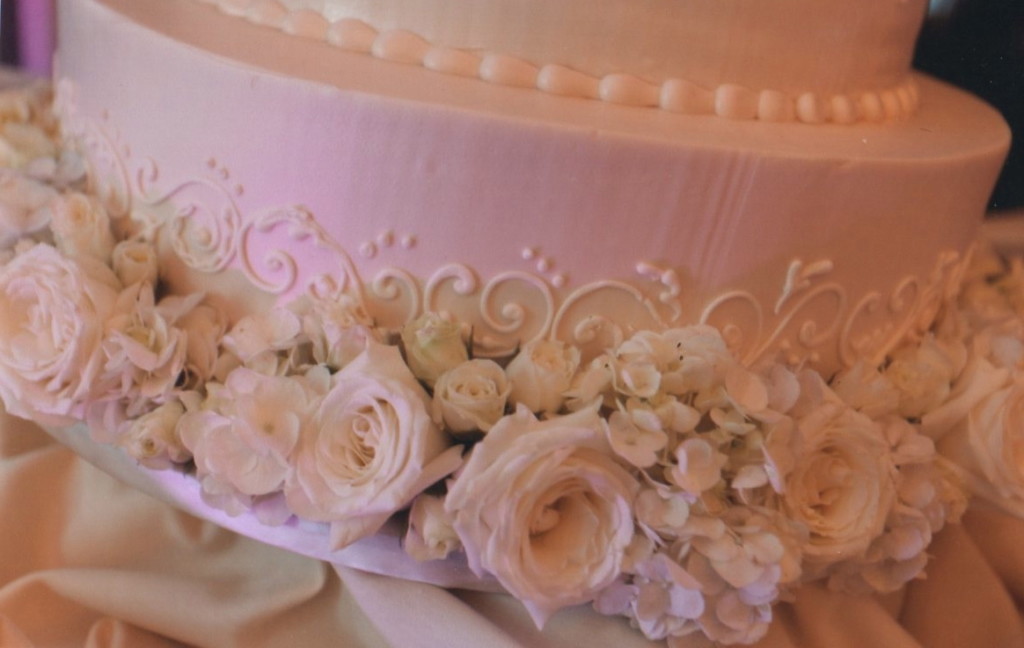 BUT UNFORTUNATELY for Brittany and Colby, someone at the reception venue threw her cake into the trash!!!!
My mom was the one who realized it late that night and had to break the bad news to Brittany. Yikes!!! And yikes for several reasons….
Not only did their wedding cake get thrown in the trash…
It was raining cats and dogs on the night of their wedding in the middle of August!!!
Brittany's wedding dress almost got ruined because a skunk sprayed the dogs two nights before her wedding and the dogs brought the skunk stench inside the house!
Ask Brittany for the other mishaps…. there were quite a few!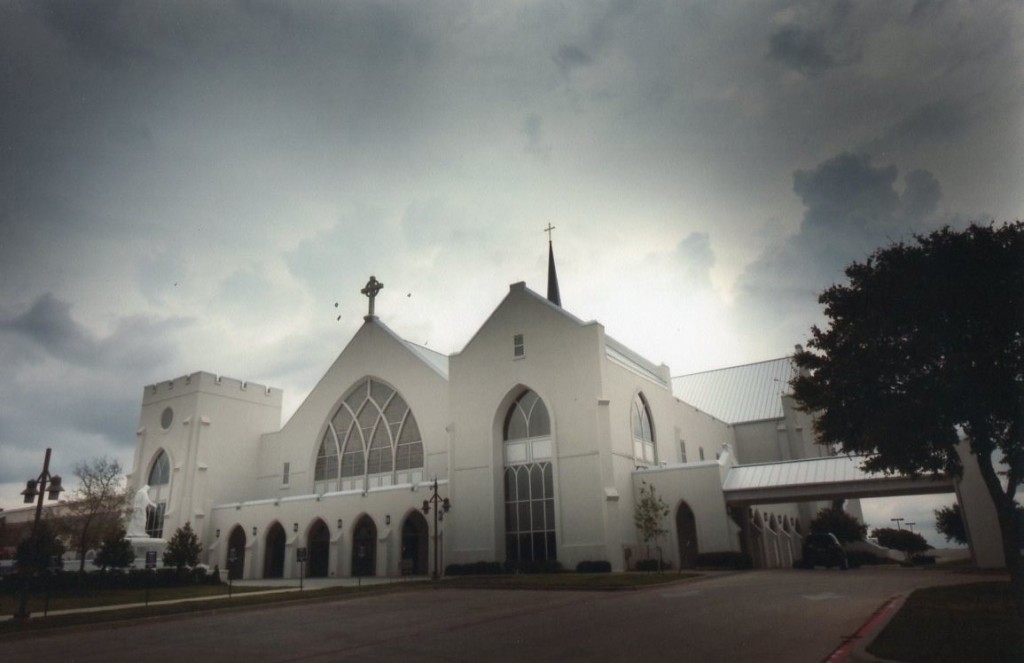 So in order to make things right, the bakery who made the wedding cake offered to ship Brittany and Colby a replica to them in Michigan. Sounds great, right?
Fresh cake. Check.
Something to look forward to in the mail. Check.
BUT…the bakery is in Dallas, and Brittany and Colby live in Michigan!!! Let's hope for save travels for that cake.
And this is what arrived in the mail: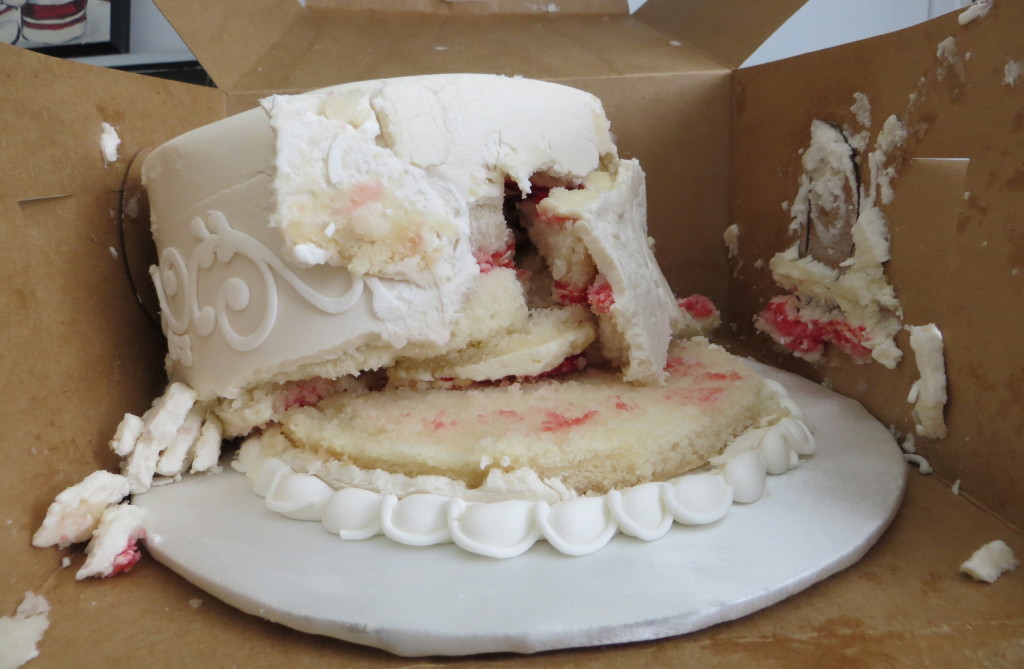 Obviously safe travels weren't necessarily obtained for the poor cake. Apparently it was thrown around in it's box, huge gaps in the cake crushed, and buttercream frosting all over the place!
Honestly, I think its hilarious and "par for the course" as Matt would say. I told Brittany she should have ordered cake balls.
Matt called it an "upside-down wedding cake".
Mom said that maybe the bakery was sending her a "replica" of the one in the trashcan!!! Hahaha. 🙂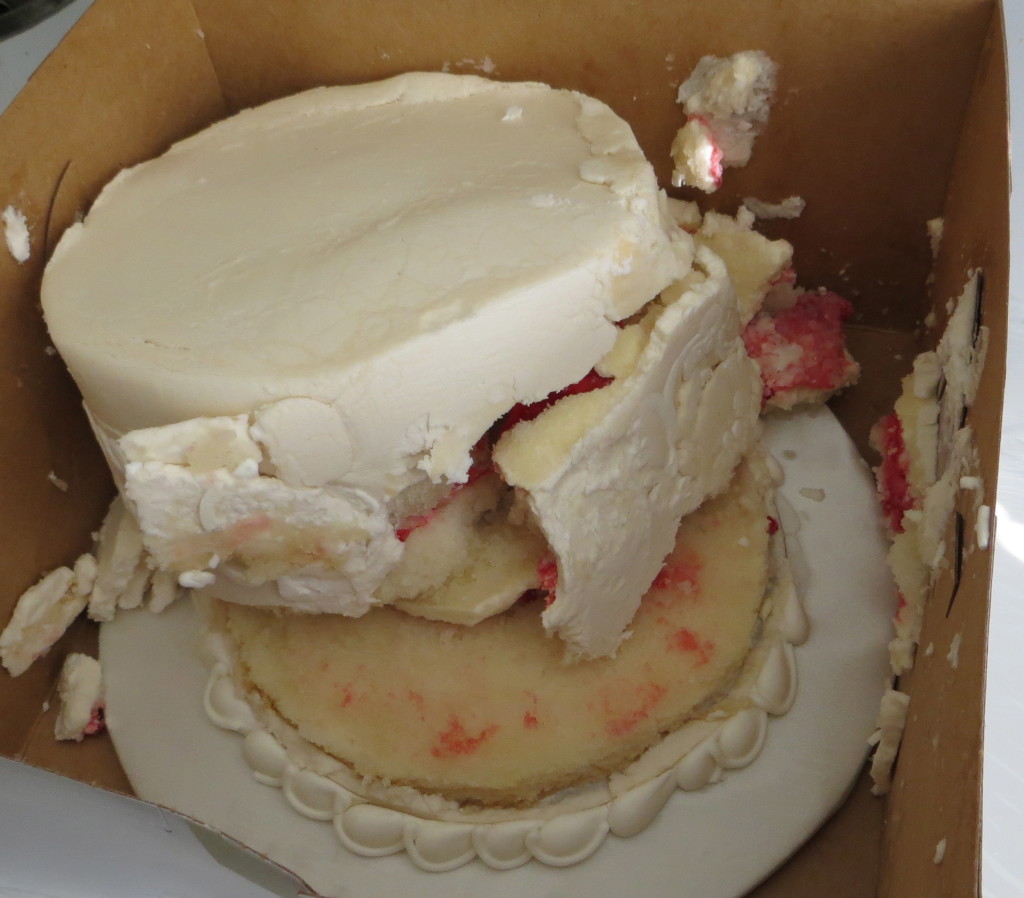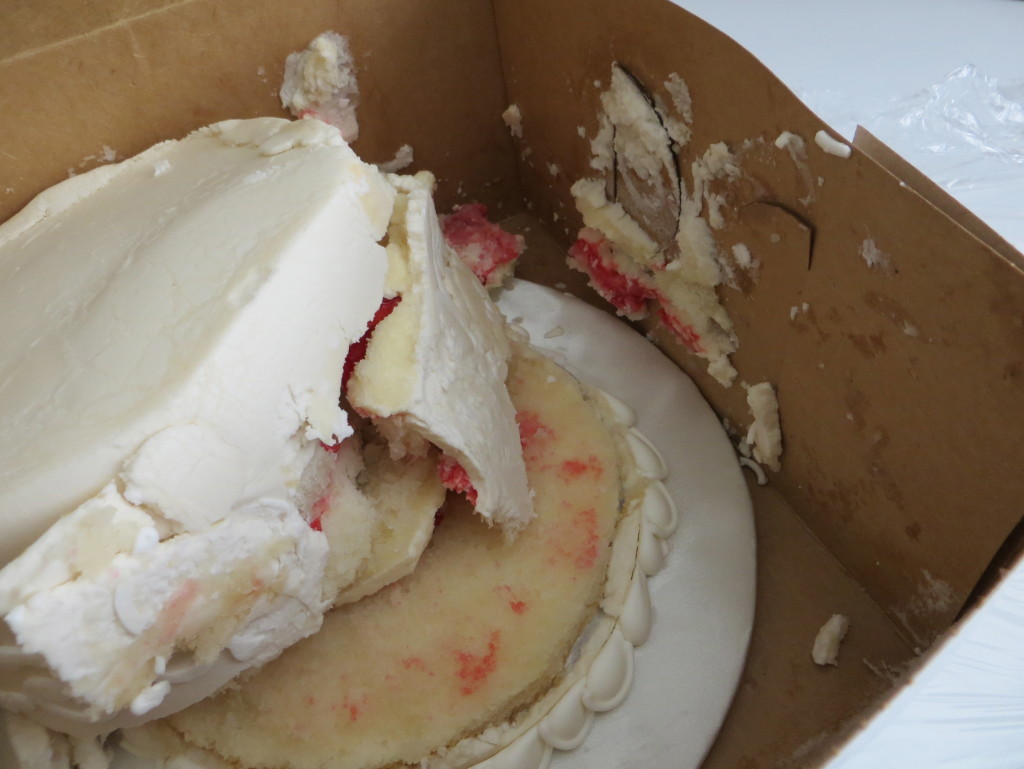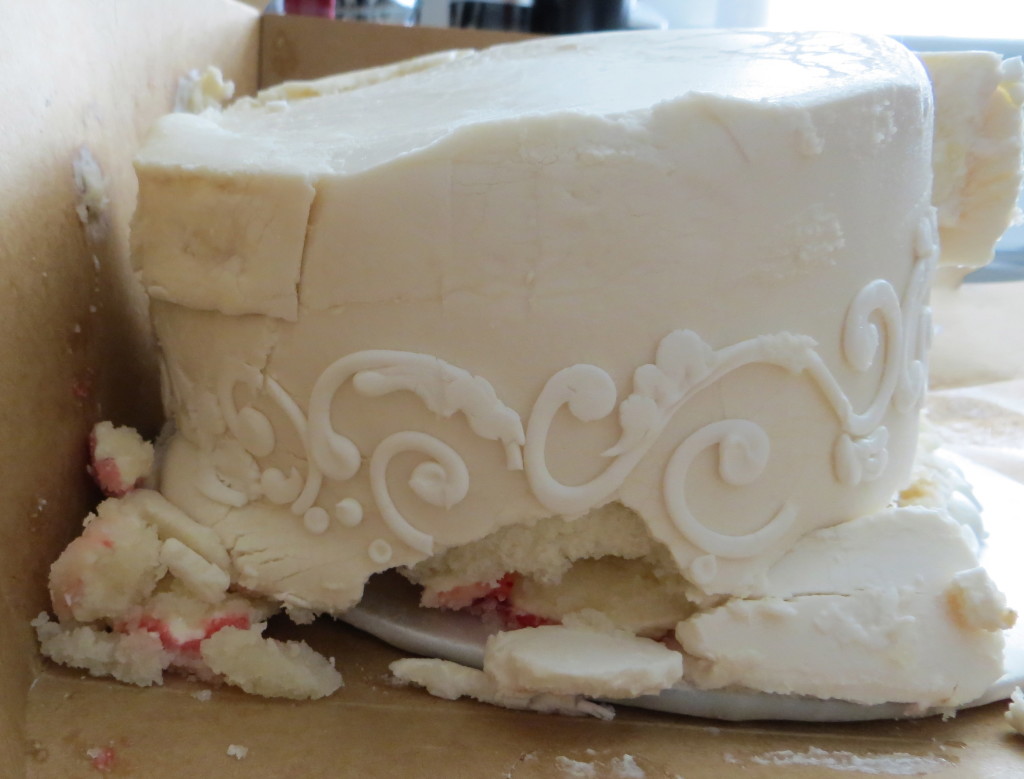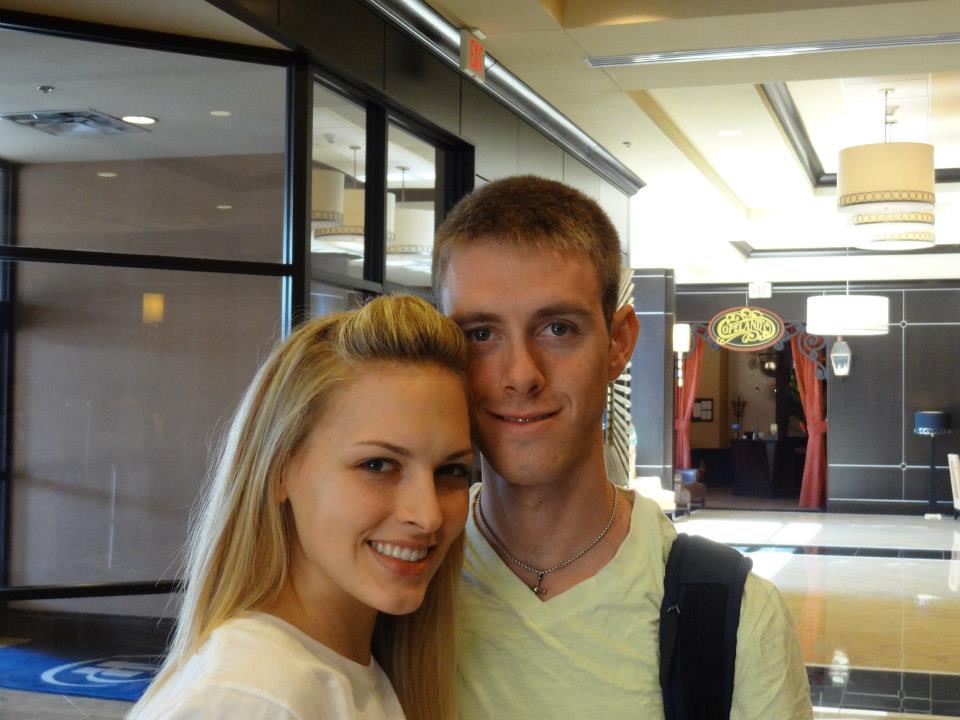 Anyways, I hope ya'll enjoyed your 1st Anniversary and Matt and I wish you many many more!!!!