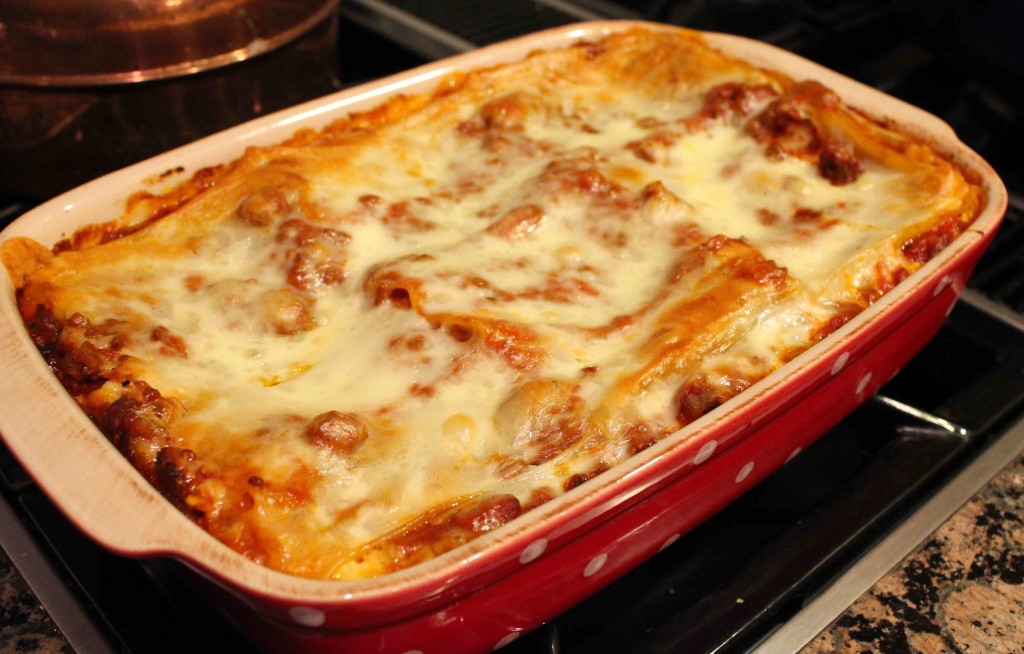 Matt is a huge fan of lasagna and until now, I had never found a recipe that I truly loved until this one by Dallas' own John Chandler.
While sitting in the lobby at Goodyear Tire a few months ago waiting for an oil change, I saw a segment on Good Morning America for the world's best lasagna. (Watch the clip HERE). The man behind the recipe is John Chandler, a Dallas home cook who posted his lasagna recipe on AllRecipes.com 11 years ago, never thinking it would be the most popular recipe of all time on that website!
With more than 8,000 five-star reviews, it definitely lived up to it's name "world's best lasagna". After watching the GMA segment and leaving Goodyear Tire craving lasagna, I made it a point to make this lasagna for Matt and I later that week.
And the verdict was??? We LOVED it!
The recipe is actually quite simple and uses  simple, easily found ingredients from your typical grocery store… nothing weird of fancy; just fresh mozzarella, Parmesan and ricotta cheese, Italian sausage, lean ground beef, garlic, tomato sauce and paste, Italian seasonings, and lasagna noodles. It's definitely a winner and we're definitely eating this again!
Plus it serves 12 so it would be perfect for a large family get together or party. Enjoy!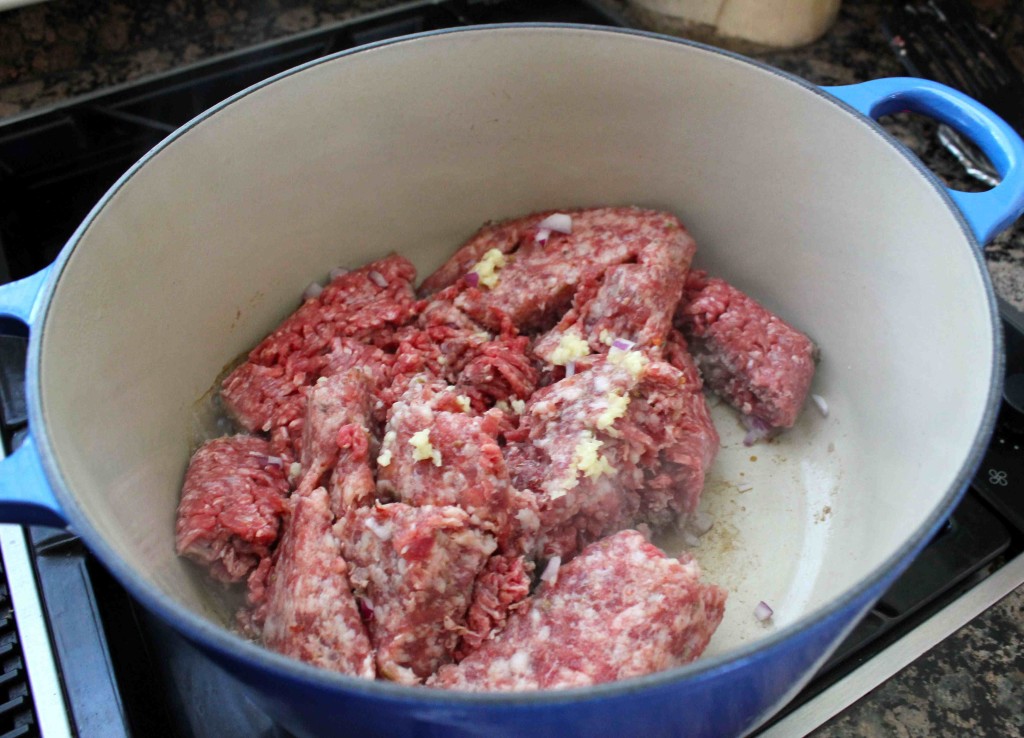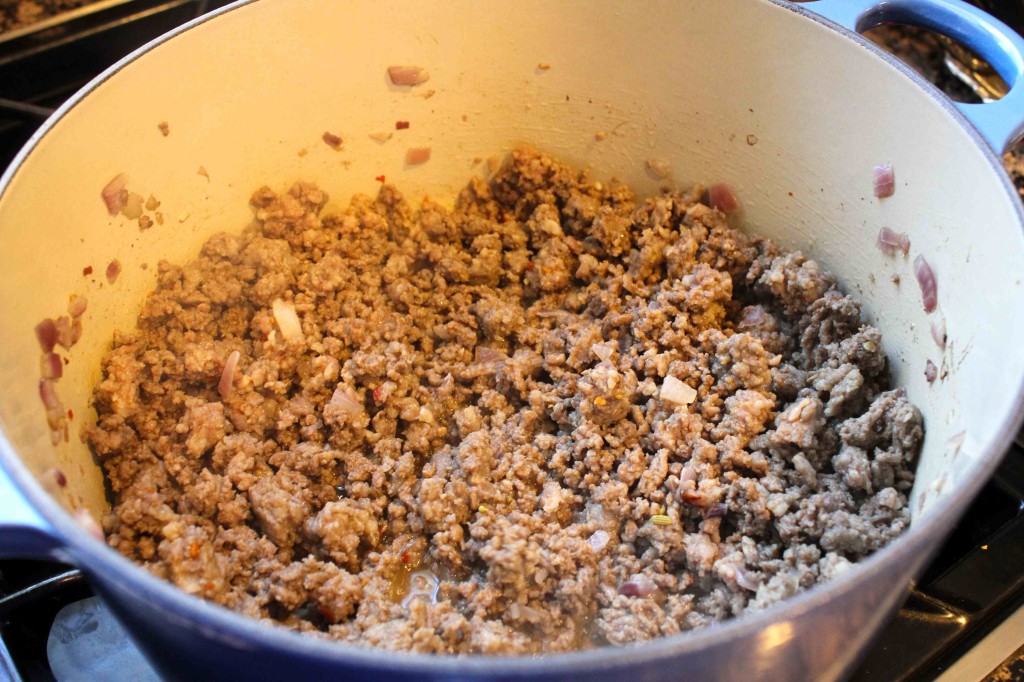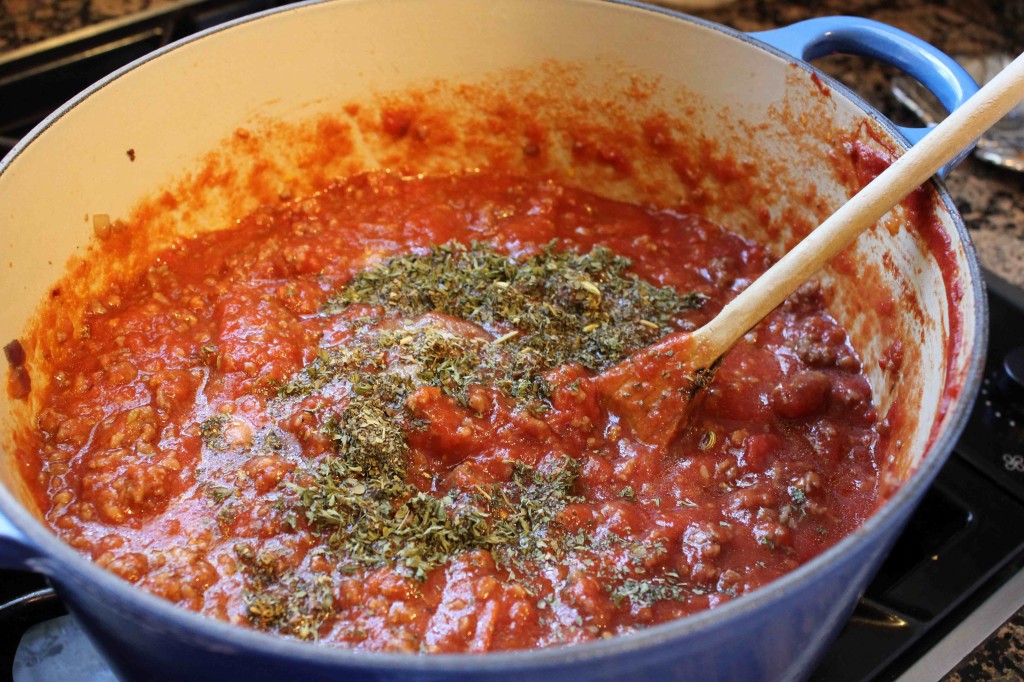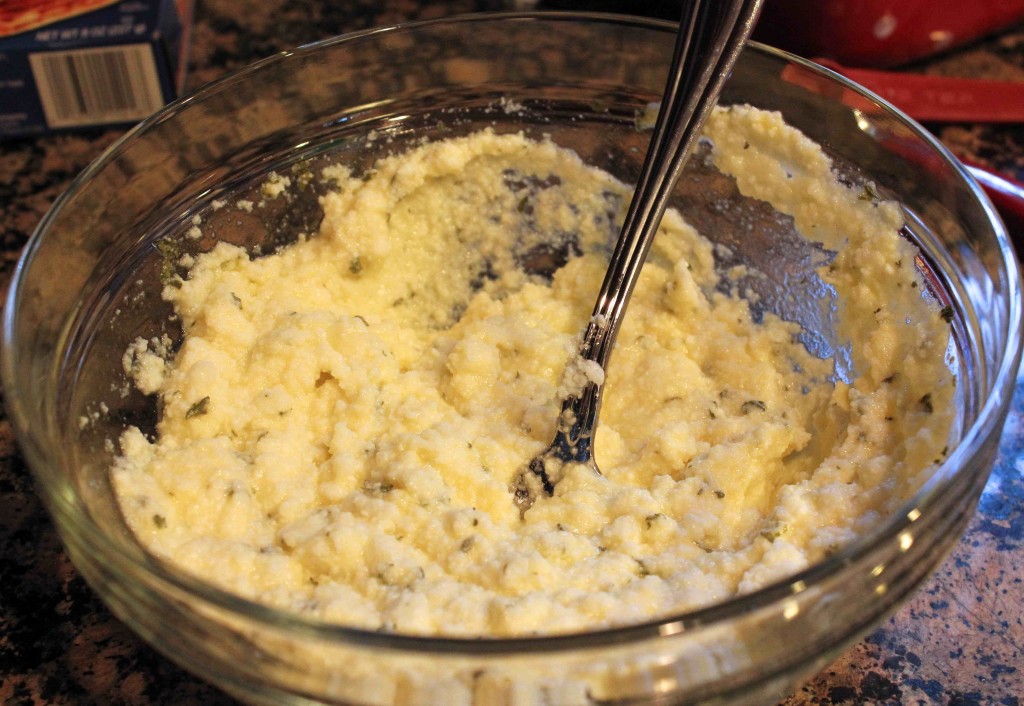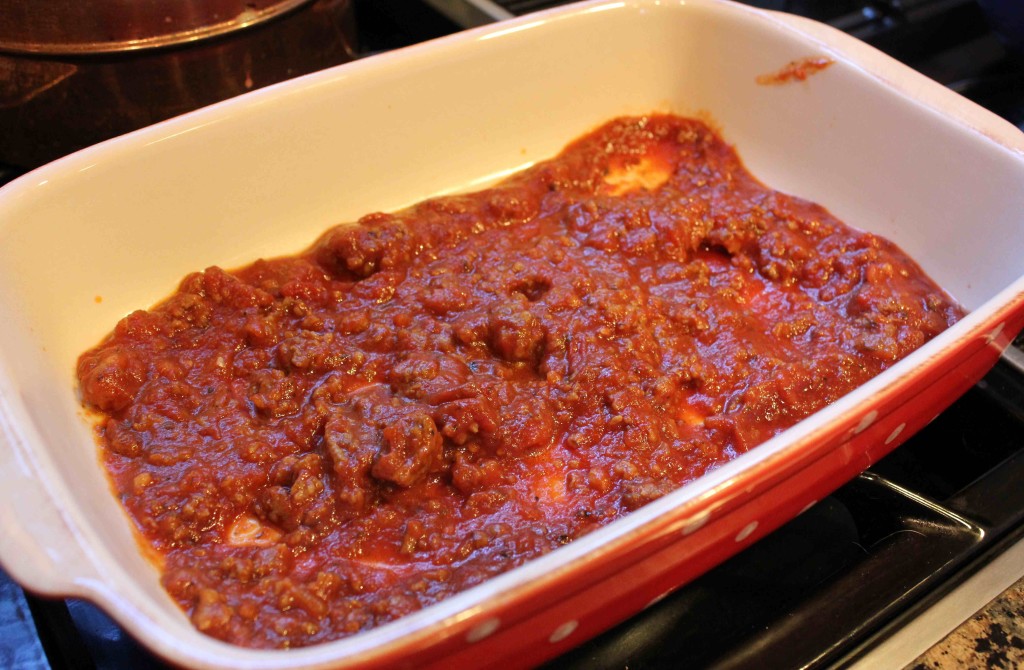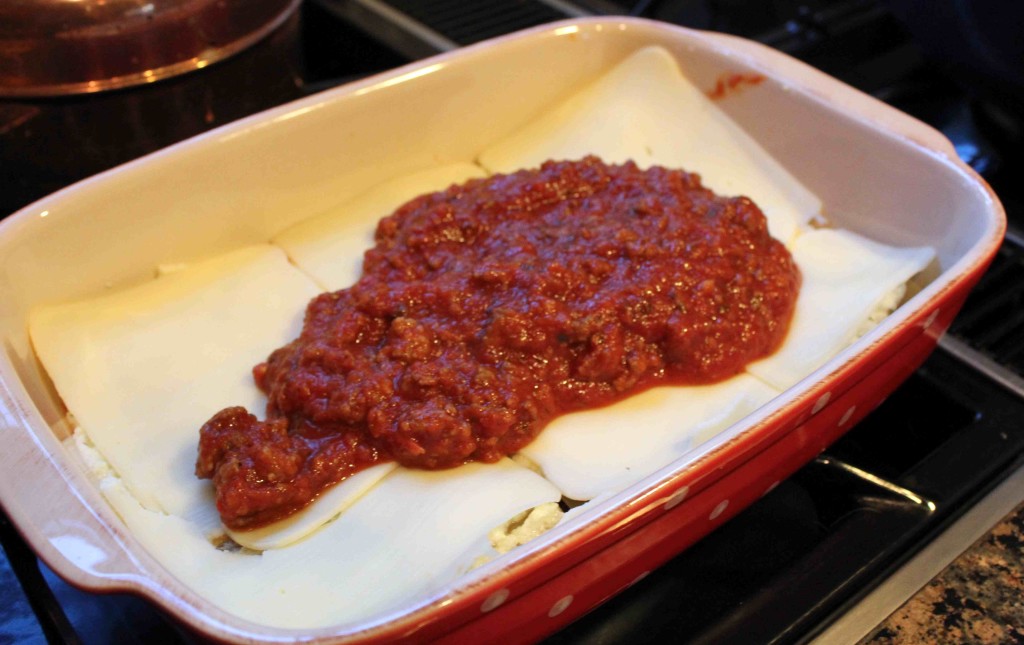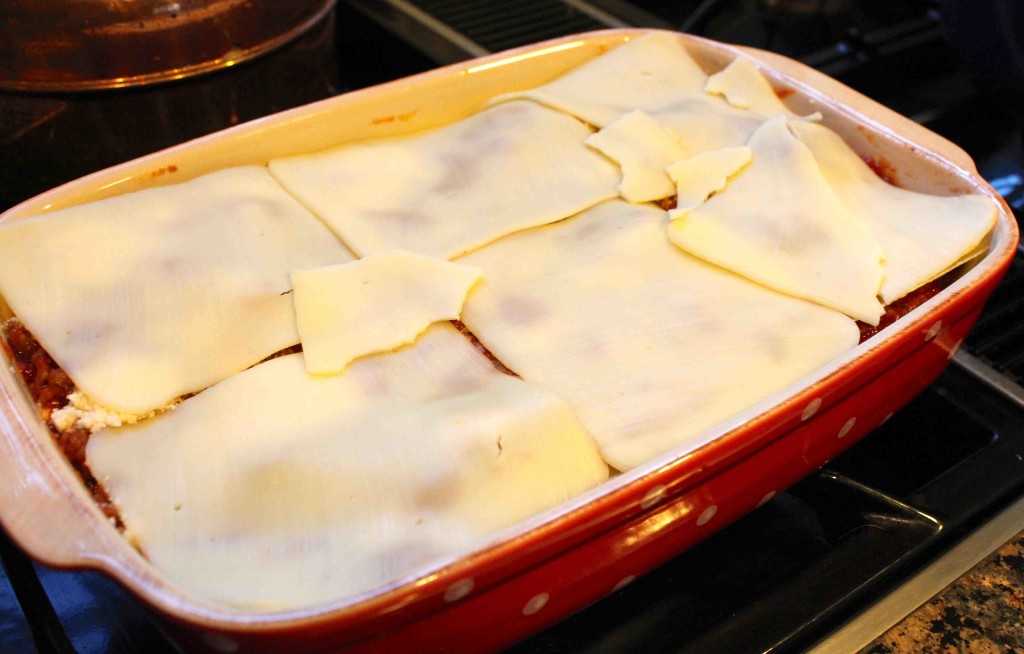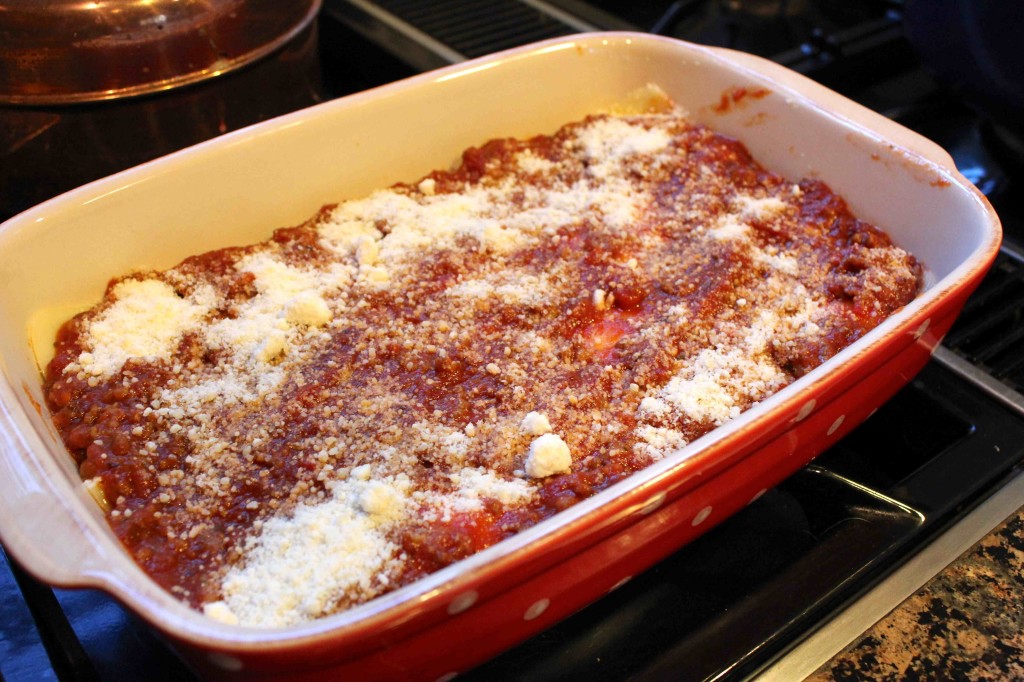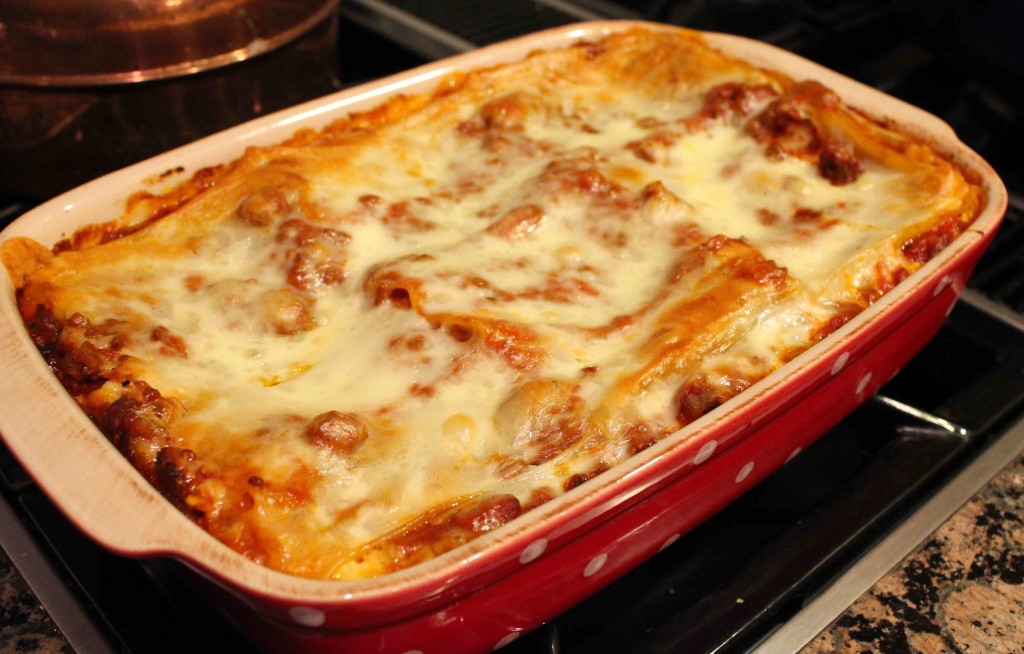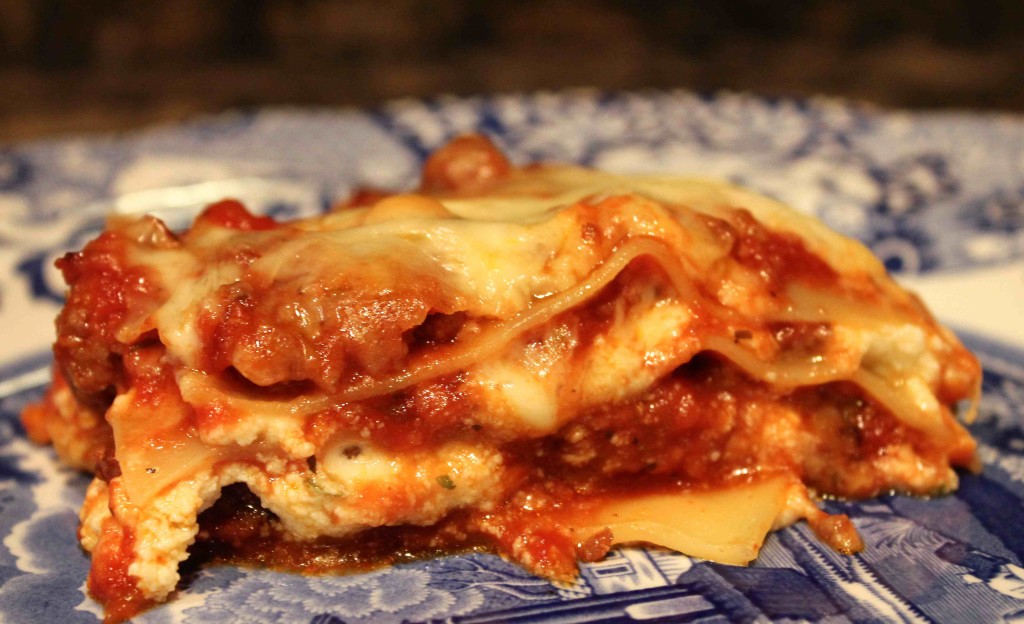 World's Best Lasagna
Prep time:
Cook time:
Total time: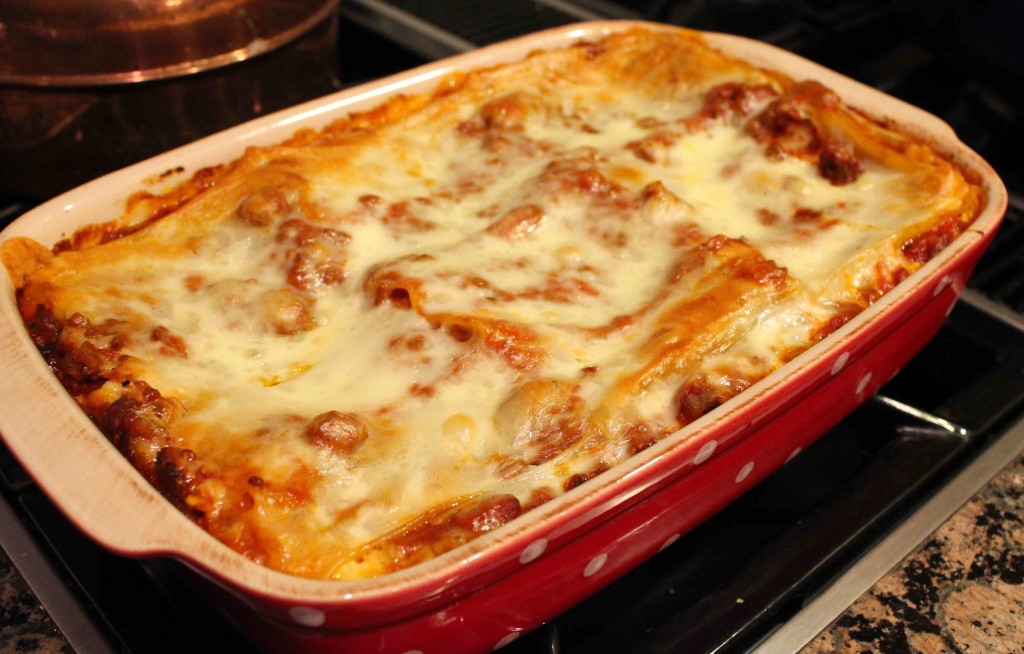 Adapted from John Chandler
Ingredients
1 pound mild Italian sausage
1 pound lean ground beef
½ cup minced onion
2 cloves garlic, crushed
1 (28-ounce) can crushed tomatoes
2 (6-ounce) cans tomato paste
2 (6.5-ounce) cans tomato sauce
½ cup water
2 Tbsp. white sugar
1½ tsp. dried basil leaves
½ tsp. fennel seeds
1 tsp. Italian seasoning
1 Tbsp. salt
¼ tsp. ground black pepper
4 Tbsp. chopped fresh parsley
12 lasagna noodles (or can use no-boil lasagna)
16 ounces ricotta cheese
1 egg
½ tsp. salt
¾ pound mozzarella cheese, sliced
¾ cup grated Parmesan cheese
Instructions
In a Dutch oven, cook sausage, ground beef, onion, and garlic over medium heat until well browned. Stir in crushed tomatoes, tomato paste, tomato sauce and water. Season with sugar, basil, fennel seeds, Italian seasoning, 1 tablespoon salt, pepper, and 2 tablespoons parsley. Simmer, covered for about 1½ hours, stirring occasionally.
Bring a large pot of lightly salted water to a boil. Cook lasagna noodles in boiling water for 8-10 minutes. (Or use no-boil lasagna noodles). Drain noodles, and rinse with cold water. In a mixing bowl, combine ricotta cheese with egg, remaining parsley and ½ teaspoon salt.
Preheat oven to 375 degrees F (190 degrees C).
To assemble, spread 1½ cups of meat sauce in the bottom of a 9 x 13-inch baking dish. Arrange 6 noodles lengthwise over meat sauce. Spread with one half of ricotta cheese mixture. Top with a third of mozzarella cheese slices. Spoon 1½ cups meat sauce over mozzarella, and sprinkle ¼ cup Parmesan cheese. Repeat layers and top with remaining mozzarella and Parmesan cheese. Cover with foil: to prevent sticking, either spray foil with cooking spray, or make sure the foil does not touch the cheese.
Bake in preheated oven for 25 minutes. Remove foil and baking an additional 25 minutes. Cool for 15 minutes before serving.