Spicy Spaghetti with Beef & Vegetables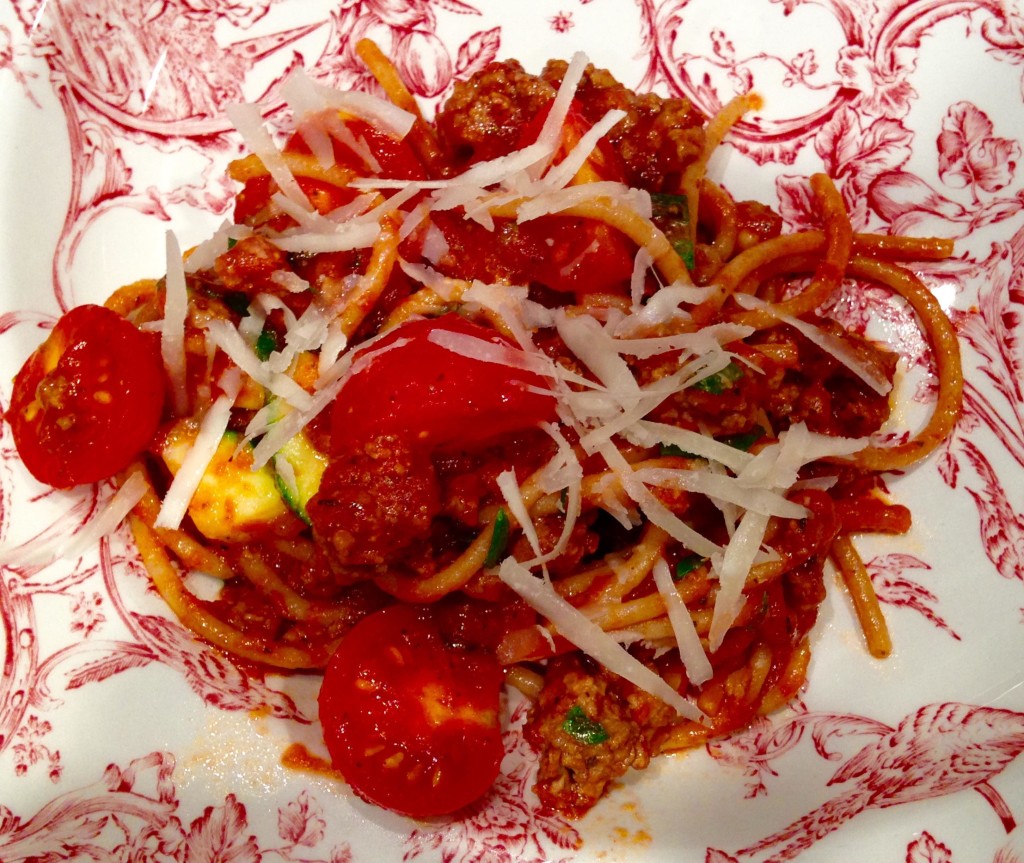 While the pictures I took don't do it justice, this is the perfect pasta recipe to make this summer. Loaded with freshly picked cherry tomatoes from our garden and diced zucchini, you can't get much healthier than this twist on the traditional spaghetti with bolognese sauce.
Our family likes to eat healthy, buy organic, and cut out as much processed foods as we can. This day and age, our meat is injected with hormones, and our produce is sprayed with insecticide and chemicals; it's just downright scary.
I used to buy the jarred marinara sauce to make my spaghetti sauce, but the more and more I ate it, it tasted sugary and somewhat "old". I've been making my own meat sauce using The Meat Ball Shop's classic tomato sauce recipe and I'll never go back.
This is another great recipe for homemade meat sauce from Taking on Magazines blog, but  it has a bit of heat from the red pepper flakes, and is loaded healthy summer vegetables.
If Harper could eat adult food, she'd give it two thumbs up! lol. Enjoy!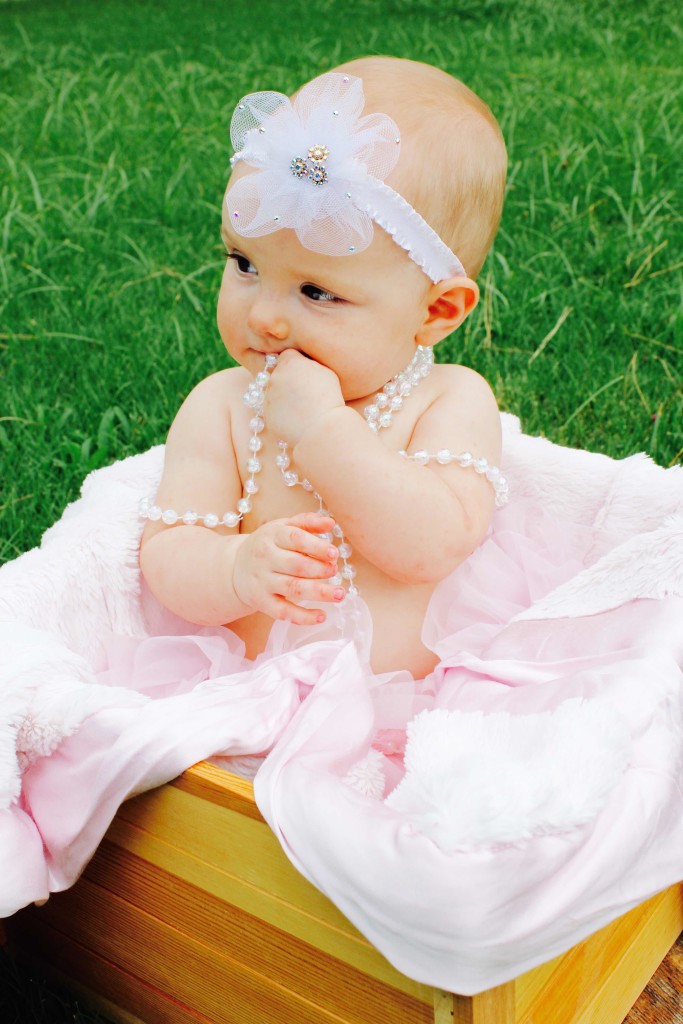 Spicy Spaghetti with Beef & Vegetables
Prep time:
Cook time:
Total time: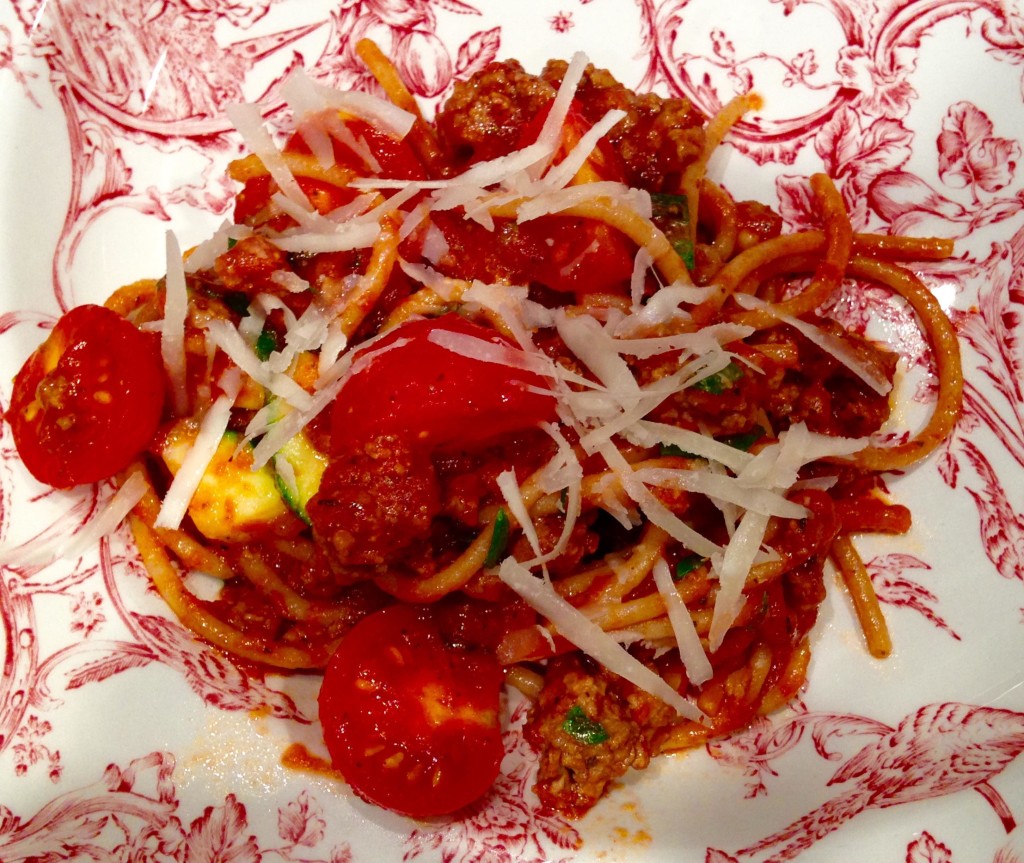 Source: Ground Beef Cooking 2015
Ingredients
8 ounces dry spaghetti, uncooked
½ pound ground lean sirloin beef
¼ cup chopped onion
1 can (15 oz) tomato sauce
1 Tbsp. red wine vinegar
1 tsp. Italian seasoning
½ tsp. granulated sugar
1 clove minced garlic
¼ tsp. crushed red pepper flakes
1 medium zucchini, thinly sliced (1 med = about 1 cup)
2 medium tomatoes, seeded, chopped (2 med = about 1 cup)
3 Tbsp. chopped fresh parsley
Instructions
Cook pasta according to package directions, omitting salt. Drain; set aside.
Combine meat and onions in medium nonstick skillet. Cook over medium heat 4 to 5 minutes, or until meat is no longer pink; stirring frequently. Drain, if necessary.
Stir in tomato sauce, vinegar, Italian seasoning, sugar, garlic and red pepper. Cook 3-4 minutes, or until heated through, stirring occasionally.
Add pasta and zucchini; mix well. Cook 2-3 minutes, or until heated through, stirring occasionally. Stir in tomatoes and parsley; heat through.