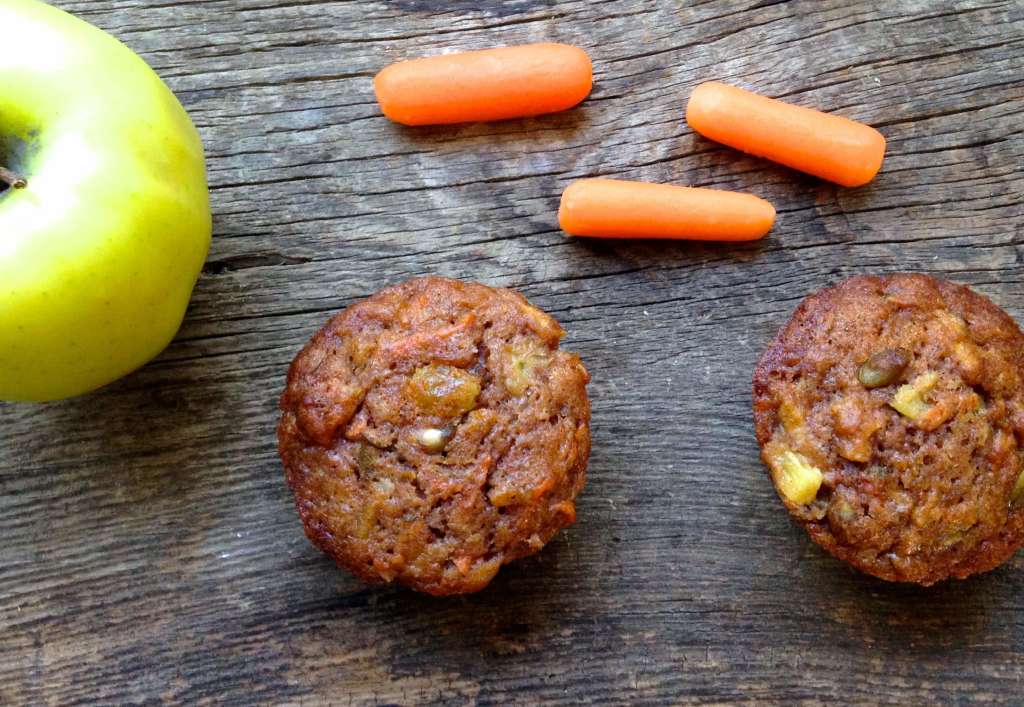 If you're looking for a wholesome muffin with EVERYTHING in it, you're in luck! We saw these printed in the paper and couldn't wait to try them.
Literally these muffins have tons of good stuff in them! You'll get your veggies in with the carrots and parsnips, your fruit from the pineapple and apple, and lots of crunch with pepitas or walnuts or pecans, your choice!
You can save yourself time if you get a helper to grate the carrots and apple, but otherwise these are easy to make.
Enjoy!
Golden Morning Muffins
Prep time:
Cook time:
Total time: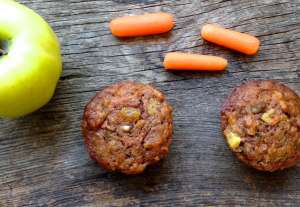 Adapted from "Flavor Flours" by Alice Medrich
Ingredients
¾ cup sugar
¼ cup dark brown sugar
2¼ cups all-purpose flour
1 Tbsp. ground cinnamon
½ tsp. ground cardamon
2 tsp. baking soda
½ tsp. salt
½ cup shredded unsweetened coconut
½ cup golden raisins
1 grated apple
1 cup canned crushed pineapple
1 cup grated carrot
½ cup pepitas (pumpkin seeds)
3 large eggs
1 cup canola oil
1 tsp. vanilla extract
Instructions
Heat oven to 350 degrees F.
In a large bowl, whisk together sugars, flour, cinnamon, cardamon, baking soda, and salt. Add coconut, raisins, apples, pineapple, carrots and pipettes, stirring to combine.
In another bowl, whisk eggs, oil and vanilla together. Scrape mixture into bowl with dry ingredients and stir until combined.
Divide batter among muffin pans lined with muffin liners. Each liner will be ⅔ full. Place in oven and bake until wooden toothpick or skewer comes out clean, about 20-25 minutes. Let cool 15 minutes, then remove from pan.
Notes
You may substitute toasted walnuts or pecans for the pepitas. You can also add in 1 cup grated parsnip.