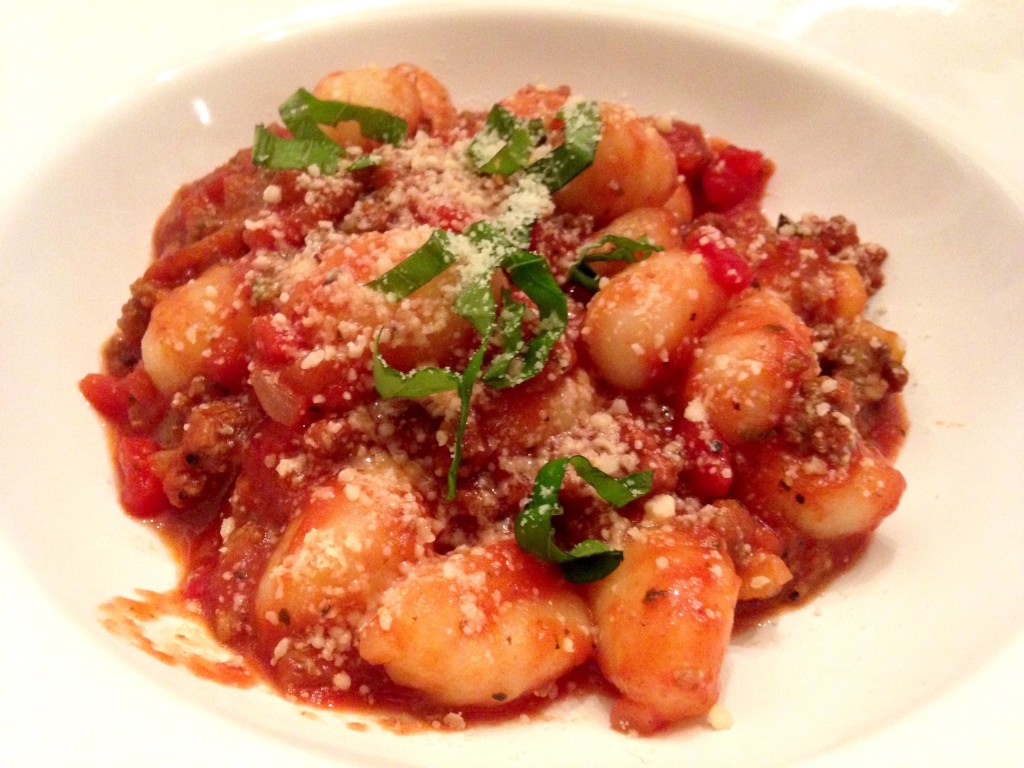 If you've never had gnocchi, you've got to try it!  While it may look like pasta, it's not. Gnocchi is actually soft, thick dumplings made out of potatoes. They don't taste like potatoes, because trust me, if they did…. I wouldn't eat them! I hate mashed potatoes. Lol.
Last week I saw a delicious recipe for gnocchi and meat sauce adapted from Taste and Tell blog and just had to try it!
My mom loves gnocchi just about as much as I do, and came over last night to babysit Harper while I went to a scarf exchange party. I thought I'd treat her to a home-cooked meal as a thank you.
The gnocchi was perfect and was so easy to whip up on the stovetop. Unless you're really, really, really short on time, don't cheat and buy a jar of spaghetti sauce. The homemade one in this recipe is EXTREMELY simple, is cheaper than the jar of sauce you would buy, AND only simmers for 15-20 minutes. Most sauces simmer for like an hour.  Win-win!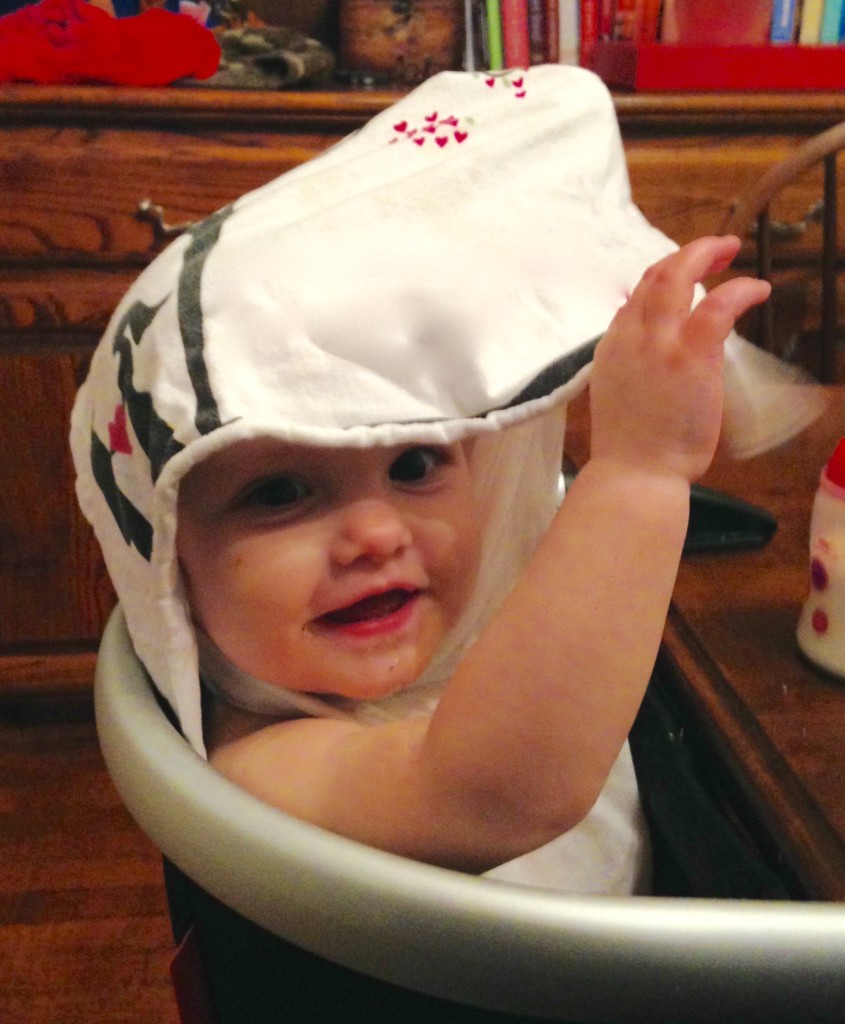 Harper was a little unsure of the gnocchi and meat sauce at first. She's getting to the point where if she's never seen a food before, she isn't too keen on trying it. I think the gnocchi and meat sauce sat on her plate for 20 minutes before she finally adventured into trying some.
We also discovered that Harper LOVES Parmesan cheese! While mom and I were getting seconds and sprinkling the gnocchi and meat sauce with Parmesan, I decided to add some cheese to Harper's plate. I should have done so earlier!
At that very moment, she dug right in like she couldn't get enough of the meat sauce. Note to self… sprinkle all of Harper's food in Parmesan if I want her to eat it! Hahaha.
Harper then proceeded to play peek-a-boo with her bib after dinner.  Too cute!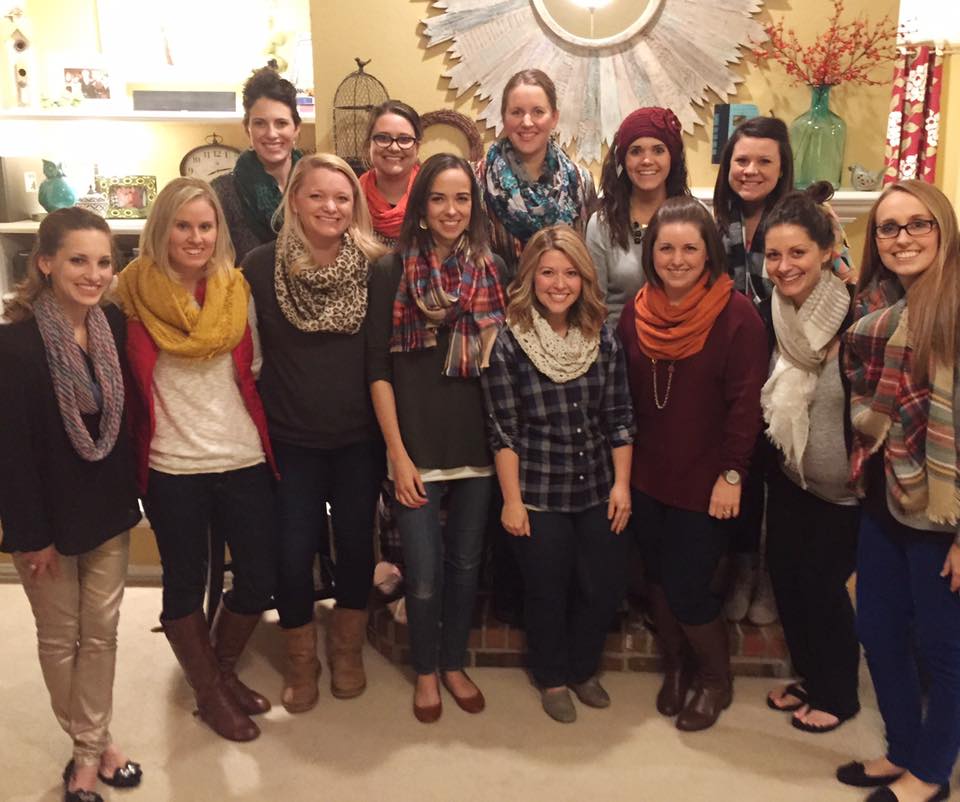 After dinner I was off to a first-annual scarf party with some church friends. It was like a white elephant party where you can steal a gift up to three times. So much fun!!
Lucky for mom, Harper was pretty good and was asleep within 25 minutes of mom putting her down. That's saying a lot, because I NEVER go anywhere, so for Harper to fall asleep without me is great news!! Harper is growing up which means I'll be less and less needed. 🙁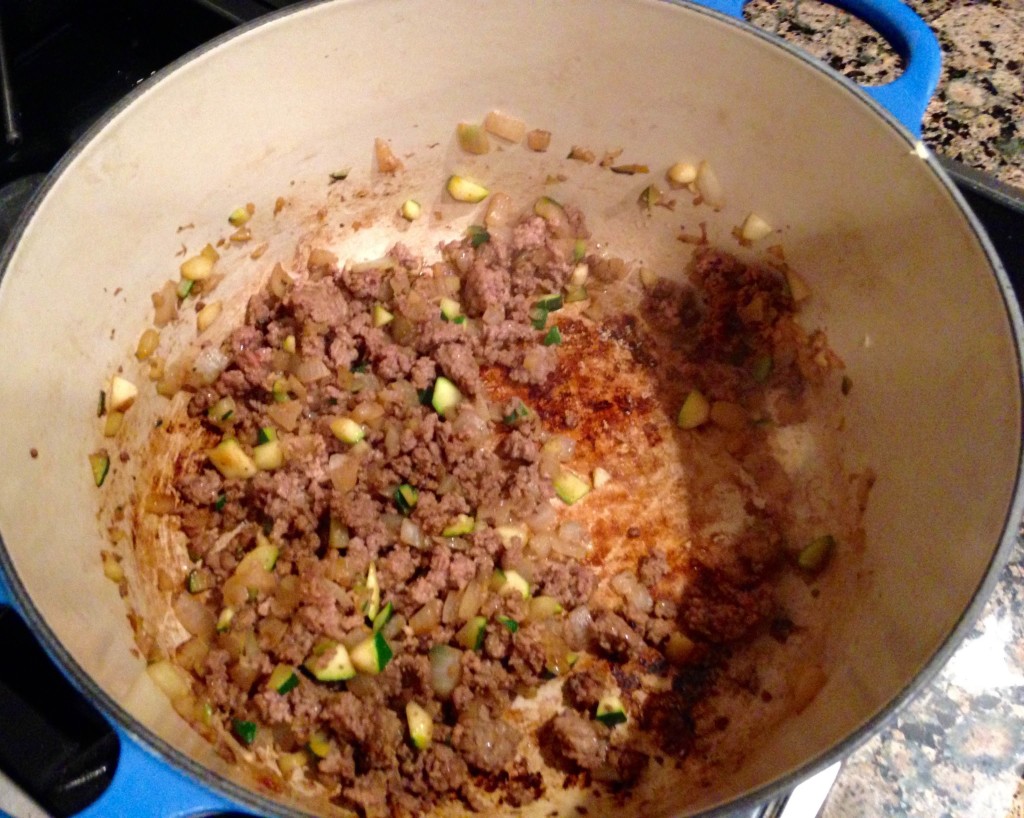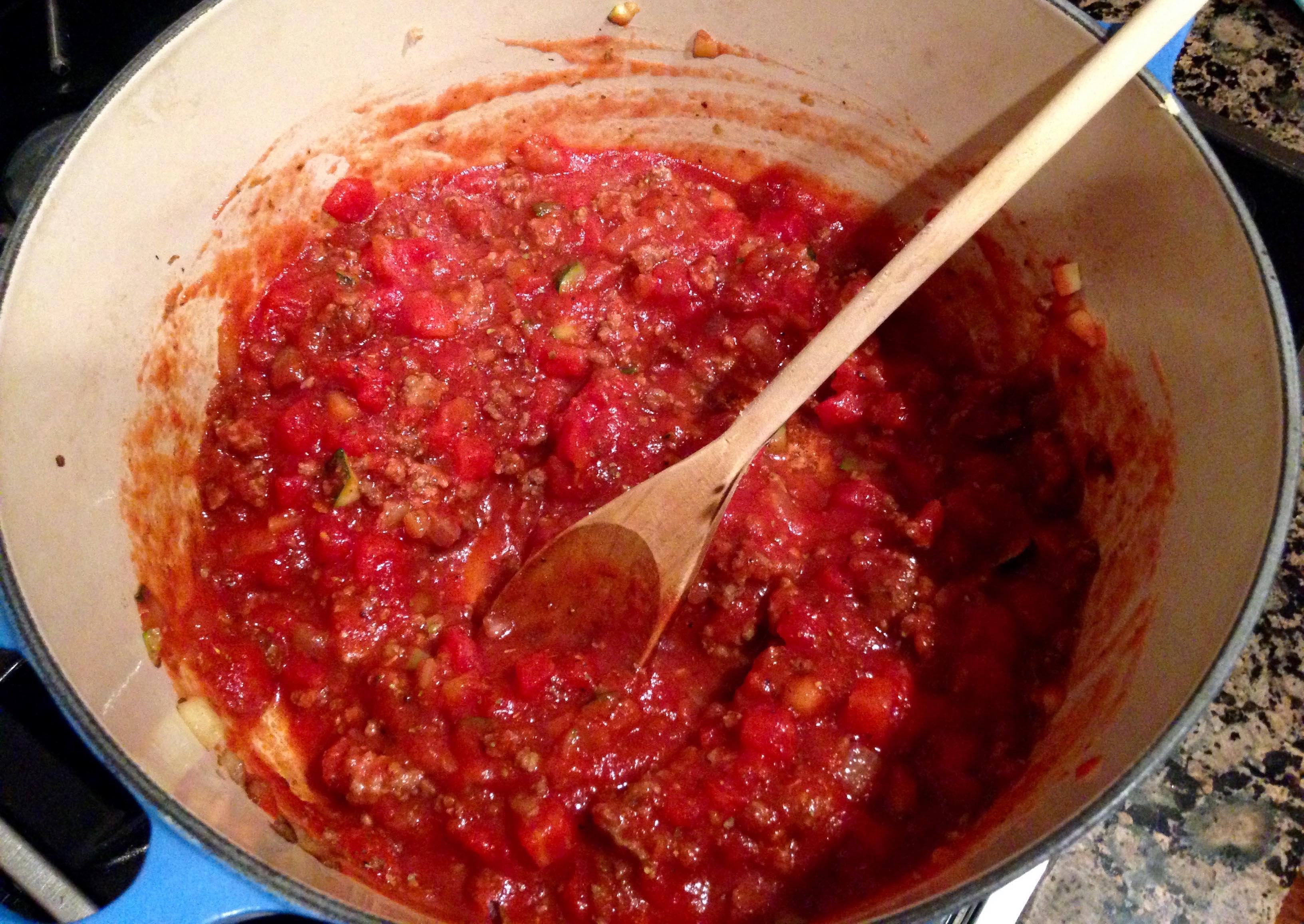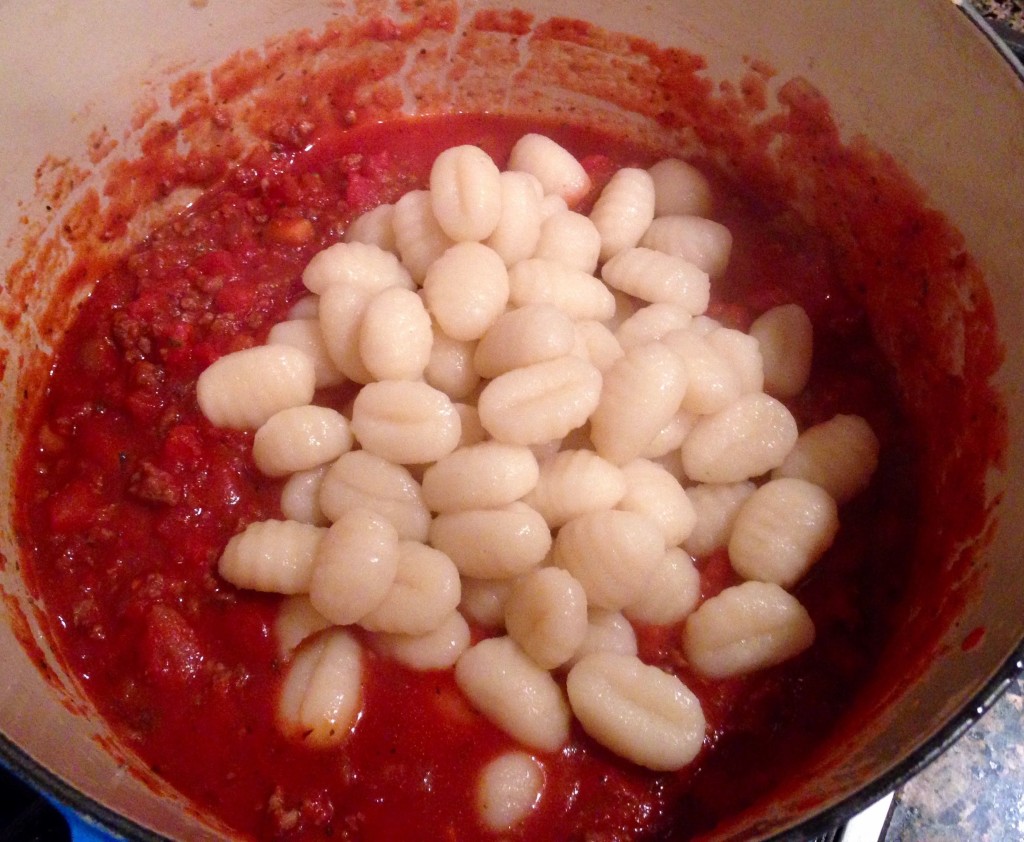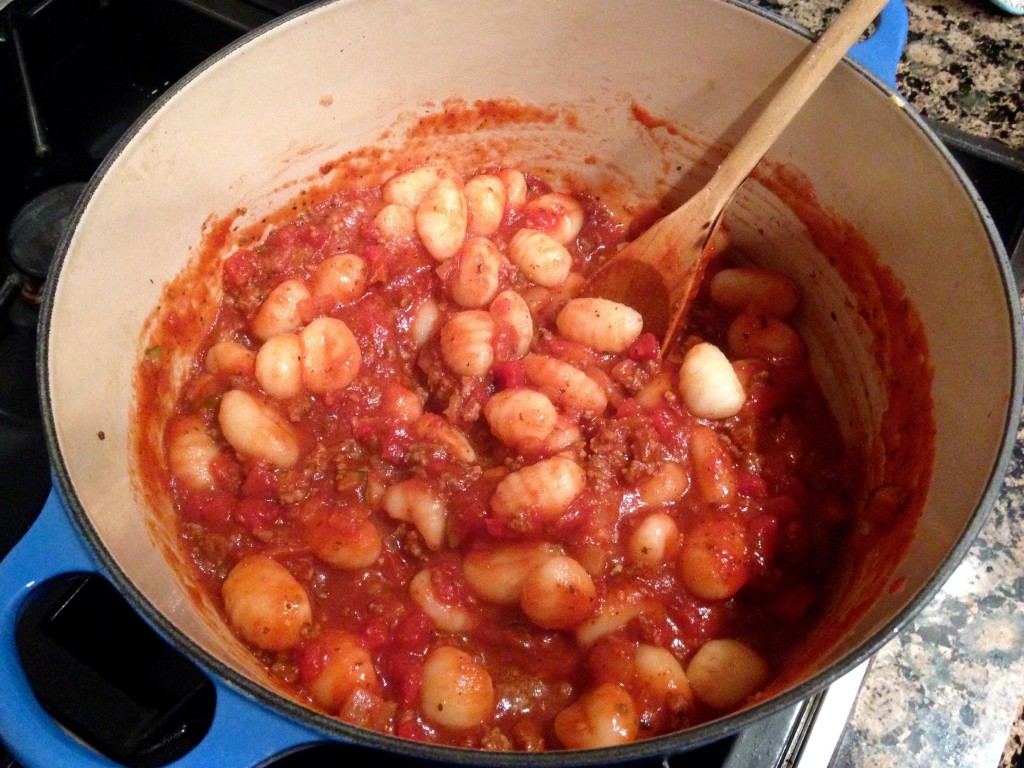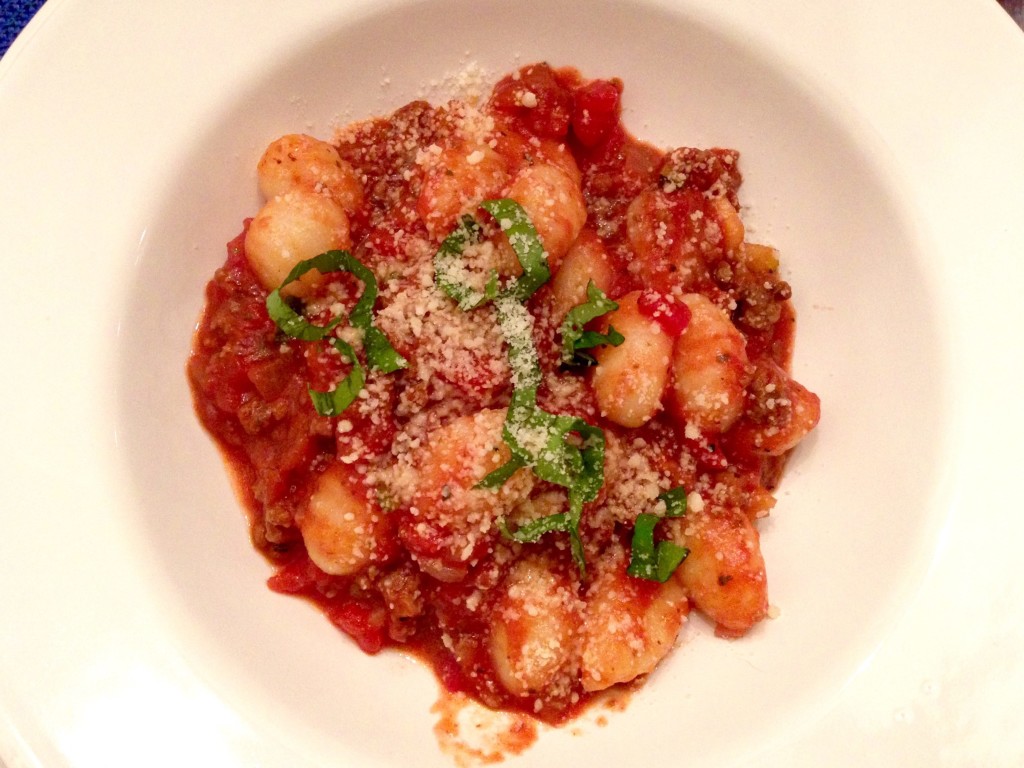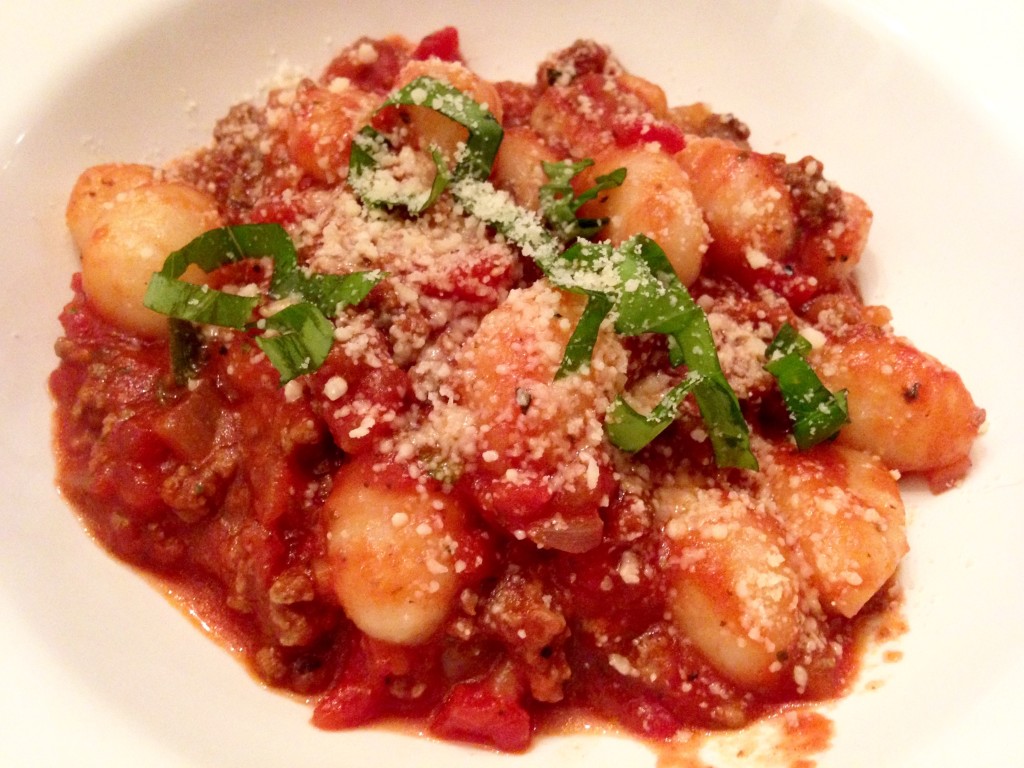 TGIF and have a great weekend!

Gnocchi with Meat Sauce
Prep time:
Cook time:
Total time: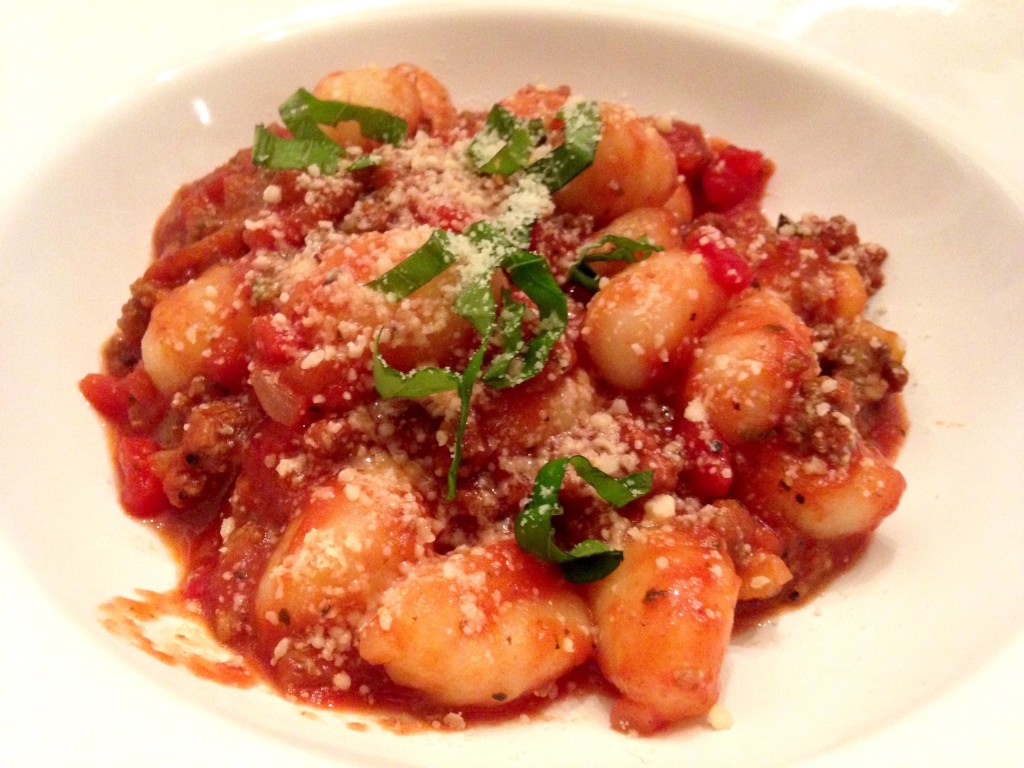 Adapted from Taste and Tell Blog
Ingredients
1 lb. ground beef
1½ cups diced onion
1 medium-size zucchini, diced
2-3 cloves garlic, minced
3 cans (8 oz each) no salt added tomato sauce
1 can (14.5 oz) no salt added petite diced tomatoes
2 tsp. sugar
1 tsp. dried oregano
1 tsp. dried basil
1 tsp. salt
½ tsp. pepper
2 lb. gnocchi
freshly grated Parmesan cheese, for serving
shredded basil, for serving
Instructions
Heat a large skillet over medium-high heat. Add the ground beef, onion, zucchini and garlic and cook until beef is cooked through, breaking up the beef as it cooks. Add in the tomato sauce, diced tomatoes, sugar, oregano, basil, salt and pepper. Bring to a boil, then reduce the heat and simmer for 15-20 minutes.
Meanwhile, bring a large pot of water to a boil. Add the gnocchi and cook until the gnocchi rises to the surface of the water. Drain.
Add the cooked gnocchi to the meat sauce and stir to combine. Serve topped with freshly grated Parmesan cheese and shredded basil, if desired.