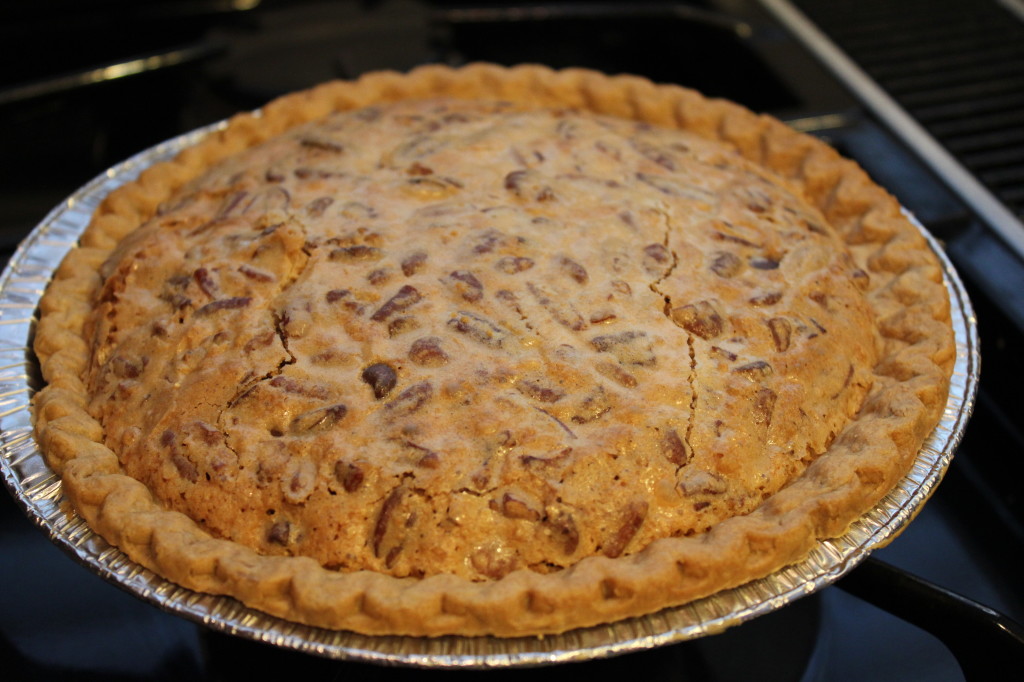 This Chocolate Chip Pie is the easiest pie in the world to make! It is a cross between a chocolate chip cookie and a pie.  To make this, you can prepare everything in one bowl, no electric mixer needed.  Just mix all the ingredients together and pour into a store-bought pie crust.  The only thing that takes a while, is waiting for the pie to bake:  it takes about 1 hour!  Then enjoy and top with vanilla ice cream.
My mom got this recipe from a lady in her quilting class.   This was one of the first desserts I made for my college friends at our weekly dinner parties.   Enjoy!!!
Combine flour and sugar.
Add beaten eggs and vanilla.
Pour in melted butter.
Whisk.
When butter has cooled down a bit, add the chocolate chips and pecans.
Fold to combine and pour batter into unbaked 10-inch pie shell.
Bake for 55 minutes to 1 hour.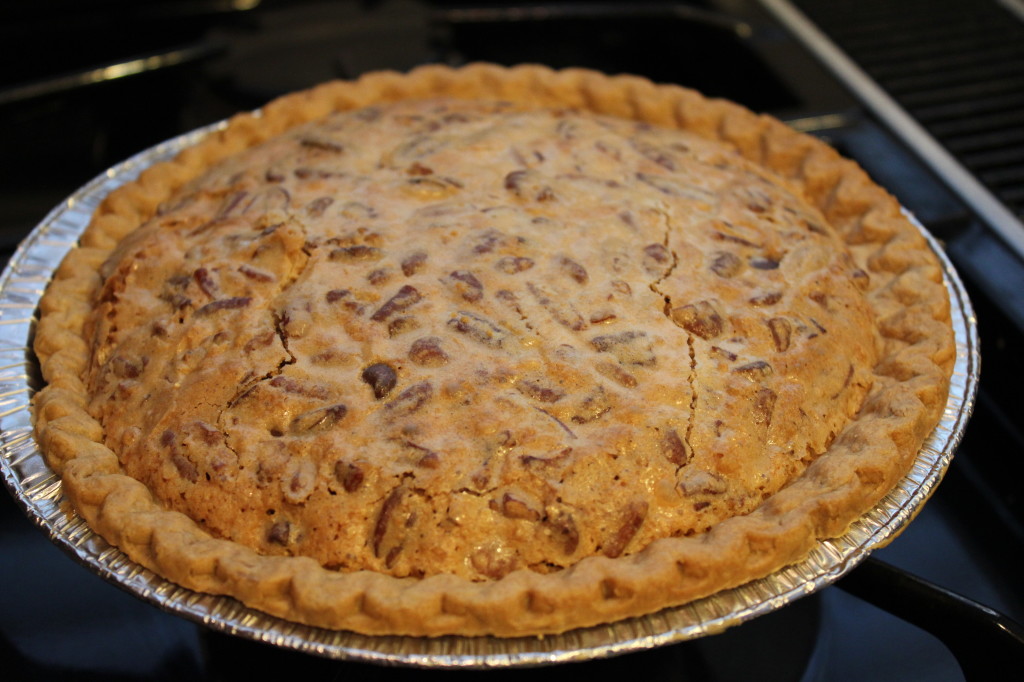 Serve warm with vanilla ice cream.