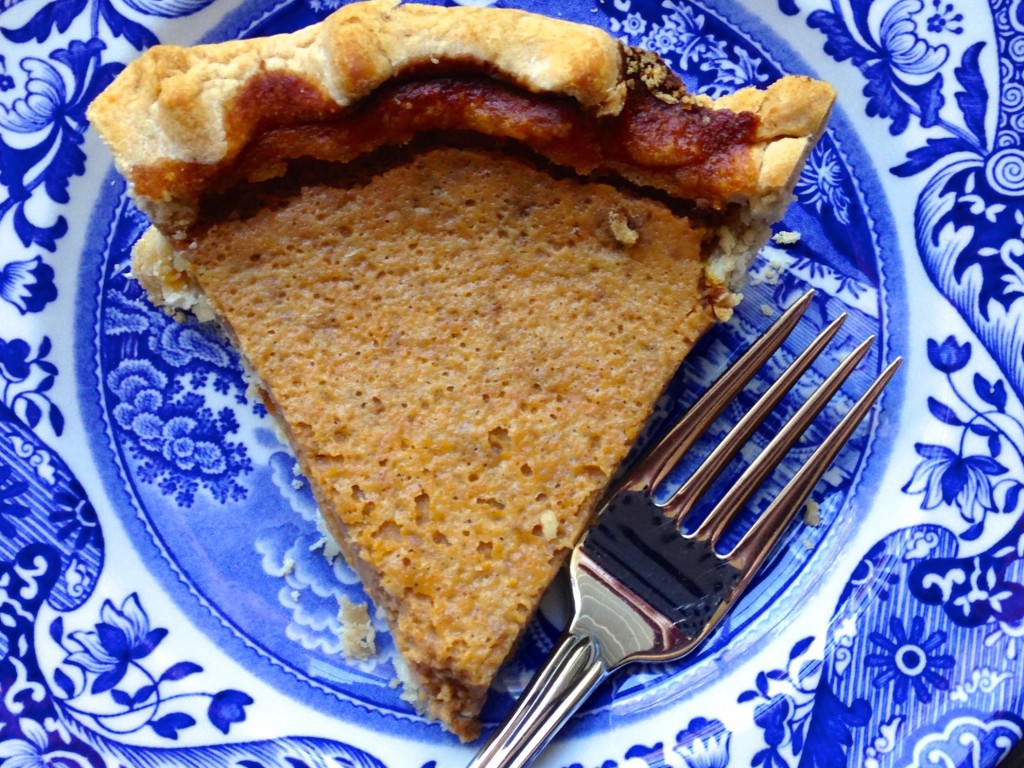 From pumpkin bread, to pumpkin pie, I LOVE pumpkin! I can literally eat it year-round; not just at Thanksgiving.
While this past Thanksgiving was wonderful (we had a newborn), it was missing something… pumpkin pie!! Instead we had a regular pecan pie and a chocolate bourbon pecan pie. Both were excellent, but I never got my pumpkin pie fix. Until this week!
I had two cans of pumpkin sitting in my pantry, just calling my name out. While I'm not really a pro at making pies, (I'm more of a cookie/brownie person), I figured the recipe easy enough that I could handle it.
With less than 10 minutes of prep time, the hardest part about this pie is waiting for it to bake and cool so you can eat it. Simply mix all the ingredients together in a bowl, and pour into an unbaked pie shell.
My pie shell isn't the prettiest, but oh well. Matt doesn't like crust anyways. He just eats the  the filling so it didn't really matter.
Don't wait until next Thanksgiving to make this. Pumpkin pie is good anytime during the year. Enjoy!
Libby's Pumpkin Pie
Prep time:
Cook time:
Total time: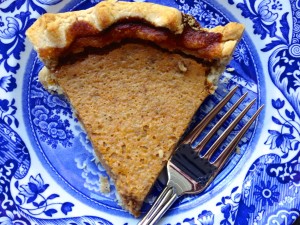 Ingredients
1 (9-inch) unbaked deep dish pie crust
¾ cup white sugar
1 tsp. ground cinnamon
½ tsp. salt
¼ tsp. ground cloves
3 eggs
1 (15 oz.) can LIBBY'S 100% Pure Pumpkin
1 (12 fluid oz.) can evaporated milk
Instructions
Preheat oven to 425 degrees F.
Combine sugar, salt, cinnamon, ginger, and cloves in small bowl. Beat eggs lightly in large bowl. Stir in pumpkin and sugar-spice mixture. Gradually stir in evaporated mil. Pour into pie shell.
Bake for 15 minutes. Reduce temperature to 350 degrees F; bake for 40-50 minutes or until knife inserted near center comes out clean. Cool on wire rack for 2 hours. Serve immediately or refrigerate.