Mother's Day Peppered Eggs Benedict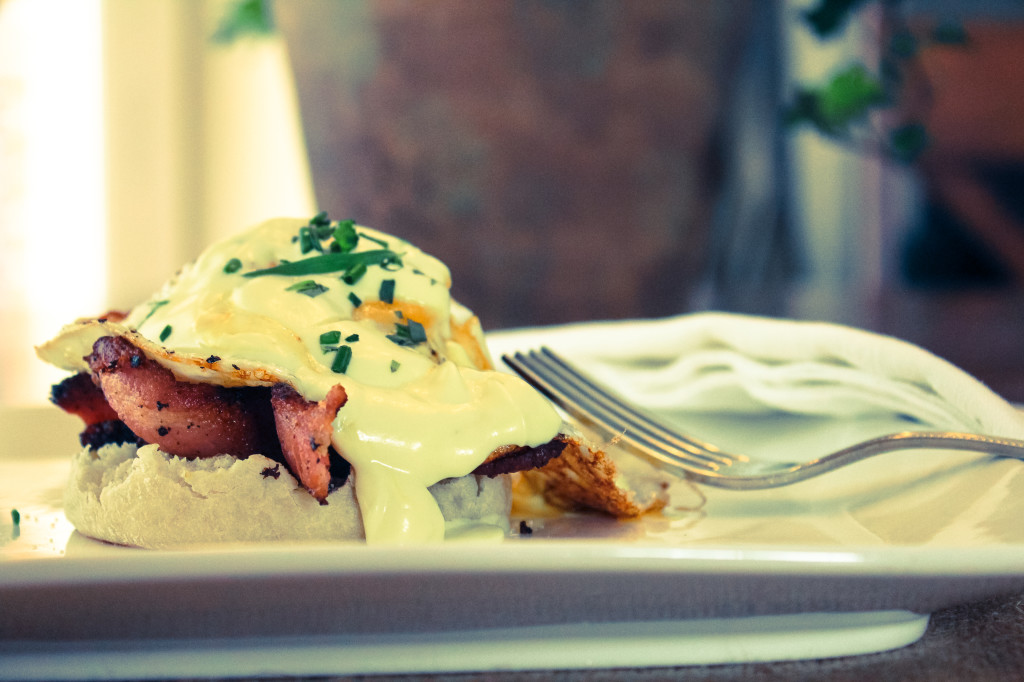 Mother's Day is a time for pampering Mom — and what better way to pamper her than to make a meal with her favorite recipe?
My neighbors have the most perfect tradition that I just couldn't resist sharing with you. If you remember, each month I write a Resident Recipe column for our neighborhood magazine. This month, I featured this wonderful family and their Peppered Eggs Benedict recipe for Mother's Day. Keep reading for an excerpt of the article below: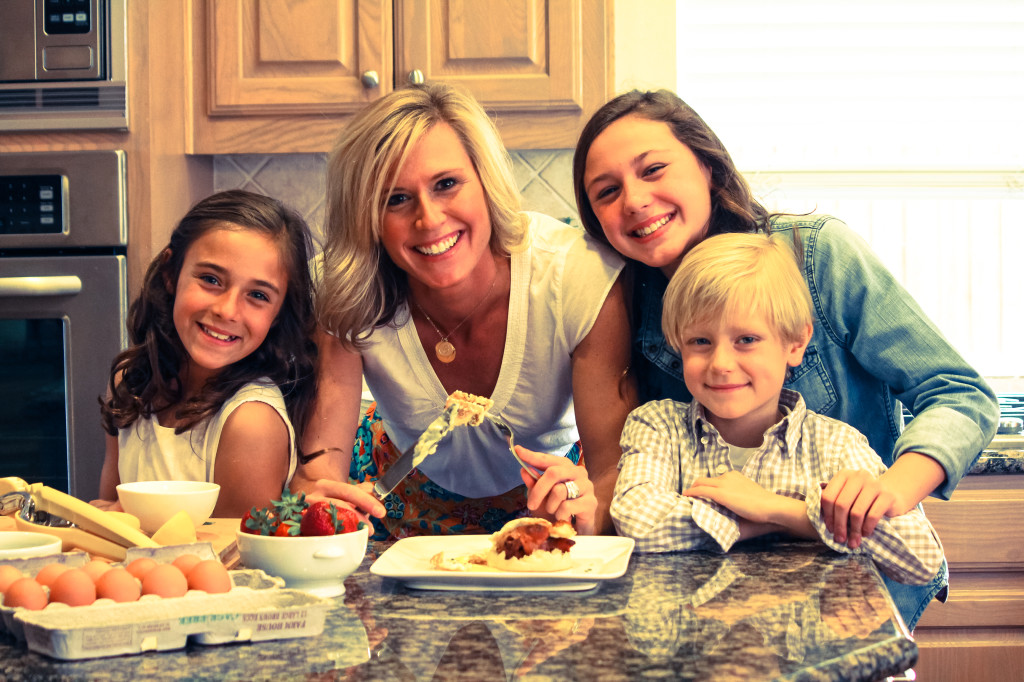 While my neighbor Tracy loves to cook for her family, Mother's Day is the special day where her family cooks for her!
Husband Chris and children Grace, Abbie, and Christopher make quite a team in the kitchen as they prepare eggs benedict for Mom. But this isn't your typical eggs benedict…
Crispy-edged fried eggs replace the old poached standby as Chris uses good extra-virgin olive oil – just the way his mother taught him! Canadian bacon is replaced by using thick-cut peppered bacon, and freshly chopped tarragon is an addition of a uniquely flavored herb that makes this eggs benedict have a distinct finish!
"No words can describe the perfection of Dad's eggs benedict," say the girls. But actions speak louder than words, especially with plates that are perfectly polished clean, ready for round two, and accompanied by four big grins that say, "I love you too!"

"Eggs Benedict is one of those dishes that is simply always a favorite," says Tracy. "With this recipe you make a little mess, or should I say a BIG mess, but it's all worth it when you make the first cut into that runny egg yolk. Delish!" Here's to wishing everyone a Happy Mother's Day!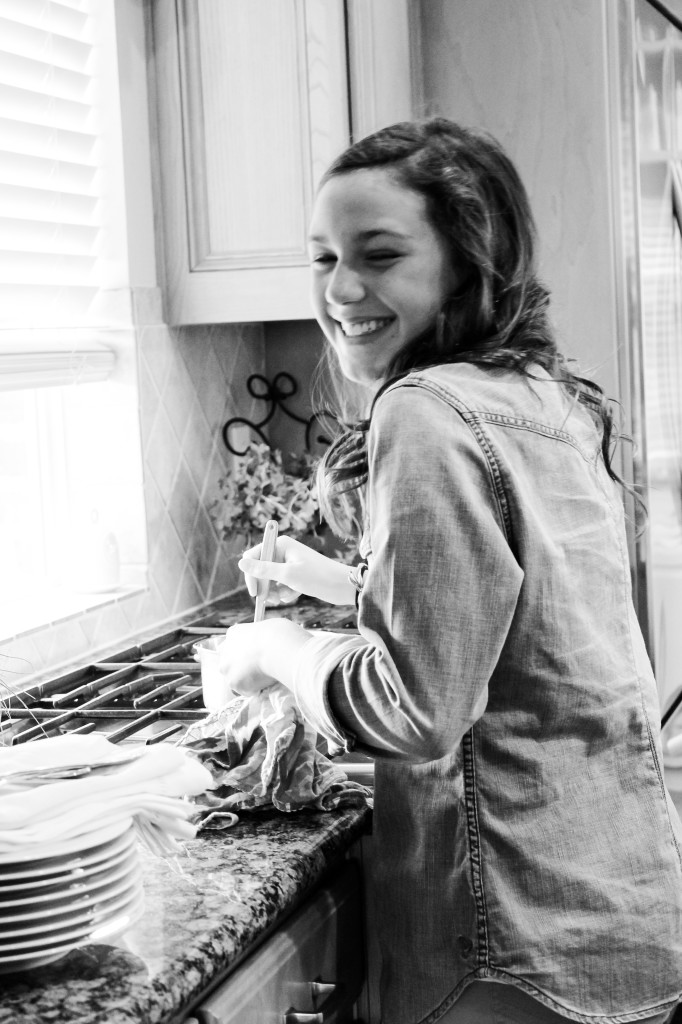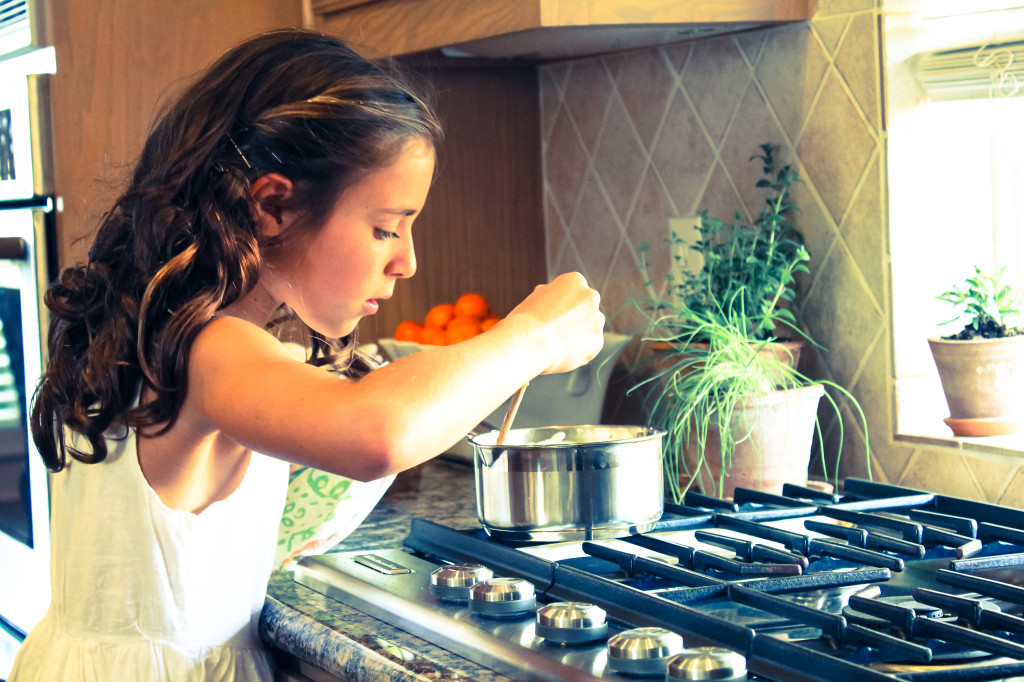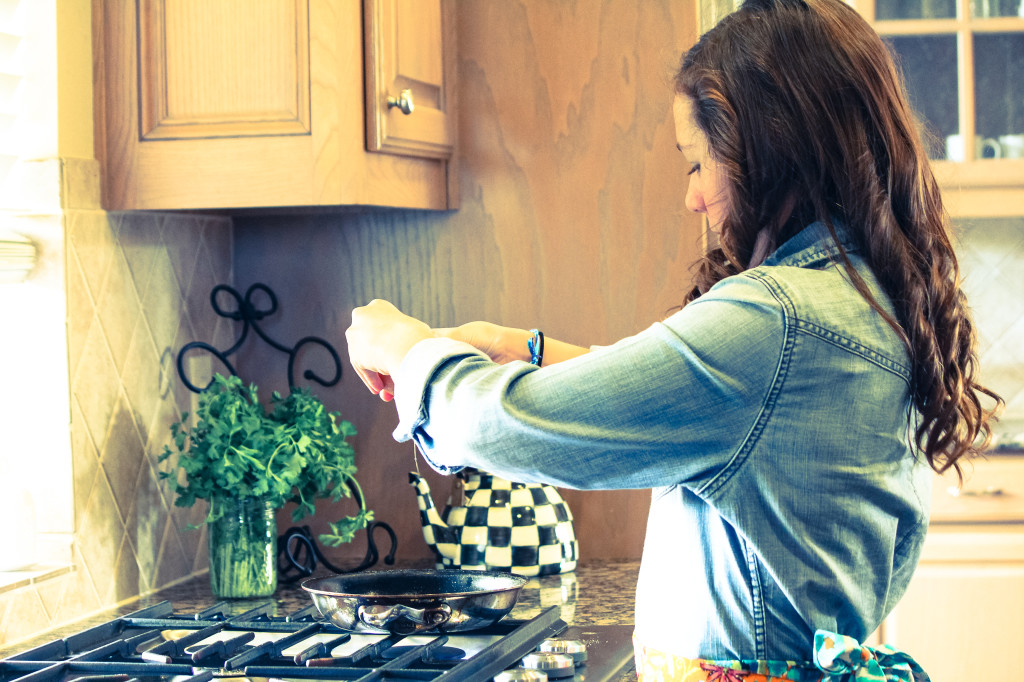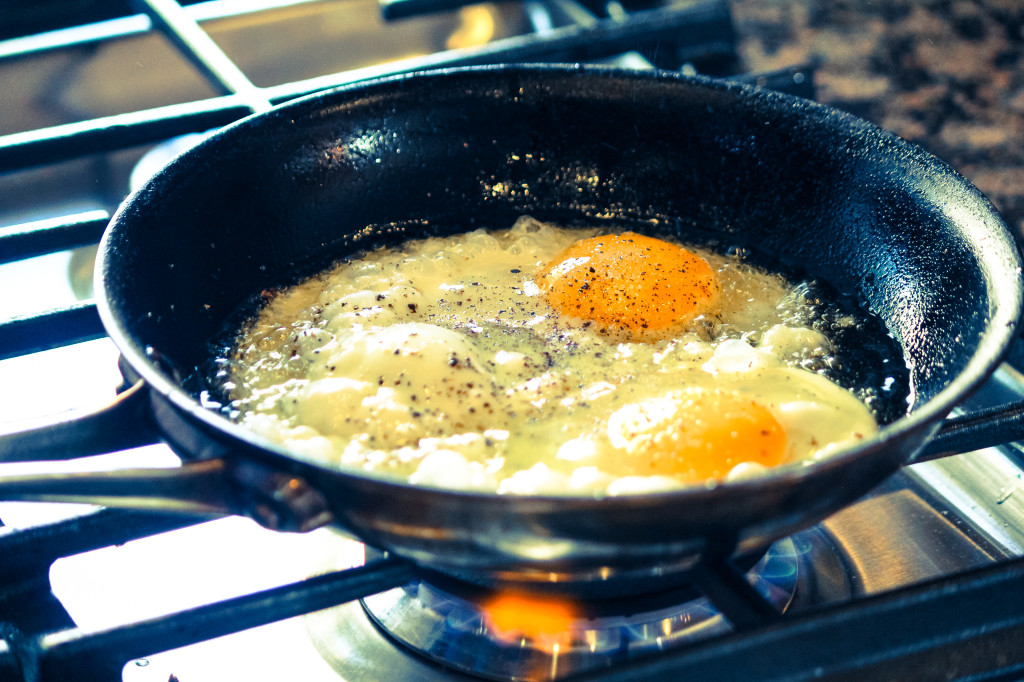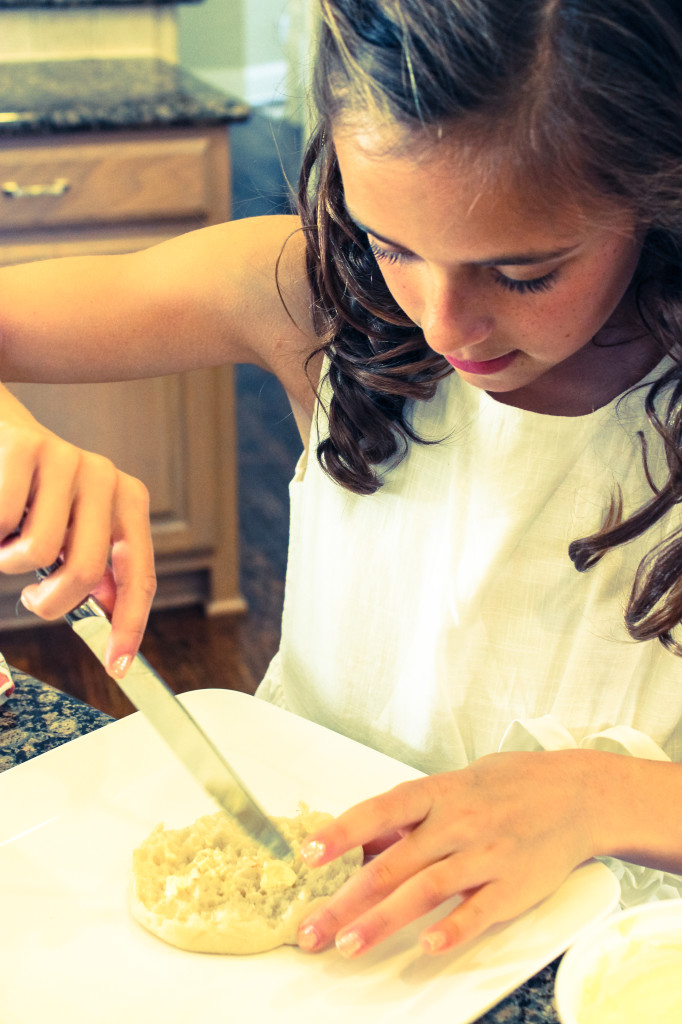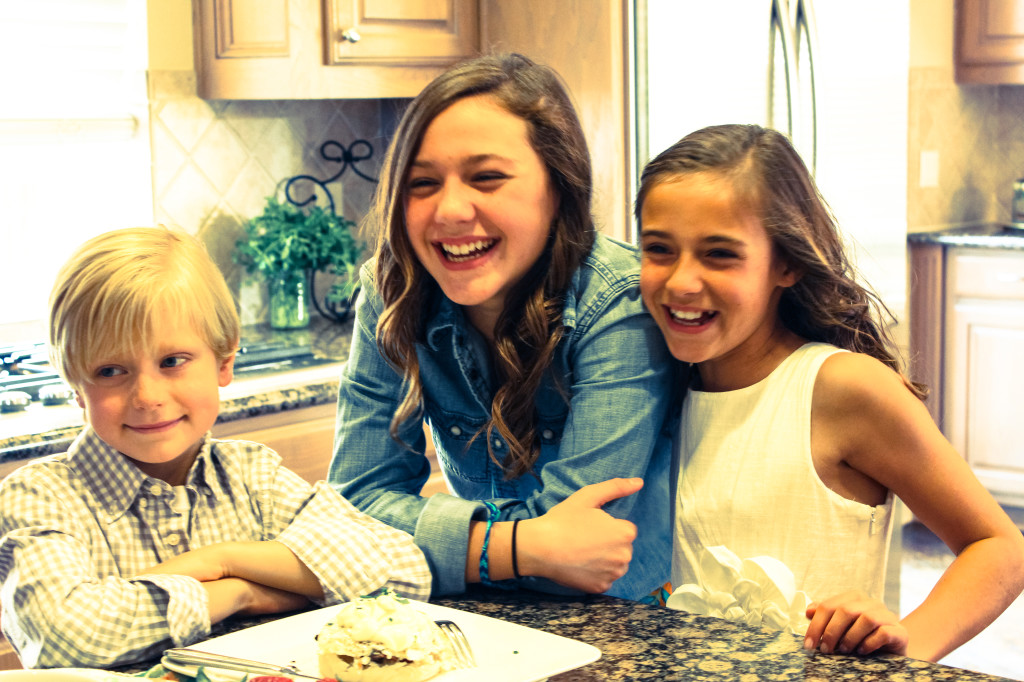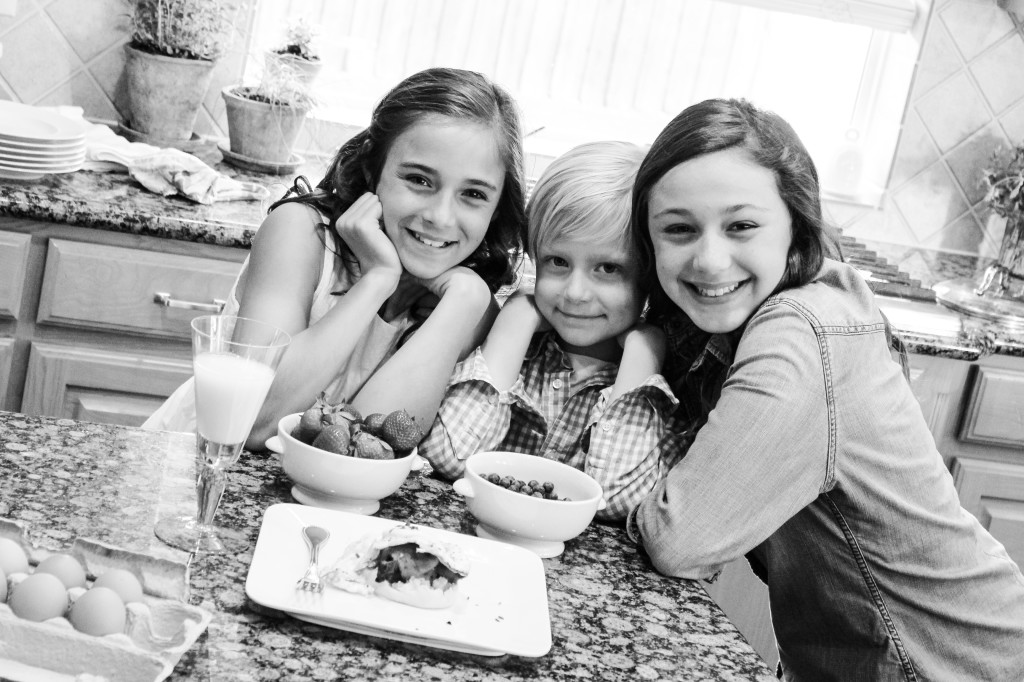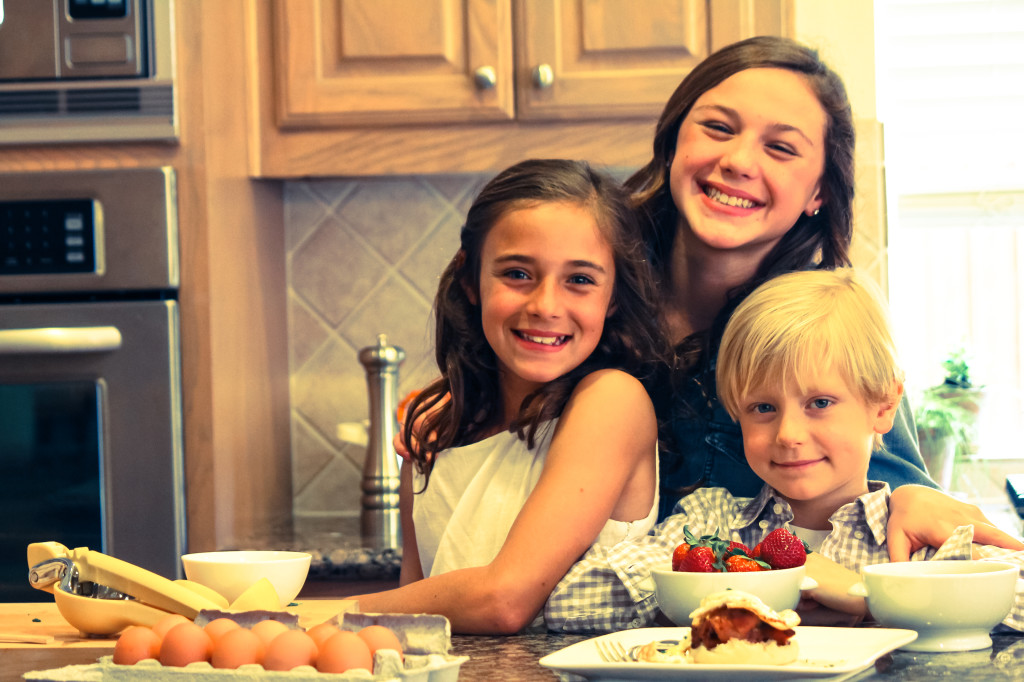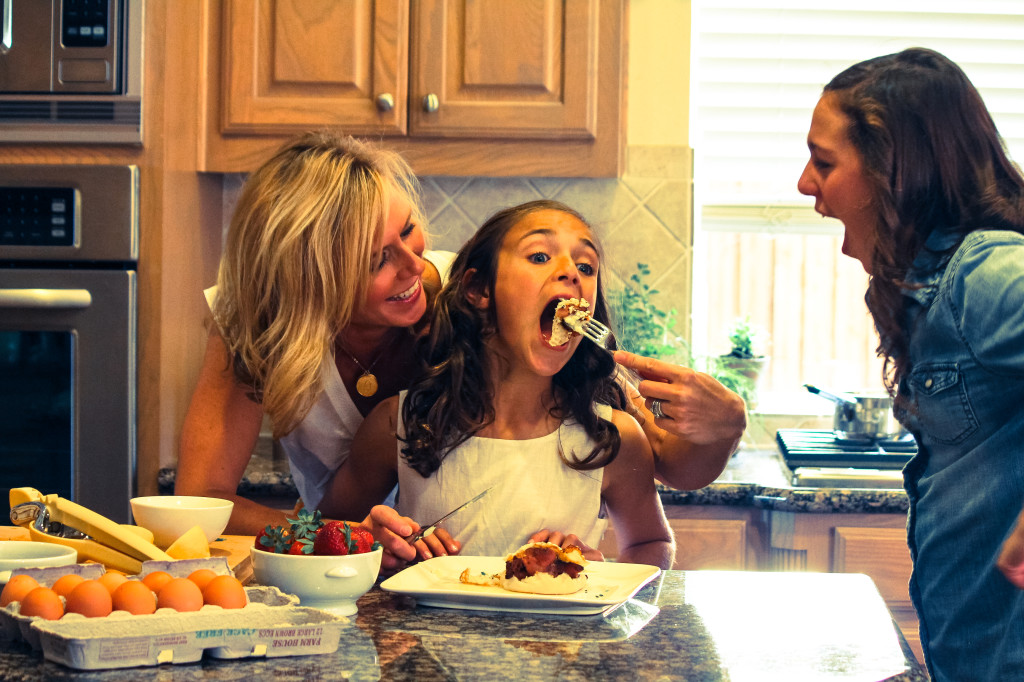 Mother's Day Peppered Eggs Benedict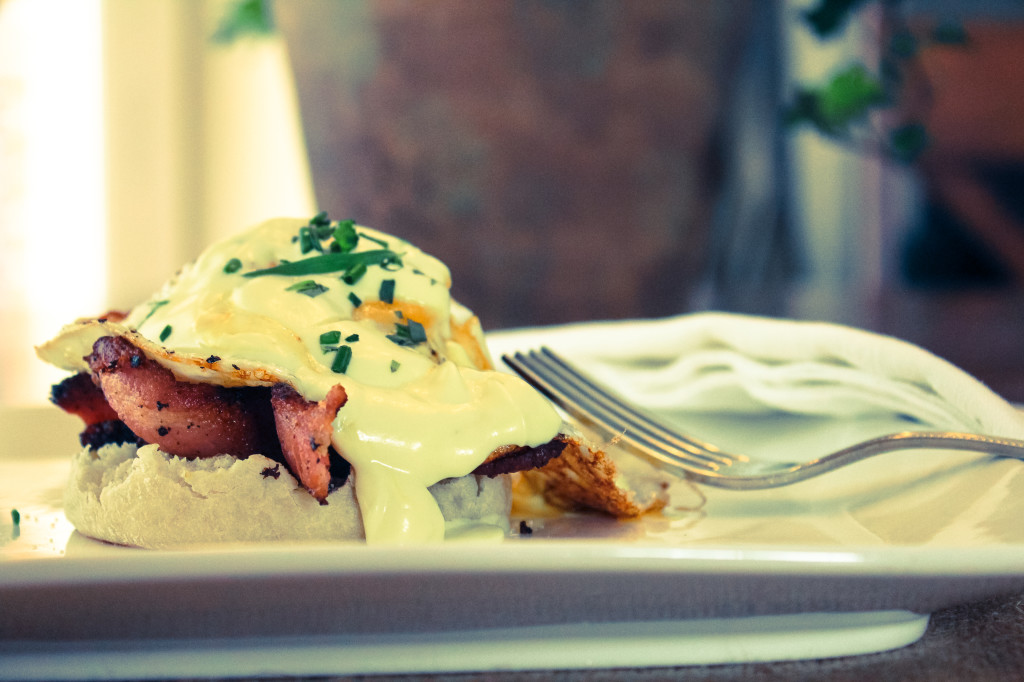 Ingredients
1 lb. thick cut peppered bacon (shop at Central Market or use Boars Head)
½ cup sour cream
½ cup good mayonnaise (Helman's)
1 tsp. yellow mustard
2 tsp. freshly squeezed lemon juice
Pinch of garlic salt
Dash of tarragon vinegar (optional) and/or 1 tsp. freshly chopped tarragon
6 eggs
3 English Muffins (halved)
3 Tbsp. butter
Sea salt/Pepper
Good extra virgin olive oil
Chopped chives
Instructions
TO MAKE THE BACON: Prepare bacon to desired consistency using a cast iron skillet. Place prepared bacon on paper towel-lined plate and set aside.
TO MAKE THE HOLLANDAISE SAUCE: Mix sour cream, mayonnaise, yellow mustard, lemon juice, garlic salt, and tarragon/tarragon vinegar in a small saucepan on medium-low heat. Make sure not to heat too high because the sauce can separate. Once warmed, turn off heat.
TO MAKE THE EGGS: Heat a small frying pan with enough oil to cover the bottom by rolling it around. Be prepared to make a mess! (at least that's what Chris does). Fry two eggs at a time side-by-side and generously give them a sprinkling dose of fresh ground sea salt and pepper. The eggs will get nice and crispy on the edges and the center will stay wiggly. If it is too soft for you in the middle, throw a lid on the pan for half a minute or so.
Meanwhile, toast the English muffins and have them ready for the freshly fried eggs. Assemble the English muffins with a spread of butter and layered peppered bacon. Gently slide the egg on top (try not to let the yolk break). Gently spoon the hollandaise sauce on top and sprinkle with the chopped chives or tarragon.