Sausage Breakfast Casserole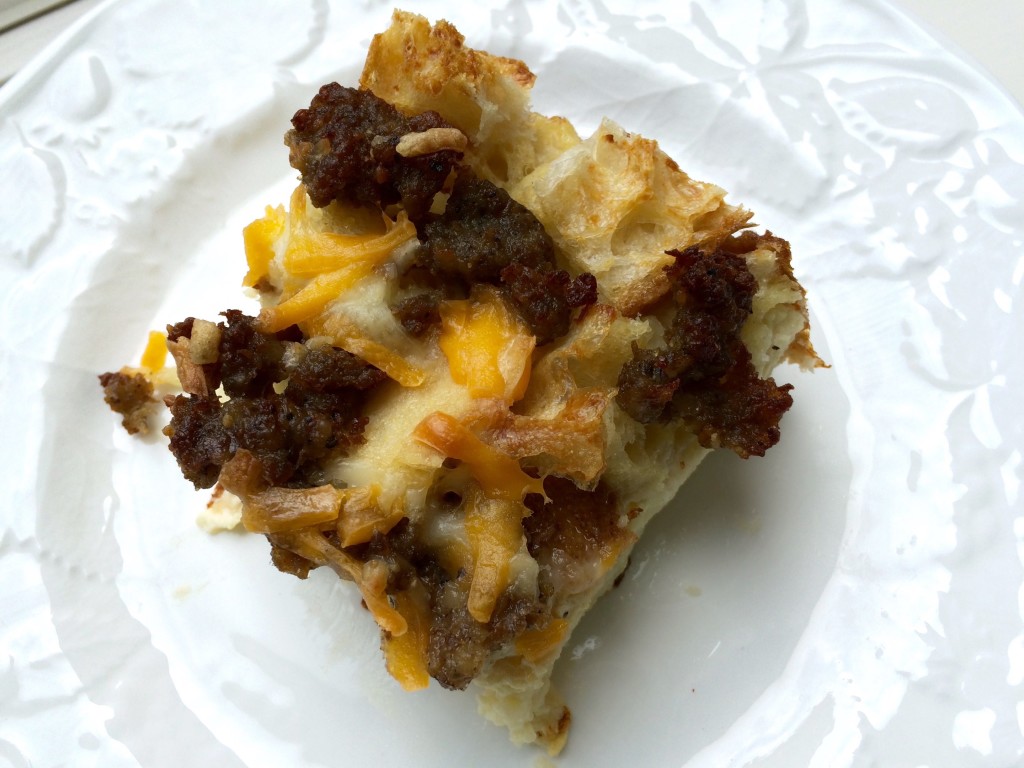 Happy Sunday!  I don't know about you, but I love brunch/breakfast food. I could eat breakfast for breakfast, lunch, AND dinner. lol. In addition to "brunch", we should also label it as "brinner" (breakfast/dinner).
Oatmeal, eggs, bacon, sausage, fruit, toast, omelettes, english muffins, pancakes, waffles, blueberry muffins, scones…. the list of breakfast foods I love can go on and on.
Today my parents had us over for brunch after church. My mom made this sausage breakfast casserole the night before and simply put it in the oven as soon as we got home from service.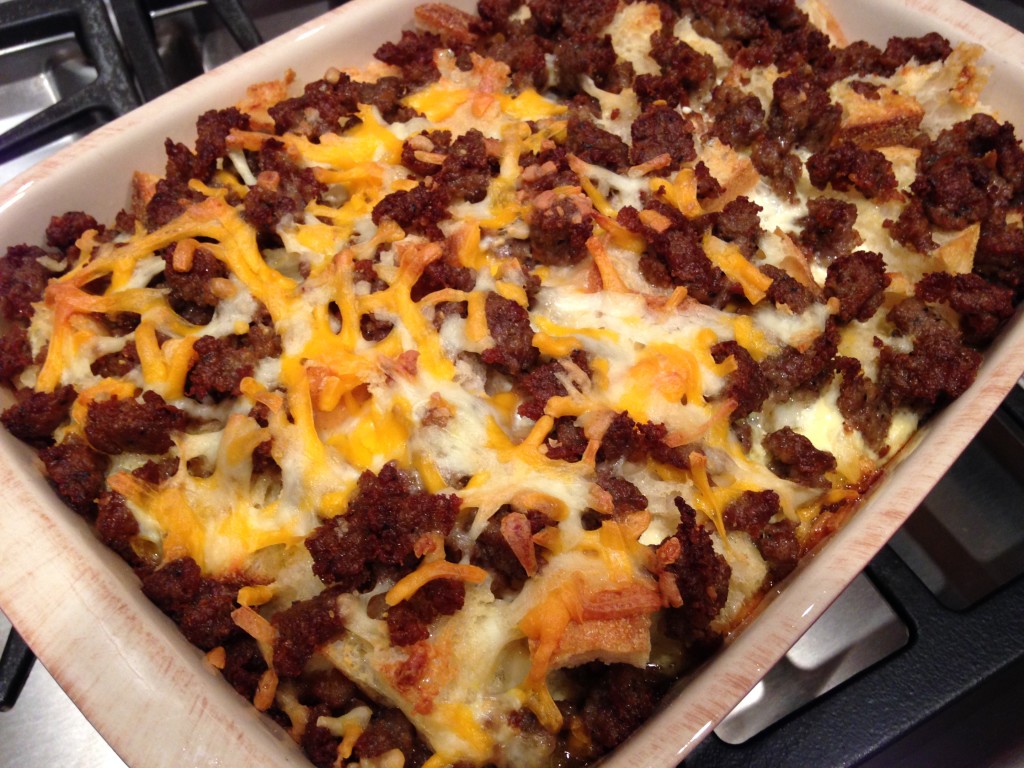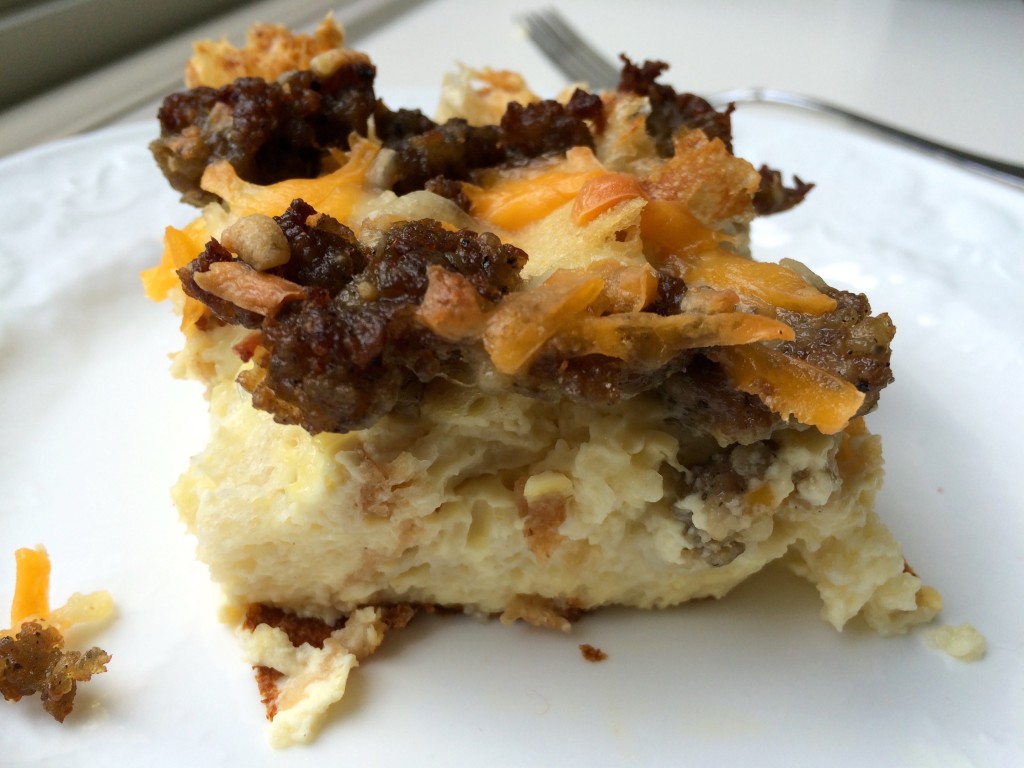 This is probably the best breakfast casserole I've had lately. The cubed french bread was soft in the middle yet crisp on the edges. The egg-custard mixture had wonderful flavor from the dry mustard and onion powder, and the sausage and cheese combination is a classic that can't be beat. Yum!
Church must have really tired Harper out this morning, because she could barely make it awake through our brunch. She eats scrambled eggs for breakfast most mornings, so I'm sure she would have loved this casserole too; she just was too tired to eat. 🙁
Harper is now 10 months, and is going from 2 to 1 naps a day. The saying is true… as soon as you get in a routine with a baby, they decide to change it up and do something different. Story of our lives for the past 10 months! haha.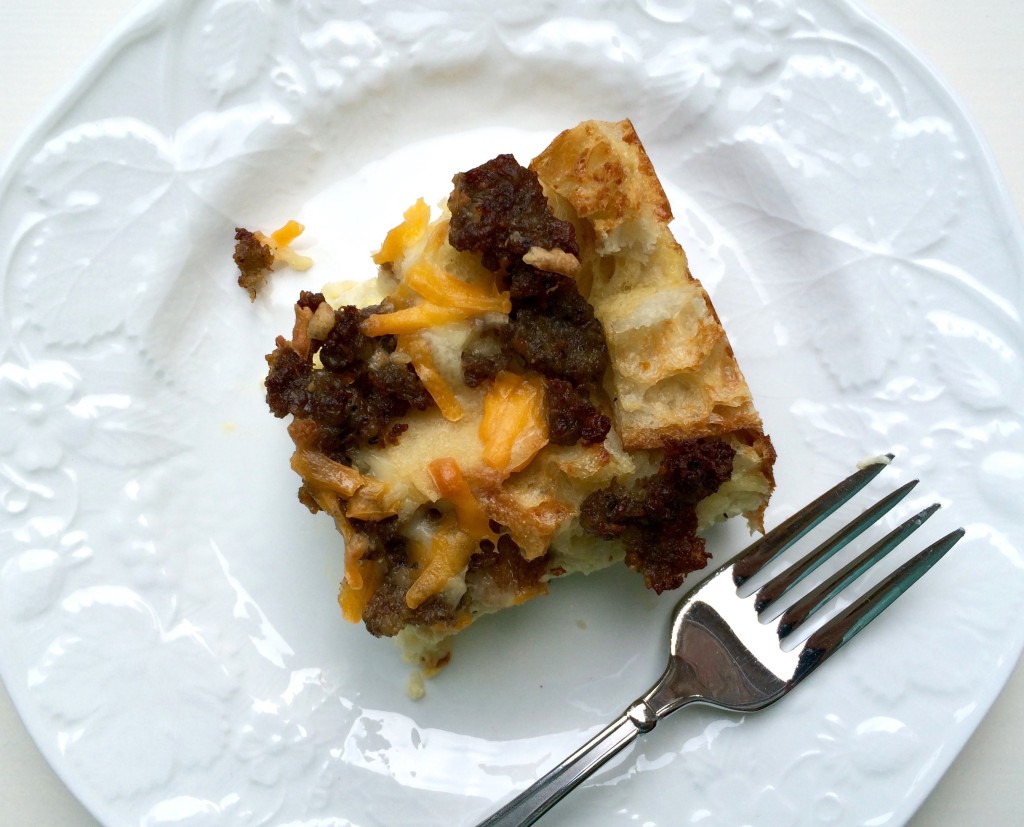 Enjoy the rest of your lovely weekend. Can you believe football season is here? There will be lots of Aggie football going on at our house!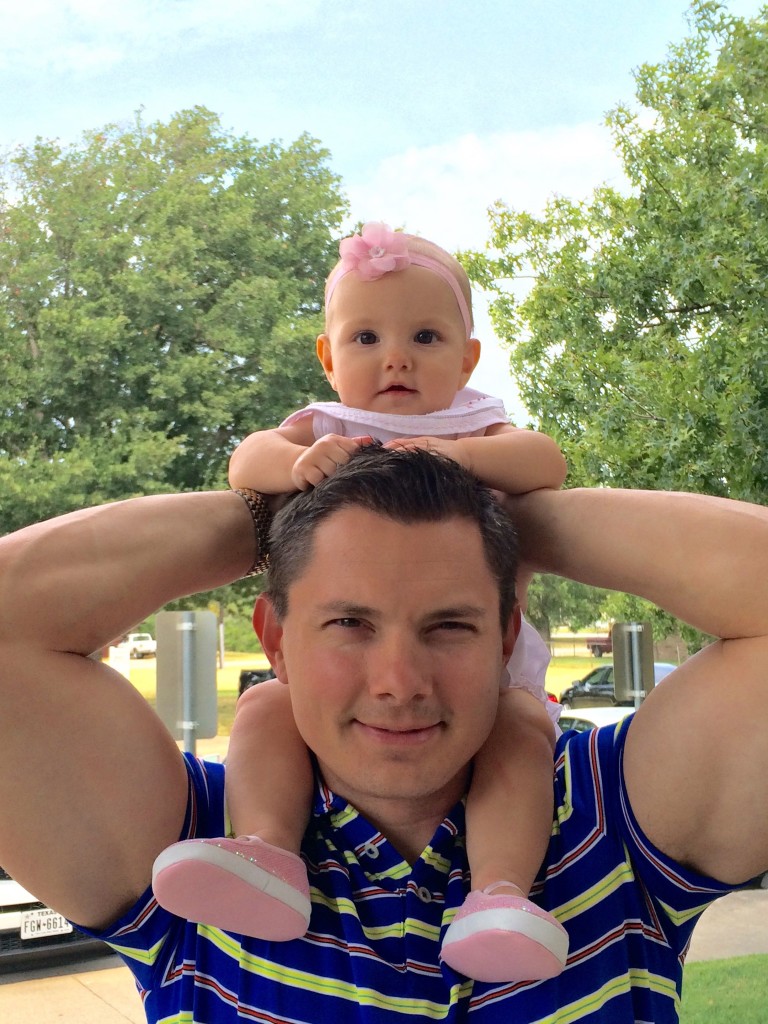 Sausage Breakfast Casserole
Prep time:
Cook time:
Total time: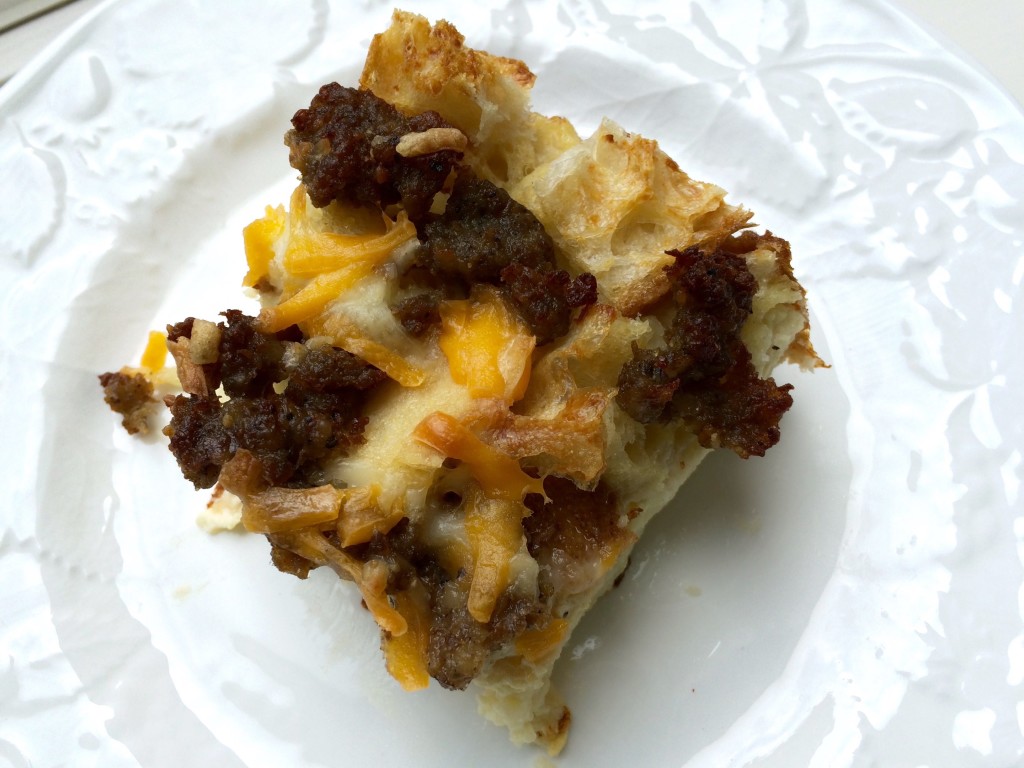 Ingredients
8 (1-inch thick) slices French bread
1 pound cooked sausage
1 cup shredded Monterey Jack and Cheddar cheese
1½ cups milk
¾ cup half-and-half
1 tsp. Worcestershire sauce
1 tsp. dry mustard
½ tsp. onion powder
5 eggs, beaten
salt and pepper to taste
Instructions
Preheat oven to 350 degrees F.
Cut bread into 1-inch cubes, removing crusts if desired. Lightly grease an 8x10x2-inch glass pan.
Place bread cubes in the bottom of the pan. Top with sausage and cheese.
Mix the milk, half-and-half, Worcestershire sauce, dry mustard, onion powder, and eggs together. Pour over the top of the bread mixture. Cover and chill overnight.
Bake, uncovered, for 35-40 minutes, or until done. To check for doneness, insert a knife in the center of the casserole. It should come out clean. Serve hot.