Foolproof Vodka Pie Crust and Dad's favorite Chocolate Ice Box Pie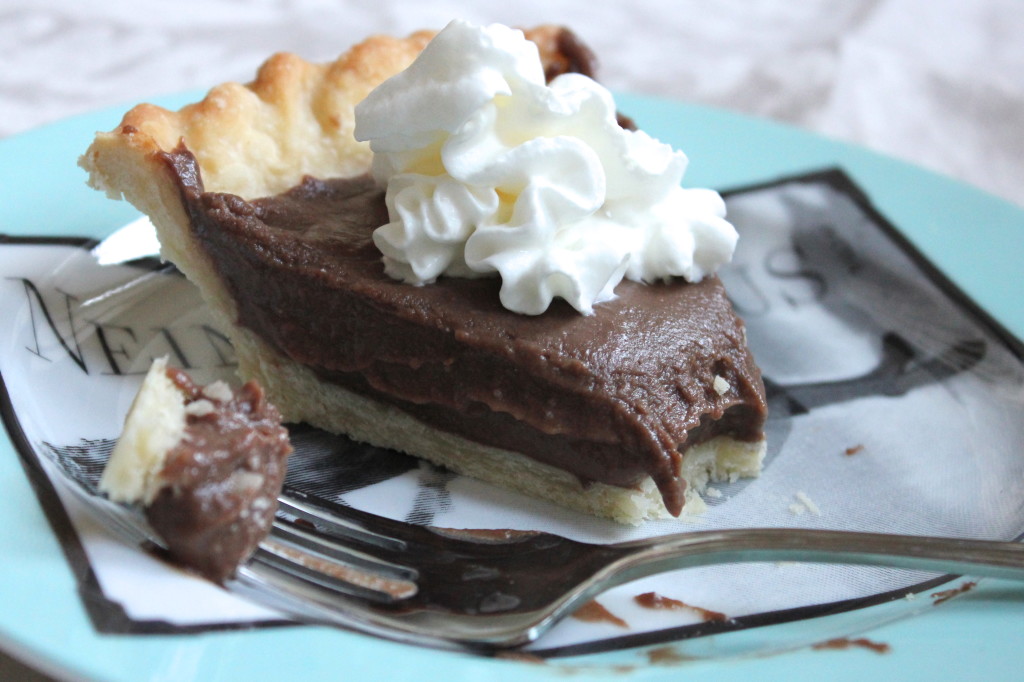 My mom found an new favorite pie crust and it has an unlikely ingredient: Vodka.
Supposedly the vodka, because it is 80-proof, will mostly evaporate in the oven, meaning that the crust gets the liquid it needs but much of it will not stay. It creates an perfect pie crust with lots of flaky layers.
Worried about the boozy vibe of your pie? Don't be. My family doesn't drink and thus we were worried about the same thing. According to Smitten Kitchen, vodka, by definition, is colorless and odorless, so once it's baked, you'll forget it was ever in there.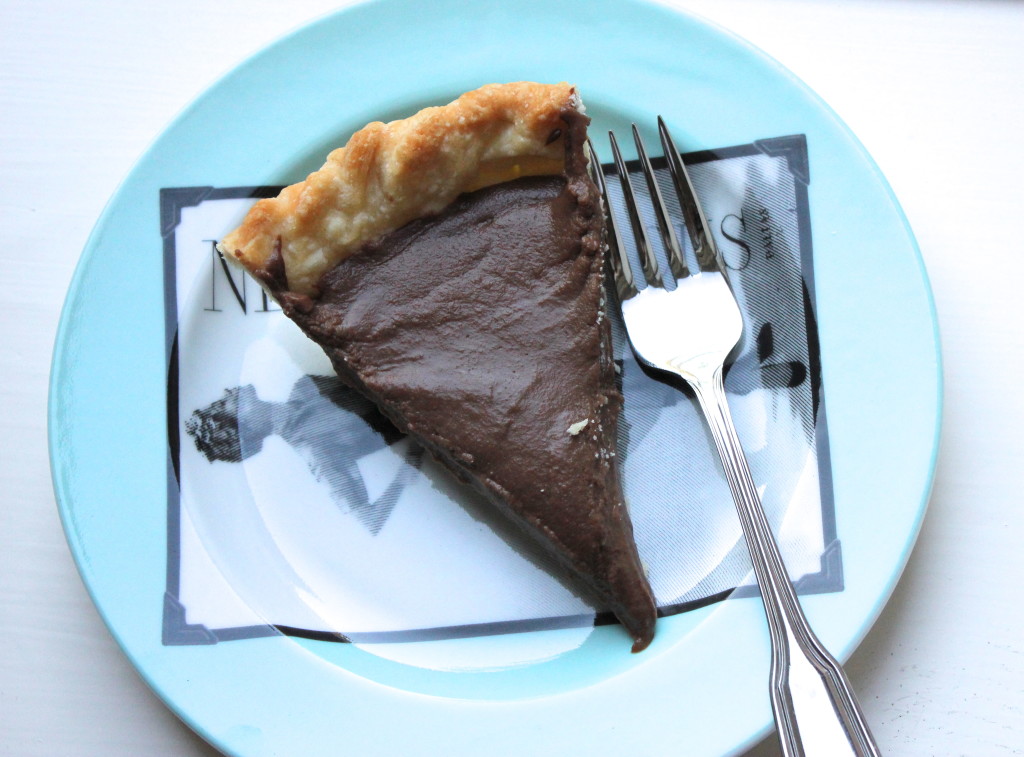 It was my parent's 38th anniversary last week, and Mom made my Dad one of his favorite desserts:  chocolate ice box pie. While I've blogged this pie before, we've never had a really good crust that we liked until now.
We usually bake  a store-bought crust to save on time. Plus Matt and Paula don't even like pie crust. They will scoop out the chocolate, or whatever flavor pie filling, and leave the shell of the pie crust behind.
However, for those of us who LIKE pie crust (everyone else in this world besides Matt and Paula), we wanted a good crust recipe and found one!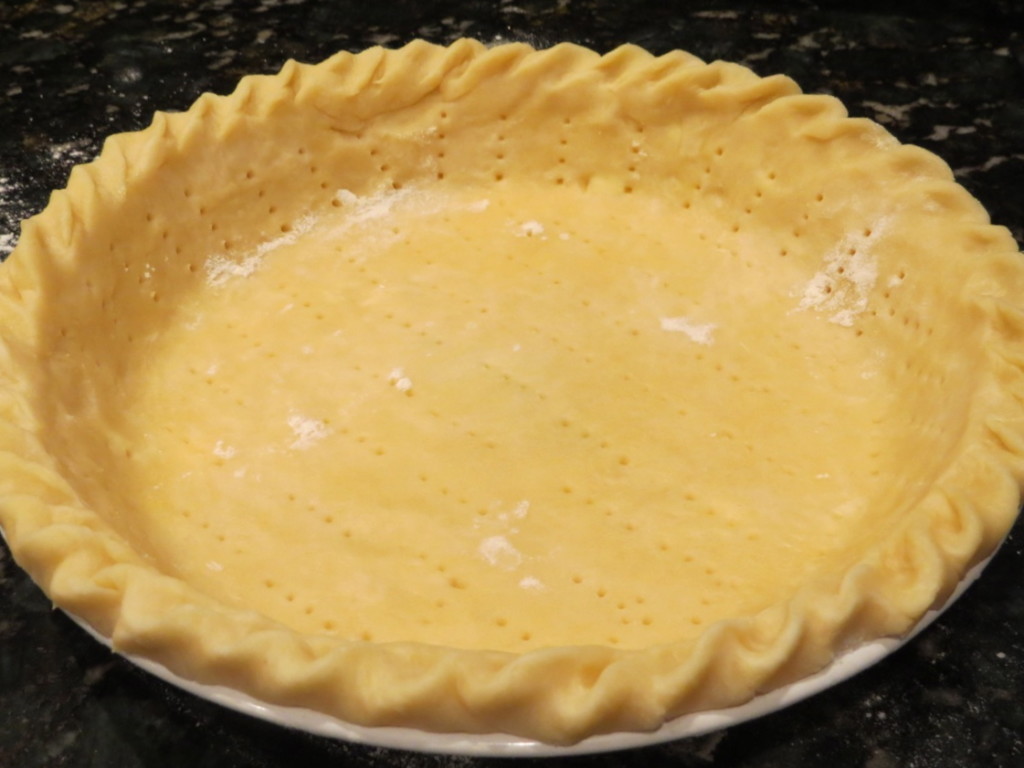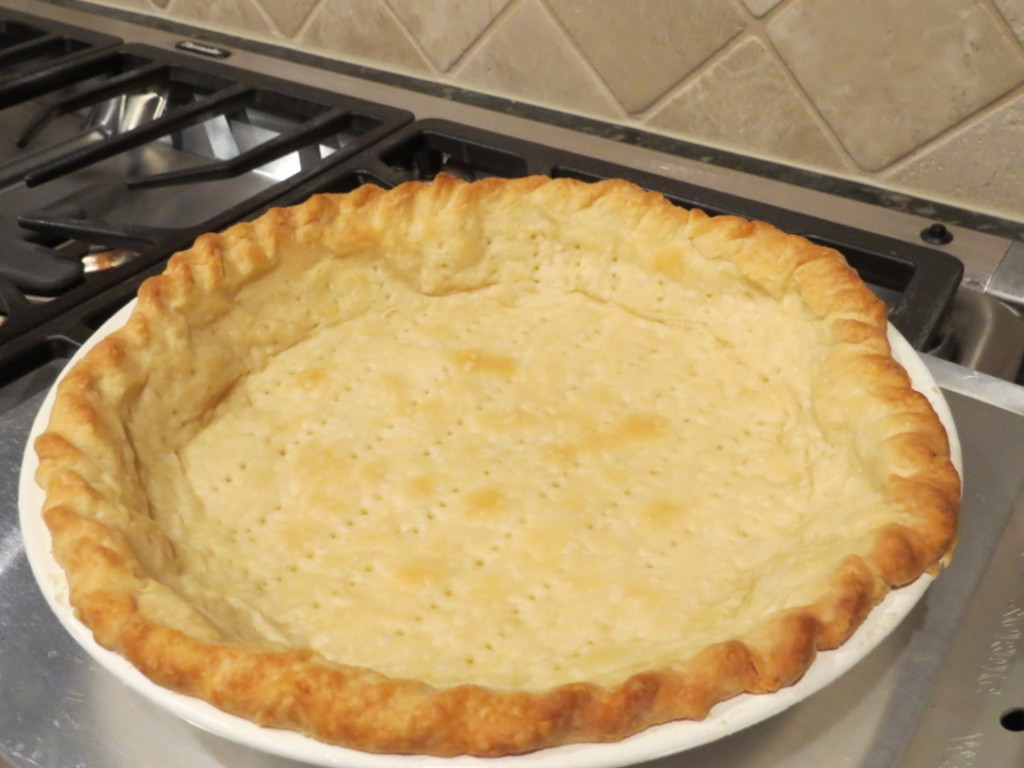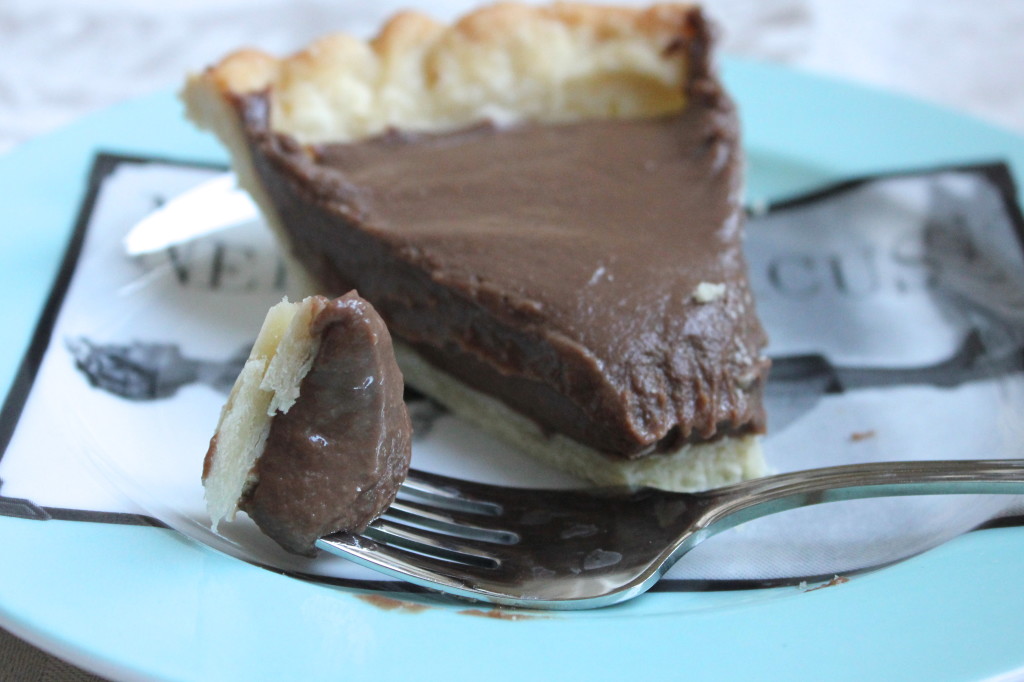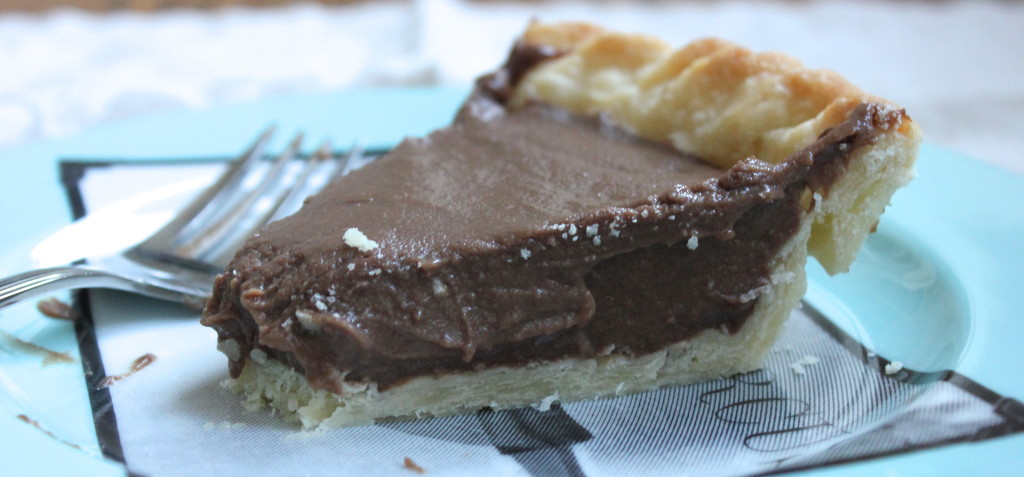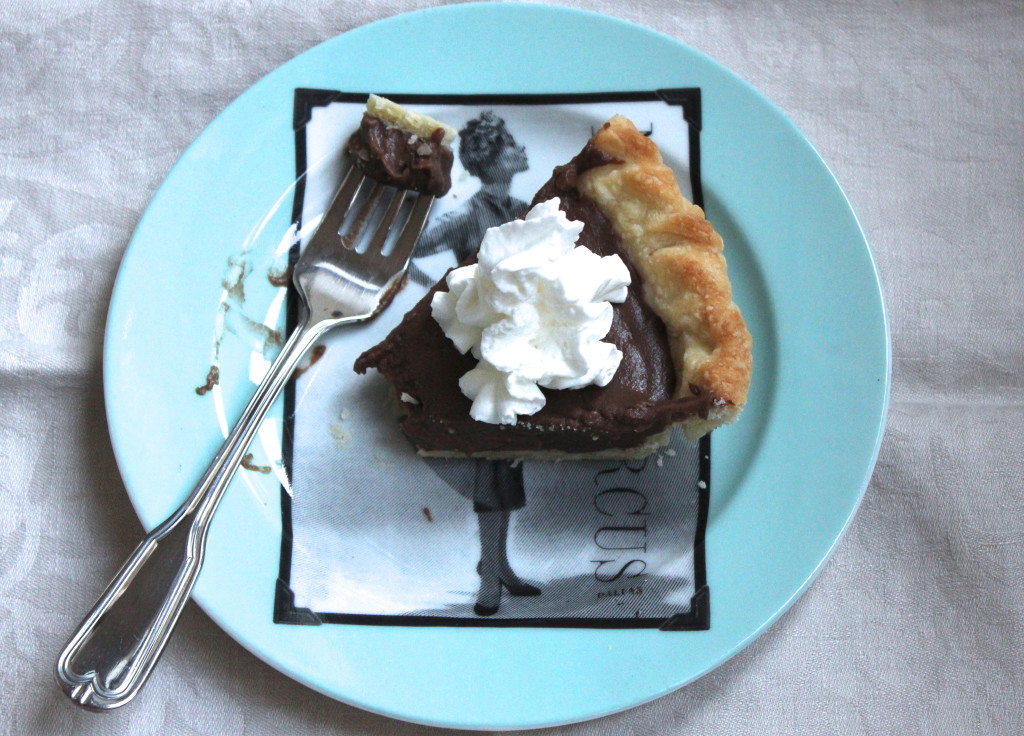 Enjoy!
For the chocolate ice box pie recipe, click HERE.

Foolproof Pie Crust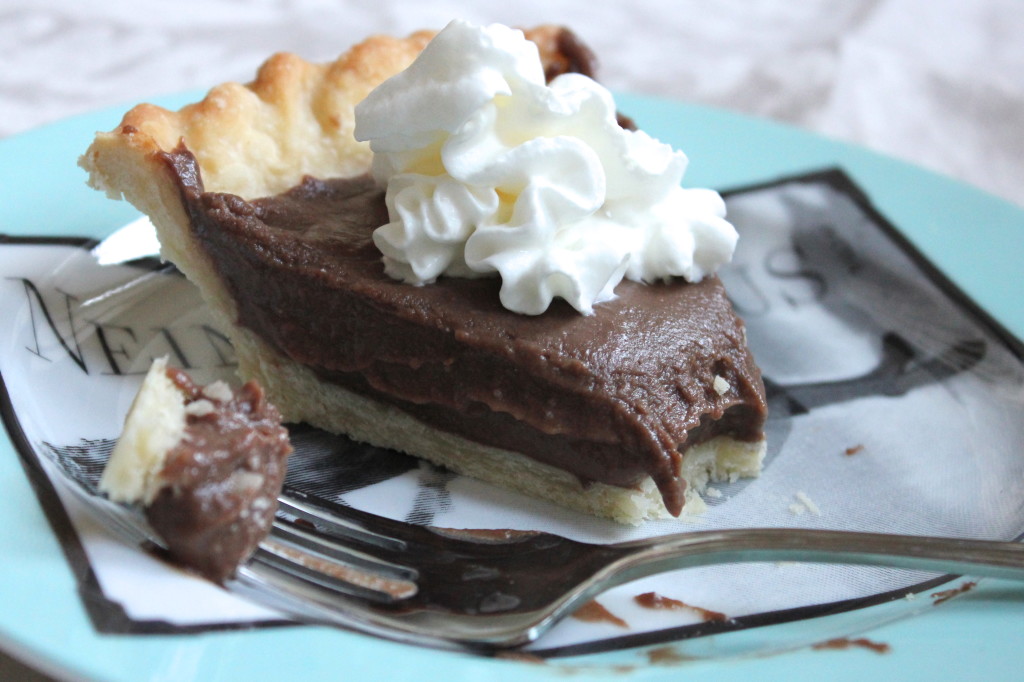 Recipe adapted from Cooks Illustrated, November 2007
Ingredients
2½ cups (12½ ounces) unbleached all-purpose flour
1 tsp. table salt
2 Tbsp. sugar
12 Tbsp. (1½ sticks) cold unsalted butter, cut into ¼-inch slices
½ cup cold vegetable shortening, cut into small bites
¼ cup cold vodka
¼ cup cold water
Instructions
Process 1½ cups flour, salt, and sugar in food processor until combined, about 2 one-second pulses. Add butter and shortening and process until homogeneous dough just starts to collect in uneven clumps, about 15 seconds (dough will resemble cottage cheese curds and there should be no uncoated flour).
Scrape bowl with rubber spatula and redistribute dough evenly around processor blade. Add remaining cup flour and pulse until mixture is evenly distributed around bowl and mass of dough has been broken up, 4 to 6 quick pulses. Empty mixture into medium bowl.
Sprinkle vodka and water over mixture. With rubber spatula, use folding motion to mix, pressing down on dough until dough is slightly tacky and sticks together.
Divide dough into two even balls and flatten each into 4-inch disk. Wrap each in plastic wrap and refrigerate at least 45 minutes or up to 2 days.
To fit into a standard 9-inch pie dish, roll out the dough to a 12-inch circle. Carefully transfer your dough to the pie plate. Prick the bottom and sides of the crust with a fork. Line the pie crust with foil and add ceramic pie weights (rice or beans to will also work) to keep the pie crust from rising.
Bake at 450 degrees for 10-12 minutes or until golden.
Notes
Makes enough for one 9-inch double-crust pie.