Boog's Pecan Pie and the Lake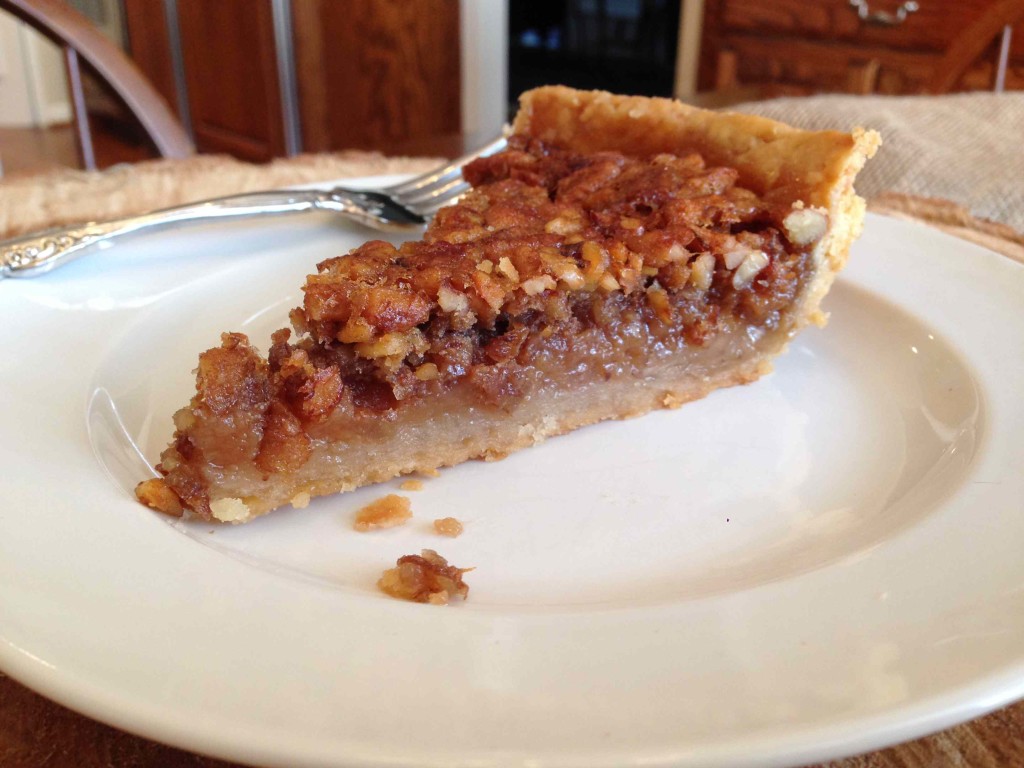 I hope everyone had a fun and relaxing 4th of July weekend. We stayed the weekend at Tony and Paula's lake house and of course, that always means LOTS OF DESSERTS!!
We had my Neiman Marcus chocolate chip cookies, blueberry cake donuts from Texarkana, a white cake topped with strawberries, Paula's creamy coconut cake, Boog's chocolate chip cake, last but not least Boog's pecan pie (recipe below). We weren't short of sweets by any means!
What's crazy is nearly all of those desserts were gone by Sunday afternoon as we were leaving to go home!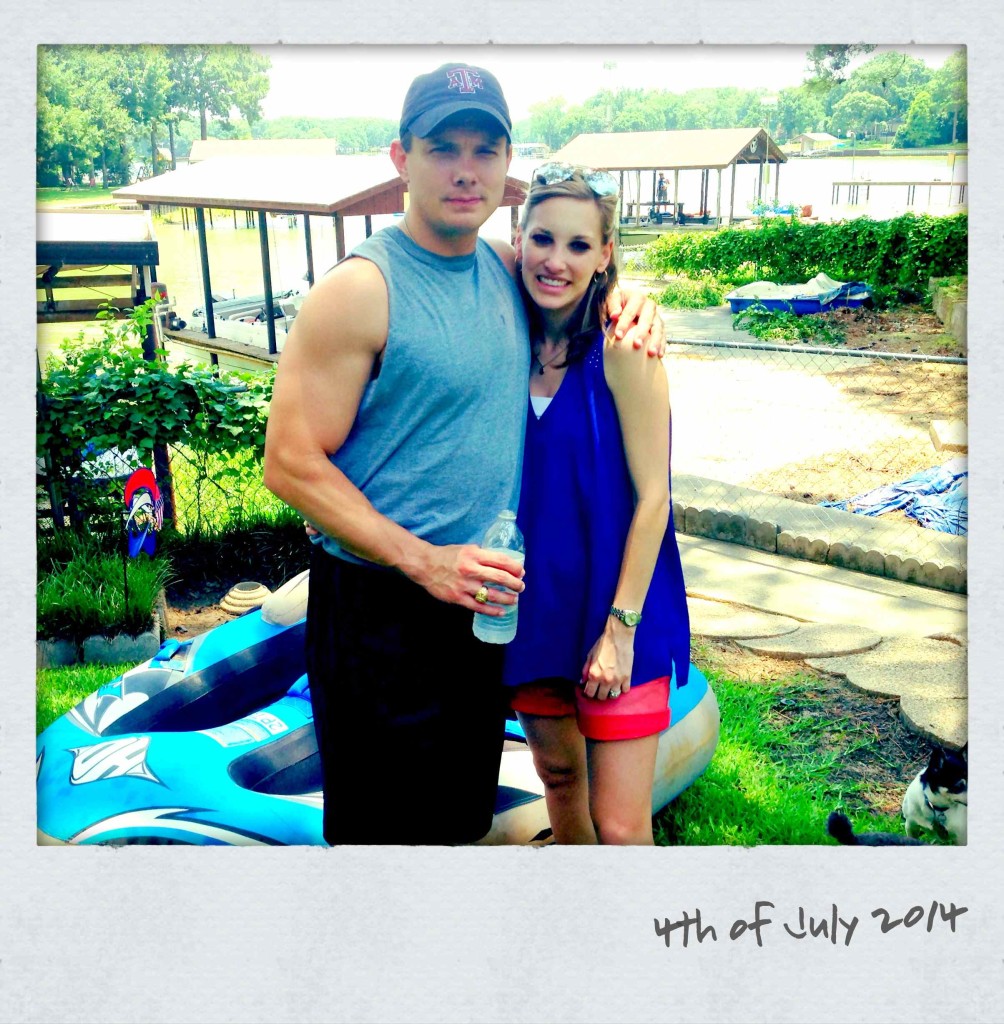 As you can see below, lots of fun was had on the jet ski, and unfortunately I was a bystander since I'm 23 weeks pregnant and it's not exactly safe for me to be riding on one.
What's really upsetting is the jet ski has not been ridden in over a year and a half! The lake levels were so low that we we were unable to pull the boat or the jet ski out of the boat dock in 2013, and now that 2014 is here, I'm pregnant and can't ride it. How ironic! 🙂
Matt and his sister Leah, and her kids had a blast though. Leah's kids are at that age where they are getting old enough to start having a little fun. 🙂 Both kids had a great time riding with Matt and Leah on the jet ski, and I'm glad they got to enjoy it.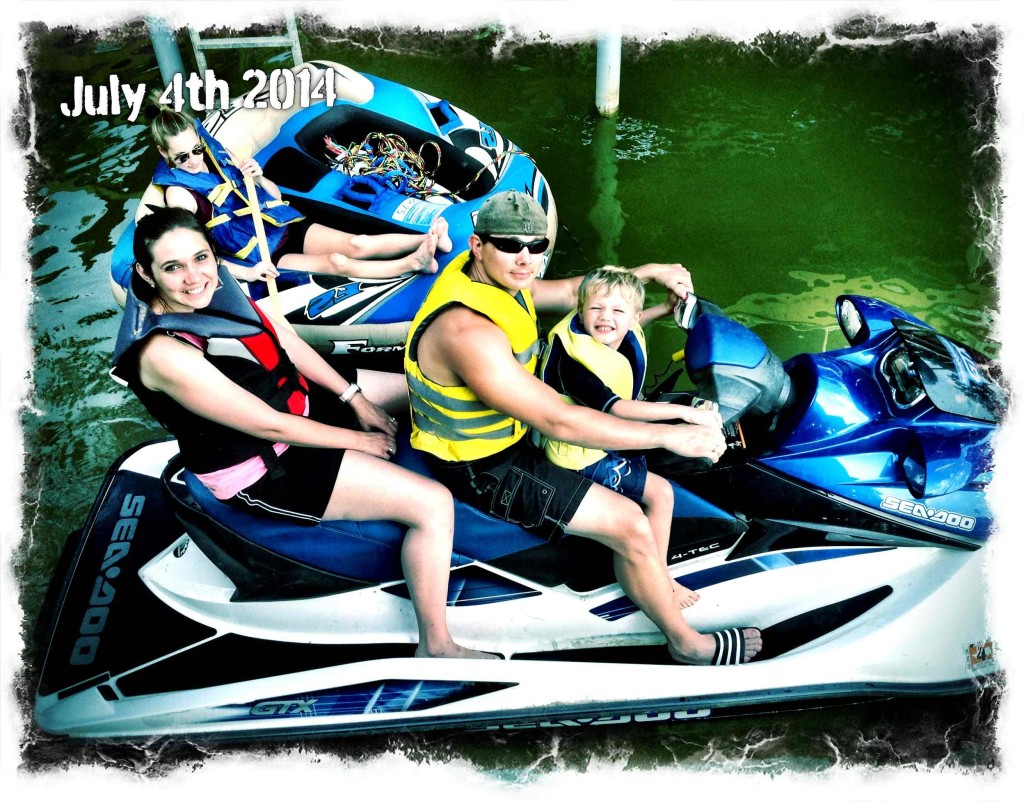 Back to Boog's pecan pie. Boog is Matt's grandmother, and every time we go to the lake she makes either a pecan pie or a chocolate chip cake or in this case, BOTH!
Her pie recipe is super simple to make, and extremely delicious. When Matt was younger, Boog once made this pie and Matt ate the WHOLE PIE in one day (one sitting actually). Haha.
His appetite has changed a bit, but Boog's pecan pie was gone in less than 2 days!
Enjoy!!
Boog's Pecan Pie
Prep time:
Cook time:
Total time: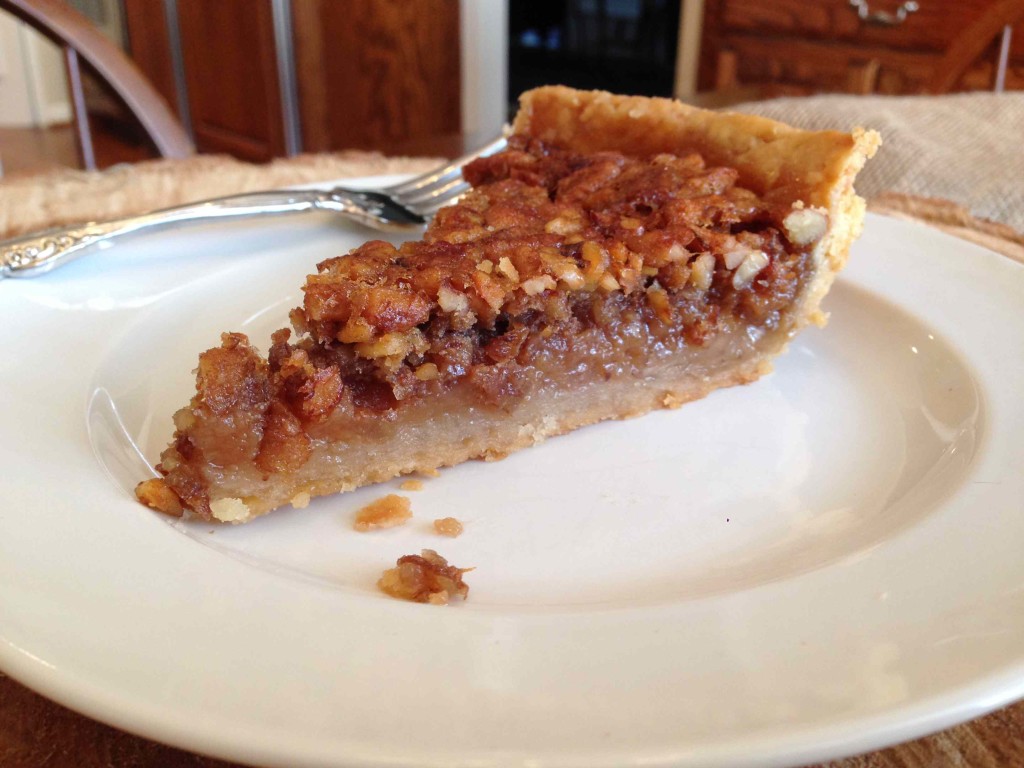 Ingredients
1 unbaked pie shell
3 eggs
½ cup sugar
1 cup corn syrup
⅛ tsp. salt
1 tsp. vanilla
¼ cup melted butter
1 cup pecans
Instructions
Preheat oven to 350 degrees F.
Beat the eggs with a fork. Add the sugar, syrup, then the salt and vanilla. Lastly, pour in the melted butter.
Place the chopped pecans in the bottom of an unbaked pie shell. Pour the filling over the pecans, and bake for 45-50 minutes. The nuts will rise to the top of the filling and form a nice, crusty layer