Chocolate Oatmeal Cake and the Lake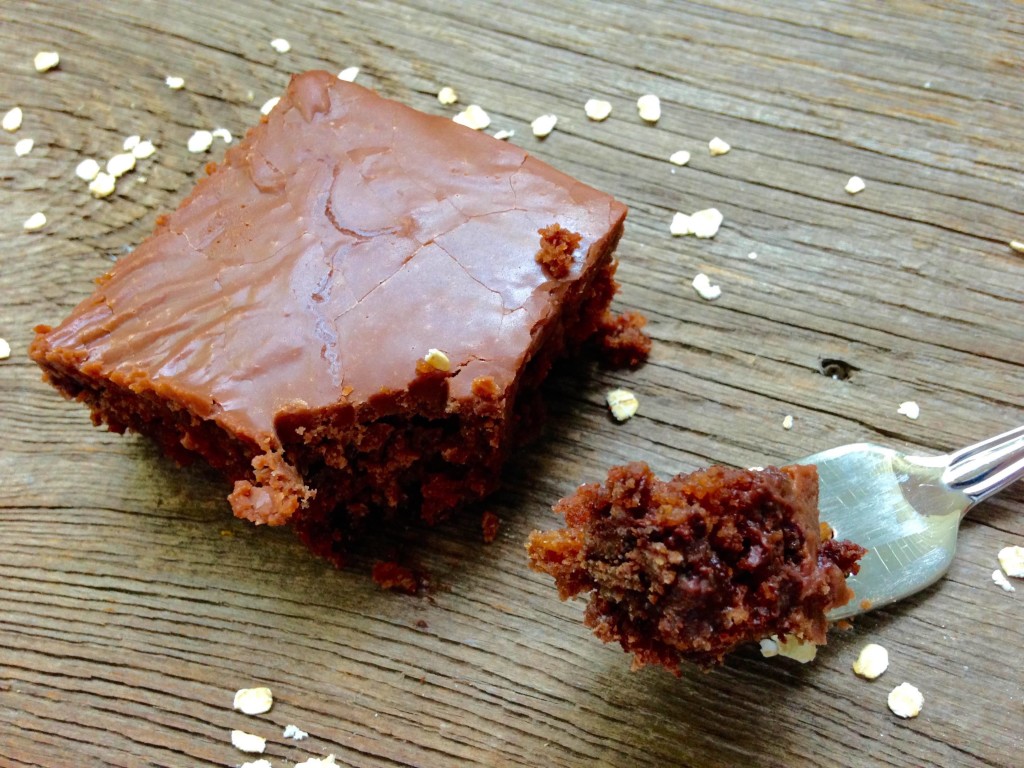 I hope everyone had a wonderful 4th of July weekend. As always we headed down to Cedar Creek Lake for our annual 4th of July lake trip. Harper got to hang out with her great grandparents (we call them the Boogs), her grandparents Yogi and Lala, her aunt Leah and uncle Jeffery, and cousins Bear, Georgia, and Mary Martha.
It's so much fun to see little kids play together. Harper could not stop laughing at Georgia who is 4 years old. Georgia was making funny faces with Harper which tickled her to no end. Bear, who is 6 years old, is super sweet and gave Harper lots of kisses.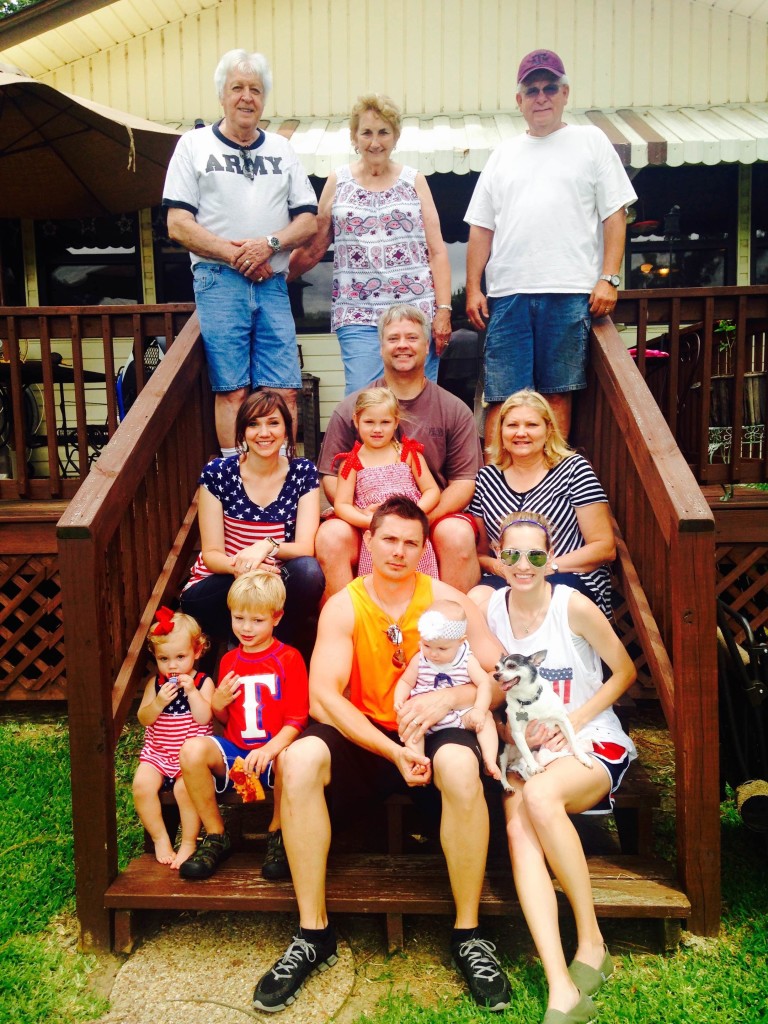 We rode jet skis, played dominoes, and saw the best fireworks show ever! Words can't explain how cool it was to sit out in the middle of a dark lake, surrounded by probably 30 concurrent firework shows all happening at the same time. Unreal!
Matt brought his cowboy hat and everyone seemed to enjoy wearing it as well.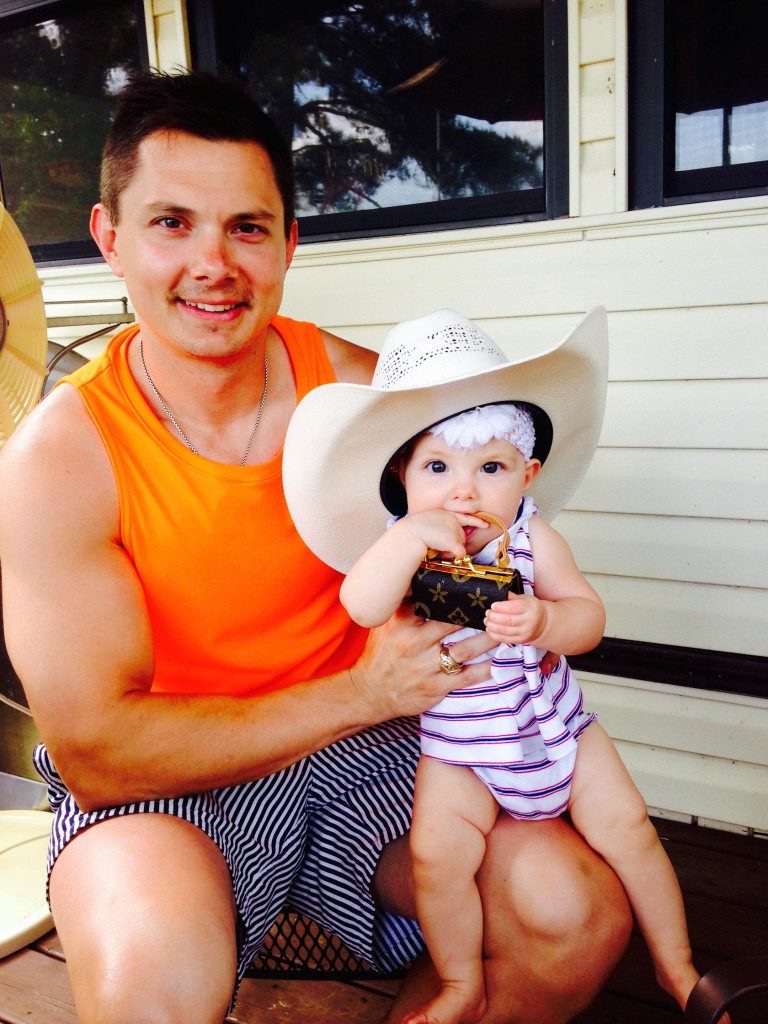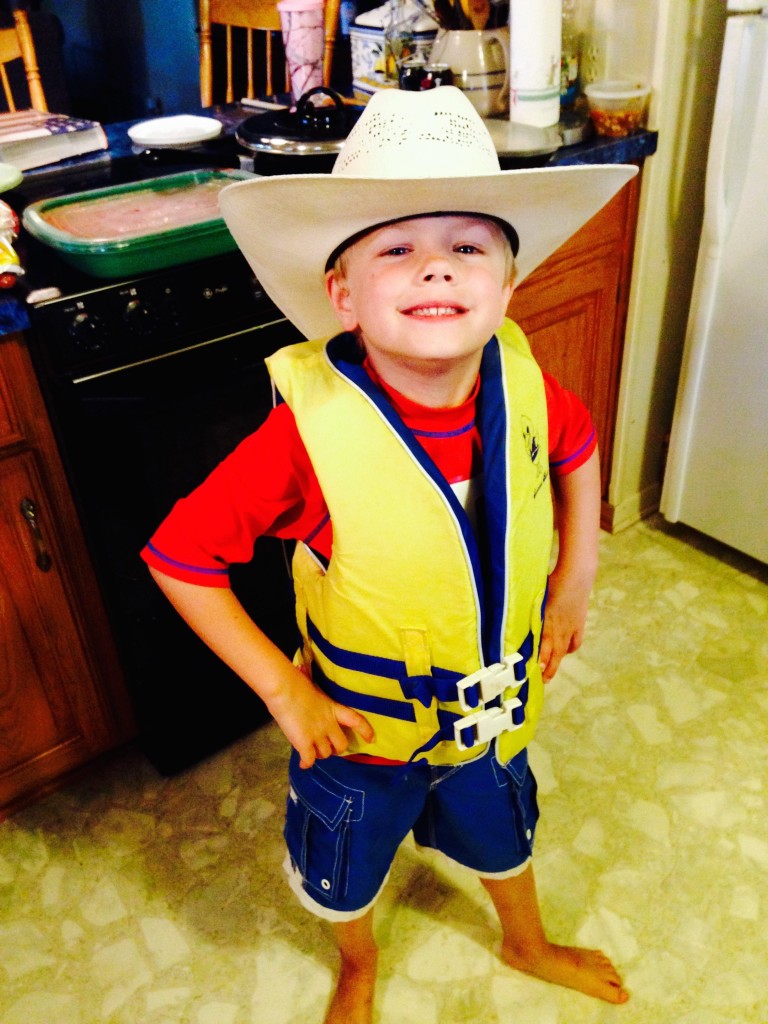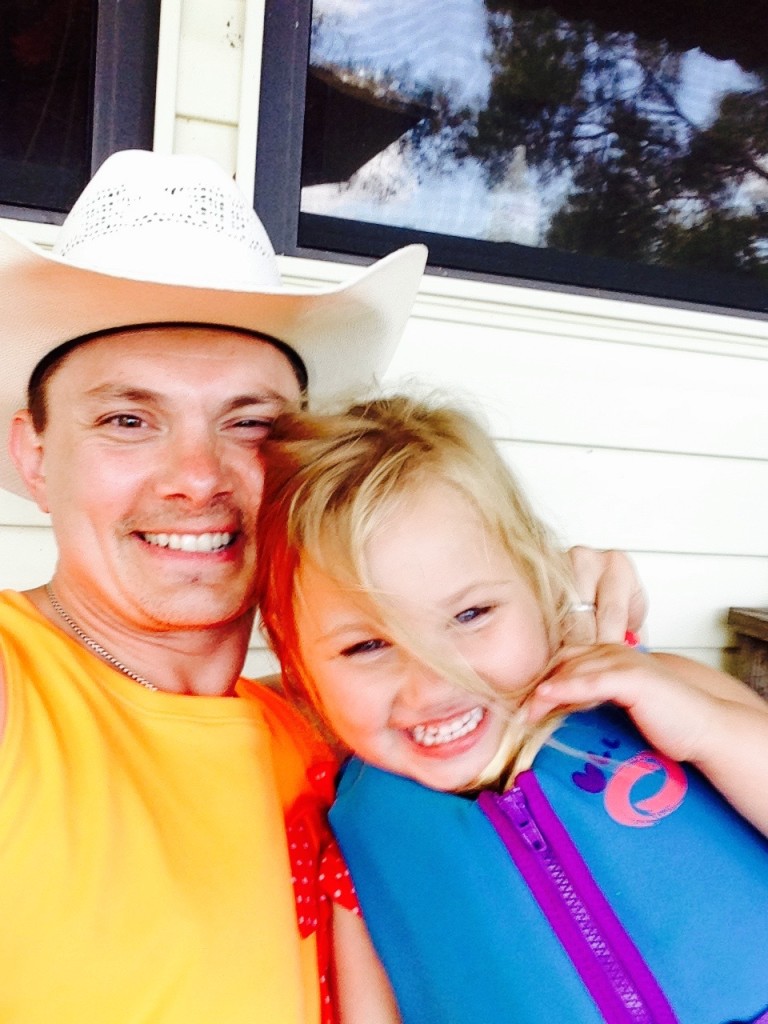 The food we had at the lake was sooo good! For lunch Paula made chicken salad, and homemade pico de gallo. For dinner we grilled out chicken, and corn on the cob, and had ribs and brisket.
Desserts are always the showstoppers. We're never short for sweets at the lake. Boog made her famous chocolate chip bundt cake, and two pecan pies. Paula made four layer dessert and a 4th of July berry trifle with strawberries, blueberries, and pound cake.
I always bring my Neiman Marcus chocolate chip cookies, and this year I also brought a few slices of this chocolate oatmeal cake my mom made.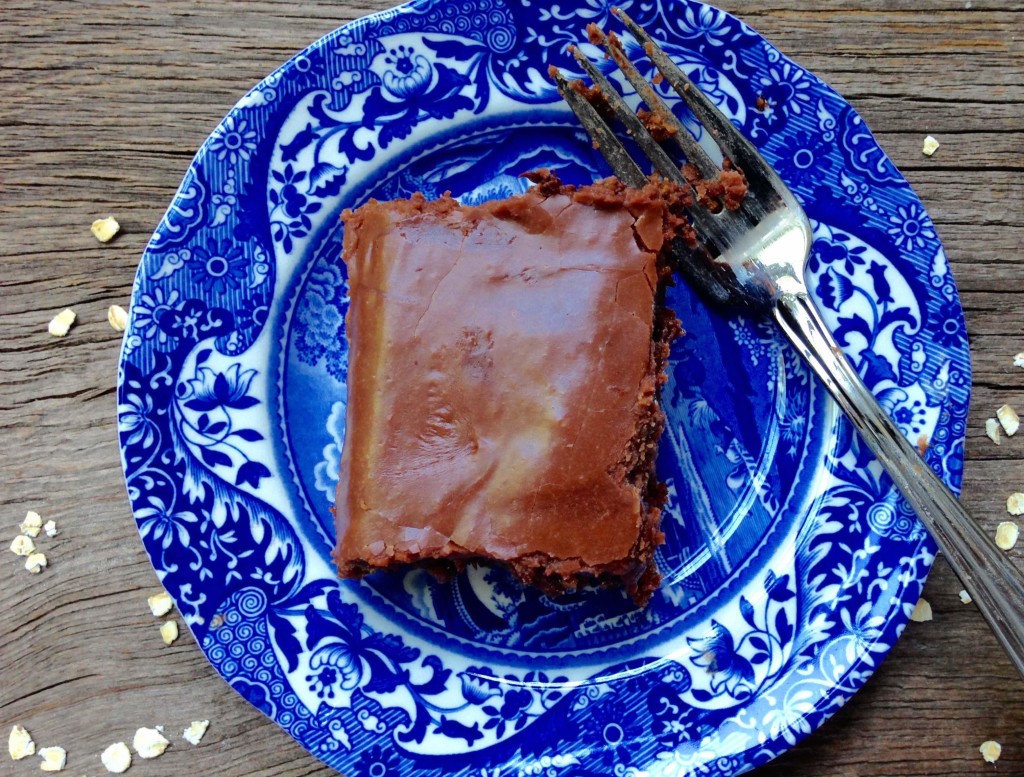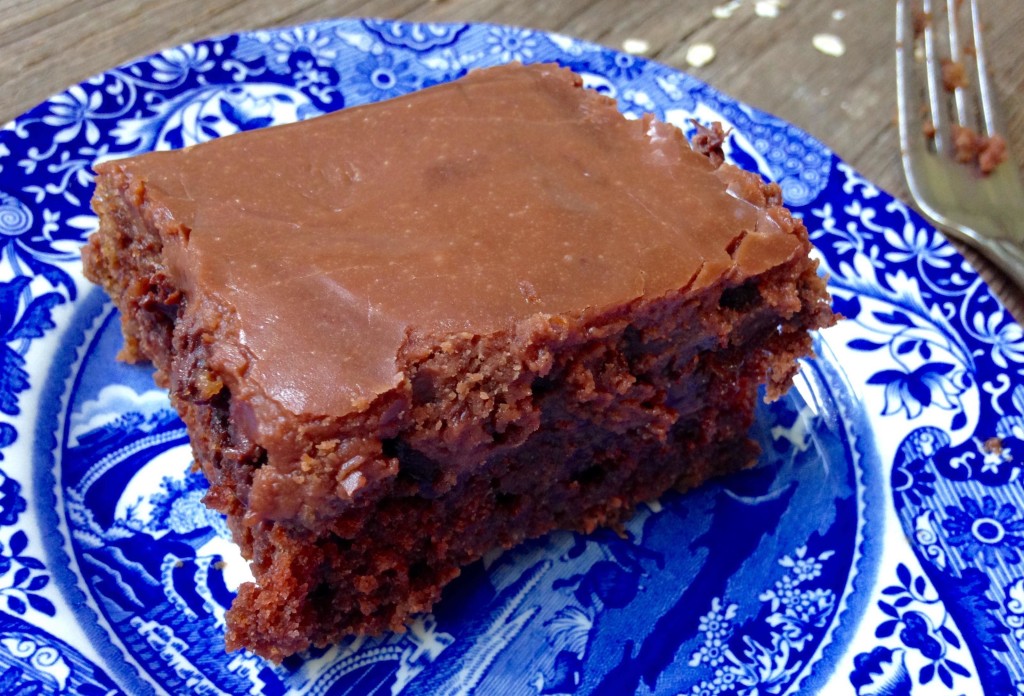 Adapted from Pinch of Yum blog, this chocolate oatmeal cake is a unique twist on the classic chocolate sheet cake.
I'm not going to lie, this chocolate oatmeal cake may require a tie-breaker with my all-time favorite Mrs. Kelm's chocolate cake. That's saying a lot given that I've eaten Mrs. Kelm's chocolate cake for the past 27 years!!
The great thing about this cake (in my opinion), is the texture. Some people may not like it, but you can taste the chewiness from the quick oats, and chunks of chocolate chips that didn't quite melt in the cake. Whereas Mrs. Kelm's cake is smooth, this one has a unique consistency. They both have that sweet, milk-chocolatey delicate taste that I love.
Mini marshmallows are the secret ingredient and are used in the frosting. They melt, so you can't see them, but leave behind a subtly sweet flavor, and add to the thickness of the gooey chocolate frosting.
If you like oatmeal and chocolate sheet cake, this is the cake for you. If new textures don't bother you, you'll love this cake just as much as I did. I may be switching off birthday cakes from now on!
Enjoy!

Chocolate Oatmeal Cake
Prep time:
Cook time:
Total time: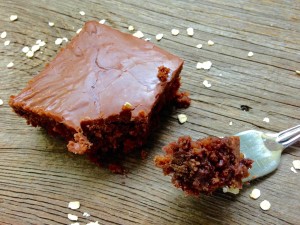 Adapted from Pinch of Yum
Ingredients
1 cup brown sugar
1 cup white sugar
½ cup butter, melted
2 eggs, lightly beaten with a fork
1¾ cups flour
1 tsp. baking soda
½ tsp. salt
1½ Tbsp. unsweetened cocoa powder
1 cup quick cooking oats
1¾ cup boiling water
1 (12 oz) bag chocolate chips, divided (go for Ghirardelli)
6 Tbsp. unsalted butter
6 Tbsp. milk
1½ cups sugar
¾ cup chocolate chips (Ghirardelli)
¾ cup mini marshmallows
Instructions
Preheat oven to 350 degrees F.
FOR THE CAKE: With an electric mixer, cream the butter and sugars. Add the eggs and mix well. Add flour, soda, salt and cocoa and mix until just incorporated. The batter will be very thick.
Add boiling water to oatmeal and let stand for a few minutes. Once oats are soft, add oats/water mixture to the batter and mix well. Stir in half the bag of chocolate chips (6 ounces).
Pour into a greased or buttered 9x13-inch cake pan. Sprinkle the top of the cake with the rest of the bag of chocolate chips (6 ounces).
Bake for 350 degrees for 30-40 minutes or until the surface springs back lightly when touched. Do not overbake. Let cool completely.
FOR THE FROSTING: Melt the butter, sugar, and milk in a large saucepan over medium-low heat. Bring to a boil and boil for 30 seconds.
Reduce heat to low and add chocolate chips and marshmallows. Stir or whisk until frosting is smooth. Pour immediately over the cooled cake. The frosting crystalizes almost immediately as it cools so it's important to get it on the cake while it's still piping hot. Allow the frosted cake to cool before serving.