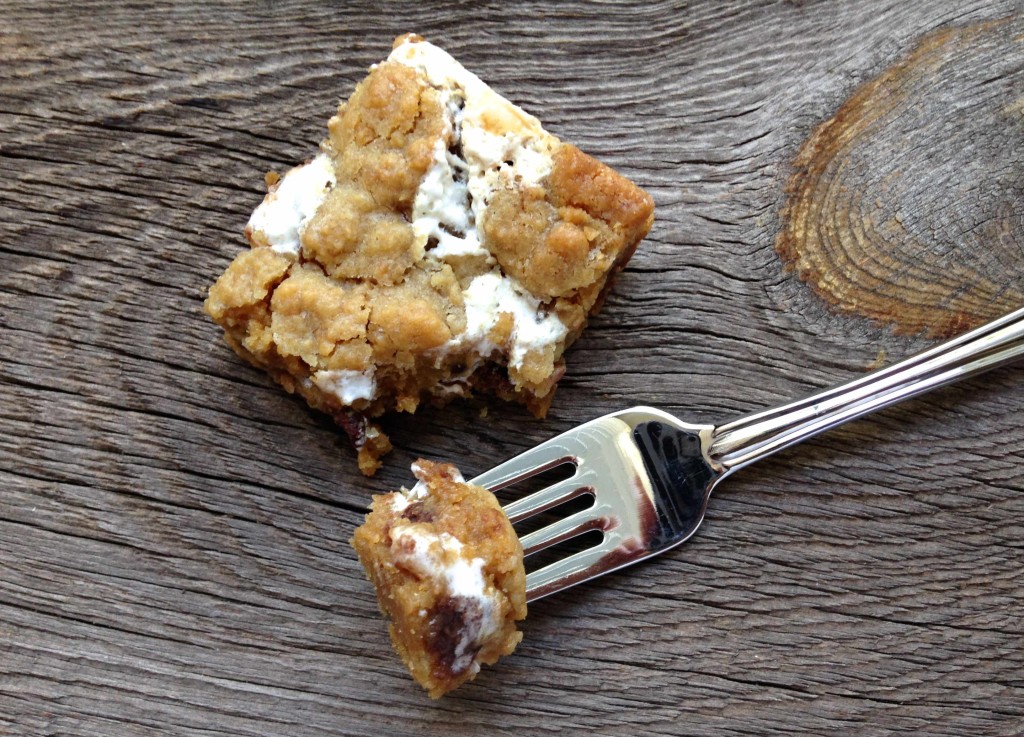 If you like S'mores, you should love these decadent, buttery blondie cookie bars infused with a graham cracker base, gooey marshmallows and sweet milk chocolate chunks running throughout.
My sister or mom found this recipe online via Mel's Kitchen and bookmarked them to make soon. Of course, church/social functions and potlucks always make for an opportune time to try a new recipe, so my sister and mom baked these up for their most recent potluck.
These were a hit among all the desserts that were brought, and I can see why. These bars are no doubt rich, so a little will go a long way. In addition, the texture was extremely unique due to the magically delicious marshmallow fluff (don't use real marshmallows or mini marshmallows or else they will disappear after baking). The graham cracker crumbs also added a nice texture, while the milk chocolate make you feel like you are eating one gourmet backyard s'mores!
Enjoy!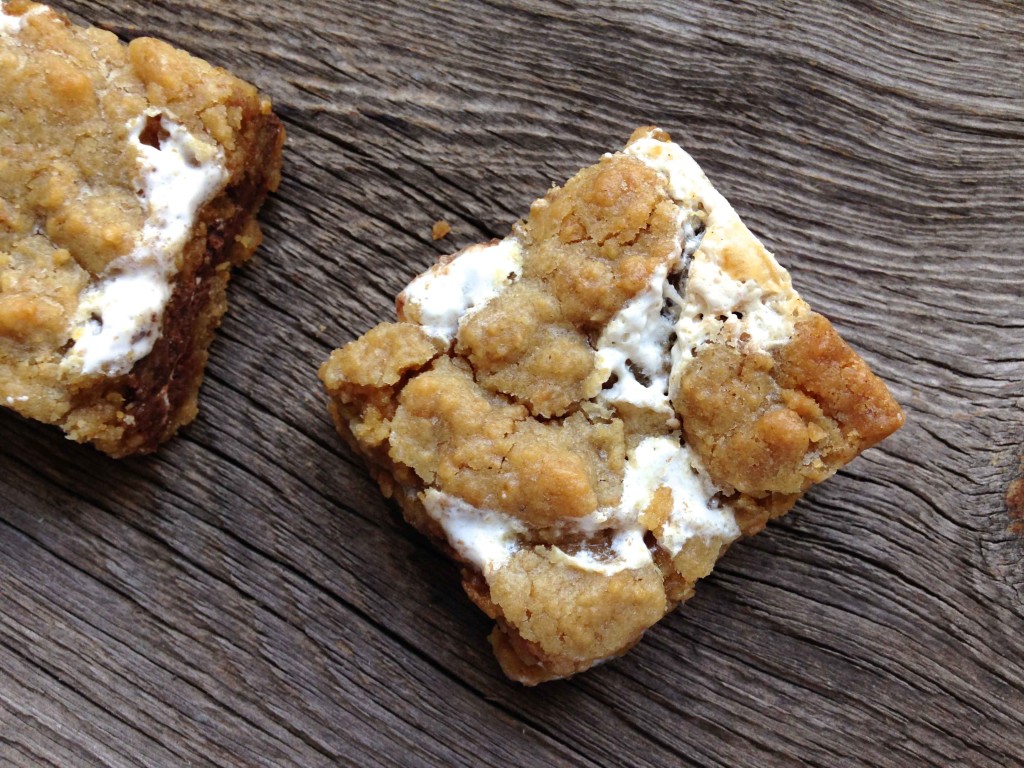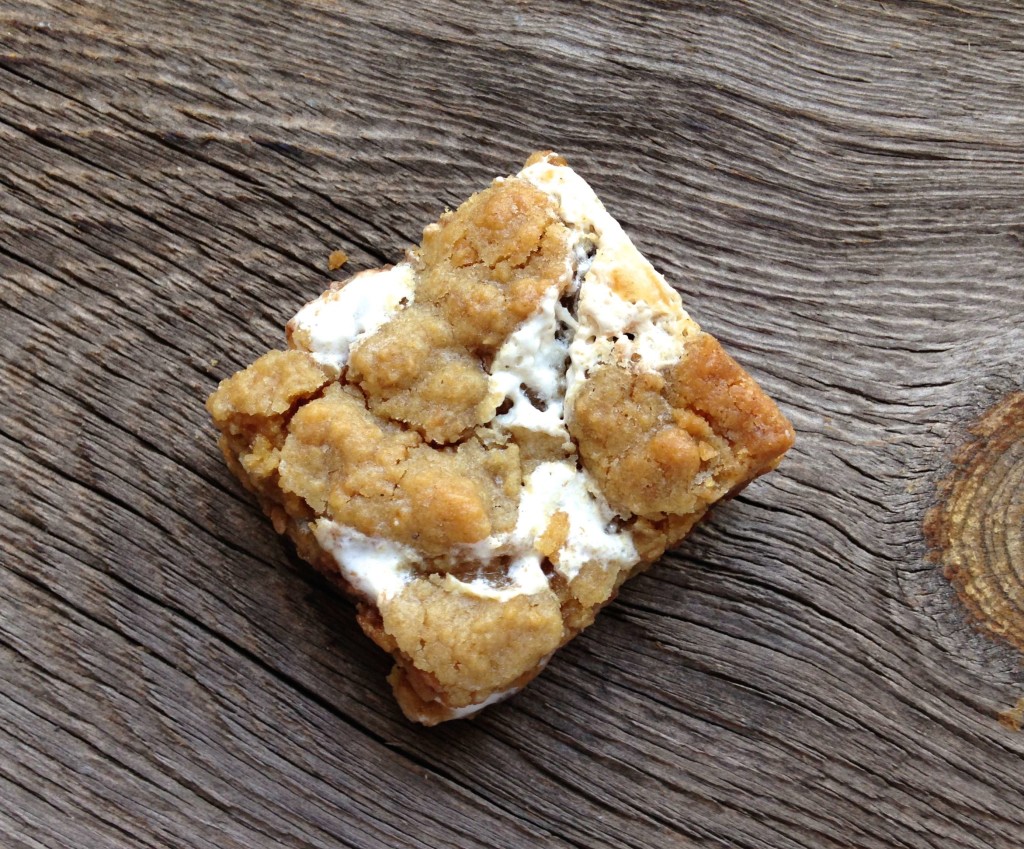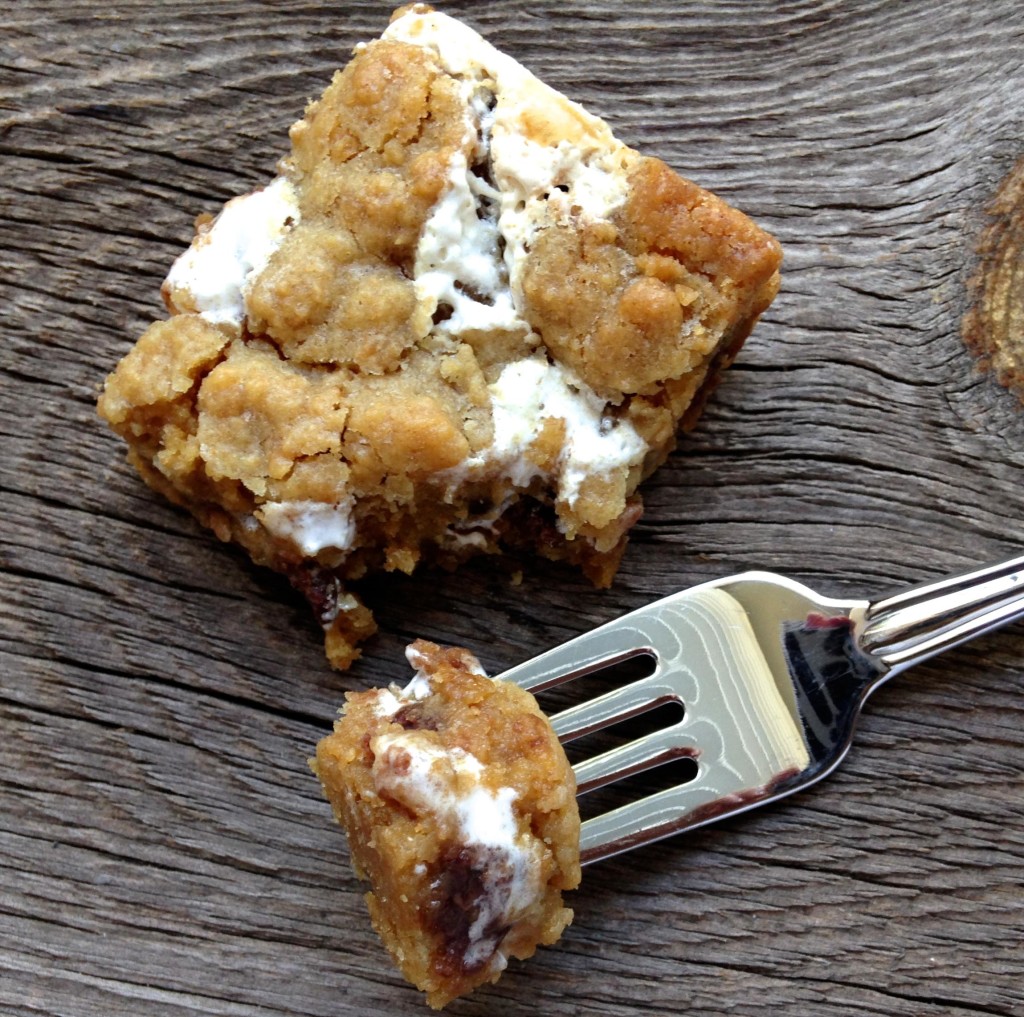 S'mores Cookie Bars
Prep time:
Cook time:
Total time: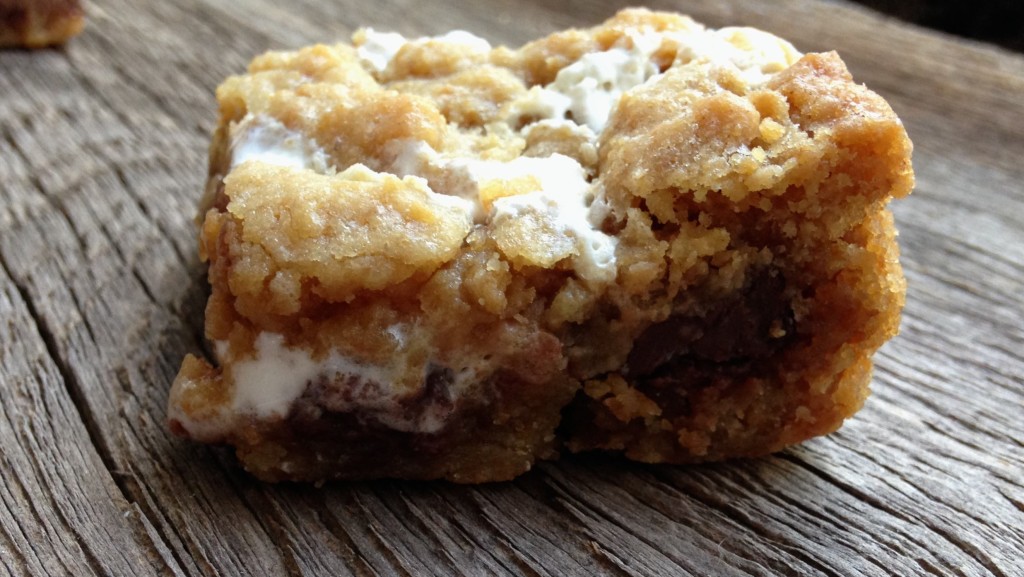 Source: Mel's Kitchen Cafe
Ingredients
2 cups all-purpose flour
2 cups crushed graham cracker crumbs
1 tsp. baking powder
¼ tsp. salt
16 tablespoons (2 sticks) butter, softened to room temperature
1½ cps packed light brown sugar
1 tsp. vanilla
2 large eggs
2 cups marshmallow topping, like Marshmallow Fluff or Creme
2 cups milk chocolate chips
Instructions
Preheat the oven to 350 degrees F. Line a 9 x 13-inch pan with foil, leaving a 2-inch overhang on the 2 short sides. Grease the foil with cooking spray and set aside.
In a medium bowl, combine the flour, graham cracker crumbs, baking powder and salt. In a large bowl, using an electric mixer on medium speed, beat the butter and sugar until light, about 2 minutes. Beat in the eggs and vanilla until well combined.
Reduce the mixer speed to low and add the flour mixture, mixing until combined. Divide the dough in half.
Press half into the bottom of the prepared pan until the dough is evenly flattened. Dollop the marshmallow topping on top of the cookie base and gently spread into an even layer. Sprinkle the chocolate chips on top. Scatter the remaining dough over the top in climbs. Don't worry about completely cover the top, the marshmallow and chocolate chips should peek through.
Bake the bars until golden brown, about 30-32 minutes. Cool completely. Remove the bars from the pan using the foil overhangs. Cut into bars and serve.
Notes
Don't be tempted to substitute mini-marshmallows for the fluff/creme. Mini marshmallows will completely dissolve in the oven. The marshmallow fluff/creme stays gooey and soft in the oven.