Christmas All Through the South and Peanut Butter Blossom Cookies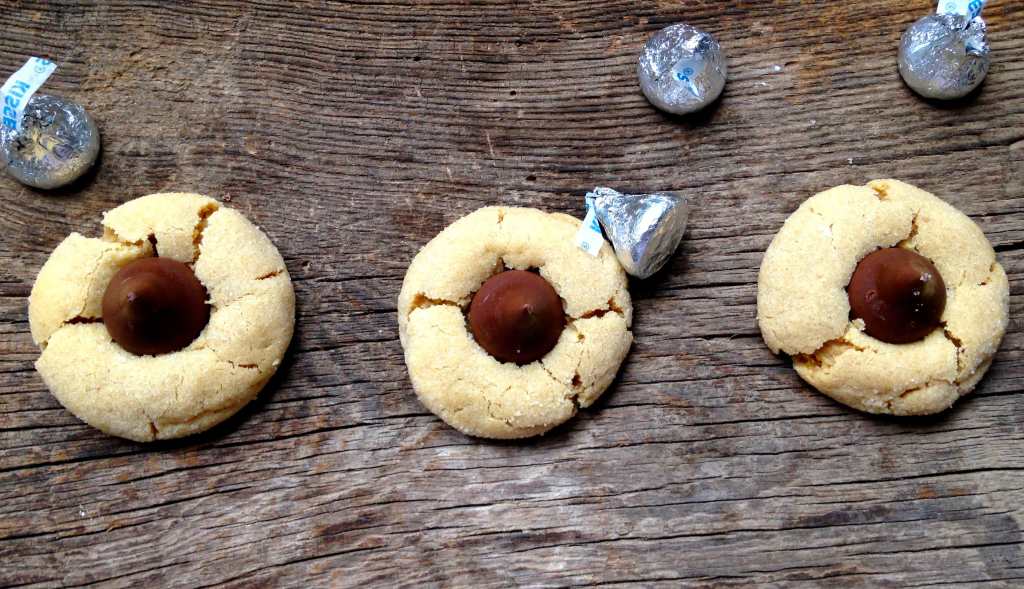 From ornament exchange and white elephant gift parties, to driving around looking at Christmas lights, the holidays are definitely something we look forward to. If you're looking for inspirational ideas to decorate your mantel with holiday trimmings, or recipes for enjoying a Christmas morning brunch centered around red velvet pancakes, Southern Living's "Christmas All Through The South:  Joyful Memories, Timeless Moments, Enduring Traditions" is one to impress!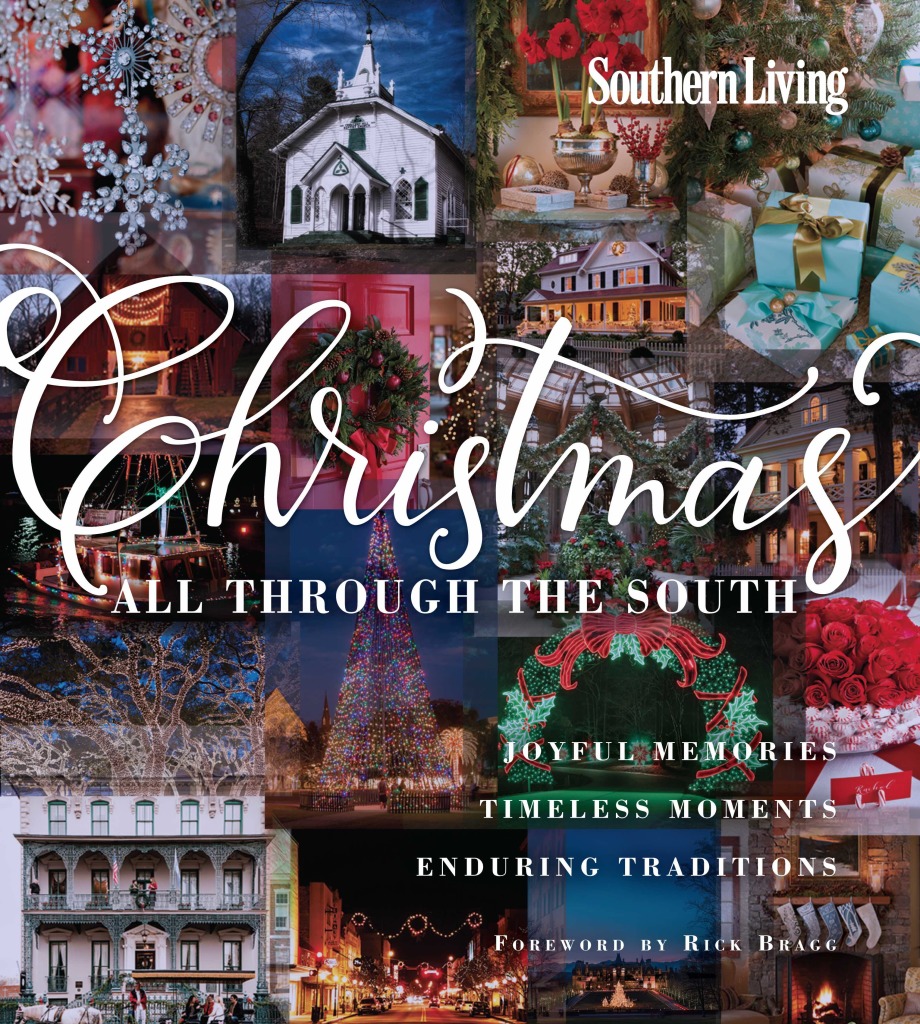 Woven throughout this stunning 400-full color book are stories of Christmas traditions in the south, like finding the perfect tree at a North Carolina tree farm, enjoying the sparkling lobby of the Roosevelt Hotel in New Orleans, decorating ideas from gorgeous southern homes, and menu ideas for every festive occasion.
Southern Living's "Christmas All Through The South" would make a perfect keepsake for your friend or family member wanting that inspiration, or even as a gorgeous coffee table book. You can purchase the book via Amazon HERE.
While my family doesn't have a 'set' tradition of picking out a tree at the tree farm, we do have a Christmas tradition of driving around the metroplex looking at lights. Whether it's looking at the gorgeous homes in Highland Park adorned with Christmas lights, or looking at lights at The Shops of Legacy in Plano, Southlake Town Square, or Frisco Square – my personal favorite.
In Texas, you better go big or go home. Our Christmas lights are just one example of that. Below are two videos of lights in the Dallas metroplex, Frisco, that does it up right. One is a house in my old neighborhood that has lights synchronized to music. That same homeowner impressed so many people that he also synchronizes the lights at Frisco Square. Did I mention he's an Aggie? lol. He even synchronizes his house to the Aggie War Hymn.  Enjoy the videos below: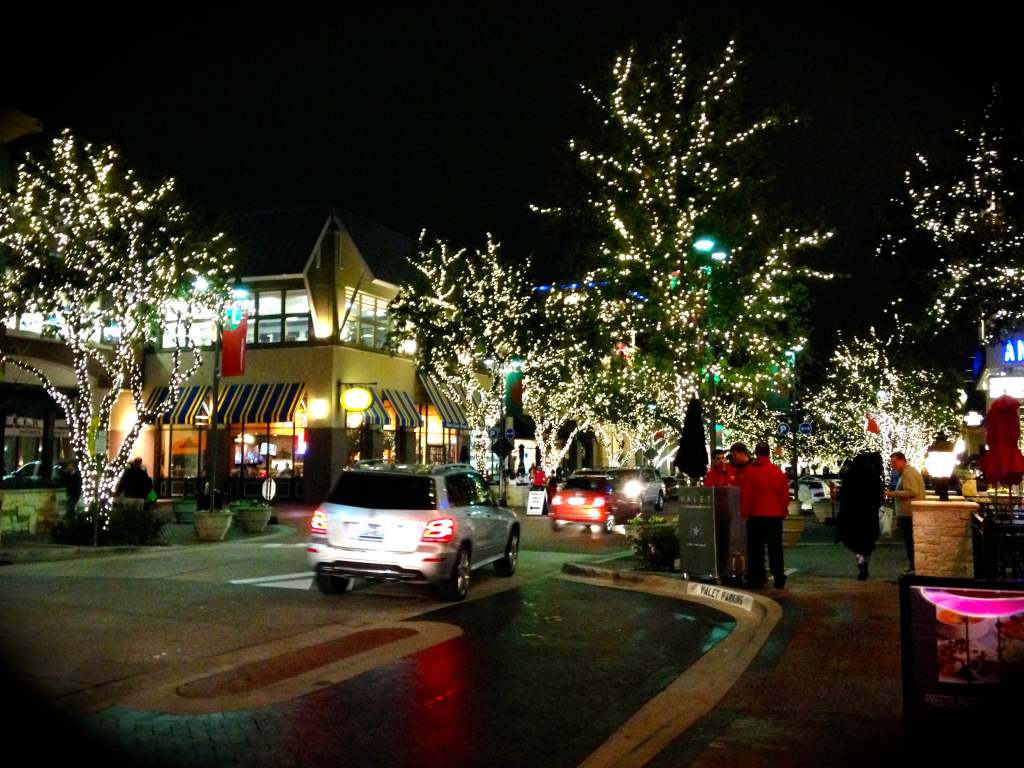 We will have new Christmas traditions with this little one that just arrived in October. She's our little Christmas present!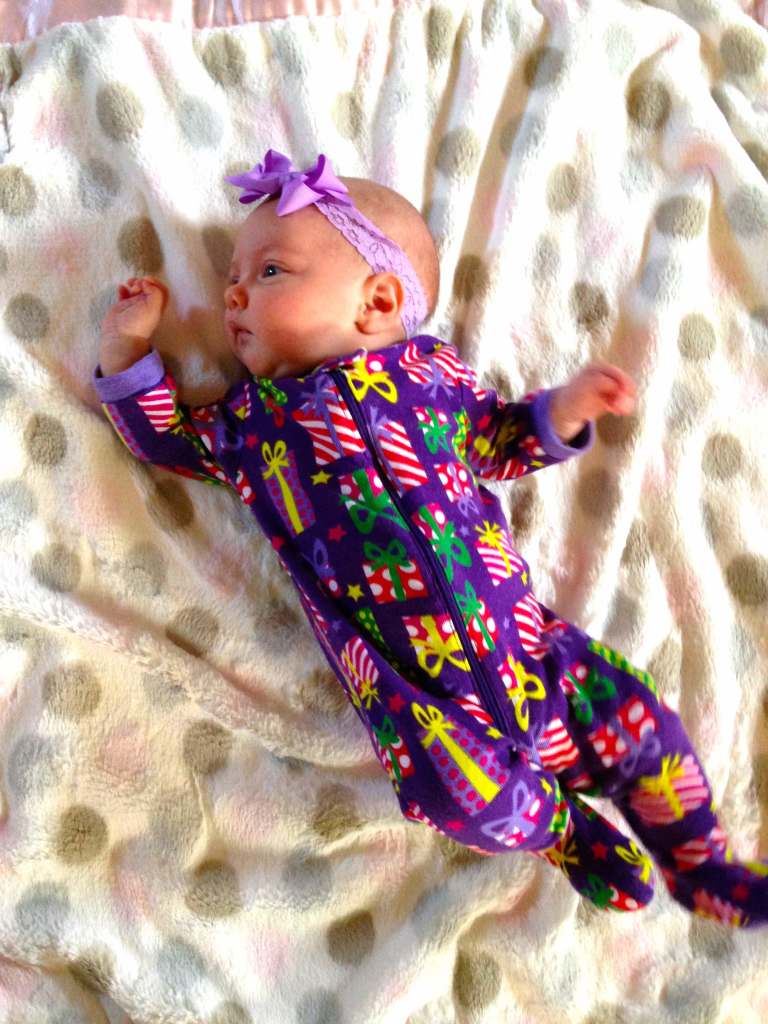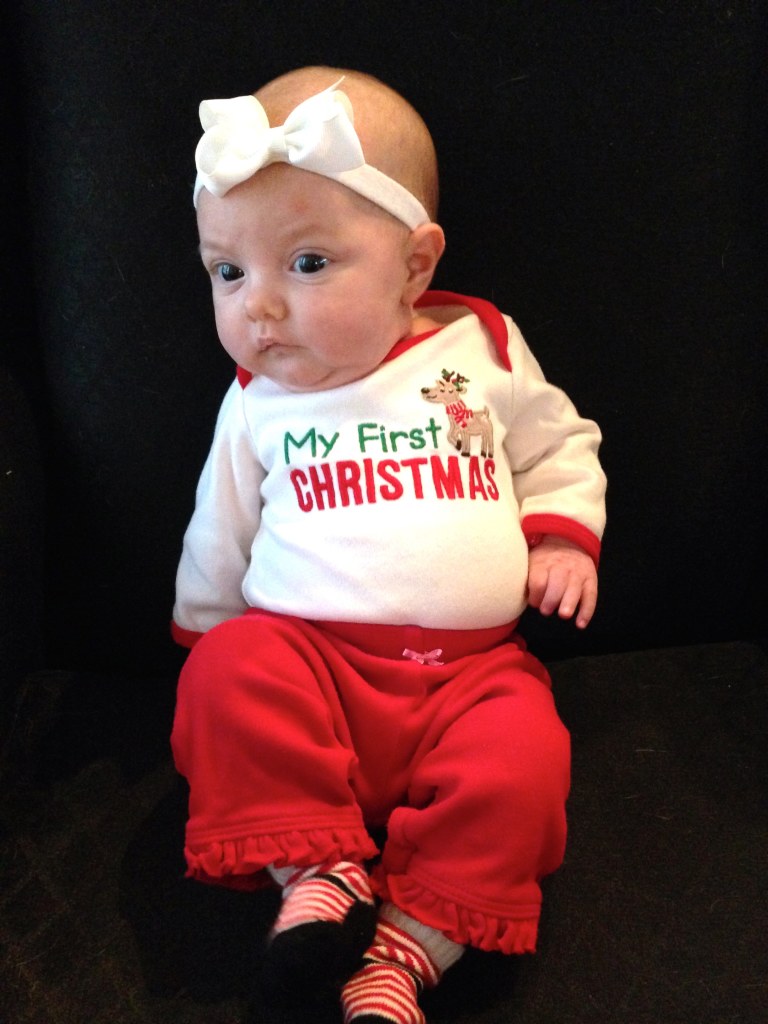 And finally, you can't enjoy the holidays without cookies! I made these peanut butter blossom cookies for a football watching party we had over at our house. The recipe, credit given to Land O'Lakes, is super easy to follow, and they taste amazing!!
I had some leftover Hershey's kisses from a baby shower, and wanted to use them in a recipe so I wasn't continuously munching on them. I'm a sucker for small candies. Only one candy is 22 calories, but before you know it, you've eaten like 10, and 22 calories turns into 200+ calories! With these cookies, I'll eat just one and be done. 🙂
Enjoy!!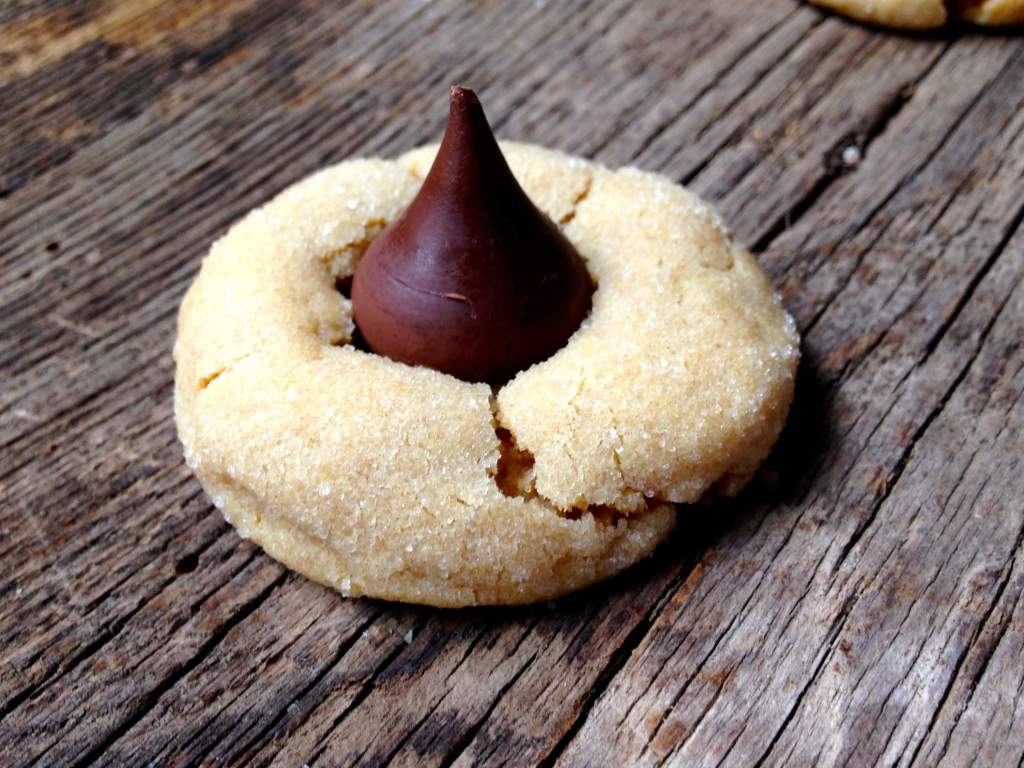 Peanut Butter Blossom Cookies
Prep time:
Cook time:
Total time: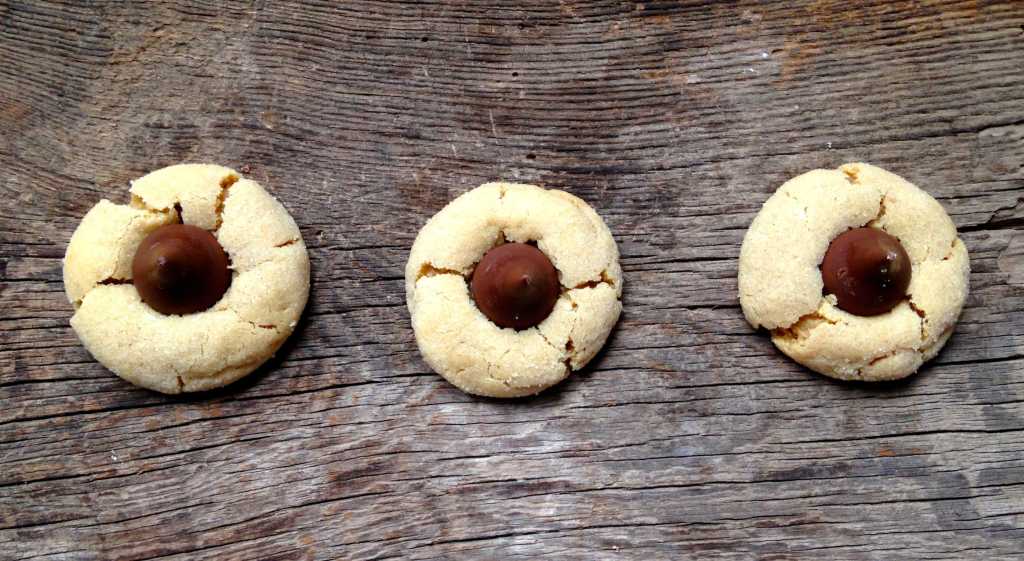 Ingredients
½ cup sugar
½ cup firmly packed brown sugar
½ cup unsalted butter, softened
½ cup creamy peanut butter
1 egg
1 tsp. vanilla
¼ tsp. salt
1¾ cups all-purpose flour
1 tsp. baking soda
¼ cup sugar
48 milk chocolate Hershey's kiss candies, unwrapped
Instructions
Preheat oven to 375 degrees F.
Combine ½ cup sugar, brown sugar, softened butter and peanut butter in the bowl of an electric mixer. Beat at medium speed until light and fluffy. Add egg, vanilla, and salt; continue beating until well mixed.
Add flour and baking soda. Beat at low speed, scraping bowl often, until well mixed.
Shape dough into 1-inch balls. If dough is too soft, refrigerate 30-60 minutes. Roll balls in ¼ cup sugar. Place 2 inches apart onto ungreased cookie sheets.
Bake 8-10 minutes or until very lightly golden brown. Immediately press 1 Hershey's kiss in center of each cookie. Remove to cooling racks.
Notes
Source: Land O'Lakes