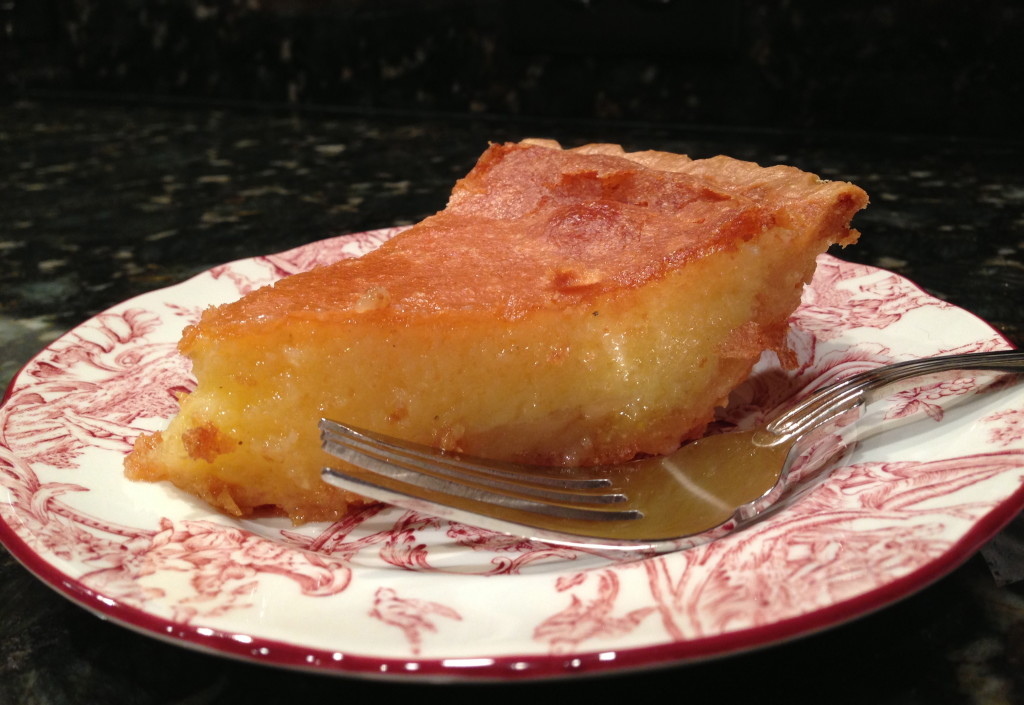 Last weekend was Mother's Day and I hope everyone had a great time with their mom. Even though it was her special day, my mom spent Saturday afternoon in the kitchen baking up a new pie recipe: Classic Chess Pie!
One of Matt's all-time favorite pie recipes is Furr's Butter Chess Pie. My mom knew that and decided she would take a stab at recreating the Furr's classic, and according to Matt, succeeded!!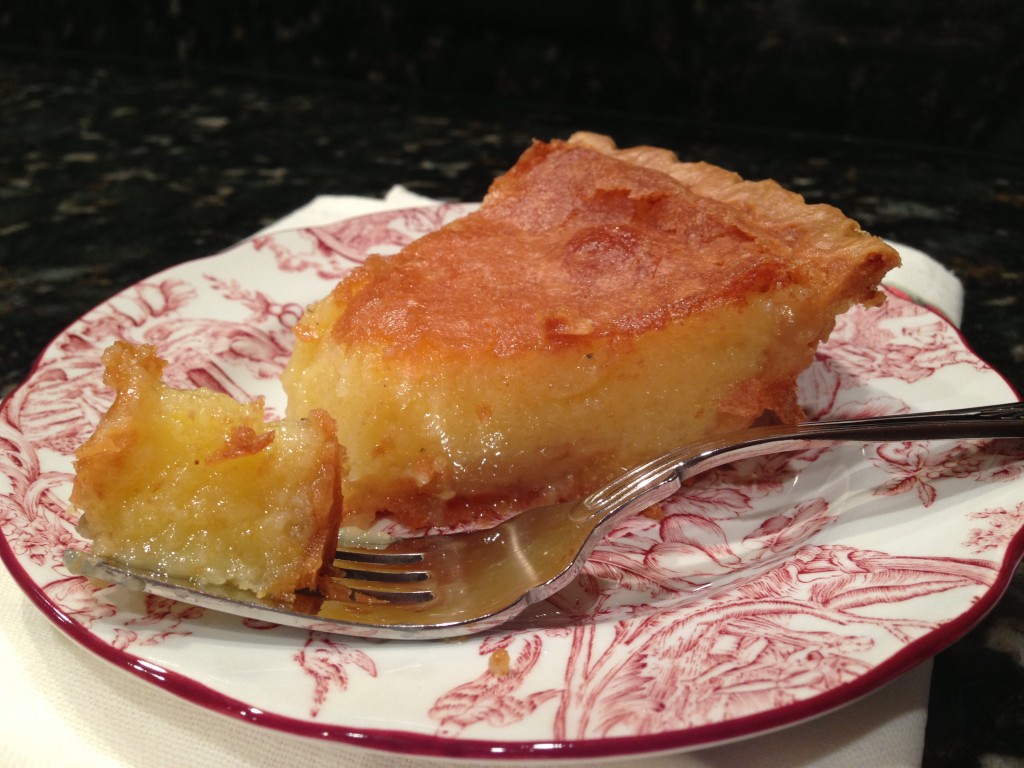 For those that don't know, chess pie is a classic dessert characteristic of the south. Recipes vary, but are generally similar in that they call for a single crust filled with eggs, butter, granulated sugar and vanilla. Not to be confused with buttermilk pie, which is also a traditional pie of the south, chess pie includes cornmeal;  buttermilk pie does not.
I must say, I had never tried a chess pie before, and was extremely impressed! Now one of my most favorite pies of all-time, I'm going to request this classic chess pie for every special occasion.
Did I mention it's a breeze to make? With a store-bought crust, prep time takes about 5 minutes. The hard part is waiting for the pie to bake! Enjoy.

Classic Chess Pie
Prep time:
Cook time:
Total time: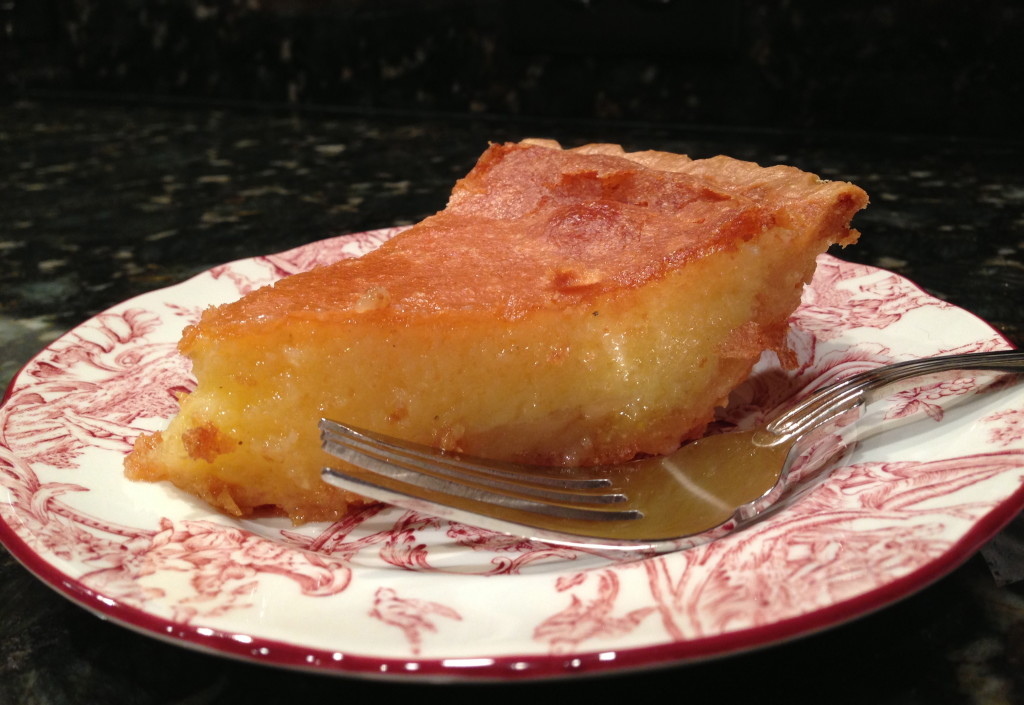 Recipe from: Southern Living 2000.
Ingredients
½ (15-ounce) package refrigerated pie crusts
2 cups sugar
2 Tbsp. cornmeal
1 Tbsp. all-purpose flour
¼ tsp. salt
½ cup butter, melted
¼ cup milk (we used skim)
1 Tbsp. white vinegar
½ tsp. vanilla extract
4 large eggs, lightly beaten
Instructions
Fit pie crust into a 9-inch pie plate according to package directions; fold edges under, and crimp.
Line pastry with aluminum foil, and fill with pie weights or dried beans.
Bake at 425 degrees F for 4-5 minutes. Remove weights and foil; bake 2 minutes more or until golden. Cool.
Stir together sugar and next 7 ingredients until blended. Add eggs, stirring well. Pour into pie crust.
Bake at 350 degrees F. for 50-55 minutes, shielding edges with aluminum foil after 10 minutes to prevent excessive browning. Cool completely on a wire rack.