Mallory's Chocolate Meringue Pie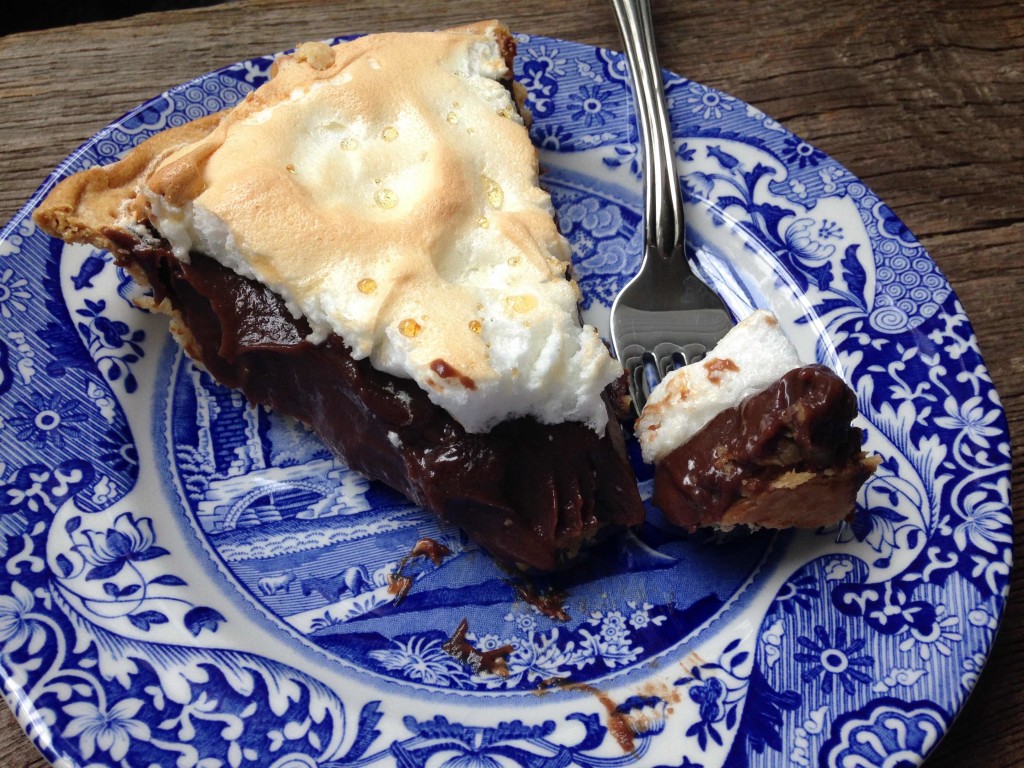 Matt's birthday was last month and so to keep the tradition going, I made Mrs. Kelm's chocolate cake…. the BEST birthday cake in our world, and one that has been made over and over again for the past 25 years. Click HERE for the recipe.
While you can't beat Mrs. Kelm's chocolate cake as a birthday cake, you can't beat Mallory's chocolate meringue pie as a birthday pie!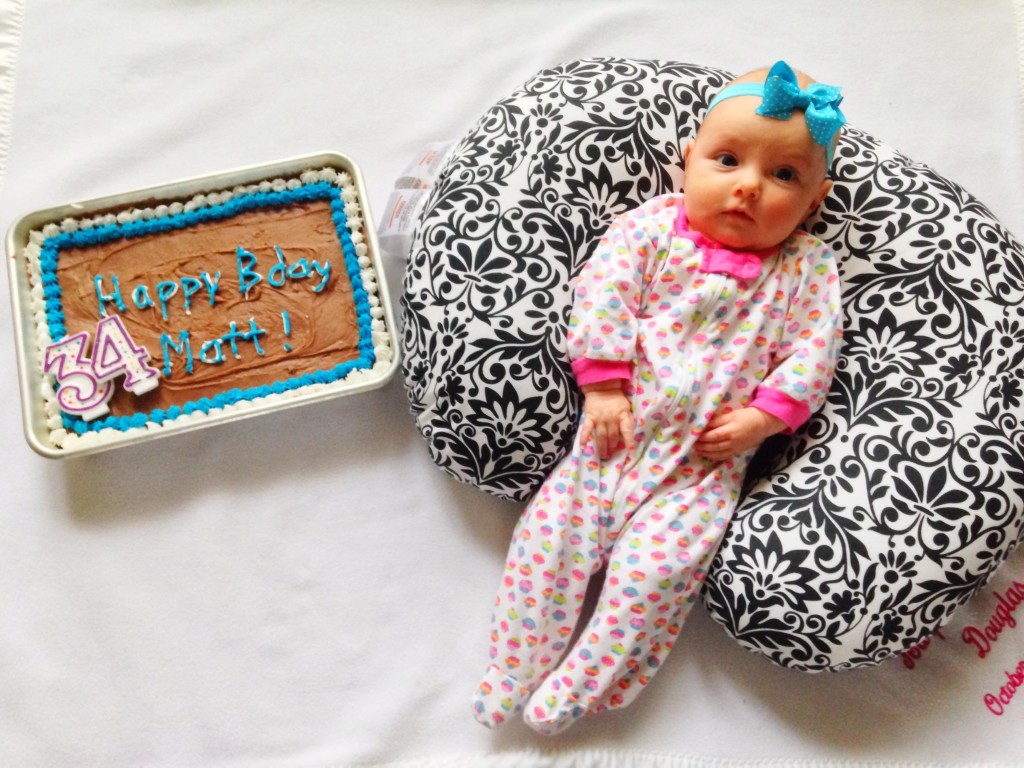 Mallory is a sweet friend of ours from church who came to see Harper when Harper was just a few weeks old. Mallory also made us a homemade chocolate meringue pie which was to die for. It's hard to believe Mallory is only in the sixth grade and only just got her very first Kitchen Aid stand mixer for Christmas. You'd have thought she had been baking for years!
The first time she made us her chocolate meringue pie, she delivered it to us pipping hot and just out of the oven. Matt has no patience for waiting for desserts to cool, so he dug right in, and thus I wasn't able to get a good picture for the blog.
We made it known to Mallory how good her pie was, so when she saw Matt's birthday announced in the church bulletin, she decided to surprise him and bake another chocolate pie!
Had I known she was baking the pie, I probably wouldn't have made him Mrs. Kelm's chocolate cake. Ends up, Matt totally ditched my cake, and ate the ENTIRE chocolate meringue pie in just 3 days!! I think I ate only one tiny sliver of the pie because I knew how much Matt adored it, and I didn't want to eat all of HIS birthday pie…. even though I could have had one or two or three more slices myself. 🙂
Enjoy, and thank you Mallory for sharing your homemade chocolate meringue pie with us. I only hope I can make it as well as you can!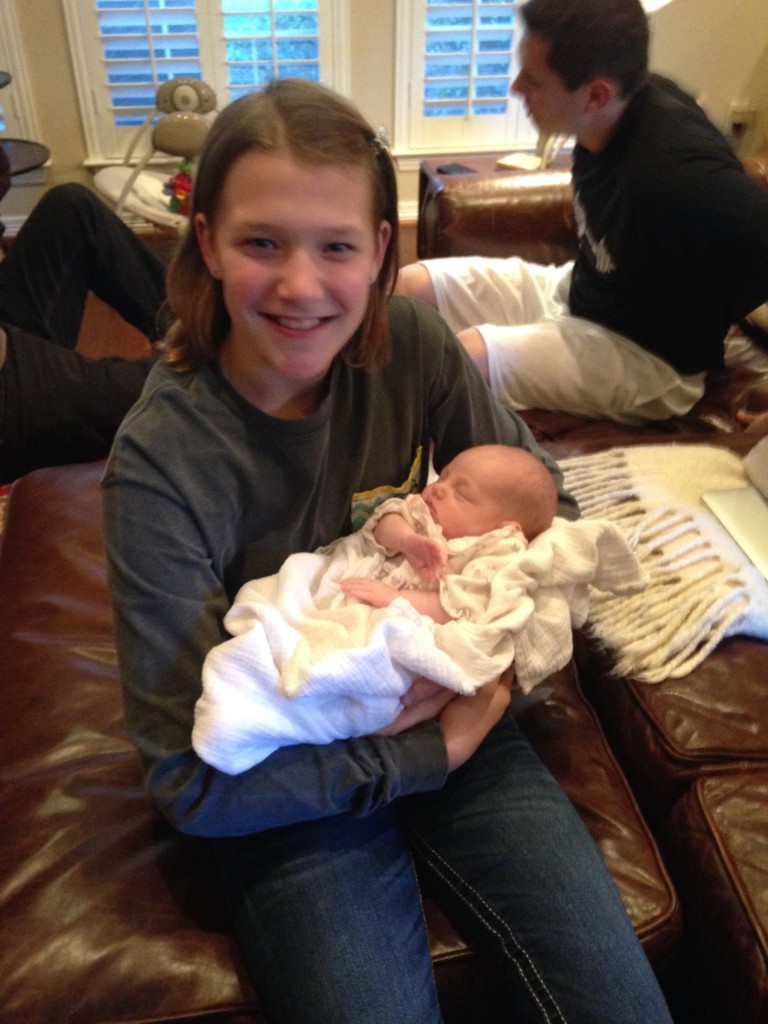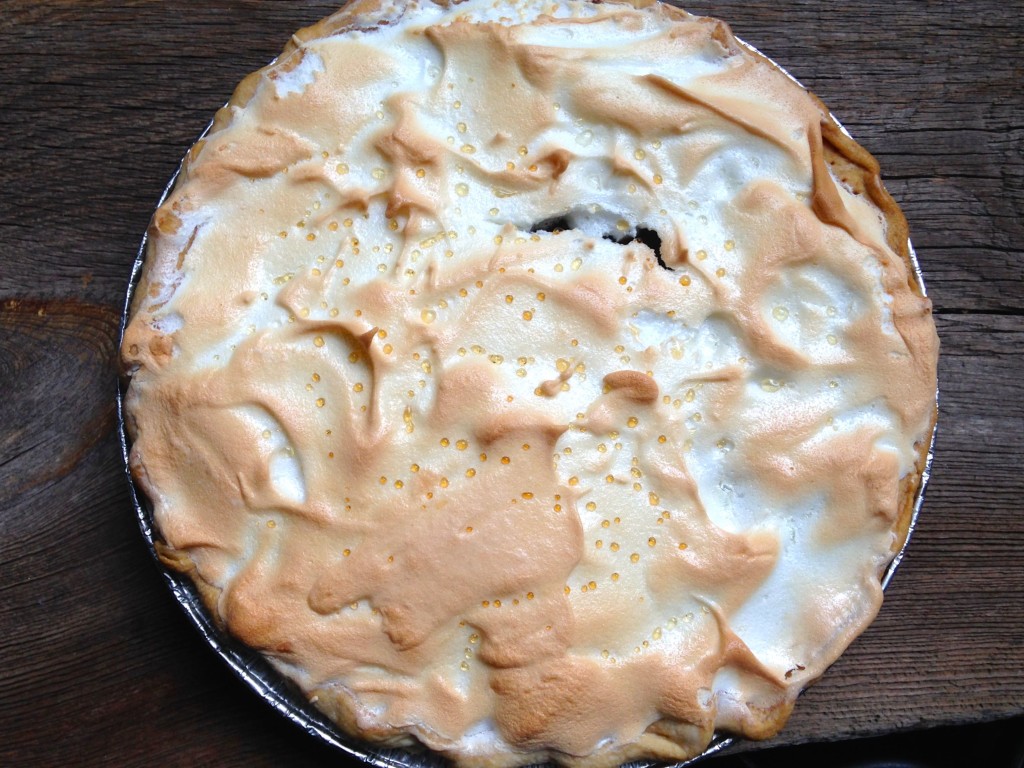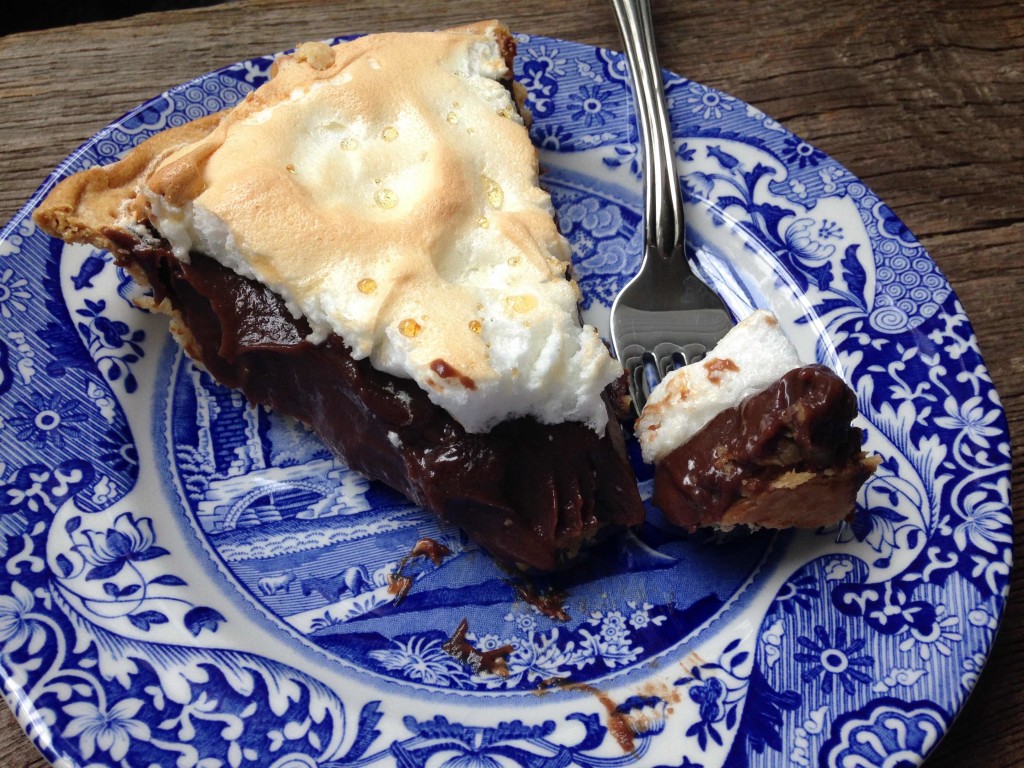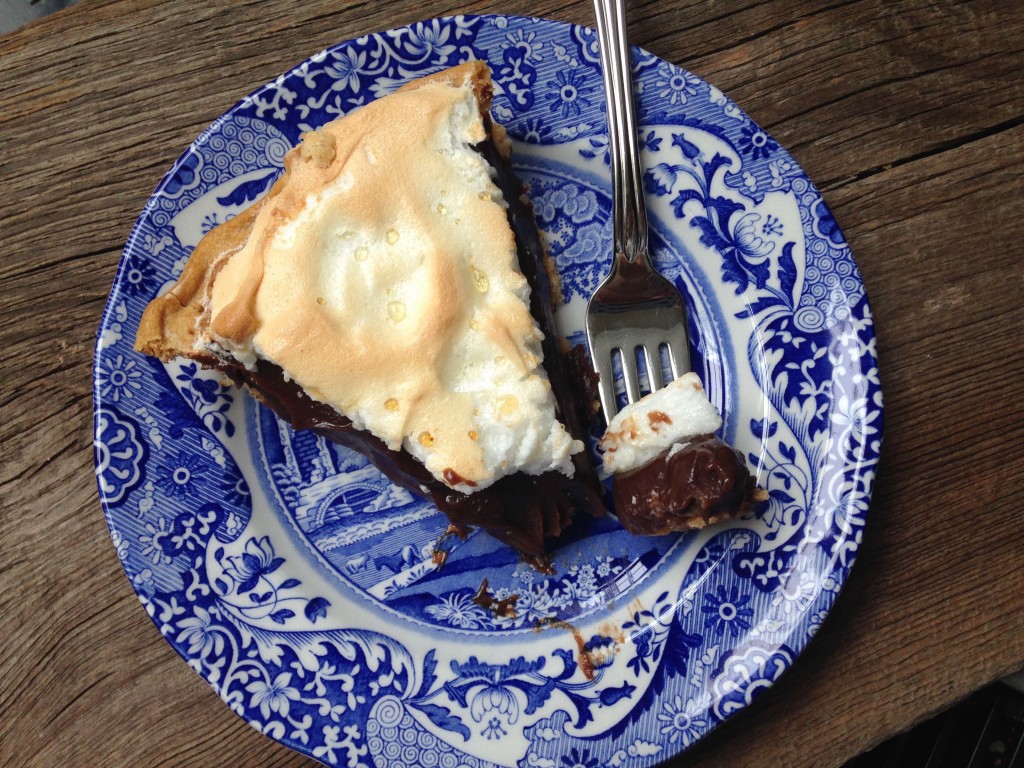 Mallory's Chocolate Pie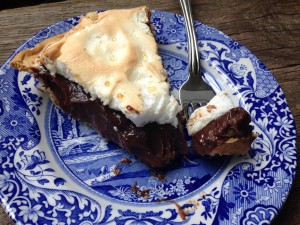 Source: our friend Mallory
Ingredients
CHOCOLATE PIE:
1¾ cup sugar
2 cups milk
3 Tbsp. butter
3 egg yolks (save the whites)
4 Tbsp. cocoa
6 Tbsp. flour
2½ tsp. vanilla
1 baked pie crust
MERINGUE
4 egg whites
6 Tbsp. sugar
Instructions
TO MAKE THE CHOCOLATE PIE: Mix the flour, milk, sugar, cocoa and egg yolks over low heat until thick, stirring frequently in a pot. Remove heat and add vanilla and butter, mix well.
Pour into baked pie crust.
TO MAKE THE MERINGUE: Preheat oven to 400 degrees F. Combine egg whites and sugar. Add egg whites one at a time. It will thicken up. Beat until it forms stiff white peaks. Add to pie and bake until golden brown, about 15-16 minutes.