Chili Cheese Frito Corn Salad and Houston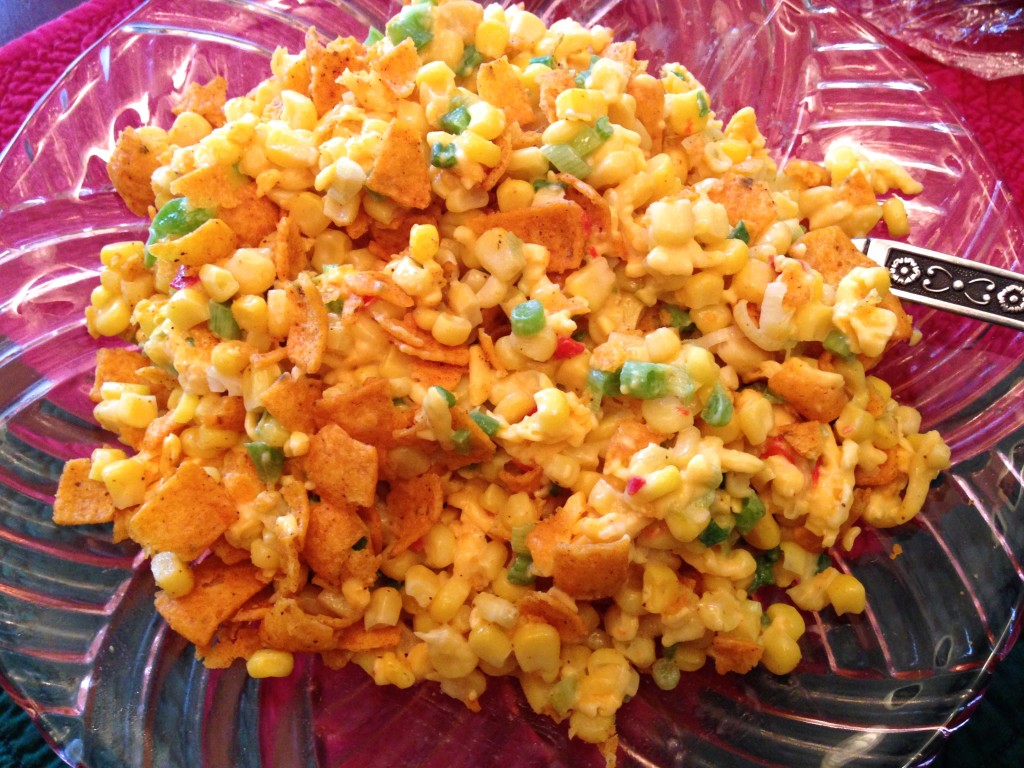 We were in Houston this past weekend visiting relatives on my side, and attending a wedding on Matt's side. We stayed with my aunt Jolene, one of the best cooks I know, and someone in which you've heard me talk about a lot!
Jolene didn't disappoint when it came to food. Her breakfasts are A-M-A-Z-I-N-G with a capital A. We had flaky buttermilk biscuits, sausage gravy, bacon, grits, scrambled eggs, and fresh fruit. Yum!
For lunch she had prepared homemade roast beef drip sandwiches sandwiched between a steak bun and melted provolone cheese. For dessert we had homemade strawberry shortcake and yes, homemade whipped cream!
Dinner was one of our favorites. Matt and I both love Mexican food, and Jolene prepared tacos with homemade taco seasoning, corn tortillas, homemade pico de gallo, and this delicious Chili Cheese Frito Corn Salad.
I've never had a chilled corn salad before, but I loved this one. Matt too. Matt loves just about anything with corn… corn bread, corn bread stuffing, summer bounty corn casserole, etc. His favorite chip is a Frito, so all his favorite foods were pretty much combined into this one salad.
The best part of the salad are the salty, crunchy, crushed Chili Cheese Flavored Fritos that go on top. I'm not a big chip person, but I remember getting the Chili Cheese flavored chips from the vending machine in middle school. 🙂
Next time I'm sitting down to some homemade tacos or enchiladas, I'll be sure to whip this corn salad up as well. Enjoy!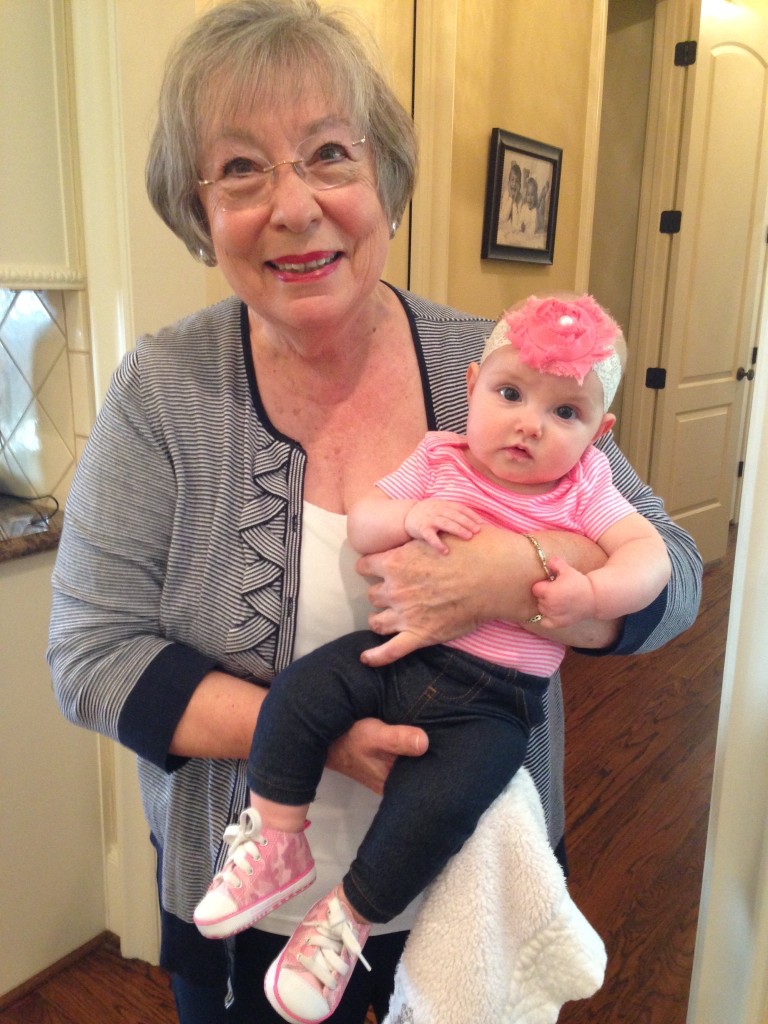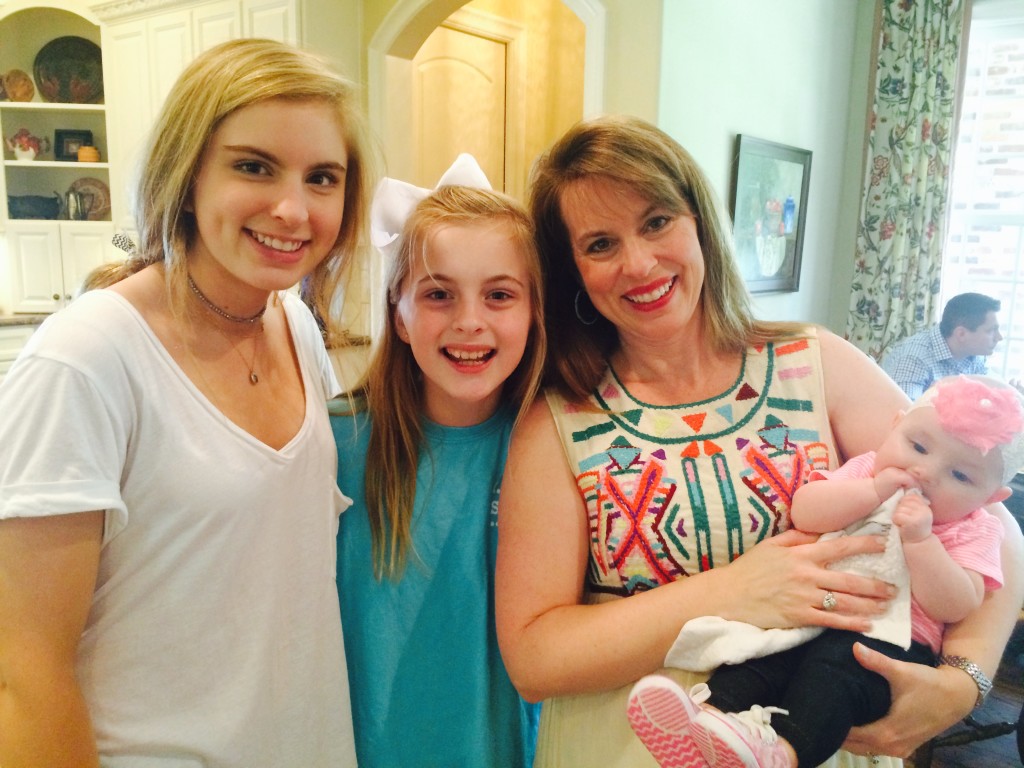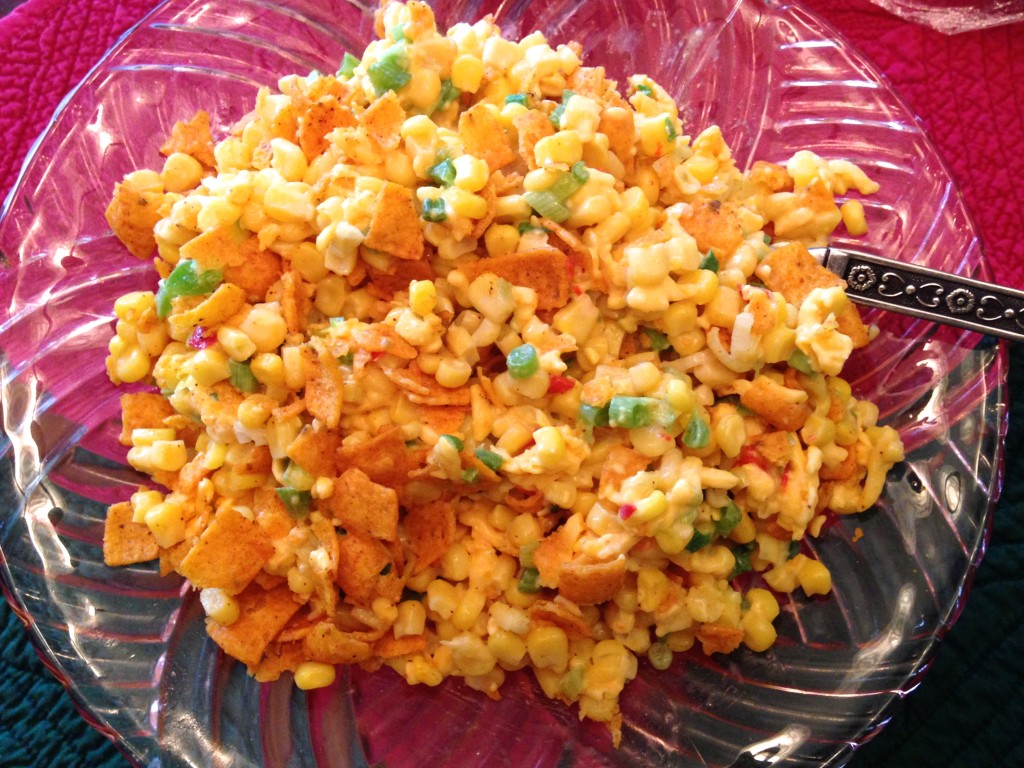 Chili Cheese Frito Corn Salad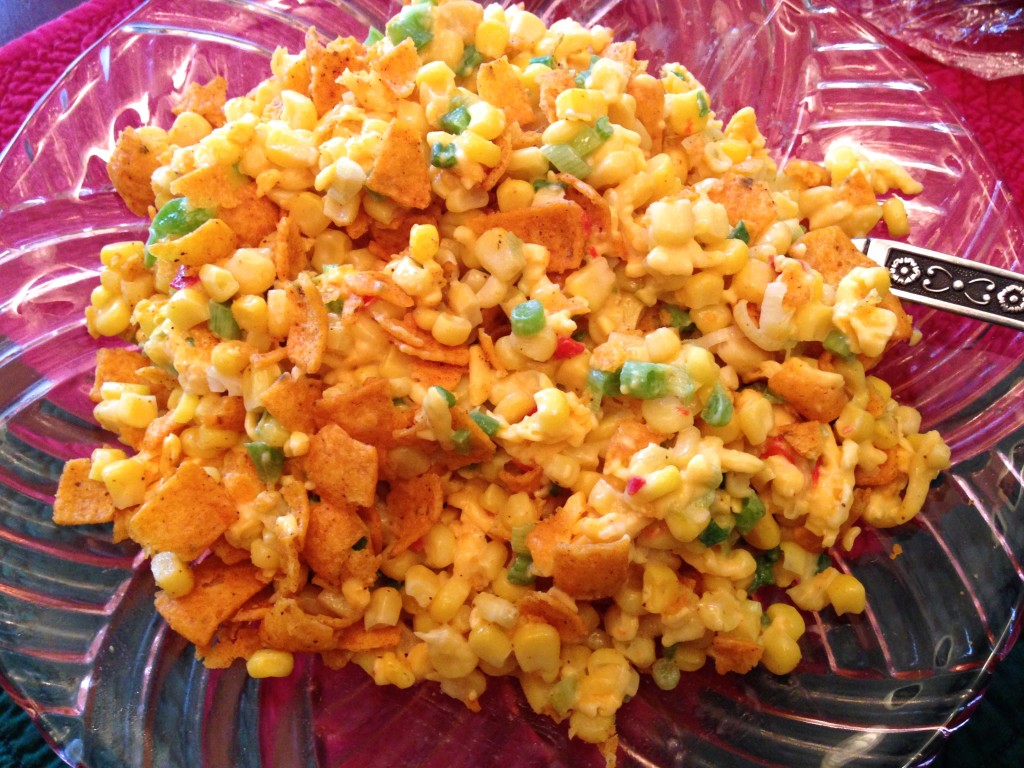 Ingredients
2 cans (14.5 oz) corn, drained
1 can (14.5 oz) Fiesta or Mexicorn, drained
⅓ green bell pepper, chopped fine
1 bunch green onions, chopped
2 cups shredded cheddar cheese
2 Tbsp. mayo
½ bag Chili Cheese Flavored Fritos, coarsely crushed
Instructions
Combine all ingredients except for the Fritos in a bowl. Refrigerate overnight.
Before serving, add about one half bag of coarsely crushed Chili Cheese flavored Fritos. (Note: we only added as much Fritos to the corn salad as we thought people would eat. Since we figured we would have leftover corn salad, we did not want soggy Fritos. The next day, we simply added more crushed Fritos just before serving).