How to Cook Spaghetti Squash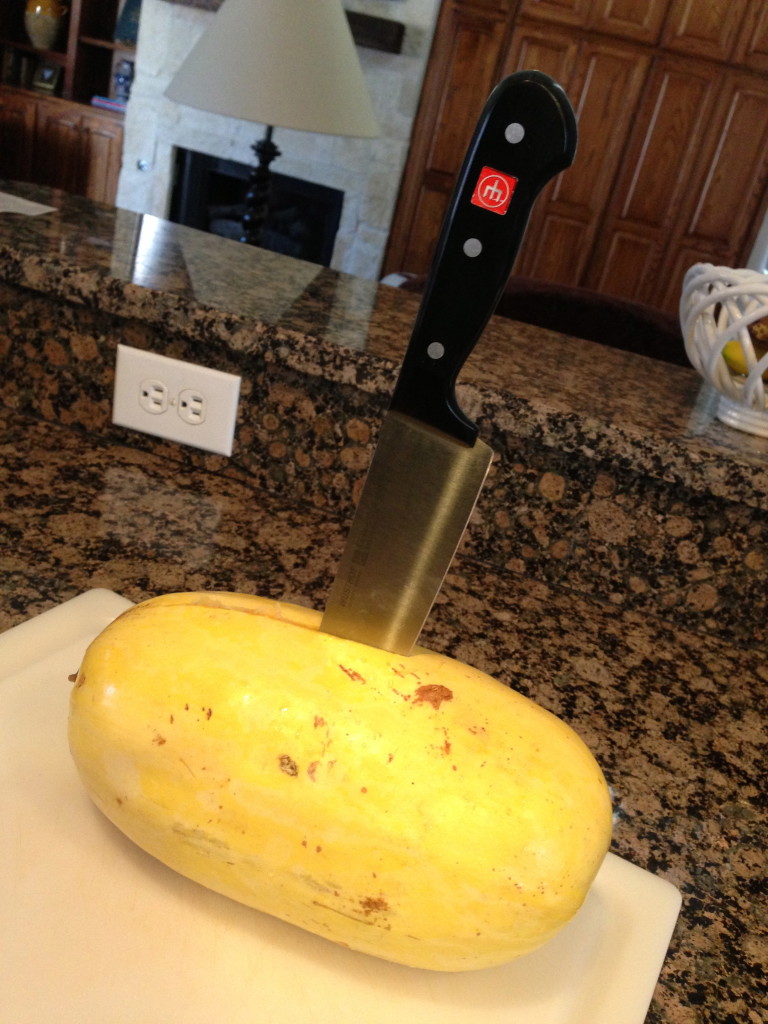 Before I get to this spaghetti squash, its time to announce the winner of the Truvia Baking Blend giveaway!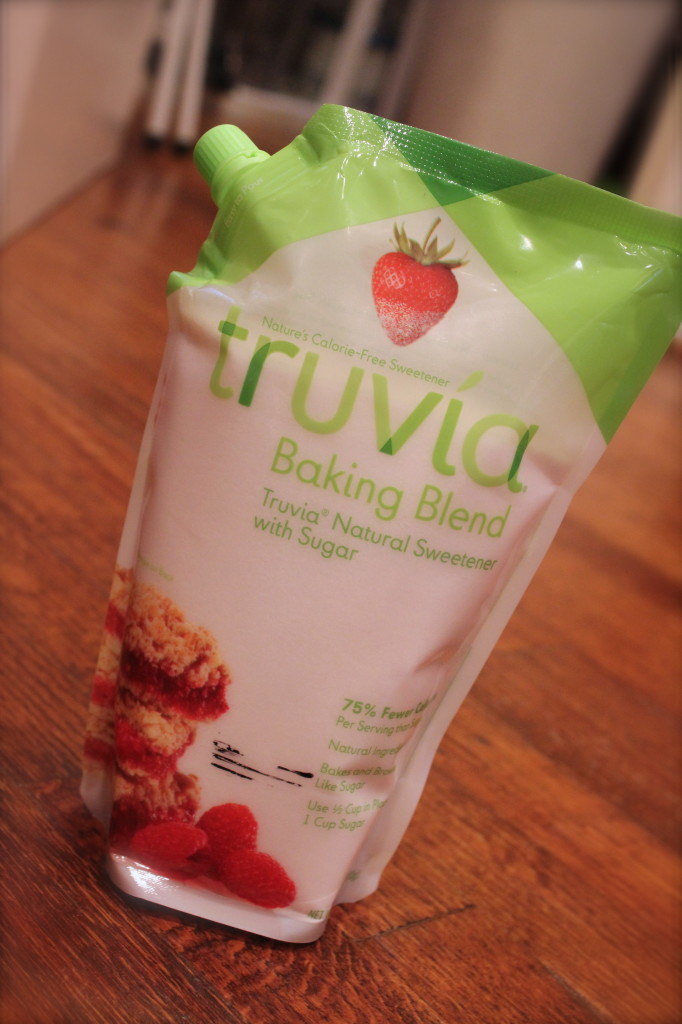 And the winner is… #7, which is Amanda T. Congratulations Amanda; your baking blend should be on its way shortly.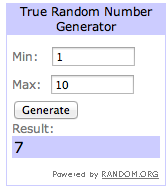 Okay, now that the winner has been announced, time for a how-to on spaghetti squash! If you've never heard, there is a vegetable called a spaghetti squash that is a great alternative to spaghetti (pasta), so I've heard.
So after hearing all these rave reviews, I thought I'd give it a try and serve it alongside my favorite marinara sauce for low-carb spaghetti dinner.
For those that don't know, spaghetti squash is an oblong seed-bearing variety of winter squash (according to Wikipedia). When raw, the flesh is solid and similar to other raw squash, but when cooked, the flesh falls away from the fruit in ribbons or strands, like spaghetti!
Overall, I thought it was very good. I'm pretty sure had Matt eaten it, it would have requested real spaghetti (pasta) instead, but if you're wanting to eat super healthy, save on calories and carbs, you ought to try this. Good luck!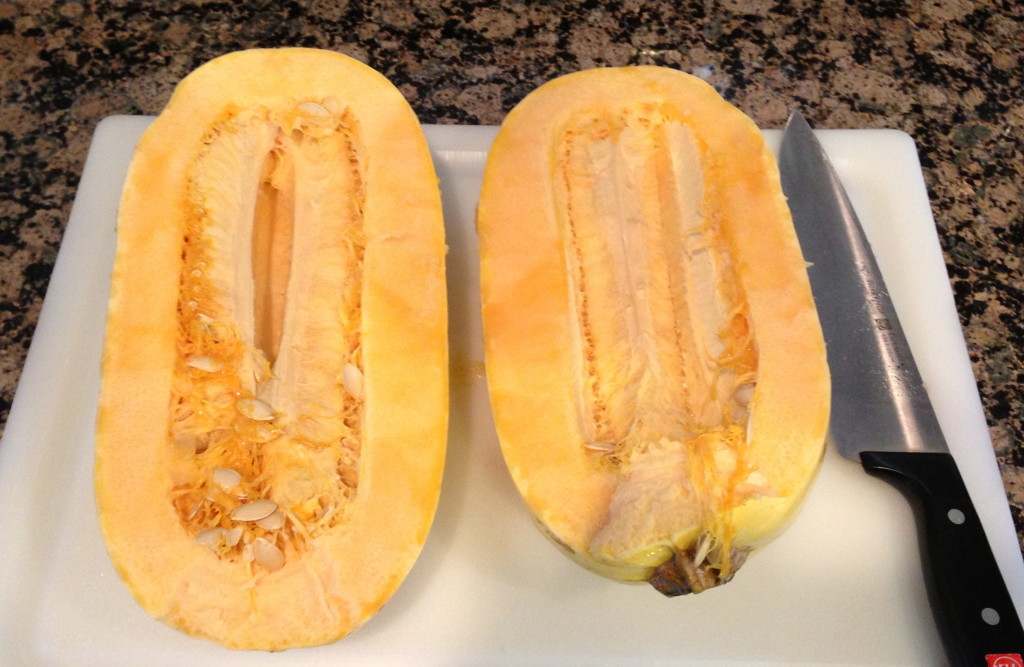 Cut squash in half.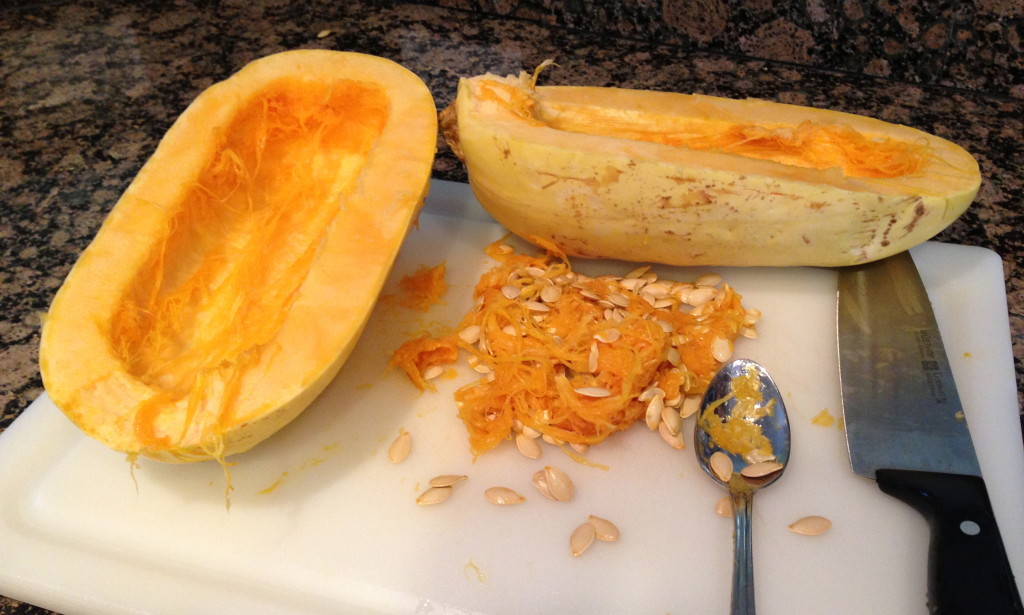 Scrape out seeds and pulp.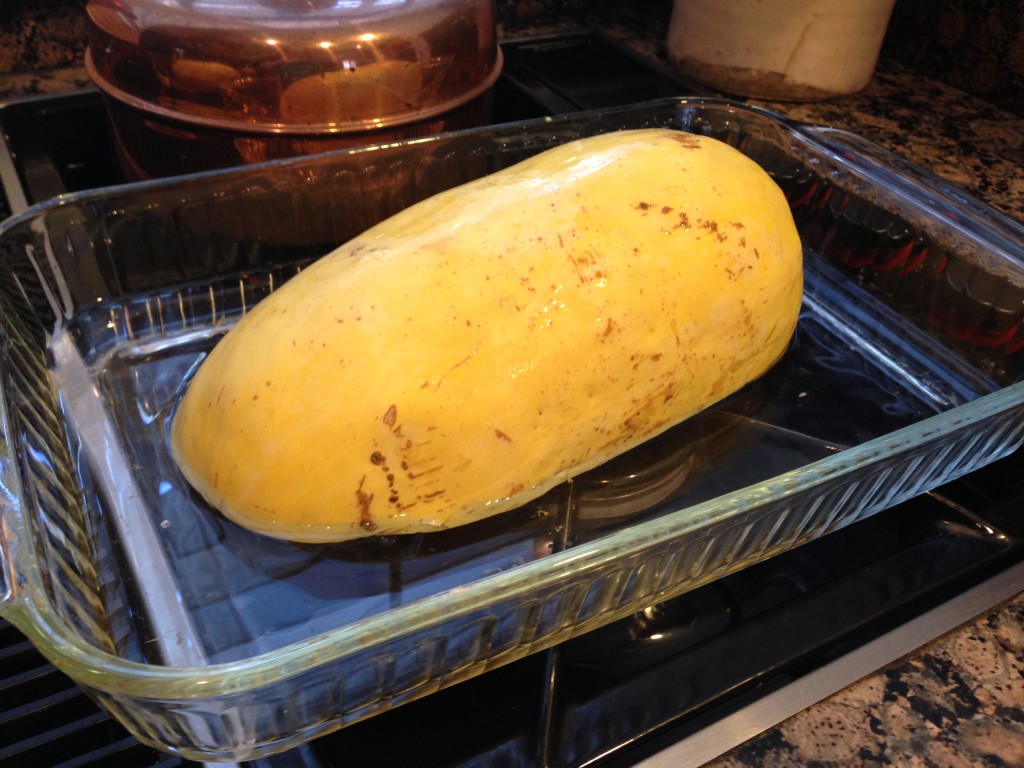 Place in baking sheet, cut side down. Add water.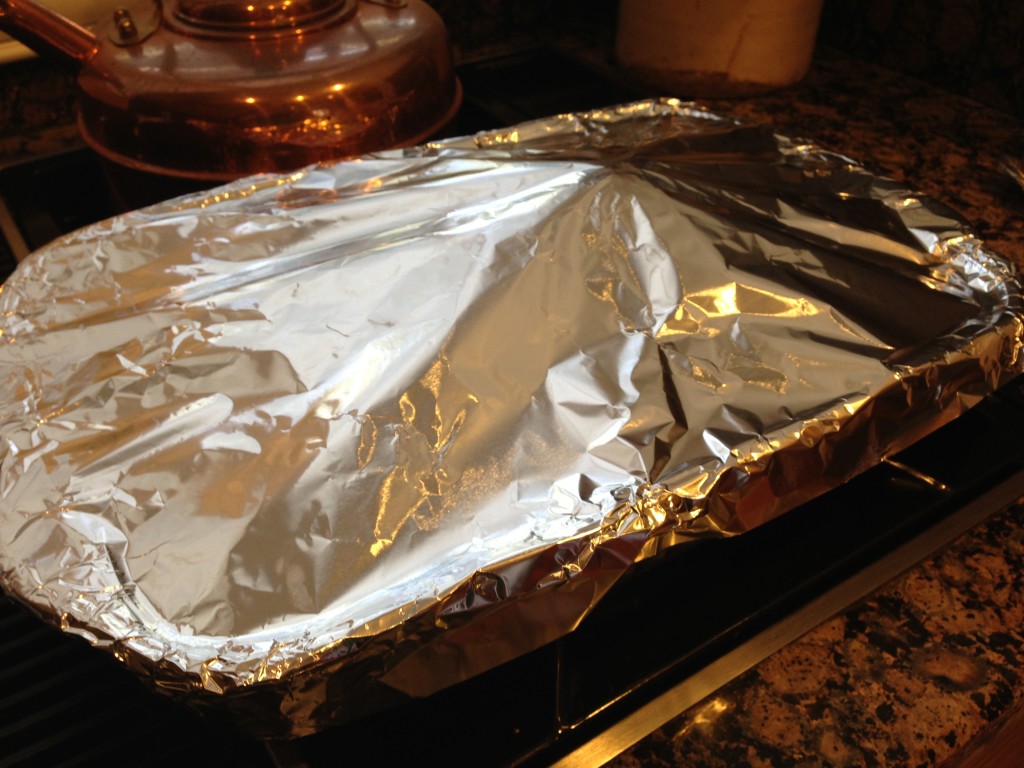 Cover and bake for 45 minutes in a 350 degree oven.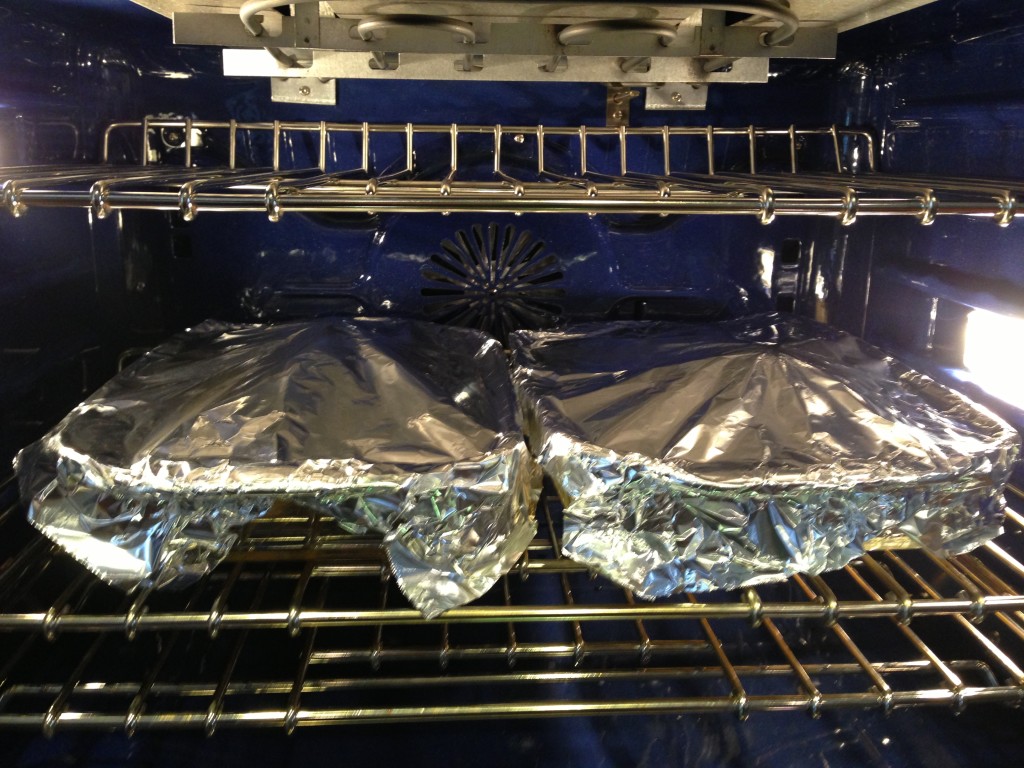 My squash was so big that I needed two pans!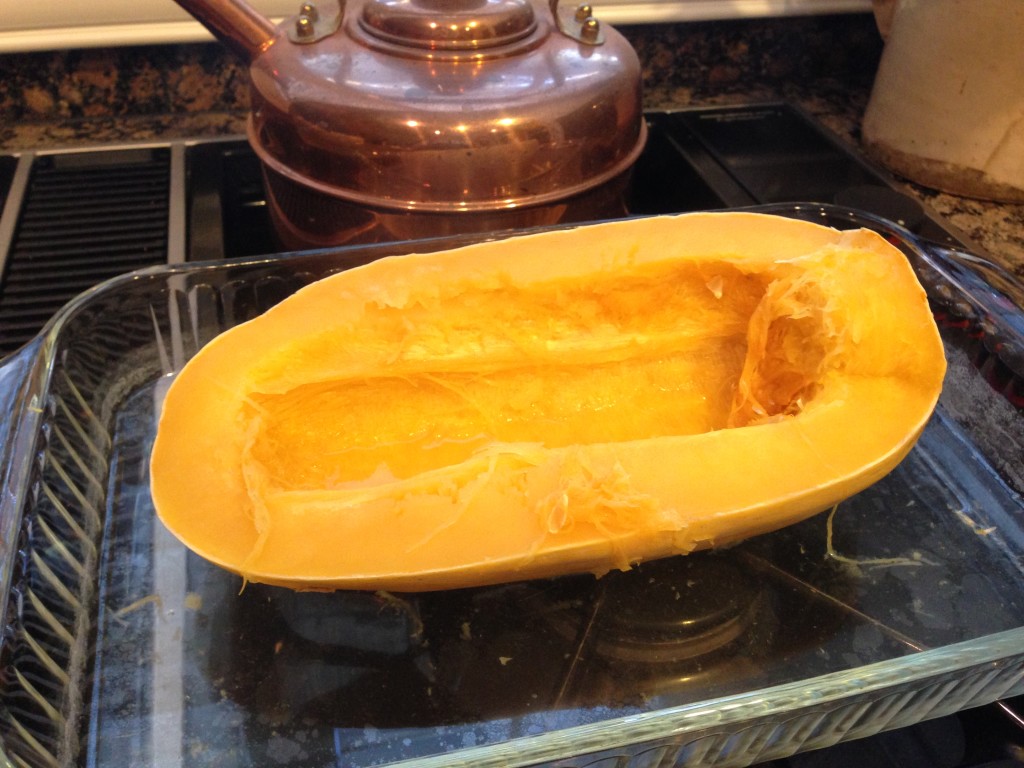 After 45 minutes, remove foil, turn squash over, recover with foil and bake for another 25 minutes.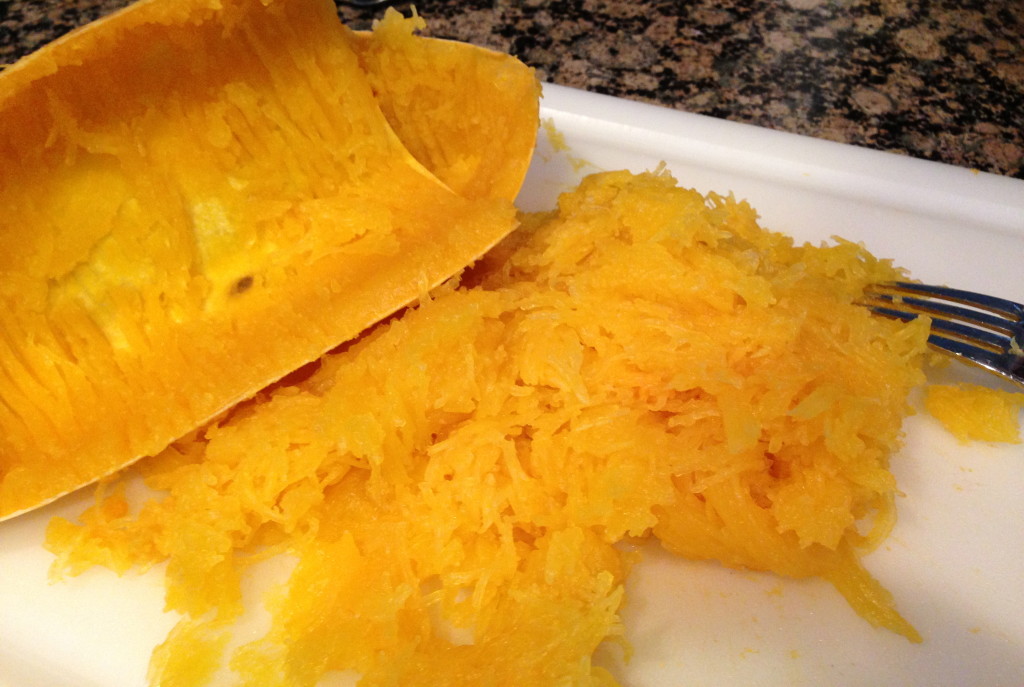 Let cool, then gently stands of squash away from the peel.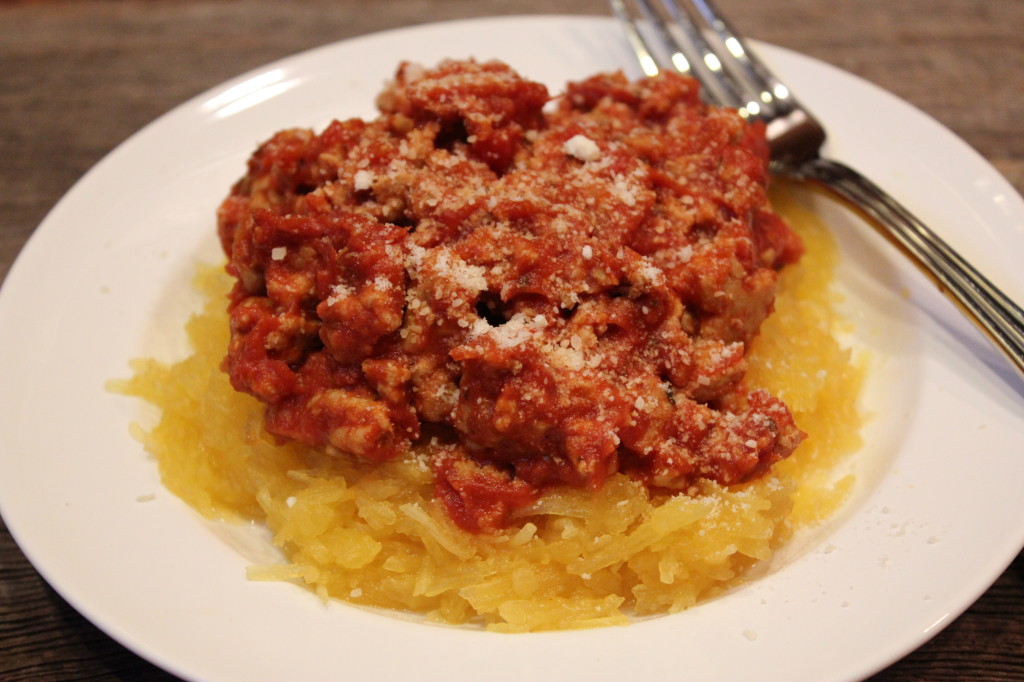 Serve with your favorite marinara pasta sauce (I like Newman's Own Marinara).

How to Cook Spaghetti Squash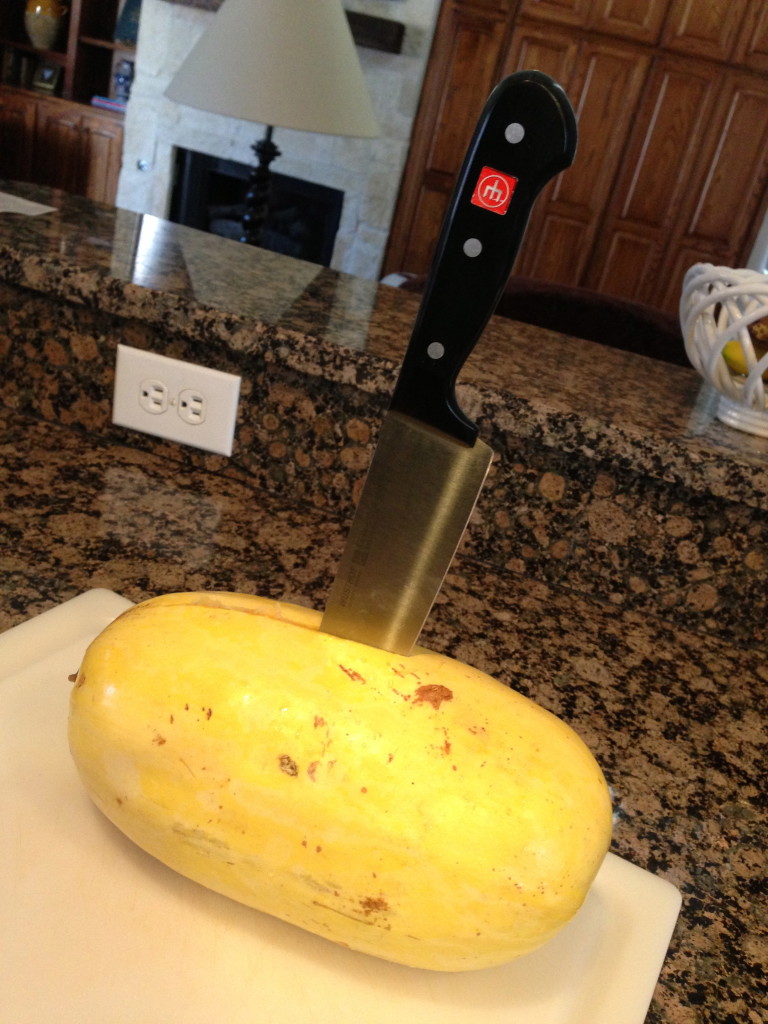 Instructions
Preheat the oven to 375 degrees F.
Using a sharp knife, cut the squash in half lengthwise. Remove the seeds and pulp. Place squash cut side down, in a baking dish. Add enough water to come ½-inch up the sides of the baking dish and cover with aluminum foil.
Bake for 45 minutes, until the squash is easily pierced with a pairing knife. Turn squash over and cover with foil again and continue to cook for another 25 minutes.
Remove from over, uncover and allow to cool slightly. Using a fork, gently pull the strands of the squash away from the peel and place squash strands into a mixing bowl.