California Quinoa Greek Salad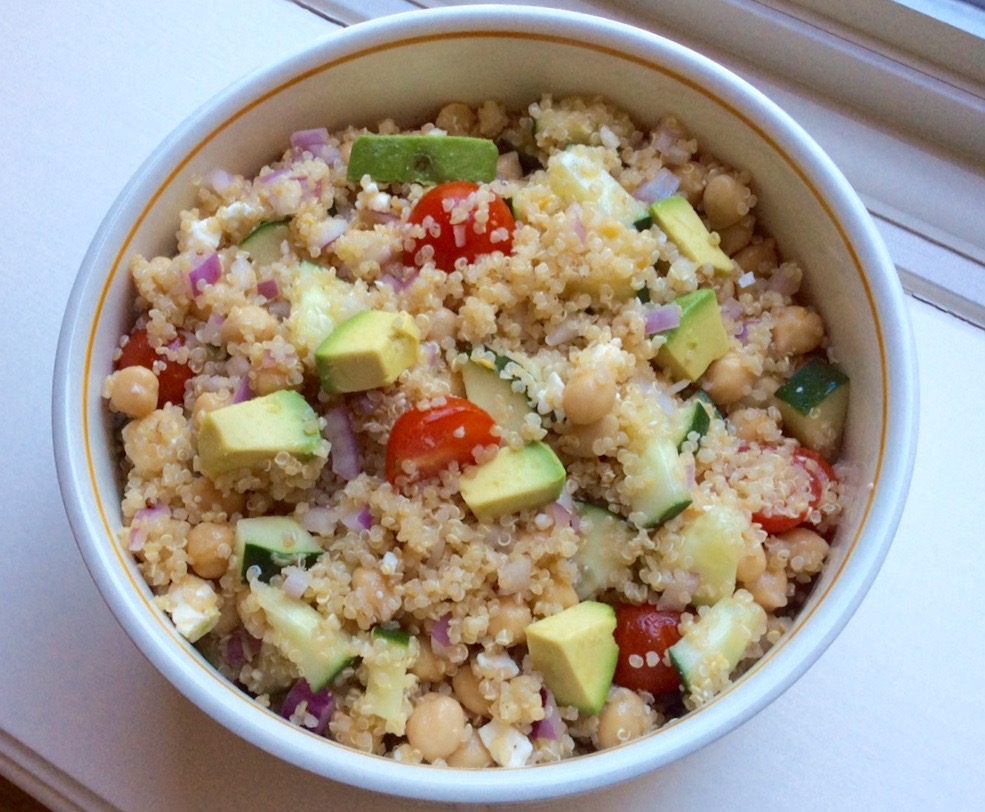 Can you believe summer is halfway through? It has gone by waaaay to fast. Lucky for me, I don't have to worry about going back to school, but I will miss going to the pool once the weather cools off and the pool is shut down until next summer.
Here's another recipe adapted from Taking on Magazines for a delicious California Quinoa Greek Salad. Unlike most of my recipes, not all of the ingredients in this salad are exact. Instead, just use however much of vegetables of your choice: cherry tomatoes, avocado, red onion, cucumber and feta cheese. I actually like to make this salad and top it with arugula and a side of hummus.
If you don't know much about quinoa, it's one of the world's healthiest grains. It's very low in cholesterol and sodium, and is a good source of magnesium,  phosphorous, and manganese.  In addition, just one cup of cooked quinoa has 8 grams of protein and 5 grams of fiber.
Even better news is that quinoa is gluten free. According to a 2013 survey, about a third of people in the U.S. are currently trying to avoid gluten!
Enjoy making this quinoa salad, and make it your own with your favorite ingredients.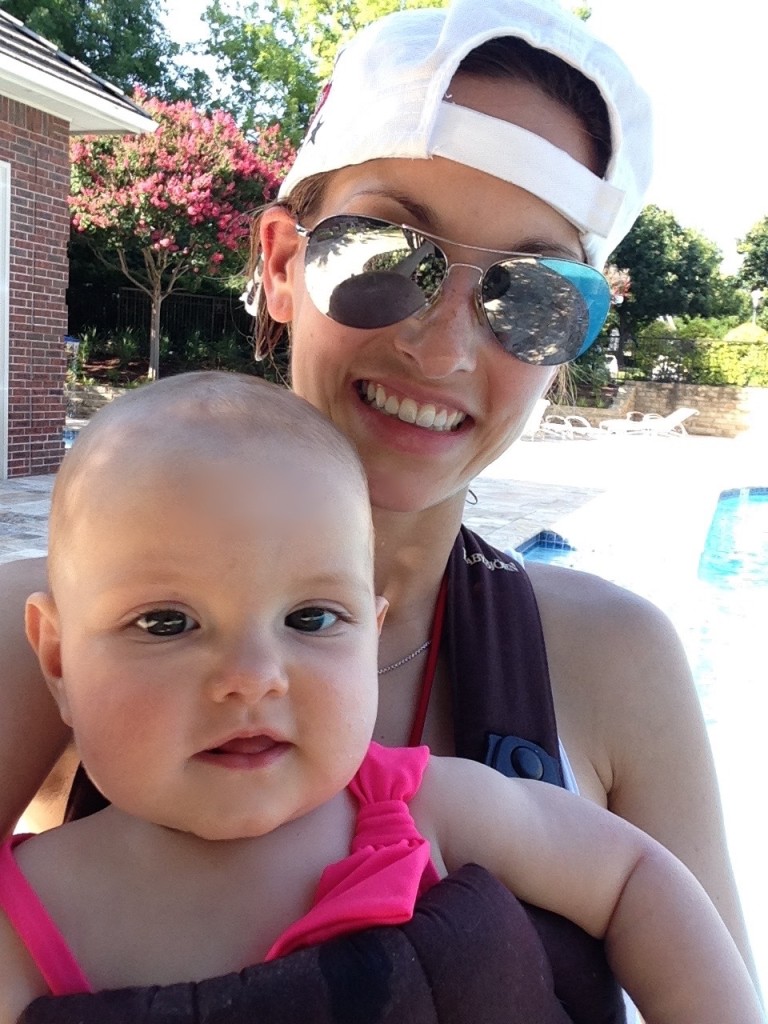 California Quinoa Greek Salad
Prep time:
Cook time:
Total time: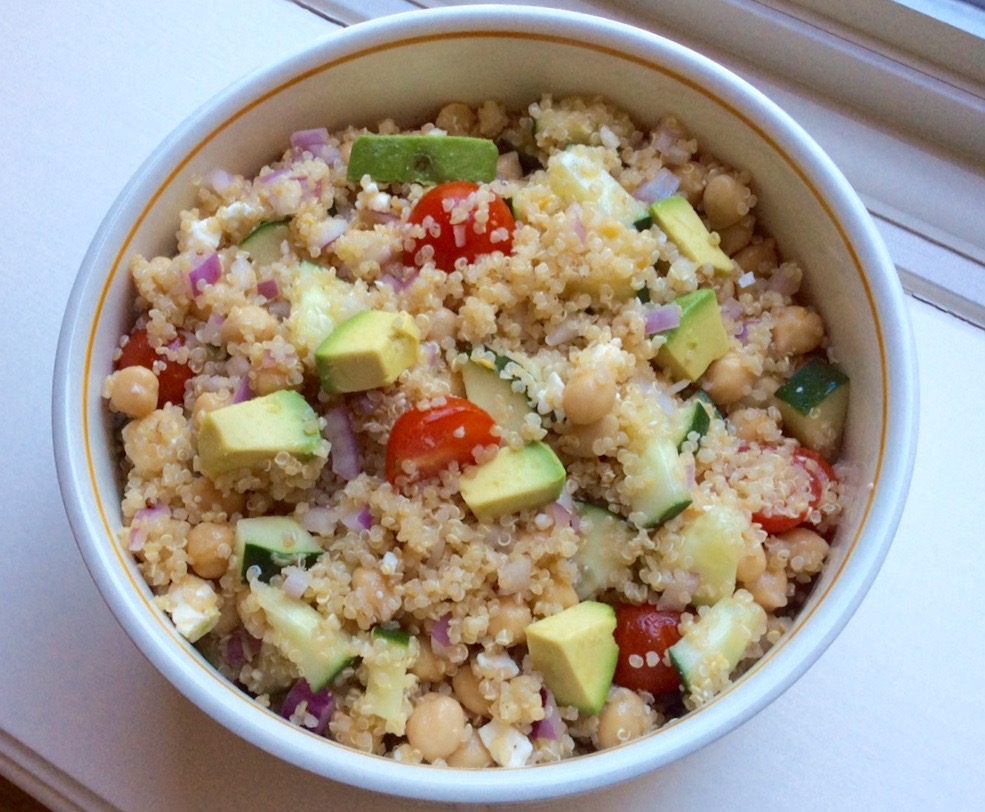 Source: Taking on Magazines One Recipe at a Time
Ingredients
½ cup uncooked quinoa
1 cup water
cherry tomatoes, quartered
red onion, chopped
1 can chickpeas, drained and rinsed
avocado, chopped
1 cucumber, diced
2 Tbsp. freshly squeezed lemon
2 Tbsp. olive oil
salt to taste
feta cheese, crumbled
Instructions
In a small saucepan add the 1 cup of water and the ½ cup of quinoa. Bring to a boil then reduce the heat and simmer, covered, until the liquid has been absorbed (about 15 minutes). Set aside to cool.
In a medium bowl combine the cherry tomatoes, red onion, chickpeas, and avocado. Squeeze a wedge of lemon over the top and drizzle with olive oil. Salt to taste, but salting lightly if you will be using the crumbled feta. Stir gently to combine. Add the quinoa, stirring gently again to combine.
Spoon onto serving plates and top with crumbled feta.